Wearable apps are game changers in the technology market. Read our blog for tips and best practices to consider when building one.
A wearable app is a smart technology you can wear to extend your physical capabilities, among other functions. For instance, medical wearables monitor bodily functions such as blood pressure or heart rates. These apps connect to the internet via smartphones, tablets, or computers so that users can conveniently view their data and control the sensors.
The popularity of wearable apps keeps increasing each year as many people demand seamless technology to monitor their personal data. According to Statista, the number of wearable devices is projected to soar to more than one billion this year.
It represents an increase from the USD$722 million figure in 2019. Ear-worn devices are now more prevalent, and shipments are expected to rise by 45% to 105 million units by 2023. Based on another survey by Statista, ear-worn wearables are forecasted to increase end-user spending as of 2022 to reach over USD$44 billion.
Therefore, if you're looking to build a wearable app, here are the tips and best practices for your consideration:
---
1. Consider working with a reputable wearable app developer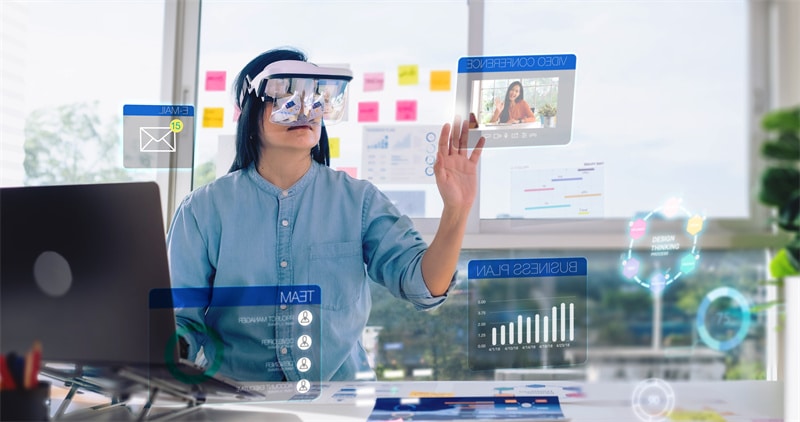 Software development for wearable products may involve many technical processes, and doing it yourself can be complex and time-consuming. Therefore, after coming up with an app idea, you may want to collaborate with a wearable app company to execute your plan successfully. That's especially vital if you don't have in-house developers to work with.
The team of experts with extensive experience in wearable app development can provide adequate support in all your project stages until the launch. Below are some advantages of outsourcing the work to experienced wearable app development companies:
They have proper systems in place to develop a high-level security app.
Outsourcing quickens the development process as developers have all the essential infrastructure and are well-versed with all the frameworks.
These experts can help you build a feature-rich app with many functions backed up with adequate maintenance and updates.
The developers thoroughly test your app to ensure it functions optimally.
They can offer highly innovative and the latest industry solutions, giving you a competitive advantage.
Renowned developers like Intent design apps with the user experience in mind. Therefore, you can get an app that's easy to use and navigate.
To find a wearable app vendor with the right expertise, you can:
Ask for recommendations from your acquaintances who've been successful in the journey.
Check online listings for reviews of different providers.
Check the portfolio of your potential vendors.
---
2. Simplify user experience
Incredible experiences enabled by wearable technology have led to an increase in demand. Data shows that wearable shipments worldwide amounted to 533.6 million units as of 2021. Hearing devices held about 31.5% of the wearables market, while smartwatches occupied 30.5%, with shipments of about 142 million units.
This growth in the wearables market is driving higher standards for how developers should design wearable products. Users now expect user-friendly apps that enable them to navigate effortlessly and perform various tasks. Therefore, you'd want to develop an app that optimizes the end-user experience. Here are some tips to consider:
Provide enhanced interactions through customized real-time notifications, alerts, and updates
Integrate smart sensors enabled with Bluetooth connectivity
Create a simple interface that allows hassle-free access and optimize code to ensure that it's lightweight and easy to load
Optimize power to minimize power utilization and extend battery life
Create a wearable app that enables hands-free monitoring and voice commands
---
3. Take care of security and privacy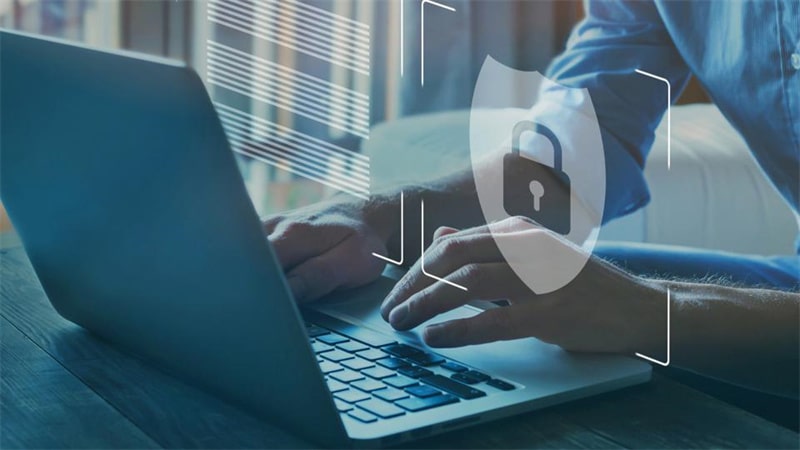 Wearable technology products have been praised for transforming the team member experience in the workplace. According to a recent survey, 71% of the respondents who use wearable devices revealed that it had improved their productivity. 72% of employees believed the tools would soon become standard workplace tools.
Even so, as technology becomes more prevalent, it brings security concerns. Because connected wearable devices contain the most private data, it can result in significant losses if there's a data breach by hackers. Therefore, during the development process, it's crucial to incorporate proper security measures to protect users' private information, such as addresses or phone numbers.
Here are some tips to ensure data is kept secure:
Encrypt data to provide optimal internet security in case hackers try to intercept data.
Increase the authenticity of the operating system through malware protection.
Ensure high-level authentication by designing apps that only accept strong passwords.
Also, you may want to secure Wi-Fi and Bluetooth connections to prevent breaches, especially when using public networks. Most importantly, it's good practice to perform a security test to detect loopholes in the system and fix them before they become actual threats after launching.
---
4. Choose an appropriate platform for your wearable app
With wearable devices, there are different types of software intermediaries available for use. Unlike mobile apps that only provide Android and iOS, wearable applications can exist on various platforms. Below are some examples of wearable development platforms for some devices:
Smartwatch: Android Wear, HarmonyOS, MIUI, Samsung Gear S Series, and Android WearOS
Fitness tracker: HarmonyOS, Fitbit, Samsung Gear Fit, Mi Band OS, and Garmin
VR Headsets: Oculus Rift, HTC Vive, Google Daydream View, Sony PlayStation VR, Samsung Gear VR, and Google Cardboard
Smart glasses: Daqri, Sony SmartEyeGlass, HarmonyOS, Vuzix, Glass OS, and Epson Moverio
There are also more platforms for other wearable devices, such as smart clothing and rings. Therefore, in such a dynamic environment, you'd want to choose the right avenue to invest your time and development efforts.
Depending on your wearable product, it's best to pick a platform that meets your goals and user needs. Essentially, end users prefer a single app compatible with their existing devices. For that reason, it's best to conduct a compatibility test before launching. If you have doubts, consider consulting a renowned wearable app development company for professional advice.
---
Conclusion
The wearable technology market has great potential. It's now used across various industries, such as fitness, healthcare, and entertainment. Therefore, as you develop one, consider working with an experienced software developer, simplify the user experience, select the right platform for your app, and ensure optimal security.
Also, note that various wearable app vendors in the market provide different wearable technology solutions. Therefore, you'd want to partner with an experienced company that can meet all your development needs.