One of the most important things that we can teach children in their formative years is how to show kindness to themselves and to others. And reading is the key to forming empathy. By exploring others' stories, thoughts, and feelings, we learn to see the world through other people's eyes.
In this list, we share 25 of the best books for kids that teach this important lesson. A great resource for parents and educators, this guide offers old classics as well as the hottest new works in children's picture books.
---
1. Kindheart (Kind Heart Series)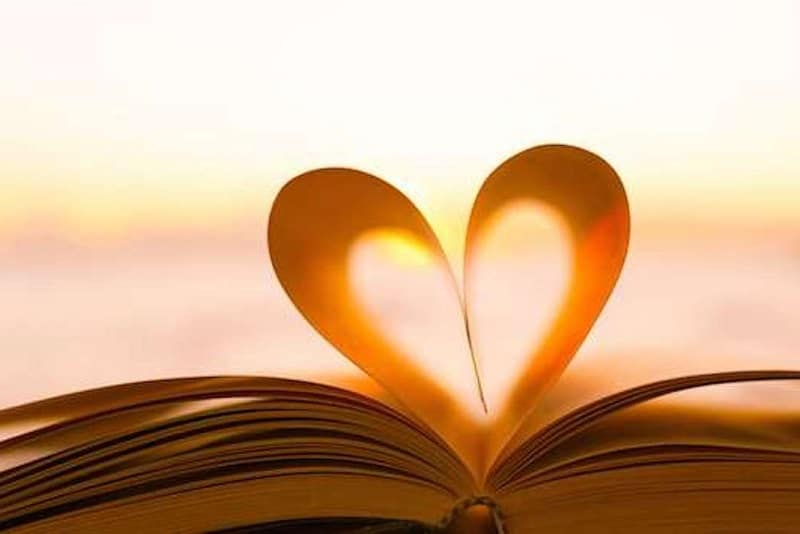 Kelly and Evelyn Oberheiden, illustrated by Tasya Nabiella
This precious book tells the story of Kindheart, a dazzling rainbow unicorn with a heart of gold. When a shy new friend shows up, she uses the power of kindness and song to help bring him out of his shell.
With colorful illustrations that are sure to engage your child and a story that models true friendship, this book is a winner. You can buy it here.
---
2. What Does It Mean To Be Kind? 
Rana DiOrio
A simple, yet beautiful message shared proactively with children. This book has simple and colorful pictures, illustrating a series of acts of kindness that can be performed for others. What does kindness mean? This book answers this with a series of practical solutions. Purchase here.
---
3. The Big Umbrella 
Amy June Bates, Juniper Bates
This mother-daughter team has created a book with a deceptively simple analogy to teach a complex lesson of inclusion. There's a big red umbrella by the door and when it starts to rain there's room for everyone underneath.
No matter how hairy you are, no matter how many legs you have… the big umbrella fits 'em all. A sweet story with lush watercolor illustrations. You can find it here.
---
4. The Rainbow Fish
Marcus Pfister 
A classic tale that will bring back memories for a lot of millennials, Rainbow Fish tells the story of the gorgeous fish with the multicolored scales that have a lesson or two to learn about being a friend.
With gorgeous pictures and holographic details, this book is sure to capture your child's imagination. Buy it here.
---
5. I Walk With Vanessa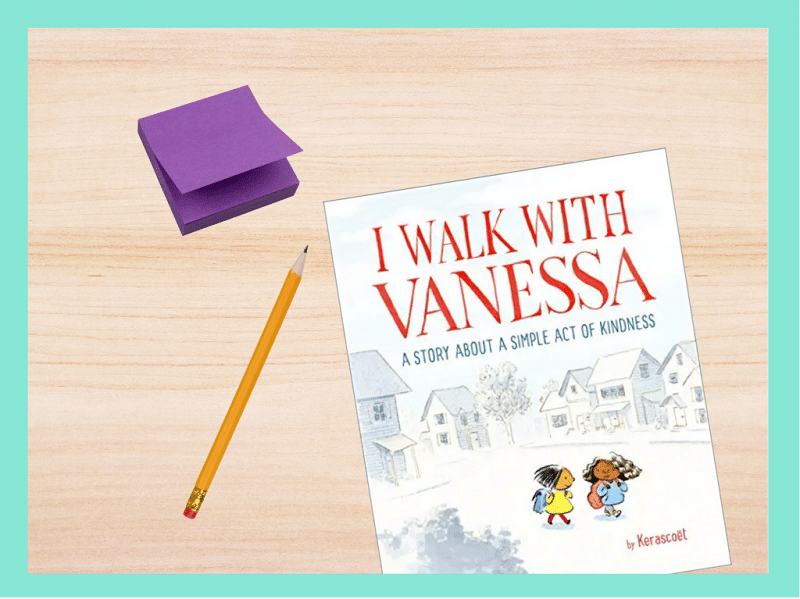 Kerascoet
This story is effective and engaging and told entirely in pictures. Based on real events, the authors created a protagonist that stands by a classmate who is treated poorly by others…starting a chain reaction of kindness in her community. You can find it here.
---
6. The Story of Ferdinand
Munro Leaf, illustrated by Robert Lawson
An old (we're talking 75 years) classic, this story of a peaceful bull is illustrated with charming pen and ink drawings.
Ferdinand is different from the other bulls in that he doesn't want to snort and butt his head…he just wants to smell the flowers under his favorite tree. Buy this classic here.
---
7. The Rabbit Listened
Cori Doerrfield 
When Taylor is sad, all of his animal friends think that they have the solution to make him feel better. One wants to talk it out, another wants to get mad. None of these things really work until the rabbit just listens.
A great lesson about how to just be present for those who might need comfort. Buy it here.
---
8. How to Heal a Broken Wing 
Bob Graham
In a busy city, no one notices an injured bird on the sidewalk…except for Will. With his mother's help, he takes the bird home and helps nurse him back to health.
A simple story with a powerful message about helping others, and how one person can make a difference. You can find it here.
---
9. Do Unto Otters: A Book About Manners
Laurie Keller
A punny (and funny!) book with whimsical illustrations, this book demonstrates the tenant of the Golden Rule in an approachable way. When otters move to the neighborhood, Mr.
Rabbit is apprehensive–what can they have in common? But with the help of Mr. Owl, he learns that you should treat otters the way you want to be treated. Buy it here.
---
10. The Lion and the Mouse
Jerry Pinkney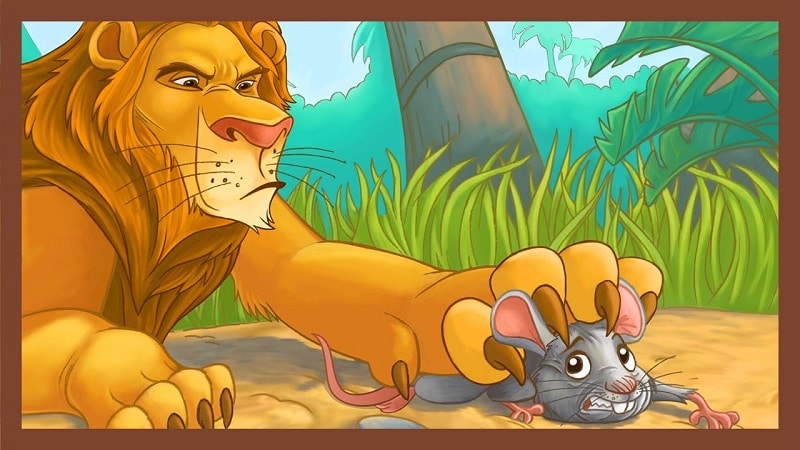 Told entirely in rich, vivid pictures, this book recounts the classic Aesop fable of the lion and the mouse. An act of mercy echoes into the future and helps the giver. A beautiful lesson in reciprocal kindness. Find it here.
---
11. Enemy Pie
Derek Munson
Our protagonist is looking forward to an amazing summer…then Jeremy Ross moves to the neighborhood. Not to worry, though–Dad has a way to get rid of enemies. Enemy Pie.
One of the pieces of the recipe is that you have to spend a whole day with your enemy, and the more time he spends with Jeremy, the less sure he is that he's an enemy. A hilarious premise that kids will love. Buy it here.
---
12. Horton Hears a Who
Dr. Suess
A classic in verse that kids love, this book tells the story of the elephant Horton and his quest to protect the tiny denizens of Whoville. His kindness toward others reminds children that "a person's a person, no matter how small." You can find it here.
---
13. A Hat for Mrs.Goldman: A Story About Knitting and Love
Michelle Edwards, illustrated by G. Brian Karas
Who helps the helpers? When Mrs. Goldman is too busy knitting hats for everyone else in the neighborhood, plucky Sophia decides that it's up to her to knit a hat for Mrs. Goldman! It's not easy, but kindness and a little chutzpah will bring her through. Purchase the book here.
---
14. A Sick Day for Amos McGee
Phillip C. Stead
Amos McGee visits all of his animal friends at the zoo every single day, bringing a bit of joy and light to each one. But when Mr. McGee gets sick, the animals decide that it's time to turn the tables.
A sweet story that teaches kids that kindness is a two-way street that can bring a lot of joy into the world. Buy it here.
---
15. Be Kind
Pat Zietlow Miller
When a classmate spills a whole glass of juice on herself, the whole class laughs–except for one girl. She remembers that her mother told her to always be kind. She tries to cheer Tanisha up in several ways, teaching children to consider what kindness is all about. Available here.
---
16. Big Al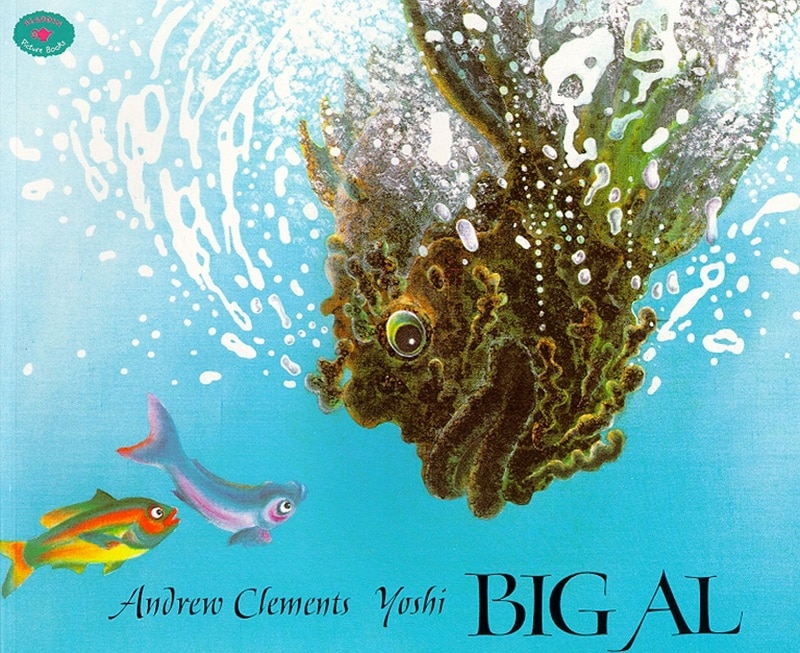 Andrew Clements
Big Al is rather a large and scary-looking fish…but he's as nice a fish as you'll ever meet. Unfortunately, the other fish get nervous around him, so he tries to camouflage himself.
But one day, when Big Al saves one of the smaller fish from a net, the others finally see what a good friend Al can be. Beautiful illustrations and an engaging story will entertain the kids while imparting an important message. Find it here.
---
17. Listening With My Heart: A Story of Kindness and Self-Compassion
Gabi Garcia, illustrated by Ying Hui Tan
Learning to be kind to yourself is just as important as learning kindness toward others. In this story, Esperenza makes a point to share love with those around her.
But when the school play doesn't turn out the way she expects, can she learn to show love for herself? With whimsical illustrations and situations that children can recognize, this is a great way to discuss love for yourself. You can buy it here.
---
18. Kindness is Cooler, Mrs. Ruler
Margery Culyer, illustrated by Sachico Yoshikawa
An eccentric uses acts of kindness to discipline her students. Soon, the whole class is enthusiastic to share these acts with the entire community. What can they do to get to a hundred? Fun, colorful, and humorous, this story is sure to delight. Buy it here.
---
19. Have You Filled Your Bucket?: A Guide to Daily Happiness for Kids
Carol McCloud, illustrated by David Messing
Both heartwarming and practical, this book offers the visual of an invisible bucket to share acts of generosity with others. It also gives practical ideas for how you can "fill your bucket" in a way that makes sense to kids. Find it here.
---
20. Leonardo the Terrible Monster
Mo Willems
Leonardo is a terrible monster…mainly because he can't seem to scare anyone at all. But after some hardcore training, he finds that scaring isn't really what he wants to do. Maybe he'd be a better friend than a monster?
Children will love the adorable Leo, and learn how to be a good friend while reading this enchanting story. You can buy it here.
---
21. All Are Welcome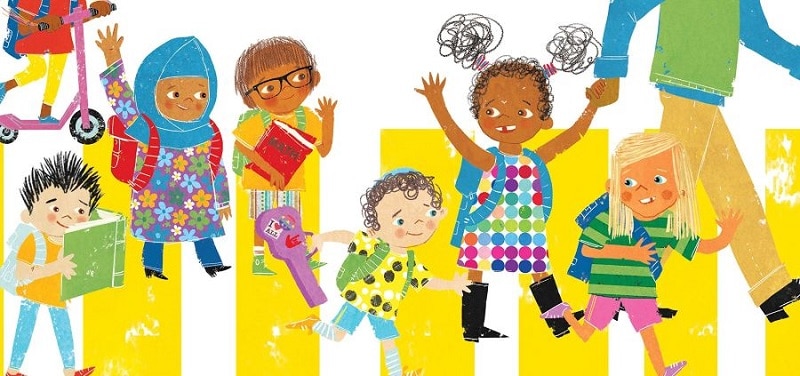 Alexandra Penfold
A book that promotes diversity and inclusivity, it follows the story of a school that welcomes students from all kinds of backgrounds and cultures. They learn from each other and ensure that everyone feels like they belong.
A beautiful picture (with beautiful pictures) about how the world should be. Buy it here.
---
22. Those Shoes
Maribeth Boelts, illustrated by Noah Z. Jones
It's tough when everyone else in school seems to have the same shoes, but your grandma says you can't afford them.
Jeremy tries every way he can to get the coveted shoes but then learns that there are a lot of things that he has that are much more important. You can find the book here.
---
23. The Jelly Donut Difference: Sharing Kindness With the World
Maria Dismondy
Twins Leah and Dexter aren't always on the best of terms. But when they join forces to help their community, a batch of jelly donuts teaches them the beauty of reciprocal kindness. Buy it here.
---
24. Last Stop on Market Street
Matt de la Pena, illustrated by Christian Robinson
This book is filled with vibrant pictures and tells the story of CJ and his grandma traversing the city on the bus. At first, CJ can't help but notice all of the things that other people have and that he doesn't.
But through interaction with the people around him, he finally realizes how great his life can be. You can buy this Newberry medal winner here.
---
25. How the Grinch Stole Christmas
Dr. Suess
This holiday classic uses quirky illustrations and hilarious verse to tell the story of the Grinch–a crank that hates the holidays as well as his pesky neighbors, The Whos.
When he tries to destroy the annual celebration, he gets a lesson in kindness that changes his life forever. Buy it here.