Sales leads are key to efficient marketing and increase in sales. Learn how you can buy business leads to boost your business success.
The "dream goal" of any business is an extensive base of regular clients. How does one get them? By insightfully converting individuals interested in buying your products and services into real buyers. With the right handling, a sales lead quickly becomes a client while the proper quality of service boosts their loyalty.
The business owner can take care of attracting leads single-handedly, or he/she can leave this task to specialists. Thankfully, you may avoid investing in the official website, promotion and advertising of products, immediately acquiring clients who are interested in your stuff for a moderate fee. This is a great way to increase sales without going far.
Now, you are probably interested – how to buy leads for my business exactly? At Belkins – the established B2B lead generation company – we know the right answer and are ready to share it with you.
---
What is a Sales(Business) Lead?
The Internet is your huge open database of subjects who are ready to become someone's clients in the future. But how to identify them? For this purpose, the concept of business lead is adopted in marketing. This is a person who has shown a real interest in your product and completed the target action, for instance:
accessed the site and/or registered on it;
filled out a questionnaire;
requested a callback, etc.
That is, this is a potential client who came to the site through a banner or an ad, and showed interest in the advertised product. He/she is also called a sales lead – a person whose contacts you know (name, phone, e-mail, etc.), and who, in theory, can make a deal with you. Once again, we emphasize that this is not an actual client or buyer – only a potential one.
---
Why You Should Buy Sales Leads?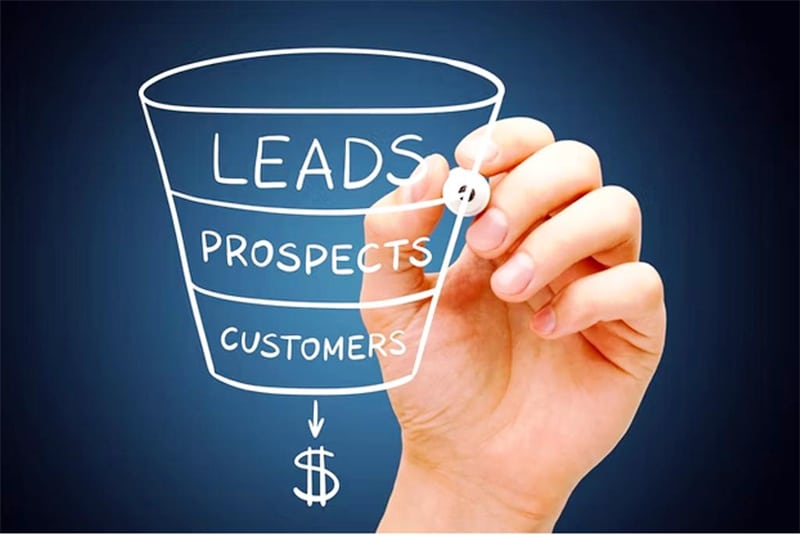 Business owners often turn to professionals who draw the attention of potential clients to their products. This way of getting clients is in high demand in B2B and when selling goods with a high check or markup. For example, the financial sector, the real estate sector, the production of custom-made furniture, apartment renovation, etc.
The main advantage of buying a business lead is a quick launch and scaling. You don't need to set up a site or landing – all you need is a high-quality lead generator and a manager who is ready to help you sell.
---
When you should consider buying leads
Empty sales funnel
You need a constant flow of clients or customers. Active leads guarantee this, so the sales team can get consistently high results and keep the sales funnel filled and running.
An up-and-coming business
It is important to provide a growing project with the necessary flow of customers/clients. This is especially relevant for small businesses that don't have the budget for complex sales and marketing campaigns.
Marketing campaign development
To demonstrate a new product in all its glory, you need to convey information about it to potential customers/clients. Buying business leads simplifies this task.
The major benefits of buying leads include:
Profitability. Independent search requires a lot of time and money;
Simple performance evaluation. The lead generation service provides all the tools and a customizable lead management panel. This way of attracting customers is exhaustive in terms of lead generation evaluation;
High conversion rates. Your lists of potential clients are checked constantly, so they are always up-to-date;
Easy integration. Purchased leads easily fit into the marketing plan without disrupting the existing system, thanks to the integration support within the service delivery.
Ultimately, you are enabled to sell more without hiring additional staff, which is especially important for small businesses and startups.
---
Is it legal to buy leads?
If you are dealing with a licensed service provider, it is all legal. Lead generators collect information about people from open sources. The data is not personal. They don't include home addresses, family photos, or lists of favorite movies.
The information concerns only the potential client's business: underlying tools and services, corporate achievements, companies with which they cooperate, etc. All this is in the public domain. Your task is to handpick what is relevant to your business from among that data.
If you are making a bulk purchase and your email newsletter is an advertisement, you should mention it. You must also provide recipients with the option to unsubscribe.
At Belkins, we use specialized software for this purpose. A unique AI-powered platform to improve the performance of your email campaign. With it, you can indicate, solve, and prevent email delivery pitfalls and become a trusted sender for any email service provider.
---
Where and How to Buy Leads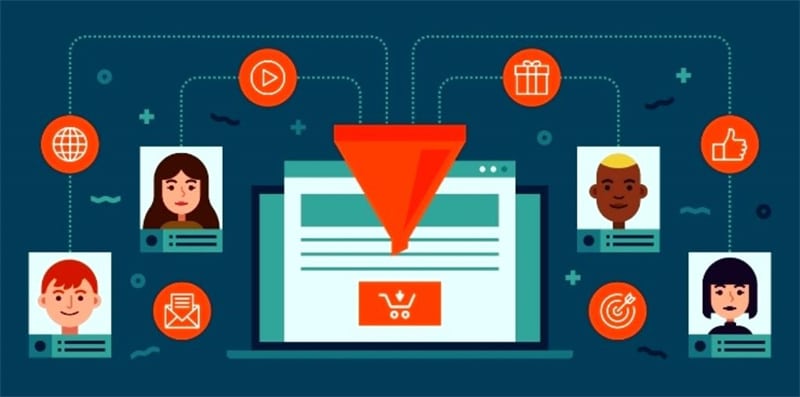 If you believe that independent B2B lead generation is unprofitable, use outsourcing. This is a pretty cost-efficient solution, where in most cases you can just go to a specialized site and get a list of potential customers.
Specialized websites
UpLead
For $99 a month, you get access to almost 46 million potential customers and clients. The platform offers a range of pricing plans that include a certain number of credits that can be used to redeem lead data.
Aeroleads
A portable and easy-to-use free accurate email address reporting tool. Lead research is made convenient and simple via a handy Chrome extension.
Best tools for B2B lead generation 
Salesfully
This lead library has been in the making for over 10 years, so you have access to companies that aren't on LinkedIn or Facebook. The site provides a simple navigation system and unlimited search queries.
Megaleads
A platform that helps businesses of all sizes acquire quality leads in batches as .CSV files for local use. Easy to use with competitive prices and free trial.
---
Picking the Best Leads Provider
Find a reputable vendor
A good reputation is built over the years, so you can easily identify a serious partner. An indirect sign is that prices are higher than average, although there may be pleasant exceptions.
Stay consistent
Remember that leads cool down quickly. They need to be led through the sales funnel on time to get the most out of the conversion. If you spend a lot of time on a large list, some of the potential customers/clients will leave.
It is good and all, but your best bet is to turn to the services of a specialized service that provides:
An agreement with the terms of cooperation, bad lead criteria, payment and exchange procedures;
Recommendations for working with leads: instructions and scripts for the sales department;
Testimonials from partners you can contact;
Source statistics. Be sure to specify where the supplier takes their leads from. It can be your own network of sites with SEO traffic, context, targeting, or reselling someone else's non-targeted leads. If the supplier calls and surveys the contacts received through the lead form, then the quality will be higher.
---
Bottom Line
All in all, buying a sales lead is a great way to drive sales if you can find a good B2B lead generation service. Belkins, which has extensive experience in the field of B2B marketing, is ready to offer industry-defining services. Contact our experts today to make your business stronger tomorrow!