Like most other games out there, Destiny 2 also has its own in-game currency. But unlike other games that only have a single one, such as WoW gold, Destiny 2 has a number of them.
Each one has a specific purpose attached to it and can help you acquire different kinds of stuff. However, the most important one is Glimmer, and today we will be talking about how you can earn more of this currency in the game.
---
How To Earn More Glimmer in Destiny 2
Glimmer is the most important currency in Destiny 2, as you can use it to get a lot of stuff, such as mod switches, bounty purchases, and much more. Furthermore, you can also use it to purchase different upgrades.
But the thing about Glimmer is that even though it is not that difficult to acquire since multiple activities reward you with this in-game currency, players tend to run out of it quickly. If you're one of them, then you must learn about the best methods to earn it. This way, you'll never run out of it.
Rank Up In The Season Pass
Season Pass in Destiny 2 is an excellent way to acquire a wide range of items. You earn rewards at each rank as you progress through the Season Pass. However, many players don't pay any attention to it and choose to avoid completing its challenges. If you're one of them, then you should start getting involved with the Season Pass asap, as it can reward you with almost 100,000 Glimmer.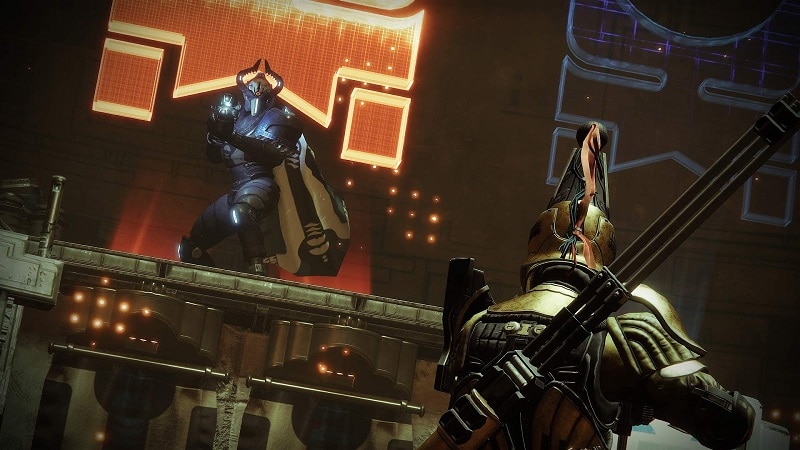 As you progress through the Season Pass ranks, you get Glimmer on different occasions. For instance, when you reach Rank 3, you get rewarded with 8,000 Glimmer. From this rank onwards, you'll keep on getting Glimmer at different ranks until you reach Rank 82. This is when you'll receive 16,000 Glimmer. The best part is that you'll keep on earning other rewards as you're making your way up in the Season Pass.
Trade Items with Spider
Another method of earning plenty of Glimmer in Destiny 2 is by visiting Spider. This Vendor can be found in the Forgotten Shore, and you can trade different items with him in exchange for Glimmer. There will always be times when you will have stuff in your inventory that you won't need in the long run. Therefore, it will be best to trade it with Spider in return of some Glimmer.
Furthermore, Spider also gives you different Wanted bounties through which you can earn Glimmer as a reward. The amount of Glimmer will depend upon how difficult the bounty is. These bounty activities are a little time-consuming but are fun to complete.
Use The Glimmer and Expert Tracker Mod
The Glimmer Mod for Ghost is easily one of the best mods that can help you quickly get rich in Destiny 2. By applying this mod to your Ghost, you can increase the amount of Glimmer you'll receive from each activity.
At the base level, it will offer 5% extra Glimmer from each activity, which can go all the way to 65% at the highest level. Thanks to this, you can get a lot more Glimmer than you normally would from an activity.
The Expert Tracker Mod is another excellent mod for Glimmer farming in Destiny 2. If you've been playing Destiny 2, then you already know how rewarding Planetary Chests can be. These chests can reward you with different items, including Glimmer. However, searching for them can be a time-consuming task as you never know where one could be.
But with the Tracker Mod applied to your Ghost, you'll be able to spot a chest from 75 meters away. This will help you greatly with locating chests and looting them for Glimmer. It will also be wise to equip the Glimmer Mod alongside this one as you'll earn much more Glimmer this way.
Dismantle Your Armor and Weapons 
There can be times when your inventory is filled with unwanted stuff. Many players have a habit of storing as many items as they can, even when they know they won't be using them. However, they don't realize that they can earn a good amount of Glimmer by dismantling Armor and Weapons.
Previously, players used to dismantle Shaders to earn Glimmer, but they now play a great role in the game. Therefore, your only option is to rely on dismantling unwanted Armor and Weapons that you don't plan on using. This method might not help you get rich instantly, but its still a great way of consistently earning Glimmer.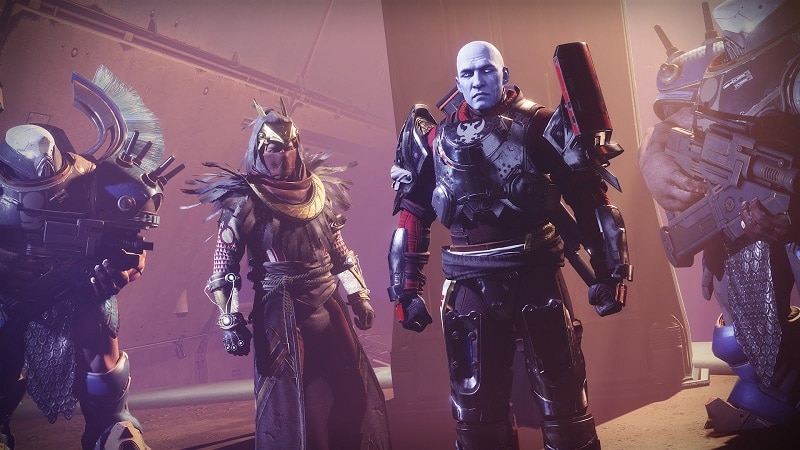 Take Part in Crucible Matches 
Crucible matches can help you earn a decent amount of Glimmer. The amount of Glimmer you'll earn will depend upon whether you lost or won the match. But you can expect anything between 500-700 Glimmer.
We will recommend you play game modes such as Mayhem and Survival. This is because these modes are shorter than other modes, so you can maximize your earnings by playing them.
---
Conclusion 
This was how to earn more Glimmer in Destiny 2. There exist other methods to earn Glimmer, but these ones are the best. An important thing to keep in mind is that you can only hold 250,000 Glimmer at the same time.
Once you hit this cap, you can not earn more Glimmer. However, considering that you'll constantly need to spend this in-game currency for various upgrades and other stuff, it is highly unlikely that you'll hold such a big amount of Glimmer without spending it. Therefore, this shouldn't worry you too much. Just make sure not to waste your Glimmer on useless stuff.