As the Coronavirus keeps affecting our everyday life and forces us to tweak the travel arrangements, one remains wondering if they have a chance to travel or move to the United States at all. Due to a high increase of COVID cases across the country, the U.S government only gives out emergency immigrant and nonimmigrant visas.
While it is still subject to change for all countries, you do have a chance to apply for a visa. Follow the post to see what options can work for your personal case.
---
Specifications for Countries Open for Travel to the U.S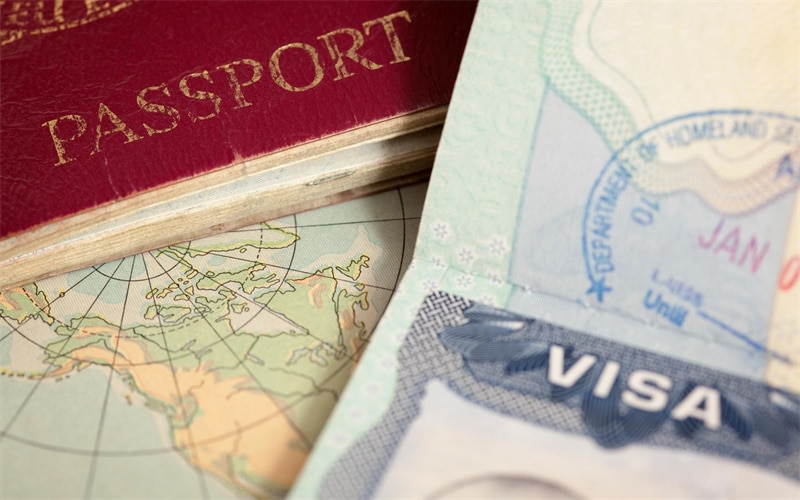 Most countries remain closed for travel both in and out. Here's a list with updates regarding the U.S visa issuing status for some of them. If your country isn't on it, you should address the official Department of State website.
1. Russia
No nonimmigrant visas are being given out at this stage. K-1 and immigrant visas per emergency request only.
2. United Kingdom
The U.S consulate offices in London and Belfast are open for emergency nonimmigrant visa applications. They offer immigrant visa appointments, but those are limited.
3. Thailand
The immigration services are fully operating. Visa renewal is also available.
4. India
Student visas are a priority at the moment for the U.S government. Both immigrant and nonimmigrant services are fully operating at a Mumbai embassy, with New Delhi, Kalkata and few others offering limited appointments.
5. China
Marriage, fiance(e), family visas have been reopened for application. Nonimmigrant ones remain restricted at most consulates.
6. Canada
Individuals can apply for immigrant and nonimmigrant visas. Although family reunion and marriage applications are the prime concern.
Same rules as for Russia apply to Brazil, Colombia and Ukraine.
Mexican citizens still have limited options for the U.S visas and should contact their local embassy to find out the conditions in detail.
---
Documents for the U.S Student Visa F-1/M-1
Currently the student visas are considered a prerogative for the United States. If you've always dreamed of getting the prime U.S education, this would be the set of documents to submit along with your application:
Passport (that's valid for at least 6 months past your end of stay)
DS-160 visa application (confirmation ID and the printed page for the consulate office)
$160 fee payment upon submission and a receipt to present at the interview
An acceptable photo that matches required US visa photo standards
A signed letter of invitation and a I-20 form from your school
A motivation letter
A bank statement with sufficient funds/ a letter and a statement from your sponsor
---
Checklist of Documents for a Marriage Visa IR1/CR1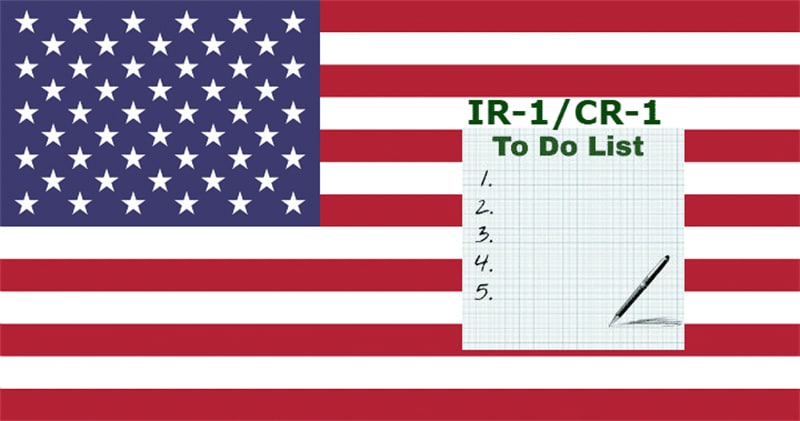 Second priority to a F-1 visa on the U.S government's list is the marriage and fiance(e) immigrant visa. The COVID-19 regulations must still be strictly met when going through the application process.
A quick cheat sheet may help before you head off filling in the application:
A valid passport
A filled in application form DS-260
An invitation from your spouse/fiance(e)
Petition form I-130 from your spouse/fiance(e) for you to arrive in the States
Confirmation of your relationship
A bank statement from the petitioner with funds to cover initial expenses upon your arrival
Two 2×2 inch compliant images submitted along
---
Applying for the U.S Visa According to COVID Restrictions
Don't get fooled: although the borders are somewhat open, there are strict rules for entry applied. Abide by those and you should have a pleasurable stay in the U.S:
A negative PCR test presented upon landing to the U.S
A proof of vaccination if you have one (increases your chances of crossing the borders)
Self-quarantine for at least a week
Vaccines approved by the United States government:
Pfizer
Johnson & Johnson
Moderna
To learn more about Covid and how it affects your travels use the official Centre for Disease Control Prevention portal.