Similar to how the COVID-19 pandemic has urged several buyers to do more online shopping, many fraudsters have shifted to committing online financial fraud.
Eva Velasquez (president and CEO of the non-profit Identity Theft Resource Center) says, "Fraudsters adjust to the temporary new normal."
According to John Breyault, vice president of public policy, telecommunications, and fraud at the National Consumers League, the two major types of credit card fraud one is account takeover fraud, in which malicious actors use your credit card details to make purchases, and other is new account fraud, it is a fraud in which they open up new accounts in your name.
Today online shopping has become customary because it is quick, simple, and comfortable. However, whenever you buy online, you put your financial information at risk of being stolen or compromised by a security breach.
The simple method to safeguard your private information when shopping online is to use a virtual card that conceals your actual credit card information.
---
What exactly is credit card fraud?
Credit card fraud encompasses more than just the bogus use of credit cards. The FBI also includes the unapproved usage of debit and prepayment cards and Automated Clearing House (ACH) transactions (such as direct deposits and recurring charges) to obtain money or goods.
---
What factors contribute to credit card fraud?
How do the fraudsters manage to commit much credit card fraud? It's a game of numbers, specifically credit card numbers. Below is a list of credit card scams used by thieves:
· Breach of the card processor:
A card processor is a business that facilitates transactions between card-issuing banks and merchant banks. While it is difficult, thieves can infect a processor's computer systems with malicious software that searches the network for card data.
Depending on how many transactions a processor handles, a breach could affect millions of cards.
· Skimming:
Thieves commit this fraud by placing an electronic skimming device on a self-service card reader, such as those found at gas pumps or ATMs.
The skimmer records card information and, in some cases, allows the thief to capture the PIN as it is entered using a tiny camera.
· Phishing:
You must have seen it cautions not to click on the links or attachments in emails, especially ones you didn't expect. Thieves use these kinds of links and attachments to install malware on your computer.
Such type of malware can capture data you enter into online forms, such as credit card information.
· Vishing:
It is a voice version of phishing. Thieves use vihishing to trick people into providing payment card information over the phone, using live and automated callers.
Then there are online frauds in which you purchase something but never receive it because the website operators had no purpose of satisfying your order. They were only interested in obtaining your credit card information.
---
Guarding yourself against credit card fraud:
There are preventive measures to protect yourself from credit card fraud. Federal law provides you with a great deal of protection.
Give out your credit card information online only if the site is safe and trustworthy.
Don't put your trust in a website just because it says to be reliable.
Only buy from a credible source.
Please do your research on the person or company to make sure that they are genuine.
Replying to special investment offers, especially those sent via anonymous email, should be done with caution.
When dealing with individuals or businesses from countries other than your own, exercise caution.
Use virtual credit cards instead of the original.
---
How to Get Virtual Credit card Numbers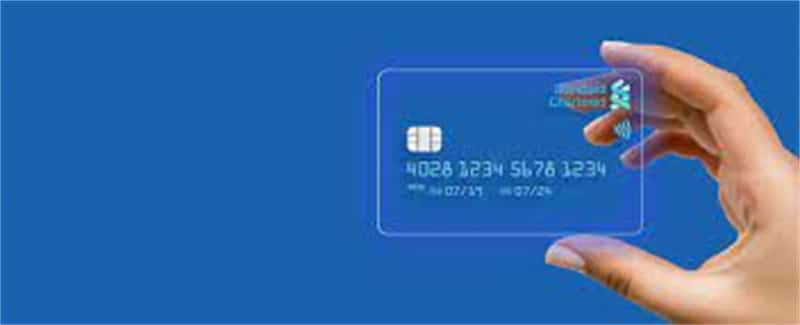 You can use credit card generators to generate virtual credit card details. Credit card numbers, as well as virtual credit cards, are not produced at random. They must follow a standard pattern of generation to pass the verification tests.
The app or tool used to generate these credit card numbers is known as a credit card generator. There is no difference between the processes of developing accurate and fake credit card numbers.
If you genuinely need to create a bogus virtual credit card, you should generate the number the same way authorized issuers generate valid credit card numbers.
Credit card numbers are generated using a mathematical formula that follows the standard format of the Luhn algorithm
By integrating the BNI (bank identification number) or IIN (individual identification number), the Luhn algorithm formula is used to authenticate the production of credit card numbers (issuer identification number).
It is usually six to nine digits long (used to identify the cardholder's account number) and the check digit, which is the final number added to authenticate the credit card's authenticity.
Here we will discuss two amazing credit card generators:
Prepostseo cc generator.
website
1. Prepostseo CC Generator
(https://www.prepostseo.com/tool/credit-card-generator)
This tool has 2 versions, basic and advanced. It depends on your need that which version to choose.
Basic version.
Advance version.
Basic:
You must select the card brand, expiry month, expiry year, CVV/cvv2, and quantity in this mode.
Advance:
In advance mode, you can choose various options such as card brand, country, bank, CVV/CVV2 pin, expiry month, year, money, and quantity. You can issue commands in either mode, depending on your needs.
Features:
It is free of cost.
You have multiple companies and countries to choose from, like American express company, VISA, MasterCard and America, Australia, and India.
Provides you valid details.
2. Utilities-online.info
(https://www.utilities-online.info/credit-card-generator)
This tool also has 2 versions, basic and advanced, to help you generate credit card details as per your needs.
Basic version
Advance version
Features:
This tool supports all major credit card brands, including Visa, MasterCard, American Express, Amex, Discover, JCB, Diners Club International, and many others.
This generator supports a wide range of countries, saving you the trouble of locating the correct country code.
It is entirely free. There are no extra charges or fees.
Our credit card generator provides complete and accurate information.