In recent years, the advent of cutting-edge technology has significantly altered the financial landscape, and the Forex market is among the sectors that have enormously benefited from this progress.
With the introduction of smartphones, Forex traders now have the luxury of trading from virtually any location and at any time, thereby augmenting accessibility and ease of use. This has resulted in a paradigm shift in the approach of Forex traders to the market, as mobile trading has wholly revolutionized how Forex trades are conducted.
The rise of mobile trading has enabled Forex traders to respond promptly to market changes, keep abreast of real-time market news and updates, and execute trades from anywhere, at any time.
As such, this article seeks to provide an in-depth analysis of the necessity, significance, and best platforms for smartphone trading for seasoned traders looking to enhance their trading experience and stay ahead of the curve.
---
The Need for Trading with a Smartphone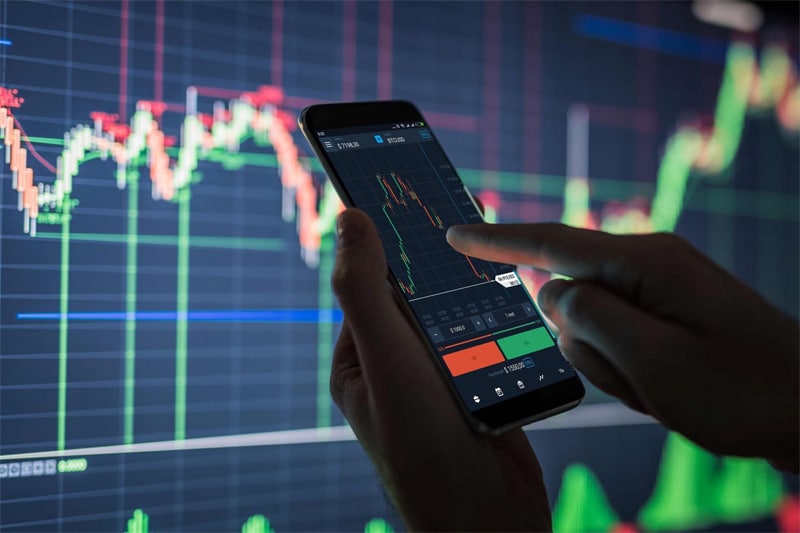 In this era of immediacy, where moments count and every opportunity counts, having a nimble and flexible trading approach is paramount. By leveraging smartphone technology, Forex traders can now engage in trading operations from various locations, including but not limited to their workplace, abode, or while traversing the globe.
This level of mobility and accessibility opens a whole new world of possibilities, enabling traders to seize fleeting market opportunities and make informed trades in real-time. In addition to offering convenience and flexibility, choosing the best trading app also allows traders to stay on top of the latest market developments, as they can access real-time market data and execute trades in a matter of seconds.
This instant access to market information can make all the difference in a fast-moving market, where split-second decisions can significantly impact the outcome of a trade. Furthermore, with the ability to set alerts and notifications, traders can be alerted to potential trading opportunities, even when away from their desks or computer.
By trading with a smartphone, traders can benefit from a more responsive, agile, and dynamic approach to the Forex market, thereby enhancing their trading performance and profitability.
---
Top Trading Apps You Should Know About
Forex trading has become increasingly accepted and scalable in recent years, and with the rise of technology, it is now easier than ever to trade from your mobile device. Choosing the best trading app ensures a gateway into the markets, enabling you to rely on it for trading analysis and to place trades.
This article will discuss the top Forex trading apps available in 2023, including FXTM, FP Markets, BlackBull Markets, and AvaTrade.
FXTM: FXTM is one of the top-rated Forex brokers, known for its long track record, high level of regulation, and competitive fee structure. The broker is based in Cyprus and is regulated by multiple financial authorities, including the Financial Conduct Authority (FCA) and the Australian Securities and Investments Commission (ASIC). In addition to its comprehensive trading platforms, FXTM offers a range of trading tools and educational resources, making it an ideal choice for both beginner and experienced traders.
FP Markets: FP Markets is an ASIC-regulated Australian brokerage that has been in business since 2005. The unique selling point of FP Markets is its wide range of tradable assets, including over ten thousand individual stocks and shares, 60 Forex pairs and crosses, 11 equity indices, primary commodities, and five cryptocurrencies, including Bitcoin. The broker offers a hybrid ECN/STP execution model, allowing clients to choose between ECN-style execution for faster trades or "straight-through processing" execution for more natural spreads.
BlackBull Markets: BlackBull Markets was founded in 2014 in New Zealand and is regulated by the Financial Services Providers Register (FSPR). The broker offers a range of ECN-style trading products and services, including raw spreads and commissions. With maximum leverage on some Forex currency pairs as high as 500 to 1, BlackBull Markets is an excellent choice for traders looking for a high level of risk management. The broker has a presence in New York and Malaysia and its global headquarters in New Zealand.
AvaTrade: AvaTrade is a large broker with over $70 billion monthly trading, offering to trade in Forex, stocks, commodities, cryptocurrencies, and indices. The company is regulated in multiple countries and has earned over 30 awards, with its AvaTradeGO app being voted "Number 1 Best Forex Trading App" by Global Forex Awards. AvaTrade offers a range of trading apps, including AvaTradeGO, AvaOptions, and Mac Trading, each designed to cater to specific trading styles. The AvaTradeGO app is noteworthy, offering clear charts and intuitive management tools to help inform your trading decisions. AvaTrade also provides copy-trading options through AvaSocial, ZuluTrade, and DupliTrade.
MetaTrader: A popular multi-asset platform that supports Forex, stock, and futures trading. It offers advanced charting, algorithmic trading, and an extensive library of custom indicators and automated strategies.
---
What to Look for in a trading Platform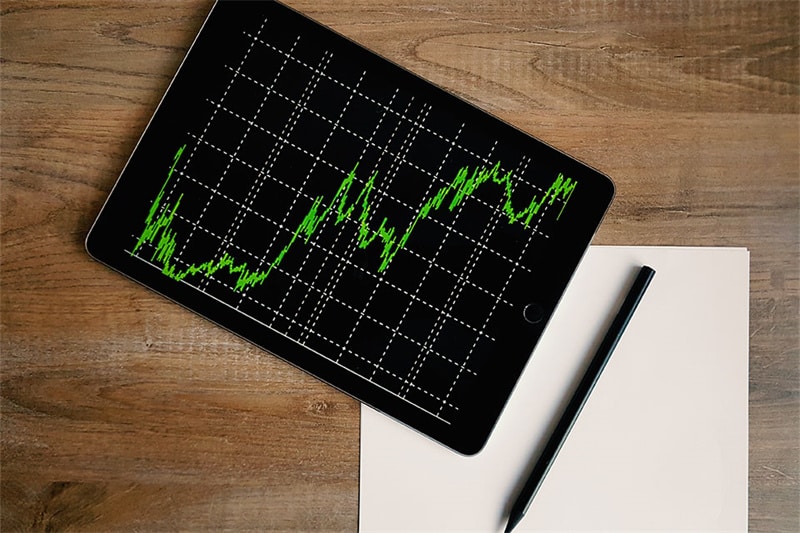 When choosing the best trading app, knowing which features are important to your trading style is essential. For example, if you're interested in doing your technical analysis, you'll want a trading app with the technical tools you need to execute your strategy.
Alternatively, if you prefer to follow other traders' signals, you'll use a trading app to find other traders, copy their signals, and monitor their performance in real time. Some other essential features include a clear and intuitive interface, watchlists to watch your favorite markets, technical tools, price alerts, and social trading capabilities.
---
Conclusion
In conclusion, the growth of mobile Forex trading has been remarkable, with some Forex brokers reporting over 40% of all executed trades from mobile devices.
The increasing popularity of mobile Forex trading is primarily due to the prevalence of high-powered mobile phones and tablets, particularly among millennial traders and those from emerging and frontier markets. To build a successful foundation for trading, choosing the best trading app that caters to one's specific needs as a trader is crucial. Some apps are more robust in technical tools, while others are designed for trade copying.
Additionally, it is essential to consider whether the broker develops the app exclusive to their services or is independent and used by multiple brokers. However, it must be noted that even with the right trading app, the quality of the broker still plays a crucial role in successful trading.
The broker should have quick trade execution, low slippage, low cost, and proper regulation to ensure the safety of the trader's funds. In short, combining a high-quality broker and a suitable trading app is essential for a successful trading experience.
According to stats, MetaTrader's combination of advanced features and mobility makes it the top choice for Forex traders in 2023. The growing trend of smartphone trading only adds to its appeal, allowing traders to stay connected to the market and make informed decisions, no matter where they are.