Excel is the software that changed the world of business entirely. It introduced new dynamic methods for data management, which can be implemented in various domains like accounting, stock management, invoice preparation, sales reporting, product information, and many other tasks.
Microsoft released Excel in 1982 as a spreadsheet program, then in 1987 as a Windows version. From the 1990s till now, Excel is still dominant in the business world among all Microsoft Office programs and against international competitors.
---
Introduction to Excel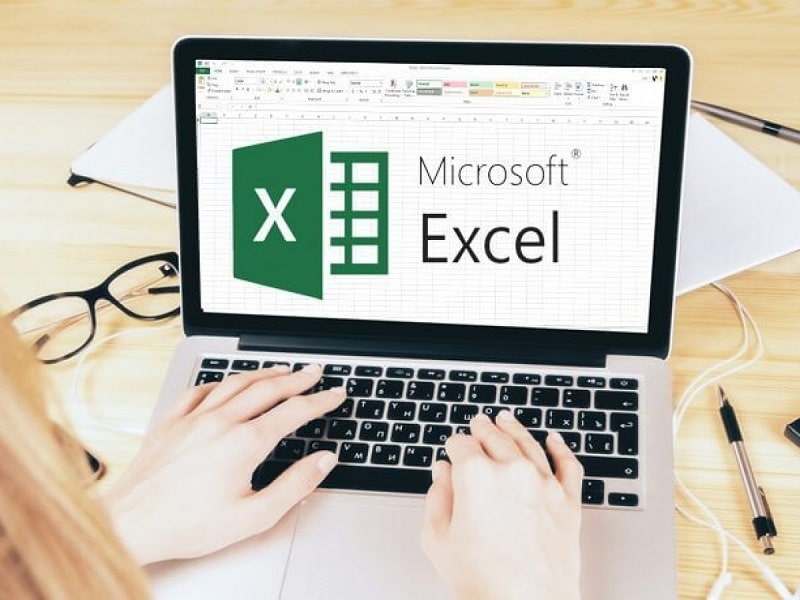 Excel uses a set of cells arranged in rows and columns to organize and manipulate data. It can display data as charts and graphs. The program contains ready-made formulas, prepared initially to simplify the implementation of a wide range of calculations, as Excel is widely used in accounting.
It is also used for graphing and charting, printing data and graphs in reports, sorting and analyzing data to find specific information, and linking worksheet data and charts to be used in other programs such as Microsoft PowerPoint and Word.
The use of Microsoft Excel is not limited to one field. It is used in universities, hospitals, companies, small businesses, and even for personal purposes like developing a schedule containing a study plan and rest hours, calculating house expenses, and many other benefits. The vast impact was on businesses, whether small companies or enterprises and corporates.
Microsoft Excel helps people to do their tasks quickly and smartly. It saves time and helps to nearly prevent human errors while calculating, preparing expenses tables, or doing data analysis manually.
In addition to saving time, it also saves employees' efforts instead of following the old traditional ways of working. MS Excel revolutionized the world, specifically in business, due to its importance in various fields.
---
How did Microsoft Excel evolve over the years?
The journey of Microsoft Excel hasn't been easy, and at some points of its life, Excel lost its position to other competitors that dominated the market. Supported by Microsoft and by innovative developments, Excel went back and took over the international markets for so long.
It all started in 1982 when Excel was first released, but it lost the competition with Lotus 1-2-3, but Microsoft went back in 1988 with Excel V2.0 working on Windows OS, which was a revolutionary step. Excel started outselling Lotus 1-2-3 then took over the international markets with Excel V5.0 in 1993.
In 2019 Microsoft released Excel 365, a comprehensive collection of solutions functioning under Excel's umbrella. It can function in the cloud and integrates with many other Microsoft software and applications like MS Teams and Sharepoint.
Although there are many competitors for Excel today, like Google sheets or Smart sheets, Excel forms the basic concept for their work as the simplified data management tool. Even when Google released its Google sheets as a centralized data management solution, it simulated Microsoft Excel's look and even the green color.
People are comfortable working with that interface, which is something every company is looking for. We can latterly say that Microsoft Excel established the basis for all data management software in the present time, and it's one of the industry leads in the no-code development movement.
---
Excel for Accounting and arithmetic solutions
All Excel users know they can add, subtract, divide, and multiply via Excel. If any data is added or deleted, the result will automatically change too so that no error would happen as a consequence of any change.
Companies used Excel for accounting, preparing invoices, and developing financial plans for the company's budget. Those functionalities can be done through added Excel skills like data simulation, pivot tables, macros, index/match, etc.
---
Excel for data analysis and programming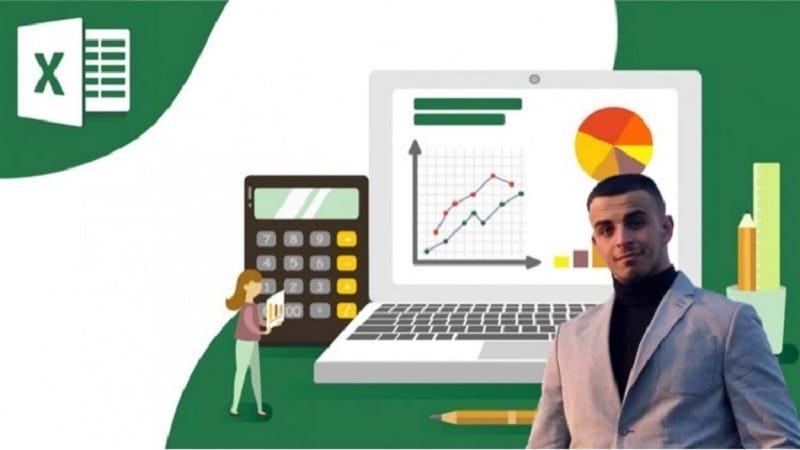 Excel is excessively used in data analysis. Data analysts and researchers rely on Excel to conduct statistical analysis of their data. Researchers prefer to deal with Excel when they perform surveys for scientific research. It's due to the ease and flexibility in dealing with any data, accuracy in results, and diversity of methods for producing statistical analysis results.
These benefits make Excel superior to any other analysis programs or tools. Also, it is used in programming since Excel supports almost all programing language implementations used to create macros. Excel makes it easier to solve complex tasks and thus increases efficiency in programming.
Furthermore, Excel introduced a special programming type based on Visual Basic for Applications (VBA) where an Excel VBA Developer would create automations and processes by using Microsoft event-driven macros. The results in that case correspond to a specific company requirement, and that reflects the flexibility and adaptability of Excel.
---
Excel for management
By using Excel, administrative and management tasks become easier and more organized than before. Companies input their marketing plans and sales tables in Excel, and they can predict sales ratio and many other essential factors using its formulas and features.
---
Excel for HR
Human Resources planning is also another business task that Excel does. All employees' data, working hours, tasks and responsibilities, preparing performance reports, and days off schedules. Excel helps HR managers evaluate each employee's performance depending on the data provided and listed in the Excel datasheet.
Excel allows to organize expenses for eligible employees, schedule salaries, and coordinate them according to the degree of entitlement among employees.
---
Excel for stock and Inventory management
Microsoft Excel is considered the best solution for inventory management. Companies used Excel to track items, unit prices, stock in and out. You can also download Excel templates for Inventory management which will make tracking stock items easier.
---
Excel for organizing customers' data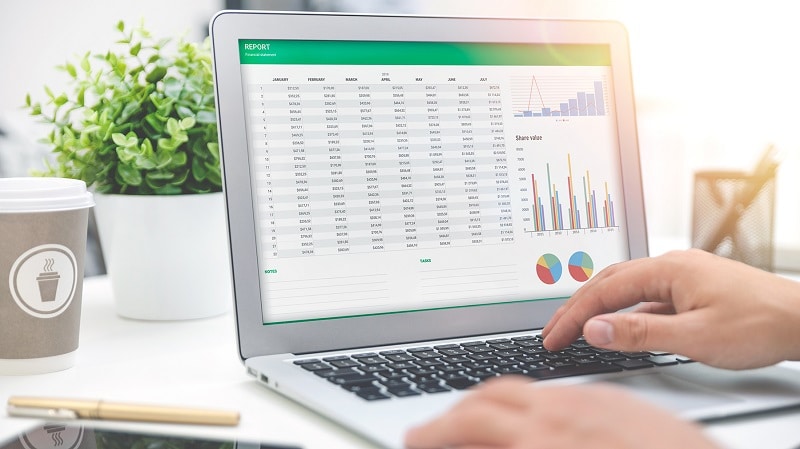 Small businesses use MS Excel spreadsheets to store contact information about their customers and agents. This data serves as a database for customers, and the company can use this information to contact its customers and agents.
The advantage of storing this information in an MS Excel sheet is when worksheets are updated or new fields are added to the sheet, it does not affect or change the content in other spreadsheet cells.
---
Conclusion
In conclusion, Excel is considered one of the best and the most used programs among all Microsoft office apps. Since it was first released, all companies have depended on it in various fields.
Excel played a vital role in performing calculations based on formulas and functions and other activities that require mathematical calculations, data analysis, management, and administrative tasks.