It's a blessing to have a PDF editor that helps you manage your documents. It is because you do not need to rely on any other tool to manage your documents anymore. In addition, most of these PDF editors come with online storage where you can easily store your crucial data safely.
This review will share our hand-picked list of the best 6 PDF editors that helps you with document management.
You can check out our reviews of all these tools and decide which one is more relevant to your requirements. So let's begin with the most popular tool on this list.
---
1. CocoDoc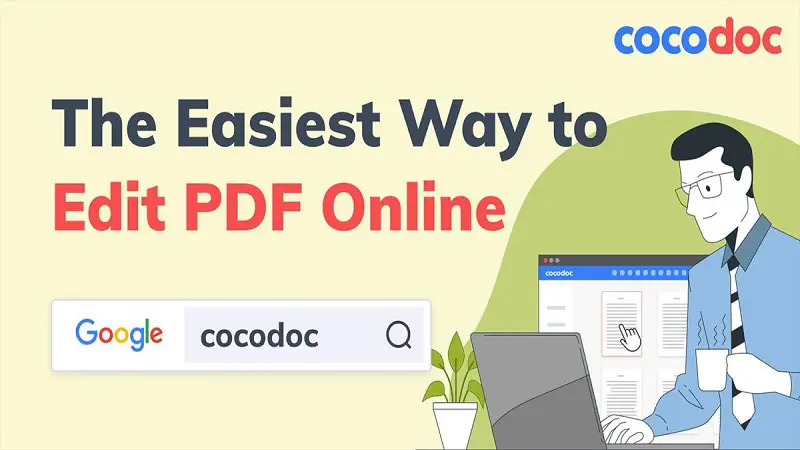 The first and the most important tool in our list is CocoDoc. The platform offers PDF editing services and comes with more than a hundred editing tools. The best thing about the product is the way it presents useful tools to its users.
You will find all the different tools on separate pages. It means you can choose what you want to do with your file and upload the document to get it done. As far as the document management part is concerned, it comes with online storage to securely keep your documents. The server is encrypted, and only you can access your documents.
Finally, it has a policy that the solution will delete all the unsaved uploaded files by any user within the first 24 hours. This step protects your privacy and gives you the freedom to use it freely.
Note: Get more info on this tool's document management service on its website.
---
2. Adobe Acrobat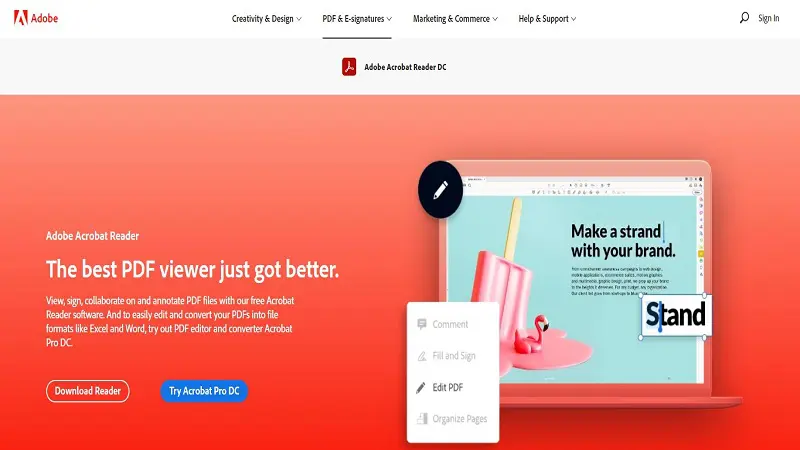 The next application we have is Adobe Acrobat. And it's also a pretty famous platform for editing PDFs. The application is offered under the umbrella of solutions offered by Adobe. That aside, you can use this tool to edit your PDF however you want. It's a great tool for managing multiple PDFs.
Acrobat has some cool features that use advanced technology. For example, you can easily edit any part of your PDF without much effort. However, this platform offers premium services to its users. So it might have a bit higher prices than most PDF editing applications.
---
3. PDFescape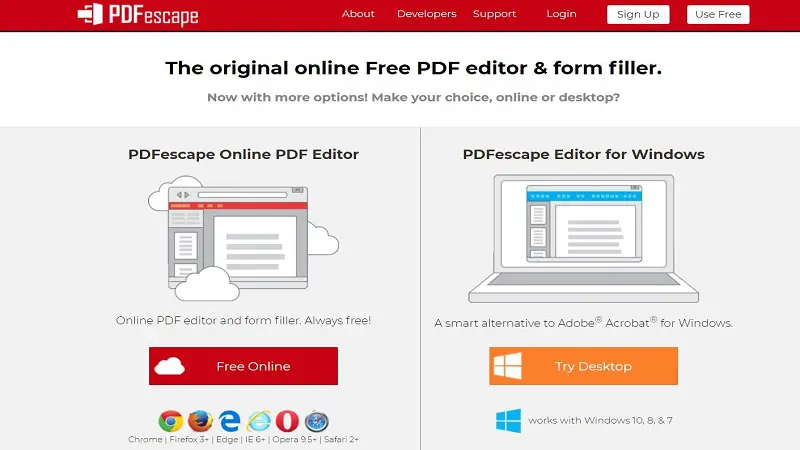 Here is another great application to manage your PDF. PDFescape has always been a good choice for most people. It provides relevant services with great features to manage and edit PDFs. Additionally, it offers large online storage to store crucial data in the cloud.
However, the only downside of this platform is that it can't be used as an app on smartphones. So you'll always have to get access to its web-based software to optimize your PDFs.
---
4. iLovePDF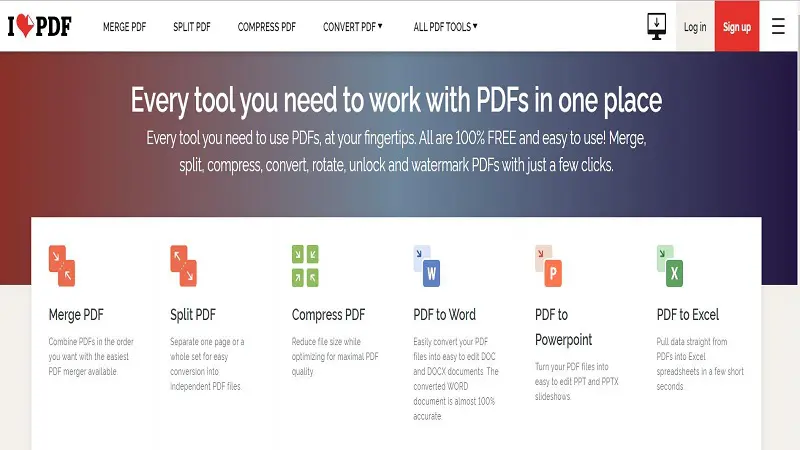 If you are one of those people who want simple solutions to your problems, then the iLovePDF tool is for you. It has the most simple layout that is very convenient to get used to. And that is why it's always been a top suggested platform for beginners. It will help you manage your files easily until you become an expert.
However, it provides the same advanced features as other PDF tools. So if you are a beginner, it would be a great choice to go with the iLovePDF.
---
5. Smallpdf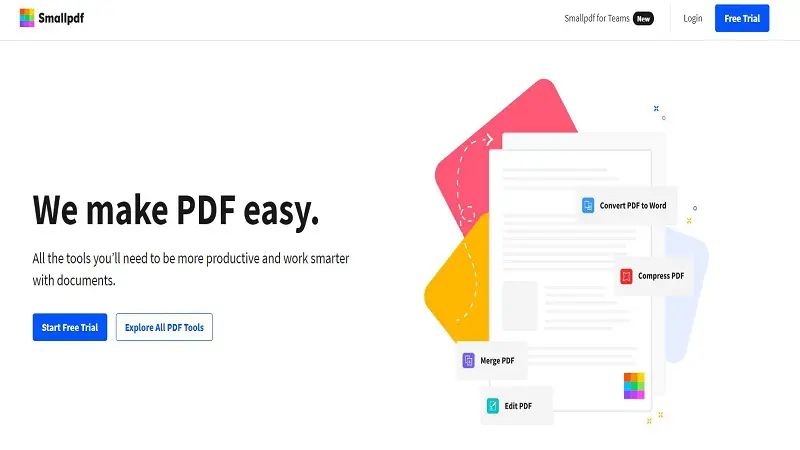 Smallpdf is almost like an open-source PDF editing tool. The free version of this app lets you get access to most features. Unless you have professional PDFs to manage related to your business, there is hardly a need to get their subscription.
The platform gives peace of mind with its convenient controls to manage PDFs. Additionally, it gives you multiple ways to upload your PDF and start editing it. You can either upload them from the drive, dropbox or just drag the file from your computer.
---
6. PDFArea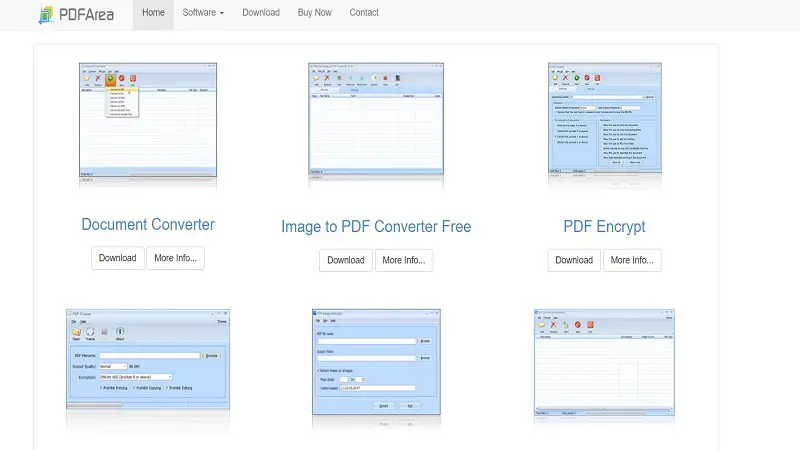 Last but not least, there is PDFArea on our list. It's a great solution to manage PDFs online. Because it's also a web-based solution, users can use it on any device. The good thing about this app is that it requires minimal effort to manage your PDFs. There is no need to install anything else on your computer.
PDFArea is famous because of its simplicity. You can find all the features right on the home page of this platform. And using its features is a piece of cake.
---
Final Words
Document management requires some advanced tools to provide you the best experience. Therefore, we recommend choosing the PDF editor that comes with online storage and an encrypted server.
Considering all the main factors, CocoDoc and Adobe Acrobat are the most suitable options for beginners and professionals, respectively. You can also do some more research on these platforms and try their free membership to know more about their features.