Social media is on the full cover, agreed. Every small detail is shared on social media, from daily tasks to main events that occur in one's life. Smartphones have managed to change the arena of our social media feeds, haven't they?
Weddings are one type of event; there are friends and families involved. One can be excited to share about their wedding on social media but have to be careful about what you share. The wedding is an intimate and private affair; the entire world doesn't have to know every single detail of your wedding.
Social media has revolutionized, not just our personal lives but businesses too. This is stated just to make it evident how dependent our generation is on it. It can be about your engagement, the plans for your wedding, your wedding dress, the venue,
pre-wedding shoots, post-wedding shoots, honeymoon shoots –can be anything about your wedding. You need to know where to draw the line while you update on social media.
In this article marketing experts from IT company JatApp analyze some goof ups that you can avoid on social media when you post photos related to your wedding.
---
Over-sharing engagement details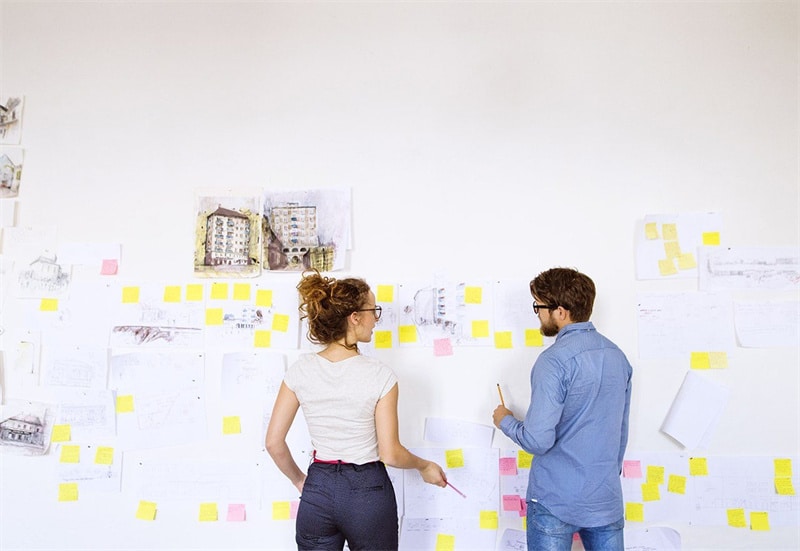 Okay, you got engaged. You have that shiny ring on your finger which can give a tough competition to the sun. The location where your fiancé proposed was an exotic one, on top of a hill or beside a lake or under northern lights.
You and your fiancé hired a professional photographer to record the engagement ceremony. When it comes to finding a wedding photographer it's also important to remember that true professionals set their own white balance so a bride's dress doesn't turn out green or orange. So make sure to check previous shootings before hiring someone responsible for your special day memories.
Now you are on cloud 9 and would like to share all these moments on social media. Stop! Stop right there, just when your brain screams saying share it on social media, ask your brain to relax and take a walk.
You may be one of the luckiest people to have such a scintillating experience, enjoy that moment. That moment will not come back again; share the happiness personally with your friends and family. Posting on social media about your ring, the location, and how lucky you are is one thing. But spending the same time and energy to talk and share about your experiences in person makes things better.
---
Constant updates about pre-wedding preparations
Preparing for a wedding is exhilarating, yet exhausting. Few things may not go exactly as you planned, your wedding planner may not answer your call on time or you are not satisfied with your wedding dress yet. If you are a planner yourself, bam! Then, you would be anxious every minute. Social media is like a punching bag where you can vent out your frustration.
Chances are high, you will end up posting every messed-up scenario about your wedding on social media. This would only drag sympathy and unnecessary attention from the world which you may not really need when you are preparing for your big day.
Even when things go well, do not update every single thing on social media. Be it your wedding dress or your fiancé's suit or the flowers that you have chosen for decoration or the venue. Do not share the photos of every tiny detail or thing. If the world already knows every detail of your wedding, there is no point in inviting them in person. This kills the surprise element too.
---
Continuously posting pre-wedding photos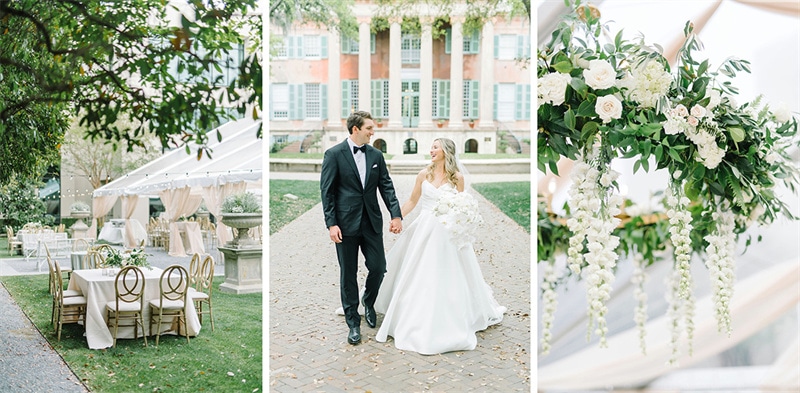 Pre-wedding photo shoots have become a very common event. The amount of attention and effort gone into pre-wedding shoots is directly proportional to the effort taken in the main wedding. There is a location chosen, the couple chooses different attire for each shot, click and then wrap. By default, this creates pressure to instantly share the photos on social media to show that you are following the trend.
Keep it minimal and simple by sharing one or two photos, rather than sharing multiple photos of the pre-wedding. Let the curiosity be built more about your wedding, do not cover it all with your pre-wedding photos. Even better is to update the pre-wedding photos after the wedding. Remember, the more you update about pre-wedding, the lesser attention you are likely to receive on the Wedding Day.
---
Limit the number of photos your guests can take
This is a little tricky; it may sound rude to tell the guests not to click photos and not to update on social media. But this is important to address as you do not want others to update you about your wedding much before you do.
The polite way is to ask your officiant to announce not to take photographs. Another way is to mention in the cards the instructions about photography. This is one photography tip most marriage celebrants have for the wedding couple.
If all your guests raise their phones it may even block the view for the actual photographers to click good photos. It will also block the view for others to see the ceremony. The flash while clicking photos can be distracting too during the ceremony. Not just the photos of the ceremony, group selfies by the guests can be very displeasing too.
---
Avoid being online on the wedding day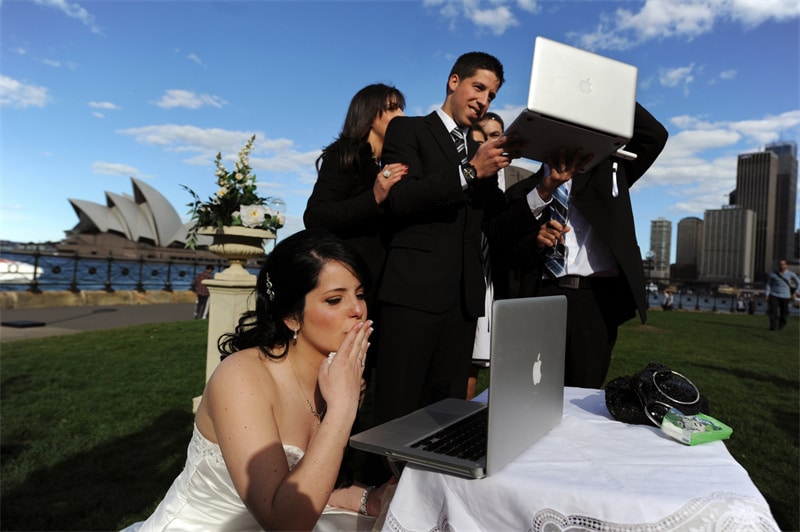 It is your big day, you have been dreaming of this day all your life. Would you like to live it as per your dreams or by being online on social media? The friends and family, who care for you dearly are already with you. Do not get overwhelmed by the idea of sharing everything that happens on your wedding day with the outer world.
Breathe and soak in the ceremony, there are photographers to click your photos. If you are feeling nervous that you are not able to capture personal or candid moments, you could probably ask one of your friends whom you trust, to take personal shots for you to relish them later.
Choose your celebrant wisely, especially the ones who support the photographers. There is a lot of information on the Internet that explains why it is important to have a cordial relationship between your celebrant and photographer.
Photographs are the memory that you would like to look at in the future and cherish so let it be as natural as it can be. Do not pressurize yourself to get the perfect Instagram shot. People have the habit of trying to perfect a shot that they saw at a celebrity's wedding.
This way, you would be wasting lots of time getting that perfect shot, instead of spending valuable time with your partner, family, and friends.