According to a recent study, the number of websites was estimated to be more than 1.86 billion in July 2021. The number of websites has considerably increased over the years. In fact, the number of websites was around 1 billion in 2014.
This means that the number of websites has doubled over the last few years. However, it is important to note that the number of cyberattacks has also increased over the years, so businesses must focus more on cybersecurity.
Unfortunately, there are several misconceptions when it comes to website security and safety. For instance, several business admins and owners assume that their websites will not get hacked because they are small-scale businesses, making them less attractive for hackers and cybercriminals.
The reality is that small-scale businesses are also a target for cybercriminals, and your website might be an attractive target for several reasons. Here are some of the common goals of hackers when they are hacking websites.
Exploiting website visitors PII
Stealing data or information stored on the business servers
Tricking crawlers and bots
Pure hooliganism
Abusing server resources
There is indeed no foolproof preventive measure or method that will keep your website free from hackers forever. However, several simple but effective ways will help you improve the security of your website and reduce its vulnerability.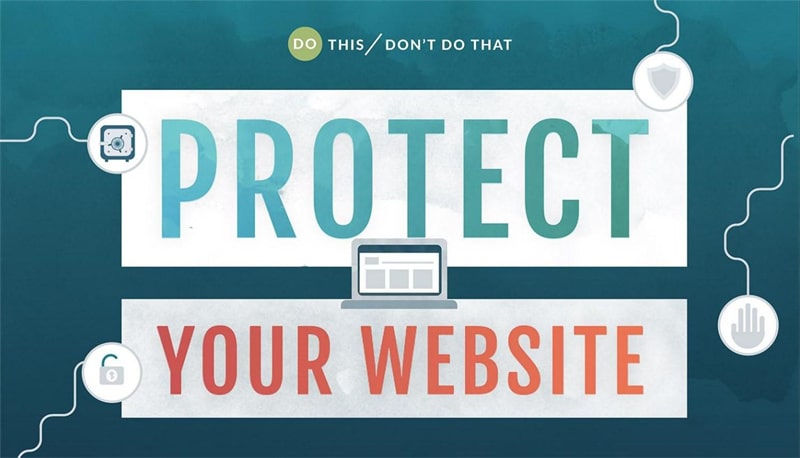 ---
Keep Your Software Up to Date
Did you know that the use of outdated software systems has compromised the safety of several websites? Cybercriminals and hackers are always on the lookout for websites with outdated software because they can easily exploit the vulnerabilities and attack such sites.
It is crucial to remember that updates are vital to ensure that your website is safe and secure. This means that website admins and owners will have to take all plugin and software updates seriously. In addition, latest updates will contain vulnerability repairs and security enhancements.
---
Enforce A Strong Password Policy
You should request all your website users and those managing your website to use strong and unique passwords. Enforcing a strong password policy is a smart move because it will make it hard for cybercriminals to hack your website.
You can easily improve the security of your website by asking all users to adopt the following measures when selecting a password.
Avoid the usage of the same character multiple times
Passwords should be either eight or more characters
Always use a combination of special symbols, numbers, and letters
---
Add HTTPS And an SSL Certificate
Most website owners and admins will understand they need a secure URL to keep their website safe and secure. If website visitors send their private details to you through your website, you will need HTTPS and not HTTP to ensure secure communication.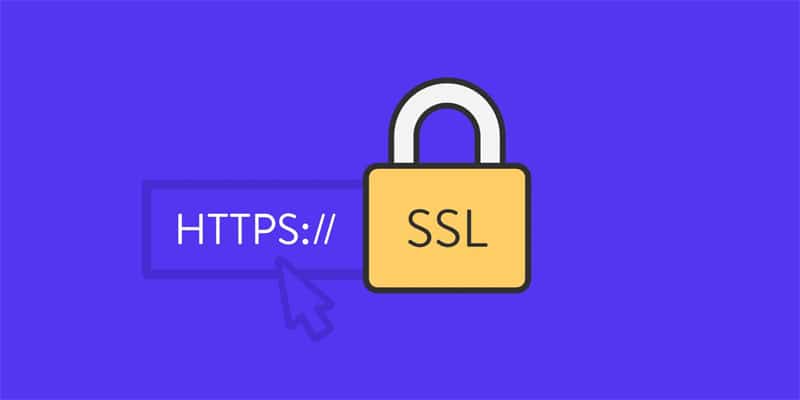 In other words, you will need to buy SSL certificate if you want to ensure a secure connection. also, there are cheap ssl certificate providers available in the market where you can buy ssl certificate with same kind of features.
This will ensure the confidentiality of the in-transit data by encrypting the same. Furthermore, if your website requests users to sign-up, register, or make transactions, then you will surely need to encrypt the connection with the help of an SSL certificate.
---
Use A Secure Host
Another important thing you should do while designing a website is to pick a reliable and secure host. You will need to research and examine different web hosts because it will help you easily find the right web host, which suits your requirements.
Several hosts offer advanced and innovative server security features, which will guarantee better protection to the uploaded website data. Here are a few things to consider when selecting a web host.
Do they keep up with security upgrades
Does it provide an SFTP or Secure File Transfer Protocol
Does the web host use a Rootkit Scanner
Does it provide file backup services
---
Backup Your Data
Businesses that have a good data backup solution will be able to keep their website secure. It is best to have multiple backup solutions, as each of them will come in handy after a severe security issue or incident.
You will find different backup solutions, which will help you recover lost data or files. That said, it is best to avoid storing data backups on the same server as your site to avoid the chance of data loss when there is a data breach or cyber-attack.
Keep the website back on a hard drive or computer and store the data off-site to protect the data from viruses, hacks, and hardware failures. Another excellent option is to back up your site in the cloud, which will make data storing simple and easy.
---
Web Application Firewall
Businesses that want to offer better protection to their website should consider applying for a web application firewall. This means that every bit of data, which passes through your website will be read to ensure that the site is protected against data breaches and other cyber-attacks.
Most of the web application firewalls available in the market are cloud-based. The cloud service will be a gateway for all types of incoming traffic, which will block hacking attempts. In addition to that, the cloud service will help filter out unwanted traffic to websites such as malicious bots and spammers.
---
Tighten Network Security
Analyzing network security is another important thing businesses of all sizes need to do regularly. Unfortunately, there are chances for employees using office computers to create unsafe pathways to your site. Therefore, it is integral to tighten your network security.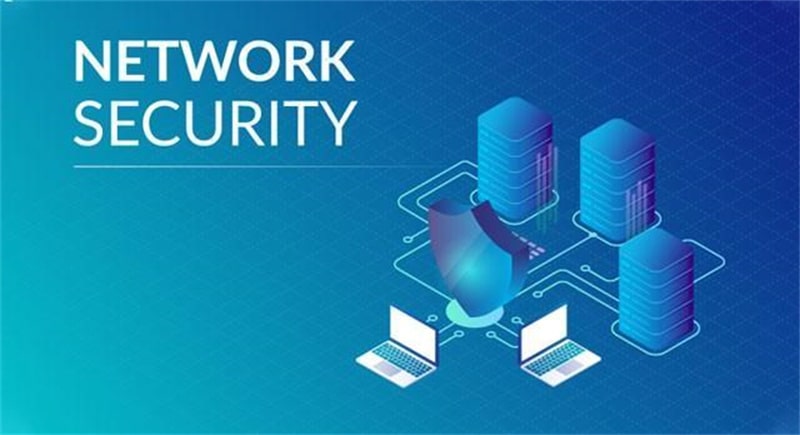 Here are a few measures you can take to tighten network security.
Ensure that the system will notify users to change their password every three months
Make sure that all devices, which are plugged into the network get scanned for malware when they are attached each time
Expire computer logins after a short inactivity period
---
Final Thoughts
Website security is an important area where businesses must focus on growing their business and avoiding losing customers. We have compiled a list of website security measures in this article to help you secure your website against data breaches and cyberattacks.