When you think of Netflix, you immediately think of a vast variety of TV shows and movies, HD quality content, and zero buffering on your Mac and other devices. However, the most interesting thing about this streaming platform is that while it offers its service in 190+ countries, its content library differs from region to region.
This means that the Netflix library of the US differs from the Canadian, Australian, Indian, and Korean Netflix libraries. So, the content available on US Netflix cannot be accessed in Australia without bypassing geo-restrictions.
If you're tired of binging on your Netflix library, then it's time you learn how to access other Netflix libraries from your country. While it may seem like a shady thing to do, it's perfectly legal, safe and not difficult at all.
So, wondering how to change the Netflix region? Let's find out.
---
4 Ways to Access Netflix Libraries of Various Regions on Mac
One needs to conceal their IP address to access the geo-restricted content libraries of Netflix. It's quite easy to do this. Check out the four significant ways to access Netflix libraries on your Mac from all across the world:
1. Virtual Private Network (VPN):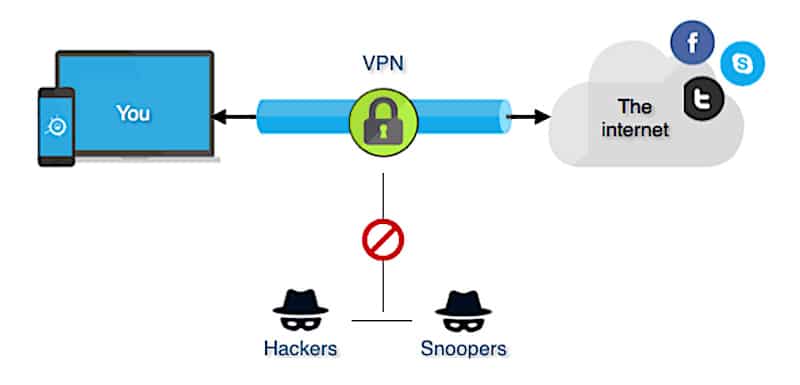 A VPN is the most effective option to bypass geo-restrictions and access Netflix libraries from across the world on macOS.
A VPN masks your actual IP address and connects you to the IP of the country you want to access the Netflix content of. This means that if you connect to a US server on a VPN, you'd be able to access the American library of Netflix from outside the country.
Premium VPNs offer a dedicated app for Mac. This makes it quite easy for users to enjoy a VPN-enabled connection for streaming Netflix on Mac. Furthermore, VPNs eliminate ISP throttling and offer super-fast speeds to users. This makes it easy for users to enjoy bufferless streaming in HD quality.
Along with all that, VPNs are also known to encrypt your entire connection so no one, not even your internet service provider (ISP), can snoop on online activities.
However, we'd suggest you subscribe to a trusted VPN service for Mac to change your Netflix region. VPNs may be reliable, but the wrong ones do more damage than good. Here are the top 3 VPNs we suggest you get for streaming Netflix:
ExpressVPN
Surfshark
NordVPN
2. The Onion Router (TOR) Browser:
Tor is also an effective option to bypass geo-restrictions and access multiple Netflix regions easily. Tor is a free anonymity network that encrypts users' online traffic through various relays to make them completely anonymous. It works like any other browser such as Safari and Chrome on your Mac.
However, there is a problem with The Onion Router. The relays of a Tor browser are not completely reliable as your ISP can shut down the relay if detected, unlike a VPN that offers a completely secure connection to users.
3. Smart DNS:

Using a Smart DNS service, you can hide the DNS address that's been assigned to you by your internet service provider. Just like your IP, your DNS address also reveals your geographical location.
While this may seem quite easy, there are more cons than pros of using a Smart DNS service for unblocking geo-restricted websites. Smart DNS services do not encrypt your online activities, mask your actual IP address, or unlock your desired Netflix library every time you try.
4. Proxy servers:
A proxy server is more like a middleman between your connection and the Netflix library you're trying to access. For example, if you reside in the United States and want to access the Canadian Netflix library, you can connect to a proxy server in Canada.
This way, you can access multiple Netflix content libraries easily. Proxy servers also use your device's local cache to make accessing Netflix faster for you.
But, the drawback of using a proxy server is that it doesn't offer the security that a VPN offers. Furthermore, some proxy servers have bandwidth limitations and do not offer fast speeds on your connection.
---
Which is the most convenient option to access Netflix libraries on Mac?
All the methods we mentioned above to access multiple Netflix libraries have their own advantages and disadvantages. However, VPNs and Smart DNS services are much more convenient options out there to change your Netflix region.
While a Tor browser can successfully unblock Netflix libraries of different regions for you, its relays can be blocked by your ISP or government easily – thus blocking access.
---
Conclusion
Geo-restrictions are quite common worldwide, especially on streaming platforms like Netflix, due to content licensing restrictions and agreements. However, you can always access any content available worldwide using the most effective methods to bypass Netflix's geo-restrictions.
You can also use these hacks to access other geo-restricted streaming services globally, like Hulu, BBC iPlayer, Channel4, and more.