Are you struggling to fill up your hotel rooms or restaurant tables? Are you tired of seeing empty seats and vacant suites? It's time to revamp your approach and take your hospitality business to the next level!
In this post, we'll share seven expert tips that will help you innovate and grow your business. From social media strategies to personalized experiences, these proven techniques will attract more reservations and boost customer satisfaction. So let's dive in and discover how you can create a thriving hospitality business!
---
1. Develop an Engaging Digital Presence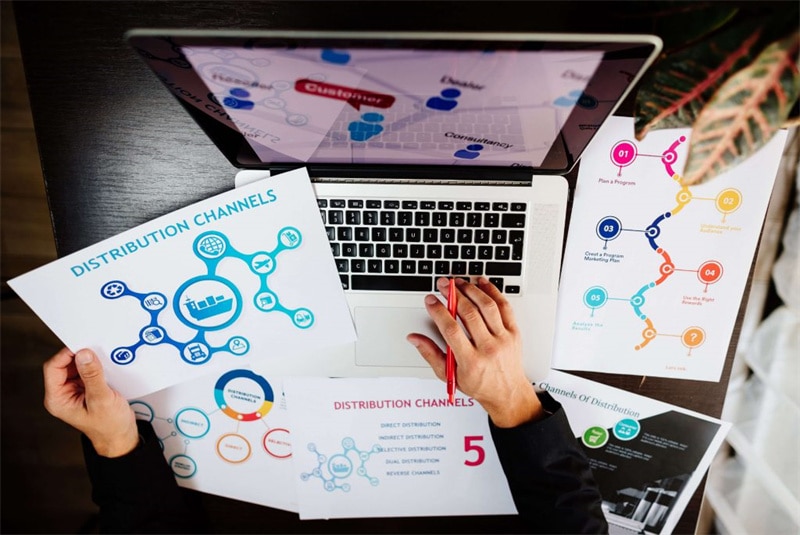 As a hospitality business, it's important to have an engaging digital presence that allows potential customers to learn about your brand and what you have to offer.
Make sure your website is up-to-date and informative. Your website should be the central hub of your digital presence, and it should be easy for potential customers to find information about your business, products, and services.
Use social media to reach out to potential customers and create a connection with them. Social media is a great way to connect with potential customers and create a relationship with them. Be sure to post regularly and interact with your followers.
Utilize email marketing to stay in touch with potential customers and keep them updated on what's going on with your business. Email marketing can be a great way to nurture leads and convert them into customers down the line.
---
2. Offer Unique Experiences
Innovation is key to driving growth in any business, but it is especially important in the hospitality industry where the competition is fierce. Offering unique experiences is one way to set your business apart from the rest and attract more customers.
There are many ways to create unique experiences for your guests. One way is to focus on creating personalized service. This could involve something as simple as remembering your guests' names and preferences or going above and beyond to make them feel special. Another way to create unique experiences is through your facilities and amenities. If you have a unique selling point, such as a great location or views, make sure this is reflected in your pricing and marketing.
Think about the overall experience you want your guests to have at your property. Every touch point should be considered, from the moment they book their reservation until the time they check out. By offering a truly memorable experience, you'll not only encourage guests to come back, but you'll also encourage them to spread the word about your business.
---
3. Leverage Social Media Platforms
As a hospitality business, you know that first impressions are everything. That's why it's important to make sure your social media platforms are putting their best foot forward.
Your content should be relevant to your target audience. Make sure you research what kinds of content they're looking for and share accordingly.
Images are worth a thousand words, so make sure the ones you're using on social media are high quality and convey the message you want to send.
Your social media platforms should be an extension of your brand. Make sure your branding is consistent across all channels for a cohesive look.
---
4. Use Automation for Simplifying Reservation Processes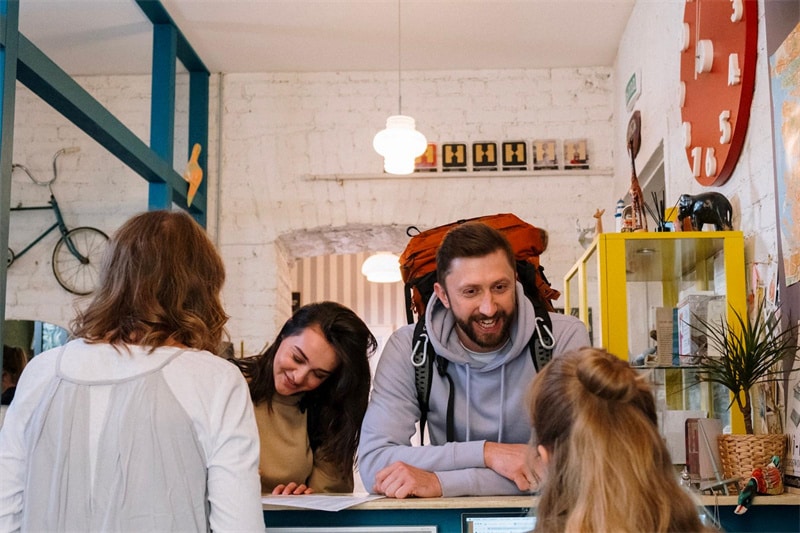 If you're like most hospitality businesses, you rely on a manual reservation system – which can be time-consuming and inefficient. Automating your reservation process can help simplify your operations, free up staff time, and improve your bottom line.
A good reservation system will allow you to input all of your reservations into one central database. This can help reduce errors, double bookings, and other problems that can occur when trying to manage multiple reservation lists manually.
Automating your reservations can save you a significant amount of time each day. Instead of having to manually check availability, enter data into separate systems, and follow up with customers or clients, you can automate many of these tasks – freeing up staff time for other tasks.
An automated reservation system can help increase the efficiency of your operations by streamlining the booking process. By automating key tasks such as availability checks, customer communication, and payments, you can reduce the overall time it takes to complete a reservation – making your business more efficient and successful.
In addition to increasing efficiency, automating your reservations can also improve customer service. Provide customers with instant confirmation of their bookings, automatic reminders about upcoming reservations, and easy online access to their account information.
---
5. Introduce Online Booking Tools
Assuming you already have a website for your business, adding online booking should be relatively straightforward. You'll first need to choose a booking platform and then integrate it with your website. Once that's done, you can start promoting your online booking capabilities to your customers.
Once your online booking system is up and running, start promoting it to your customers! Make sure they know they can now book appointments or reservations directly on your website. You can promote online booking on your website itself, on social media, or even through traditional marketing channels like print ads or TV commercials.
---
6. Offer Discounts
If you're looking to increase reservations in your hospitality business, one great way to do so is by offering discounts. This can be a great way to attract new customers, as well as loyalty among existing ones.
There are a few things to keep in mind when crafting your discount. A deep discount may seem like a no-brainer, but if it's for a holiday weekend or high season when demand is already high, it may not be enough to entice people to book with you. On the other hand, a smaller discount or even a freebie can be more effective in getting people to take the plunge.
---
7. Start using hotel property management systems
Hotel property management systems (PMS) are essential for any hospitality business that wants to grow and innovate. Well-developed hotel property management systems can help you manage your guests, staff, and properties more effectively and efficiently. There are many different types of hotel PMS on the market, so it's important to choose one that fits your specific needs. Once you have a PMS in place, you can start using it to streamline your operations and improve your bottom line.
Implementing these expert tips can greatly contribute to the innovation and growth of your hospitality business. Developing an engaging digital presence through a well-designed website, social media strategies, and effective email marketing allows you to connect with potential customers and provide them with the necessary information about your business. Offering unique experiences tailored to your guests' preferences and focusing on personalized service sets your business apart from competitors and enhances customer satisfaction.
Leveraging social media platforms and using automation for reservation processes simplifies operations, improves efficiency, and enhances customer service. Introducing online booking tools on your website enables convenient and direct reservations for customers. Offering discounts can attract new customers and foster loyalty among existing ones.
Lastly, adopting a hotel property management system optimizes the management of guests, staff, and properties, leading to increased effectiveness and efficiency. By implementing these strategies, you can create a thriving hospitality business that attracts more reservations, improves customer satisfaction, and drives overall growth.