BitTorrent, more commonly known as Torrent, is a system that allows you to access and explore the internet without any limitations. It allows you to enjoy all sorts of content at zero cost. Also, many use this decentralized network to download a wide range of media, applications, and all kinds of data.
Torrents are files that hold information related to the downloaded data. For example, if it is a movie you wish to download, the torrent file will contain the necessary information to get you the film.
Hence, I have brought you a step-by-step guide on installing torrents on your PC.
---
Step-by-Step Guide to Install Torrents On Your PC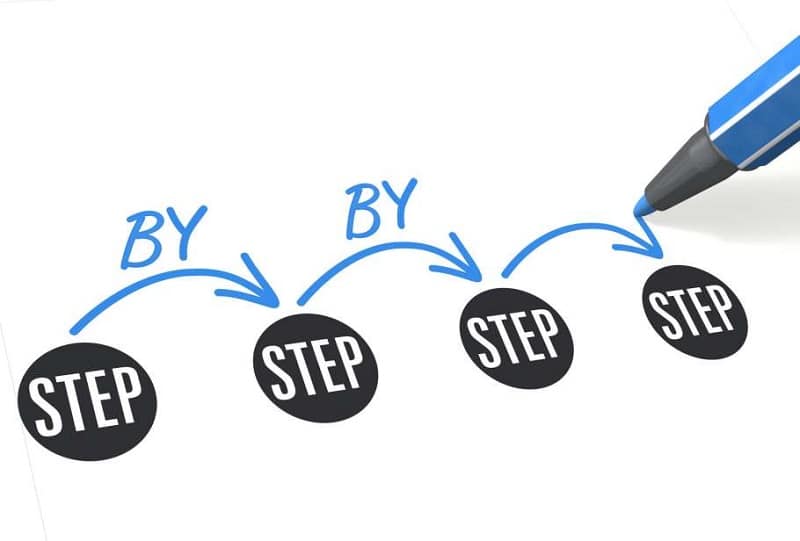 Step 1: Installing a Reliable Torrent Software
There are many available options when it comes to looking for torrent software. While the oldest, credible source is BitTorrent, two other trustable applications are uTorrent (easy to use and mobile-friendly) and Webtorrent (comparatively light-weighted).
One problem you might face while browsing is the non-accessibility of websites to download from. Many torrents and their software don't work due to their vast nature. Hence, there may arise some problems in the process.
If, at any stage of downloading, torrent software or its files are lagging, not starting, or blocked, here are a few things to remember to check:
Make sure your Firewall or antivirus has permitted the source
Ensure that your network/location allows torrenting
In case of unavailable websites, use a VPN to get through it
Step 2: Getting the Torrent File
Once you have installed your program, get the torrent file by surfing the internet.
There are specific websites and their alternatives to torrent files, but many popular ones are unavailable in several countries. However, you can overcome this by installing an excellent VPN to keep your computer safe.
Two widely available torrent sites are:
You can also check this guide to find torrent sites that are still working.
Step 3: Downloading File Using Torrent Software
After you have your software, VPN, and file ready, open your torrent application and choose the "Add Torrent" option. You can also use the inbuilt search engine as well.
Next, in the "Add New Torrent" dialogue box, choose the download location of your file and type in the name you want to save it as well.
Often, torrents contain more than one file, which at times are unnecessary. So, in the "Torrent Contents" section, make sure only to select the files you want to keep.
If you want to assign a download speed or add/remove torrent trackers, you can click the "Advanced" option in the dialogue box.
Finally, click "OK" and start the torrent download when you are done.
---
How to Open a Torrent File?
Torrents come in various file formats due to the vast number of file types. Most of them are easy to understand, but some extensions have different ways of opening them. Here are a few torrent file formats and how to open them.
If you see a zip on a folder in the icon of your torrent file, it means that you would need to download WinZip. It is an application that will allow you to see the zipped extension. Once installed, you right-click and choose the WinZip option in the 'Open With' section.
When you see a .EXE file, you need to run the installer by double-clicking on the 'Setup.EXE.'
Video files are usually in MP4/FLV/MOV format. So, your PC usually does the job required to run them. However, sometimes, their file type is slightly different from the usual.
In those cases, you need to follow the procedure of choosing "Open With" and then selecting VLC Media Player as it manages to play almost any type of video file format.
As the EXE file format, ISO file formats are usually games or applications and just need a double click on the file to run its installation.
---
Are Torrents Legal?
Piracy and torrenting are often associated together due to the nature of distributing copyrighted material, including many movies, games, music, and software.
However, torrents also have many other legalized uses. The most important one is decreasing the load on centralized servers by dispensing the hosting burden among users.
Therefore, torrenting is not illegal. Yet, downloading copyrighted material through torrenting is.
---
Are Torrents Safe for PCs?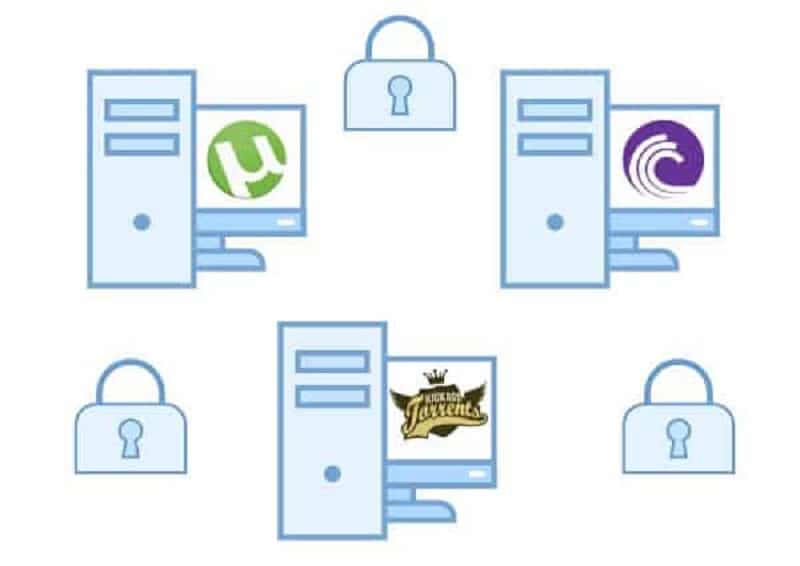 Since the whole torrenting process is a mix of getting information and data from all over the internet, from both trustable and skeptical sources, you can assume that the safety of this legal process can get risky. Some of the dangers of torrents are:
Malware risks
Data safety
Vulnerability
Legal troubles
Torrents are primarily safe. Originally, they were a network of deconcentrated information that is free to use.
Nonetheless, your torrenting experience can become secure if you remember to use a VPN to alter your location. Additionally, you can use it to keep your private information safe.
Another way is to make sure your client has encryption turned on and forced so that you do not connect to unencrypted peers.
---
How Do I Look for Safe Torrents?
It may not be easy to decide whether a torrent is safe or not. Therefore, here are a few things to remember when looking for torrents.
First and foremost is to remember to use a VPN. This will not only hide your location for private internet browsing but will also lessen the risk of your IP address leaking.
Always try to read the comments. If the torrent is fake or contains a virus, chances are someone might have already reported the case.
While it is easy to access torrents from anywhere, it is advised that you try and download only from well-known websites.
When looking for a torrent website, make sure you look for a safe HTTPS connection.
---
Final Thoughts
Torrenting is one of the best ways to download an abundance of files from the Internet. Once you have installed the torrents, you can go ahead with making use of them!