The availability of options available for managing hybrid workplaces in recent times is spurring competition among business organizations. With the variety of alternatives, gaining customers' attention and trust has become as important as the goods and services offered. The best way to manage a workplace is by offering best options for the staff and visitors using the workplace.
Lobbytrack is a system that not only keeps your business enterprise on par in terms of security but also gives you the edge in terms of efficiency, aesthetics, professionalism, and more.
Lobbytrack is an electronic visitor sign-in system that enables you to check watchlists, track visitors, notify hosts, book visits, and keep your visitor management smooth and efficient with a single piece of visitor management software. With Lobbytrack, you can bid good riddance to tedious sign-in sheets and countless visitor logbooks. For safe reopening after lockdown, this service is quite useful.
---
Features of Lobbytrack
Lobbytrack is a system that includes its own website and apps for adequate service delivery. Lobbytrack has essential features and add-ons to not only boost your customers' satisfaction but also give you valuable data and data analysis tools to make wise business decisions.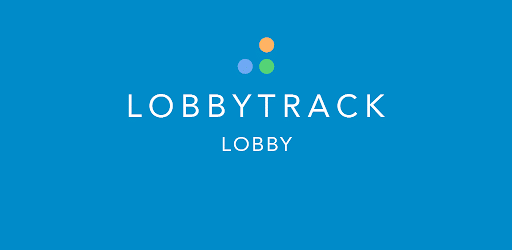 The basic functions of Lobbytrack include the registration and management of visitors, employee attendance capture, and shared desk and conference room booking. Lobbytrack offers a free starter plan that businesses, especially small ones, can use forever.
Via the Lobbytrack web-based online system, Lobbytrack Lobby App, or Lobbytrack Employee App, employees can pre-register their visitors online before they arrive. In the process of registering visitors and customers, you can present them with a form made up of a set of simple yes-or-no health, safety, and compliance questions.
Pre-defined acceptable responses can be set to allow only those who meet the screening criteria to proceed to the sign-in page. Lobby staff are also alerted when a visitor fails to meet admission requirements through the electronic visitor management system.
In addition to registering visitors and clients beforehand, you can also register them on arrival. The Lobbytrack visitor registration software can also auto-populate visitor records. This happens if a visitor has visited your enterprise in the past.
The Lobbytrack Lobby App can be used to capture photos that can be printed on compatible WiFi printers and used for visitor badges. Lobbytrack is compatible with web-based screening systems. Therefore, you can check visitors against federal watchlists, criminal databases, and other lists of concern.
In addition, you can maintain an internal list of blocked visitors and send instant alerts to security guards' phones running the Lobbytrack Guard App.
Businesses can use the Lobbytrack system to require visitors to accept agreements and NDAs before signing in. Lobbytrack allows you to customize the form by including visitor and meeting information. To make sign-in faster, you can scan clients' and visitors' driver's licenses via the Lobbytrack Lobby App, which will then accurately populate the registration form.
---
Conclusion
The above features mentioned are the basic features that the Lobbytrack system offers. Even the basic features mentioned have various intricacies that are very useful to small businesses and big enterprises.
The Lobbytrack system is compatible with third-party systems and gadgets. It also has cloud-based functions that enable you to backup data and give that additional layer of reliability. Lobbytrack is available in more than 20 languages.