A high-converting website is designed to motivate individuals to follow a course of action. It leads visitors from one step to another, either by interface or content. Such a website is utilized to replace conventional methods of boosting revenue generation.
With the basic idea of the essential elements, you can use them to capture and drive your visitors to your website. Hence, you'll be able to generate greater traffic and revenue for your business. In addition, you should find a reliable partner when it comes to domain hosting and registry sites to boost your visibility in the market.
In this comprehensive post, you'll find numerous helpful tips on how to build a high-converting website.
---
1. Use Effective Headlines
Your headline determines if people will read your post on your website or not. If you take an inappropriate approach, no one will be willing to read your content. This starts by using an effective headline for your posts. Nevertheless, a headline can break or make your landing page.
Never underestimate the power and effect of a good headline to maximize your conversion rate significantly. To come up with a compelling headline, consider variables such as the use of statistics, numbers, tone, and length.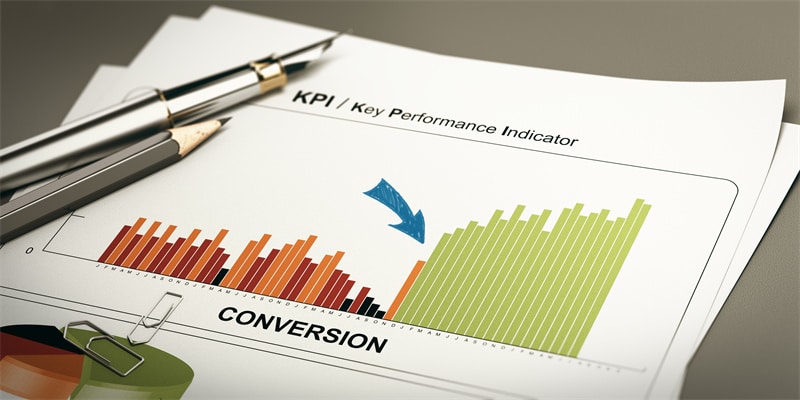 ---
2. Identify Your Target Audience
To build a high-converting website, you must identify your target audience so you can provide suitable content for them. For instance, you should determine whether consumers or businesses are your target audience. Significantly, identifying your target audience is the first step in developing data that will appeal to them.
For example, if you want to reach teenagers, you need to provide material that's tailored to their specific interests. On the other hand, you must also factor in whether most of your target audiences spend significant time online.
If the majority of your target audience is active on social media platforms, make sure to include the handles of your social media platforms on your website's sidebar. This will allow visitors to follow you even after leaving your site.
---
3. Create An Email List
Apart from your online stores and website, your email list is also a critical business asset. Furthermore, it allows you to connect with your customers through their inboxes. Similarly, among all sales channels, email stands out as the most efficient.
Even if your website is doing well, creating an email list is still essential. You can use it to send newsletters to your customers. Another way to utilize it is by feeding unique new content to your customers. This includes case studies, helpful tips, previous blog content, and a weekly newsletter.
With an email list, you can easily convince your customers that you understand their problems better. It's also an effective way of showing your expertise and building trust. Hence, building customer loyalty through email marketing can propel your company forward.
---
4. Ensure Your Website Is Mobile-Friendly
In the past, you could make a website for your mobile and another for your desktop. These were two different websites. Today, with the use of responsive design, it's possible to create a single website that works across all devices. In addition, it also helps display the website properly regardless of the viewer's screen resolution.
Meanwhile, smartphone web browsing has significantly improved over the past years. This makes it easier for customers to purchase items from the comfort of their homes. Remember that 65% of web browsing and online shopping is done using mobile devices.
Hence, it's essential for your business to incorporate a web presence on both tablets and smartphones. However, if you want to have a higher rate of conversion, you should also offer some customizations for each device.
Meanwhile, if you want to build trust with your clients, you must ensure that your website displays appropriately on all devices. Fortunately, Google has minimized the kind of traffic they send on the website, especially those that aren't mobile-friendly.
---
5. Provide A More Personalized Approach
You can customize your website to meet the needs of many customers. On the other hand, a generic website can confuse your customers, especially if they don't know where to start or what they want. Some customers have no idea what path they should follow. You're likely to experience this scenario when handling top-of-funnel leads.
To avoid this, you must get them back on track by making them focus. You can quickly achieve this by observing their browsing behaviors and offering them important content that meets their interests and needs. Doing so can enhance engagement and prevent you from losing massive opportunities.
Alternatively, you can also use the adaptive web solution by installing a plugin to help address your customers' needs without hassle. This offers your customers a more personalized recommendation when they explore your website. In turn, it also enables you to learn more about them.
---
6. Incorporate Live Chats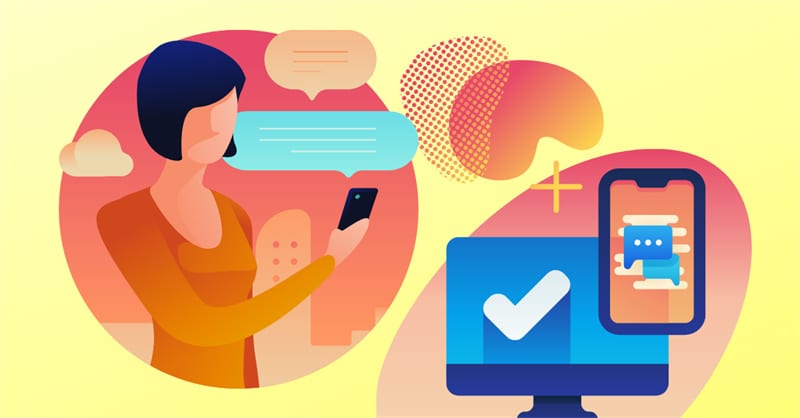 Nowadays, live chat is becoming increasingly used as a means to boost engagement on websites. Hence, it would help if you considered incorporating it into your website to optimize its conversion. Meanwhile, you have two options if you want to add this feature.
The first option is to automate this process by using bots to be in charge of answering queries from your clients. Another alternative is to bring on a new team member to handle messages and inquiries.
In most cases, customers are usually curious, and they might want to inquire about some specific items via live chats and expect you to respond. If you answer their questions right away, they might consider your business.
Nevertheless, being there for your customer will always be a plus on your side because it improves your conversion rate. Thus, if you want to build a high-converting website, you must prioritize live chats.
---
Takeaway
Capturing your potential customer's attention and bringing them to your website is a huge accomplishment. However, you must focus on the tips mentioned in this guide to learn more about your target market.
Doing so will undoubtedly convert your website visits into massive sales. As a result, this will help boost the credibility of your website.