The contemporary world revolves around sales, and more and more buyers prefer to order required goods and services via the internet. It has been estimated that the volume of online sales reached almost $3bn, and the analysts predict it will be steadily growing for the next decade.
That means the idea to build a marketplace is timely and promising since you enter a mushrooming market. But you intend to take a noticeable place in online shopping, there are two factors which define how fast and effortlessly you'll achieve your goals.
The first is a fresh idea that describes which  value your service can deliver to the customers and how. And the second one is a perfect embodiment of this idea in practice. If you want to delve deeper on the issue on how to build a marketplace, the tips prepared by practical experts are a guiding star in the world of sales through apps.
---
How a marketplace expands your opportunities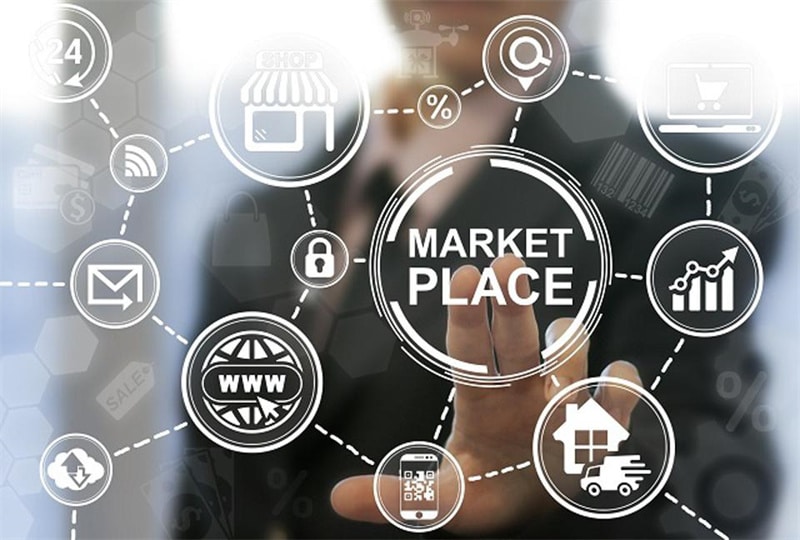 It's enough to remember the success stories of Amazon, Airbnb, AliExpress in order to discover the thought of what a golden mine can be hidden in the undertaking to build a marketplace. But before starting your business in retail, explore the market and make sure you're able to offer customers something unique.
Determine whether you want to focus on the specific goods or services for local customers, or maybe you're ambitious enough to build a marketplace working nationwide, or even, worldwide.
Define what you're going to merchandise:
Goods,
Services,
Goods & services.
When you've sorted out the subject of your retail activity, select the type of the audience you'll be dealing with.
Peer to peer sales presume that your product will connect customers who want to sell something with customers who want to buy something. To illustrate this type of marketplace, it's enough to name Etsy. This marketplace links handmade lovers with masters who manufacture and sell this sort of goods. It can be described as a hybrid marketplace since Etsy offers not only goods, but services: you can order a personalized souvenir, portrait of your pet or an original tea set.
Business to customers modelis focused on connection of users with companies which present various goods or services. This is the most widespread type of marketplace with the plethora of samples: AliExpress is the most famous.
Business to business modelis actual when you're planning to build the bridge between various enterprises. For example, Fair where the souvenir manufacturers can get in touch with the wholesale retailers.
To build a marketplace, when you've decided what and for whom your platform will offer, get over to clearing up its monetization scheme.
---
Payment methods to integrate in the marketplace
Targeting to build a marketplace, you're interested in organizing a profitable project. And what are the methods to charge for your services?
By purchasing a certain plan, the seller can use the opportunities the platform offers during a definite period of time. The same thing fits for buyers: they can subscribe for specific plans to get a free delivery or special marketing prices for certain timeframes.
Transactional fee. You charge for every purchase happening on the platform. It can be a fixed sum or an agreed percentage in dependency on the price.
Accommodation fee.The seller has to pay for every listing he posted on the platform as well as renewal of it.
If a company or a private seller hopes to promote his goods and services, he pays for advanced tools for promotion: advertisement and participation in specific marketing activities: auctions, fairs, testing and so on.
---
What is the specifics of idea to build a marketplace
Since you have to combine functionality for various types of users, you should meticulously think over the features that can be helpful for them. For example, the buyer will be grateful to see smart search and detailed filters in order to find exactly what they want.
The seller will appreciate the diversity of tools for easy arrangement and promotion of goods as well as statistics and analytics to track business effectiveness. So, to build a marketplace loved by both categories of users, you have to find out their needs and give them what they're seeking.
Keeping in mind the complexity of the project, you can feel the task to build a marketplace as too time and money consuming. But there's a secret way to solve the task with less expenses. Are you intrigued?
---
How to check the profitability of your idea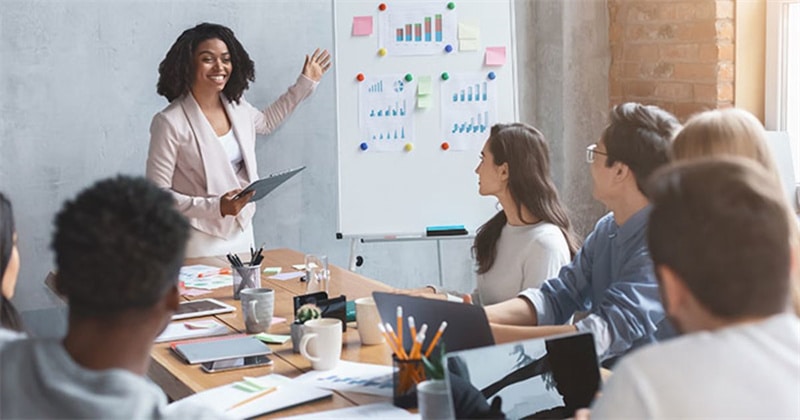 If you feel embarrassed by the quantity of features to be implemented and the endless timeline it can require, narrow your ambitions at the first stage. Since there's no reliable way to be sure you can build a marketplace that is in demand from the first attempt, it makes sense to test your hypothesis and only after that to take a decision to increase investment. Moreover, you can demonstrate the profitability of your business and attract third-party investors, if you want.
So, to build a marketplace for a reasonable price and within three-five months, select its core features and create an MVP. Just give customers to find and pay for items they need. As for ranking by reviews, live chat support and any other advanced features, you can add them when you're sure your business is on the right way.
---
Which IT team fits for cooperation if you're targeting to build a marketplace
Impressive professional erudition and proven experience in the field are the obligatory conditions for success. If you count on receiving the product with high Net Promoter Score and other promising metrics, don't try to cut costs on cooperation with a professional team. All-around approach to the task empowers IT experts to build a marketplace that deserves excellent marks from customers, and your business gains all chances to take off.
For example, at Purrweb the team consists of 5-6 T-shaped specialists whose skills are honed for specific tasks. UI and UX designers provide up-to-date looking interface and absolutely intuitive and effortless navigation. Developers are responsible to build a marketplace which works fast, and thanks to React Native they are able to perform solutions for various platforms simultaneously, saving your time and money by this way. Quality assurance engineers check the product to have no errors and drawbacks.
And the product manager is talented to organize communication between all members of the development process to avoid any allusion and misconceptions. Such an approach empowers you to get a fully working product in short terms and for an adequate price. Do you feel it's the right time to make the first step towards your plans?