The growth of the Internet of Things has led to the emergence of various startups. Most of their products are interconnected for easier control of devices in your comfort.
The Internet of Things consists of interrelated computing or digital devices, animals, and people provided with unique identifiers. This enhances the ability to transfer data over a network without the need for human-to-human or human-to-computer interaction.
IoT makes operations more efficient, enhances customer service, improves decision-making, and increases business value success. IoT makes use of (A.I.) artificial intelligence and machine learning to enhance dynamic processes. Thereby, people gain better control of their lives at home and work.
---
Applications Of Internet Of Things
Companies use IoT to automate processes, reduce labor costs, and promote customer transaction transparency. Additionally, companies are working towards the best online collaboration through project management software like Wrike.


IoT also plays a huge role in enhancing employee productivity, business model integration, easy making of business decisions, and revenue generation. IoT is used in different industrial sectors such as manufacturing, transportation, utility, agriculture, infrastructure, healthcare, finances, retail, and home automation. This leads to enhanced communication, easy access to information, easy transfer of data packets, and automated tasks.
The Internet of Things has led to the growth of certain startups over time:
---
1. Drop Cam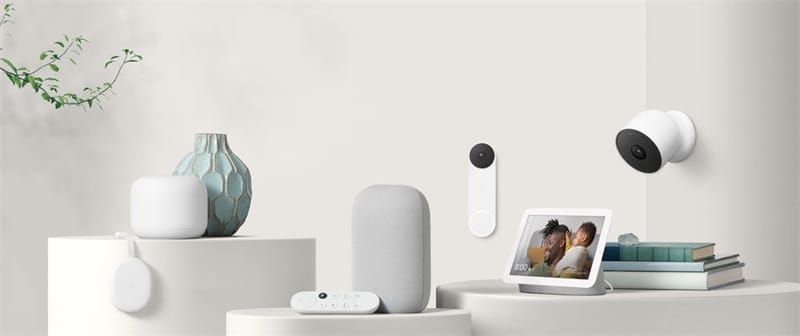 DropCam was an American company that was well known for its Wi-Fi video streaming camera. Its top products; Dropcam and Dropcam Pro allow people to view live video feeds through the cloud-based service. However, in 2014, Google Nest Lab bought Dropcam for $555.
The Dropcam is a cloud-based Wi-Fi video monitoring service that makes it easy to stay connected to people, pets, and places. Therefore, you get regular activity alerts on your smartphone, tablet, or computer.
Additionally, the Dropcam device provides optional encrypted digital video recording through the cloud that makes it easier to save videos on a rolling basis.
---
2. JawBone
JawBone is another Internet of Things startup to watch. It is an American privately owned company that produces wearable technology. One of the products is Up which consists of a rubber-coated wristband that requires the use of an iPhone or Android app. It makes it easier for people to track their sleep, eating habits, and daily activities.
It also features a vibration motor that can act as an alarm to wake users and social networking software that adds motivation. Later on UP24, Upmove, UP for groups, UP2, UP3, and UP4 were developed to boost healthy living.
---
3. Nest
Just like Drop cam, Nest is also part of the Google Store. The Google Nest consists of common smart home devices. It has various products such as the Nest thermostat that optimizes the heating and cooling of homes and businesses to conserve energy.
Through machine learning, the device notes the kind of temperature people prefer and adjusts to it. There is also Nest Protect that warns of an alarm sounding briefly before it does. It also helps to shut off the furnace in case of a fire or carbon monoxide.
---
4. LIFX
LIFX offers LED light bulbs that can be operated in the comfort of your home through your smartphone or smartwatch. Therefore, you can customize the lighting as you wish.
It was initially founded by Lifi Labs. The products include LIFX A19, LIFX BR30, LIFX GU10, LIFX Downlight, LIFX +, LIFX Mini, LIFX Z Light Strip, LIFX Beam, LIFX Tile, and LIFX app. With LIFX bulbs you can control it from the comfort of your smartphone.
---
5. BEEP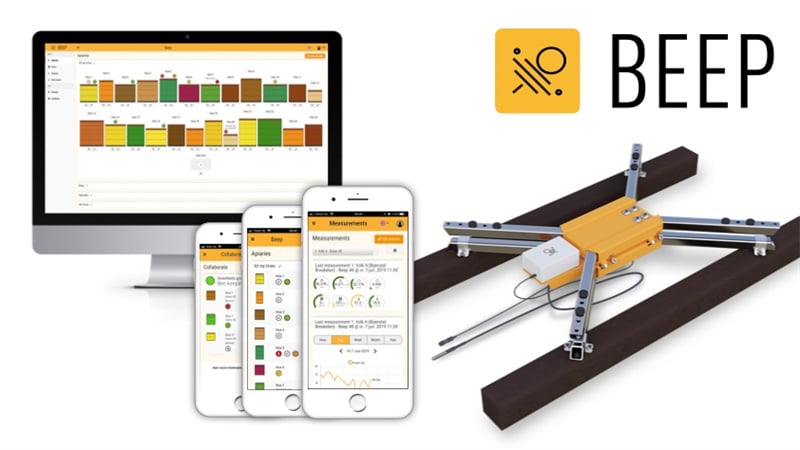 BEEP is another Internet of Things startup to watch. It entails a tiny WiFi computer that makes audio speakers smart. Therefore, you can control your speakers from the comfort of your smartphone.
You can sync speakers throughout your house and control them via voice commands and mobile apps. Therefore, you can customize the volume and intensity of the speakers without too much hustle from whatever room in the house you are in.
---
6. Sensoria Artificial Intelligence Sportswear
The Sensoria Artificial Intelligence Sportwear apparel is powered by a real-time personal trainer. There is the right app for you whether you are walking, jogging, or running. It makes your exercises easier and injury recovery easier.
Additionally, it offers a range of smart gears to monitor your heart rate, and smart socks to detect cadence and other forces. The Sensoria Core platforms tech can IoT enable any smart garments and footwear. This offers the best online collaboration for your fitness.
---
7. PubNub
PubNub is a cloud-hosted messaging service that is used for building real-time web and mobile apps. It delivers reliable connectivity for devices of all types such as consumer, electronics, factory, irrigation, and transportation. The IoT device makes it easier to control and monitor easily.
The PubNub makes it easier to create remote access to in-home sensors, thermostats, entertainment systems, door locks, and much more.
You can also use IoT devices to manage sprinklers, climate monitoring, buildings, cities, and much more. It also becomes easier to publish data on what's happening in real time.
---
8. Neura
The Neura startup has devices that learn your behavior to predict your needs. If you had gone jogging, and you are remaining with a few meters to reach home, the coffee pot can automatically start brewing if that's the first thing you prefer taking.
Therefore, functions start working even before you reach home. Neura was acquired by Otonomo but still maintained its amazing features. This offers the best online collaboration between devices.
---
9. Scananalytics
It features an intelligent floor mat that measures foot traffic, the area customers frequent in a store, and connects to other devices to prompt actions based on customer behavior.
The floor sensor underlayment is designed to cover entire floors and capture foot traffic in different spaces optimizing your buildings for efficiency and comfort. This is ideal for businesses that rely on walk-in customers.
---
10. Hypervolt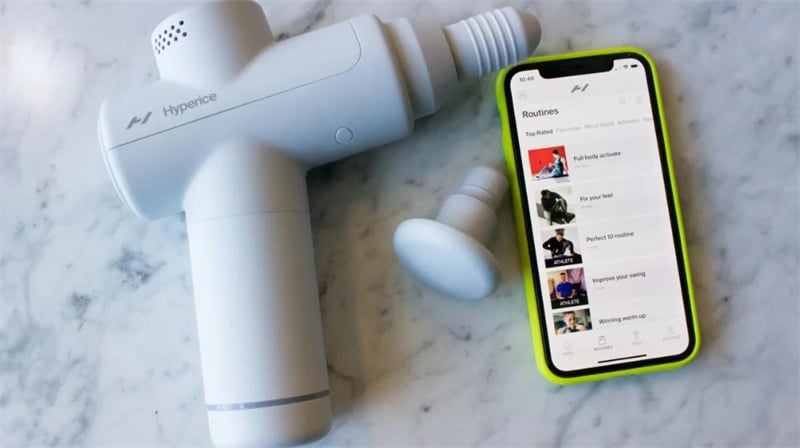 Hypervolt was founded in 2018 and has grown over time. Hypervolt combines electric charging with an IoT communication network and cloud-based software. The combination makes it easier for them to manufacture low-cost, and intelligent electric car charging stations for different needs.
The beauty of the Hypervolt device is that it is compatible with over 100 vehicle models. Therefore, can be essential when adopted widely.
---
11. EVRYTHNG
Evrythng gives identity to products, connects to the cloud for new data insights for easier communication and operation. The Digimarc Illuminate platform offers two major components the digital watermark and cloud-based  digital record of various interactions. The actionable data helps empower your business to see everything about the product.
It is an IoT solution specifically designed for supply chain, IT, and customer experience. Therefore, businesses can use the IoT platform to get data on raw materials, finished products, production, and distribution. You can even use project management software like Wrike to make it easier to manage your business.
---
Growth Of IoT
The growth of IoT will play a major role in different industries like business, finance, agriculture, schools, manufacturing, infrastructure, construction, and much more. Various startups are creating products that are essential in making life easier and simpler for people.
Even older companies that have existed for long, are introducing products to help their customers to be at ease when carrying out their day-to-day activities at work or home. Through surveillance, parents can even note what's happening at home while they are at work and even control some home devices.