Cloud telephony is on the rise, and for a good reason. This technology is nothing like we have seen before – it's cheap, convenient, and easy to set up.
Not one to miss out on a share of this fast-pacing industry, tech giant Microsoft launched Microsoft Business Voice. This unified communications system enables you to communicate with other users and services within Microsoft's business apps as well as existing telephone endpoints.
No matter your business size or industry, there are multiple reasons you should consider it. Before that though, let us explore the current features of Microsoft Business Voice.
---
Features of Microsoft Business Voice
Audio Conferencing
Provides audio conferencing services for up to 250 people
International Calls
Makes it easy to place international calls
Call Park
Allows you put a call on hold while answering another call
Auto Attendants
Automatically route incoming calls to the right person based on caller information (e.g., caller ID) or the time of day.
Voice Mail
Allows users to leave voice messages when they don't reach someone directly while also letting them listen to messages in their own time through a web interface or mobile app.
Local Calls
Make local calls at the same rates while enjoying greater availability and flexibility.
Multilingual Interactive Voice Response (IVR)
Translate callers' spoken words into another language so they can interact with IVR menus in their native tongue.
Call Routing
Route calls to the agent or department best suited to handle each caller's needs.
---
Benefits of Microsoft Business Voice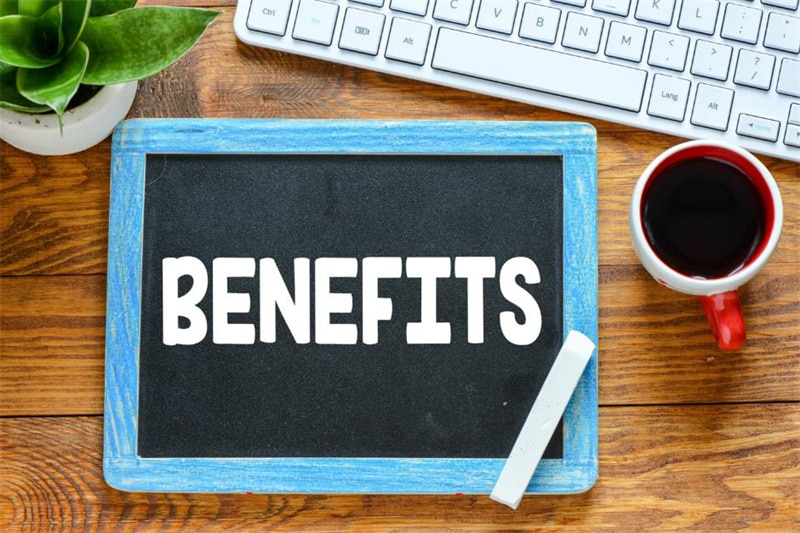 Here are the benefits that make Microsoft Business Voice worthwhile.
Flexibility
Microsoft Business Voice lets you pick the phones you want and use them any way you like. You can work from the office, at home, or even on the go. As long as you have access to an internet connection, this tech system allows you to make calls and receive them wherever you are.
Increased Productivity and Efficiency
Business Voice has all the tools needed to run your company smoothly, including call routing, call recording and voicemail transcription. You can even integrate it with other Microsoft Outlook or Salesforce programs, seamlessly working together.
This way, it helps increase productivity by allowing employees to focus on their core responsibilities instead of going through multiple systems just to get things done.
Convenience
With Microsoft Business Voice, employees don't have to worry about carrying around extra equipment like headsets or mobile phones — everything they need is built into their computer or tablet device.
This is particularly convenient for people who travel frequently because they don't have to carry around extra devices when they travel for business purposes.
Easy To Use
Microsoft Business Voice is easy to use. There are no complicated configurations or settings; just enter your name and email address, choose a recording length and press 'Start.' Your recordings will be automatically saved for you on OneDrive for Business.
They can be accessed from any device that has access to OneDrive for Business (including PCs, Macs, tablets, and smartphones).
Shareable
Once you've recorded your meeting or event, you can share it with other participants who didn't attend by sending them an invite via email or inviting them through their Skype profile page. You can also share recordings with anyone who joins a meeting through dial-in access numbers.
Advanced Call Management
You can place calls with simple voice commands or use the Microsoft Business Voice app on your smartphone or tablet (iOS or Android). The system also helps you easily manage contacts, view call history, and record conversations.
Increased Collaboration
When you are able to communicate with each other freely and easily, collaborating with others becomes more effective. This is exactly what Business Voice helps with. No matter the location of whoever you'd like to collaborate with, it's fast and easy to jump on a call.
Cost Savings
Microsoft Business Voice offers the option to pay per user, so you only pay for the features and accounts you need. There are no upfront costs or contracts, so you can see if it fits your business before committing.
Start small and if the need for more arises down the road, you can always upgrade your account to add more numbers.
---
Is Microsoft Business Voice Worth the Money?
Absolutely! Microsoft Business Voice comes highly recommended for any business considering to make swift communication one of their foundations for success. This innovative tech can help significantly increase productivity and save you a great deal of money.
So yes, give it a try and see how it goes for you. We are certain it won't disappoint.