Ecommerce websites are the modern grounds for consumers to shop and buy goods. It is where you can display products and services to your potential buyers. Hence, your e-commerce website is integral to your business' success.
Your website is tantamount to your business' presence online. You must ensure that your website's design, content, and overall presentation are remarkable. One way to boost your leads and online sales is through the help of web application development services. These services will guarantee your website's quality, functionality, and overall success.
---
What Is an Ecommerce Website?
An e-commerce website is a website where consumers can purchase goods and services online. Ecommerce websites allow customers to search and buy products through their computers, tablets, or mobile devices without leaving their homes.
From your perspective, an e-commerce site is a great avenue to exhibit what your business has to offer. You can display your products and services on your website for your consumers to browse and purchase. Thus, you must ensure a seamless and high-quality e-commerce website.

---
What is Ecommerce Website Development?
As a business owner, you must know how to build and design your online presence. Ecommerce web development is the process of crafting your business' e-commerce website. With over 2.14 billion people purchasing products online in 2021, creating a high-quality e-commerce site becomes more and more crucial.
Ecommerce website development entails the help of a professional web developer. These people will help you plan the design and layout of your website and guarantee its functionality. A web developer will ensure that your website is attractive, organized, and readable. They will also see that all navigational buttons, hyperlinks, contact forms, and calls-to-action (CTAs) are properly working.
---
Advantages of Creating an Ecommerce Website
Having an e-commerce website offers myriad benefits for your business' success. Here are the main reasons why you need your own website.
Your e-commerce website creates the first impression for your business. Customers who have not yet explored your brand can get an idea of your business through your website. You must ensure that your website is appealing and organized to give them a great first impression.
An excellent e-commerce site supports your SEO strategies. Website optimization strategies paired with an exceptional web design will help your website rank on the SERPs.
An e-commerce website gives potential buyers a fantastic user experience. Your website should provide your customers with a seamless and valuable experience so they will stay longer. In turn, this will help you create more conversions and sales.
High-quality e-commerce websites represent a competitive advantage for your business. A top-ranking website will have more traffic and sales. This means you can outrank your competitors and generate more revenues for your business.
---
Guide to Developing an Awesome Ecommerce Website
Now that you have an idea about what a high-quality website offers, we can move to e-commerce website development.
1. Plan your e-commerce website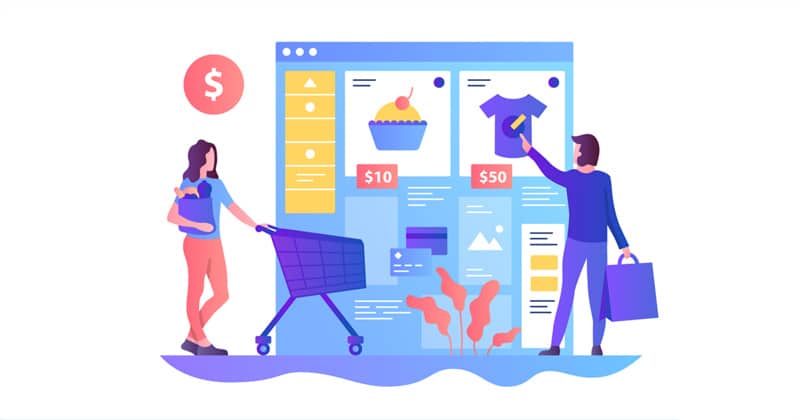 It's always a good idea to plan before embarking on any task. Think about your goals and design your website layout and content based on your objectives.
2. Select a platform and domain
The second step is to select your platform and domain name. We recommend you use your business name for your domain, but you can also think of other names. Take note that your domain name must be brief, representative of your brand, and easy to remember.
3. Design your website layout
This next step entails creating the appearance and flow of your website from webpage to webpage. Create an outline of your website, called a sitemap, which includes all the web pages and content you want on your site.
4. Get to coding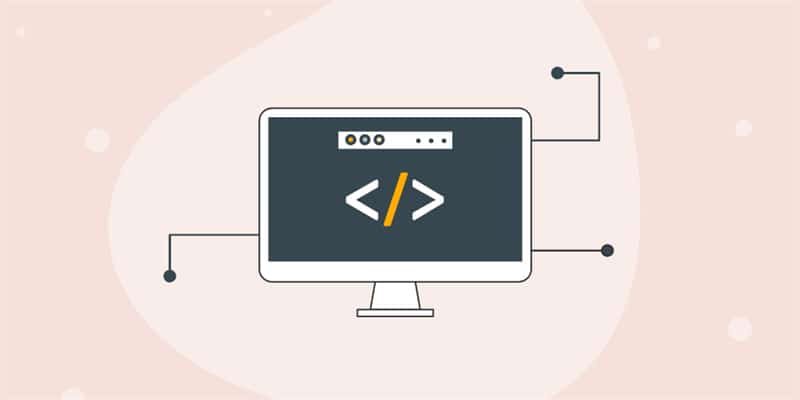 Web coding is another crucial step in your site development. You must hire an expert web developer since this step is consequential to the functionality and flawlessness of your website.
5. Employ Web Design Optimizations
Finally, once the skeleton of your website is done, you can continue optimizing your site through web designs. Consider your website's color scheme, themes, and graphics to make your website appealing.
Once everything is refined, you're now ready to launch your e-commerce website. Contact Redwerk for the best web application development services. We offer bespoke web development solutions to generate more traffic and sales for your business.