ChatGPT requires users to register with phone numbers or email accounts before accessing the chatGPT 4.0 features. However, you can read this article to learn how to Register on chatGPT without a phone number.
The new chatGPT 4.0 is an ingenious Open AI because of its efficient multimodal model that accepts image and text inputs before emitting text outputs as feedback to your queries. The newer version of the chatGPT stands out from its previous Open AI models because it can comprehend human and advanced computer languages such as C++, JavaScript, and Python. The new chatGPT Open AI model is a sought-after utility tool because of its extensive application capabilities in technical professions like web development, software development, and data analytics.
ChatGPT requires users to register and authenticate new accounts using a valid phone number. Account registration and authentication via phone numbers help the Open AI utility tool to manage and enforce fair usage user policies and prevent the online system from unethical exploitation. However, you can read the content below to learn how to Register on chatGPT without a phone number.
---
What is the ChatGPT 4.0 Open AI Utility Tool?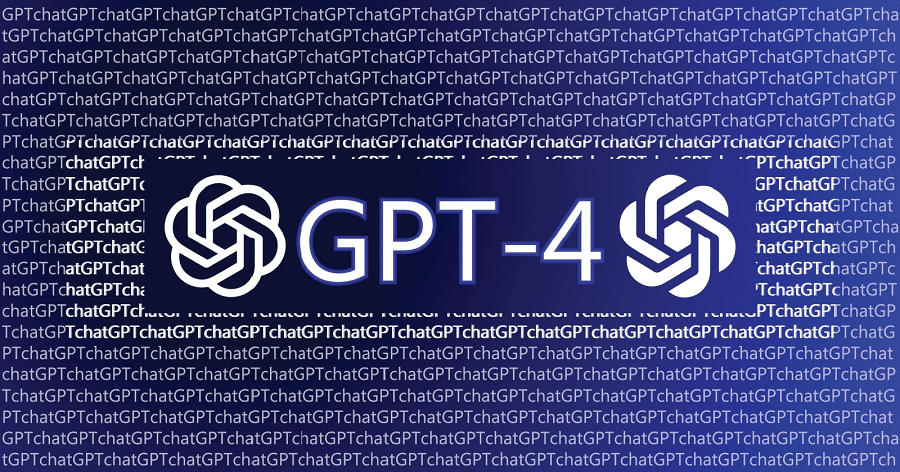 You might know about the chatGPT 4.0 AI utility tool and its notable features. You can skip this section and proceed to the other topics of this article if you are already familiar with the Open AI utility tool. However, you are in the right place if you want a refresher or are unfamiliar with the latest release of chatGPT.
The chatGPT 4.0 is the latest and fourth iteration of the Generative Pre-training Transformer (GPT) language model utility tool from the Open AI developers group. The AI utility tool utilizes natural language processing (NPL) to enhance the user experience when chatting with the AI interface of the Open AI utility tool. The AI utility tool can comprehend human and advanced computer languages and give human-like text responses.
Notable features of chatGPT 4.0 include the ability to accurately solve logical and challenging questions because of its broader knowledge database. The AI utility tool owes its extensive knowledge database from Azure's AI-optimized infrastructure training that can also enable the utility tool to access real-time data online.
---
ChatGPT 4.0 Sign-Up Requirements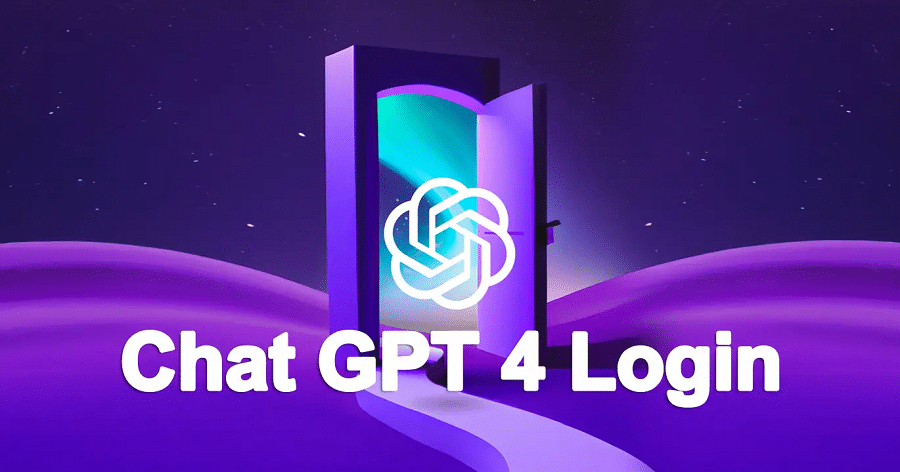 ChatGPT 4.0 is the newest release from Open AI, but the online platform is experiencing an influx of new users. You can only create a new account by joining the API waitlist or subscribing to the chatGPT Plus package. Below are the Sign-Up requirements for joining chatGPT via the API waitlist or the Plus premium subscription package.
Email account, preferably Google or Microsoft account.
Phone number, preferably mobile number, because the Sign-Up verification process is incompatible with VoIP and landline numbers.
---
Can I Register for ChatGPT without a Phone Number?
Most online users are protective of their phone numbers because it is personal and contains fewer spam filtering mechanisms to prevent unauthorized access to your phone and data. It is understandable if you would want to avoid using your mobile number on online platforms to prevent unethical use of your phone number by third parties. Yes, you can register for chatGPT without a phone number, and you can read the content below to learn how to register for an account using your email address.
---
How to Register ChatGPT without a Phone Number
You can use the method below to bypass the phone number verification process when registering for a new account on chatGPT. However, you require an email account (preferably a dummy account) and an Anonymous/Private code-receiving platform. You can follow the steps below to register for a chatGPT account without a phone number.
Step 1: The first step is to create a dummy Google or Microsoft account. You can also use your current email address if you do not mind spam, phishing, or subscription messages flooding your inbox.
Step 2: The second step is visiting an Anonymous/Private code-receiving platform like https://sms-activate.org/. Register for a new number on the code-reviving platform using your email address before selecting your preferred option for using the virtual number.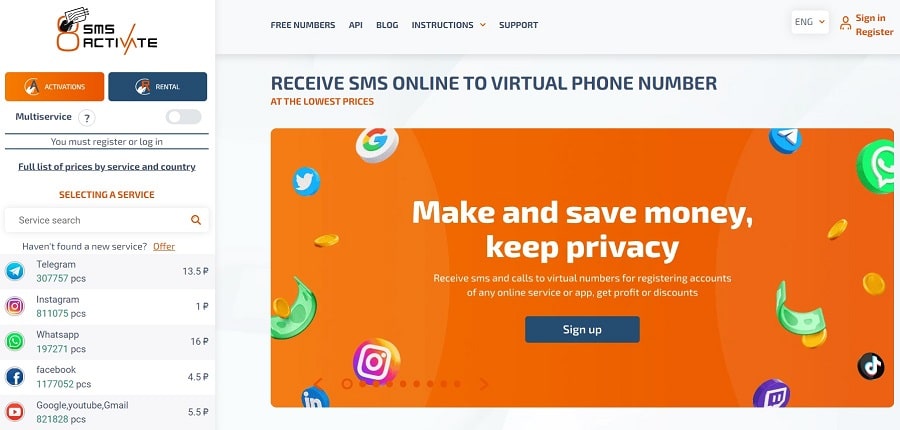 Step 3: Select the Activation option for a disposable virtual number limited to 20 minutes or the Rent option for receiving an unlimited SMS to your virtual number for 4 hours to 4 weeks. However, the Rent a Number for around $ 1 is preferable for creating a new chatGPT account.
Step 4: Visit the official Open AI platform or paste the chat.openai.com link on your URL before hitting the Enter key.
Step 5: Locate the Get Started option and click on it before clicking on the Sign-Up section.

Step 6: Enter your dummy email address before entering your virtual phone number generated by the code-receiving platform.
Step 7: Check the code receiving platform for the OTP verification message before entering it on your chatGPT registration form and selecting your account type.
Step 8: Locate the Text Completion tab and click on it before navigating to the Generation section and clicking on the Playground option.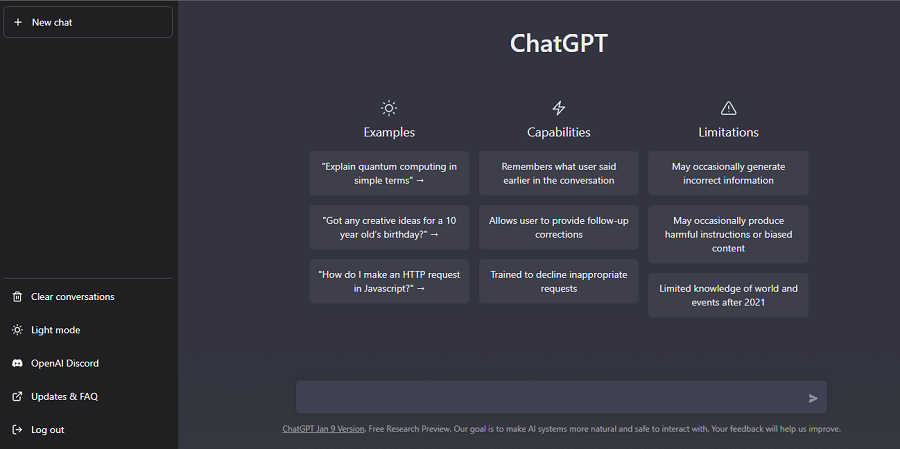 Step 9: Wait for the Looking for ChatGPT? Message prompt before clicking on the Try it out option to begin using your new chatGPT account.
---
Cons of Using a Private Virtual Number to Register ChatGPT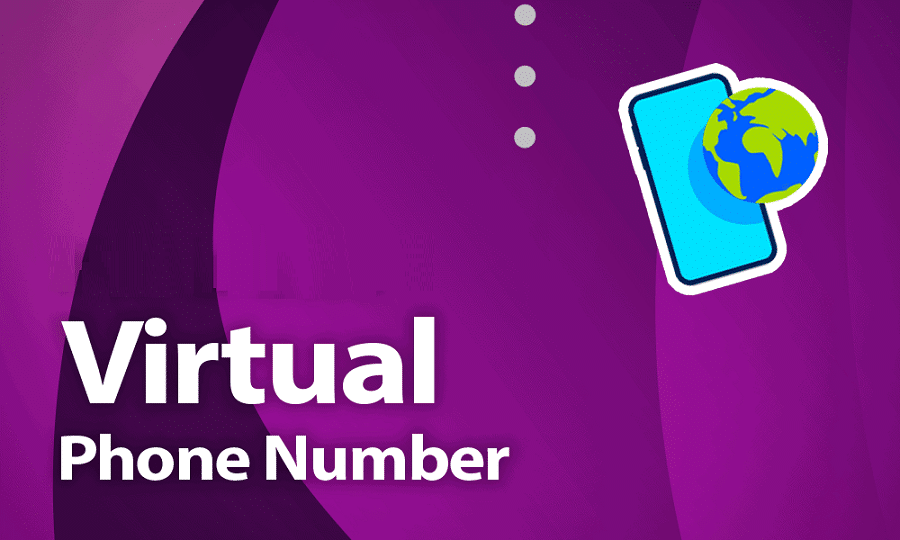 Registering for a chatGPT account using a virtual number has its fair share of cons, and below are some of its disadvantages.
ChatGPT accounts are vulnerable to suspension during regular security sweeps by the Open AI API system or administrator.
Data recovery options are impossible because of using virtual and dynamic phone numbers.
Data is vulnerable to Cyberattacks because it is easy for their parties to infiltrate your virtual phone number.
Account and ownership verification is challenging when using virtual/private numbers.
---
How many accounts can a mobile phone number register?
One mobile phone number can register two accounts, and the same IP address can Sign-Up about ten accounts. However, you must use multiple dummy email addresses and a reliable VPN to prevent the chatGPT system from suspending/blocking your IP address.
---
Conclusion
You can check back for more tips when Open AI unveils the chatGPT 4.5 on March 26, 2023. ChatGPT will likely release a security patch preventing users from registering for a new account using the above method, but we will keep you informed on new hacking tips once chatGPT version 4.5 hits the market.