Email popups are a great way to increase conversion rates and engagement with your audience. With so many great tools available, you can create some really kickass email popup newsletters without writing a single line of CSS or JavaScript code.
But before we dive into the how-to's, let's take a look at what email popups are, why you should use them in the first place, and essential tips to follow when crafting your perfect popup newsletter.
---
What Is An Email Popup?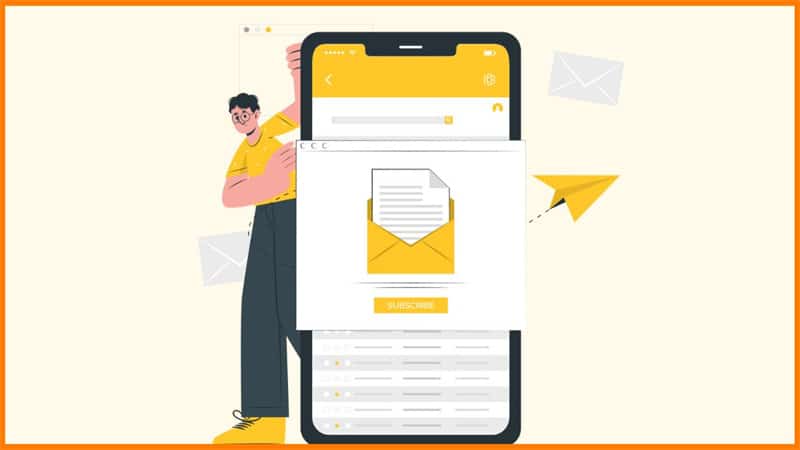 An email popup is a type of email marketing template designed to encourage people to take action on an offer. Typically, these templates are triggered when someone opens their inbox and appear as a window or as a floating box.
In some cases, the popup appears when someone opens an email and moves above it while in other cases, the popup appears even before the recipient clicks on the email itself.
There are different types of email pop ups templates like floating boxes, scroll boxes, and sidebars, but in this article, we will focus on creating floating popups because they simply convert better.
---
Why Use Email Pop-Ups?
Email marketing is one of the most popular and effective means of connecting with your current and prospective customers. It allows you to build relationships, connect with your audience, increase sales and boost ROI. It's no wonder that many businesses are looking for more ways to integrate email marketing into their current marketing strategy.
Email popups are one such way to use email marketing to take your email campaigns to the next level. By creating a call-to-action in the form of a popup, you can increase engagement, conversion rates and boost sales in every email campaign you send out.
---
Creating Newsletter Popups: Essential Tips To Follow
The main step to creating an effective email popup is to define your goals. Ask yourself the following questions: What type of emails do you want to send out? How frequently will you want to send them out? Who will be the recipient?
Once you have answered these questions, you can start thinking about how to put together a newsletter that works. Here are some essential tips on how to create newsletter popups.
Don't Neglect The Importance Of Design
Design is a very important aspect of making popup emails successful. The design and layout of the email need to be effectively branded so that it will resonate with both your audience and your subscribers. As a result, incorporating the logo or image of the company, the brand or its products in the design can make it more interesting.
Using images, graphics and illustrations in your newsletter popups is also highly recommended because they are eye-catching and have a tendency to attract readers more than plain text alone. Plus, they can help you increase engagement by showing off your brand's personality through visual marketing techniques.
Use Personalization To Connect With Your Audience
Personalization is a very effective way to connect with your readers. The goal is to make your audience feel as if they are being spoken personally and not to a group of people.
The best way to create this connection with your audience is by using their first name or some other relevant detail and making it relatable to the campaign you are currently running. This can help boost engagement, increase conversions and connect you with your target audience in a more personal manner.
Don't Forget To Add A Call To Action (CTA)
Another important step in creating a successful popup newsletter is adding a call to action (CTA). This is the main reason why people open an email. They want to learn about this offer or product/offer, and you need to encourage them to do that by offering something of value.
Finally, remember to add a CTA button at the end of your email that leads readers directly to your purchase page. This will increase your conversion rates and make more people buy from you.
Make A Kickass Offer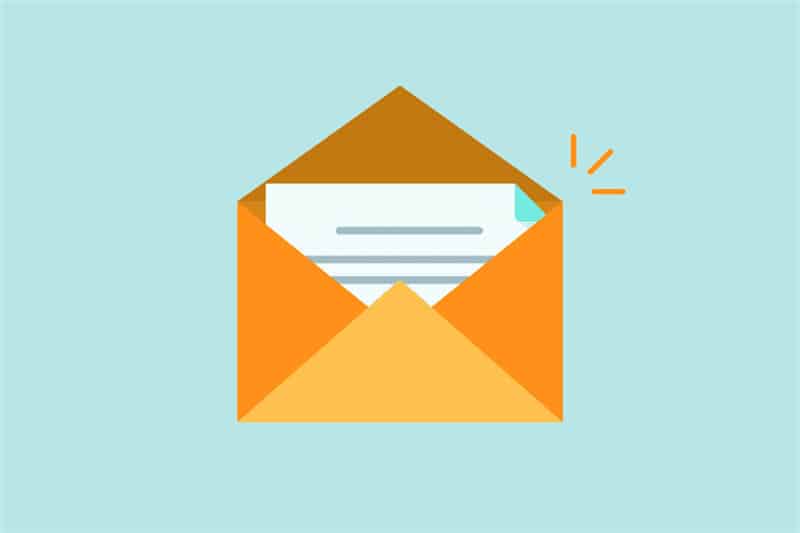 You should make a kickass offer in your email popup newsletter that promises the recipient something of extraordinary value. It could be an amazing discount, a special price or some other benefit that will convince people to take action in response to your email popup.
Know When To Launch A Newsletter Popup
The timing of your campaigns can make or break your efforts to create an effective popup email newsletter. You want each one of your campaigns to be as effective as possible and to reach out to your ideal customer as much as possible.
Keeping this in mind, you need to consider the best time and day of the week when you can send them out without being annoying.
Optimize Your Popups For Desktop And Mobile Devices
One of the biggest mistakes people make when creating email popups is neglecting to create templates for mobile devices. Email popups look good when created for all the desktop users, but without a dedicated mobile design, many people are unlikely to respond to your offer.
Make sure you have a template created specifically for mobile users and test it before sending it out. Do not just create an email that looks good on a smartphone or tablet and send that as it might not convert properly. Remember, table sizes differ and emails look different on every device… optimize accordingly!
Set Proper Targeting Rules
If you want to target the right people, adding proper targeting rules for your campaign is fundamental. The rules you put in place should be based on a combination of the recipient's name and email address.
---
The Bottom Line
Creating successful popup email campaigns takes time and effort, but once you have learned the steps to creating them, you can take your business to the next level.
Email popups are one of the best ways to engage with your audience and receive a good response. If used properly, they can build trust, increase engagement and make changes in your subscriber's behavior. So what are you waiting for? Try email pop-ups for yourself!