What would you do if your leader asks you to forward a bunch of urgent emails to him or her through Gmail? In as much as Gmail is reliable, it only allows single forwarding of emails. In this article, we will teach you how to forward multiple emails on Gmail to help save time.
Check The Best Methods To Forward Multiple Emails In Gmail
Gmail is a reliable email service that has multiple users all over the world. Even though there are many email providers around, Gmail is one of the most preferred because of its amazing features. Instances can come when you are needed to forward multiple emails to a recipient. What will you do? In this article, we will teach you how to forward multiple emails in Gmail using three methods.
Method 1: Multi Forward for Gmail Extension
This is one of the best and easiest methods that you can use when you want to forward multiple emails. However, the key thing is ensuring the plugin installs perfectly.
Step 1: You can find the Multi Forward for Gmail extension on the Google Chrome Web store. Search for it and install it into your browser.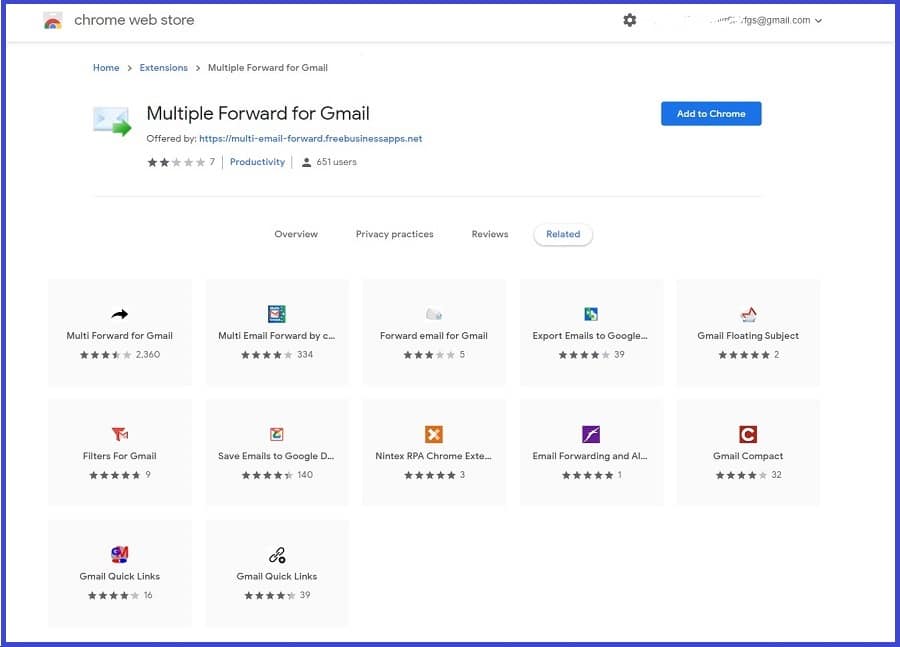 Step 2: After successfully installing the plugin. You will get a welcome prompt and be redirected to a page that gives you insight into its use.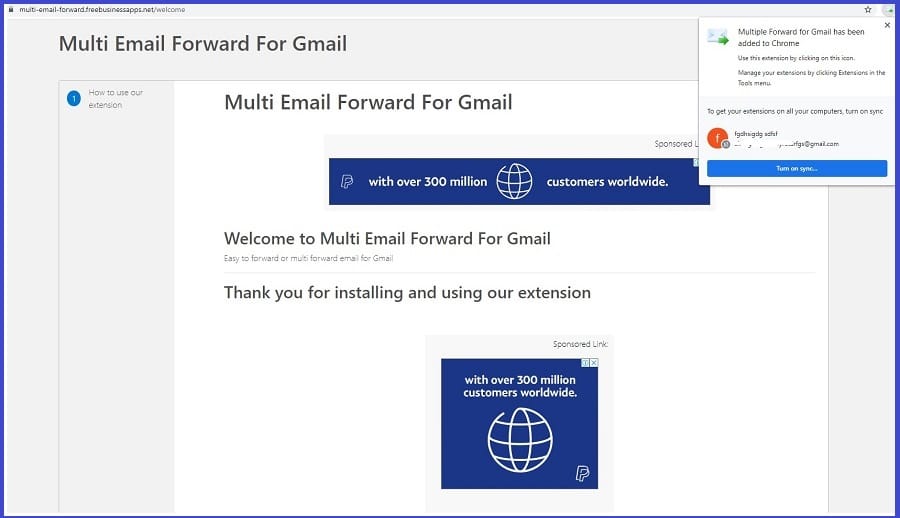 Step 3: You will easily be able to view it on the top right where other extensions are.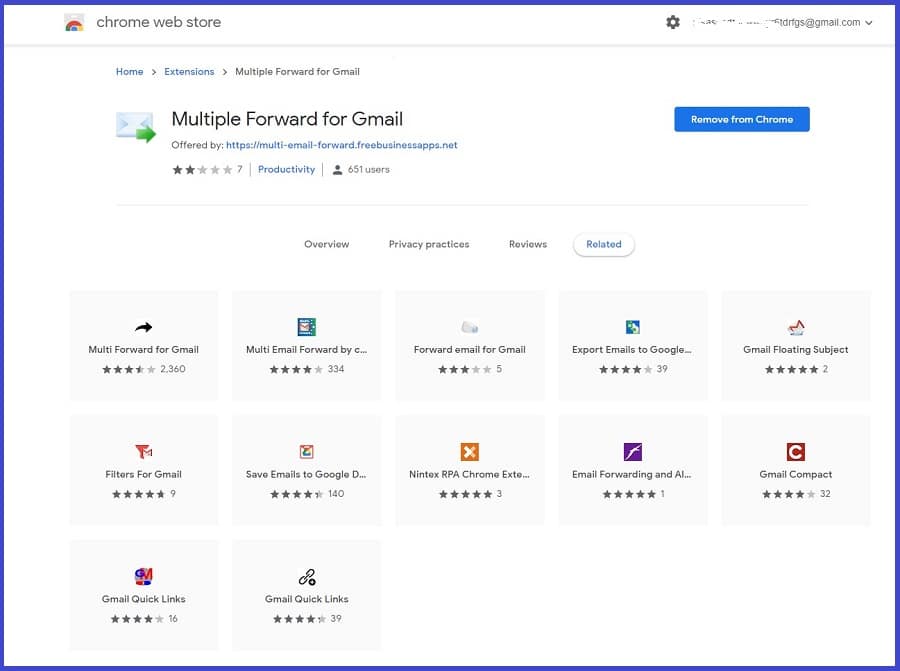 Step 4: This icon will appear on your Gmail account when you log in. Also, if it is your first time you use Gmail, you will be asked to authenticate your Gmail account to keep it safe.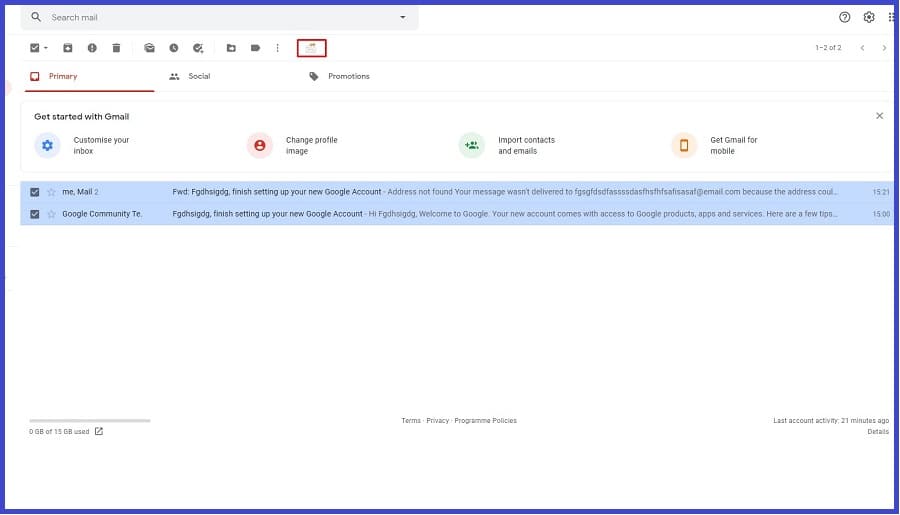 Step 5: After selecting, click the forward icon and it will ask you how to forward these emails. You may even be asked to enter the email address of the recipient you want to forward it to.
Step 6: Enter the recipient's email address and click "forward emails". However, on the downside, this plugin can only forward up to 50 messages at a time.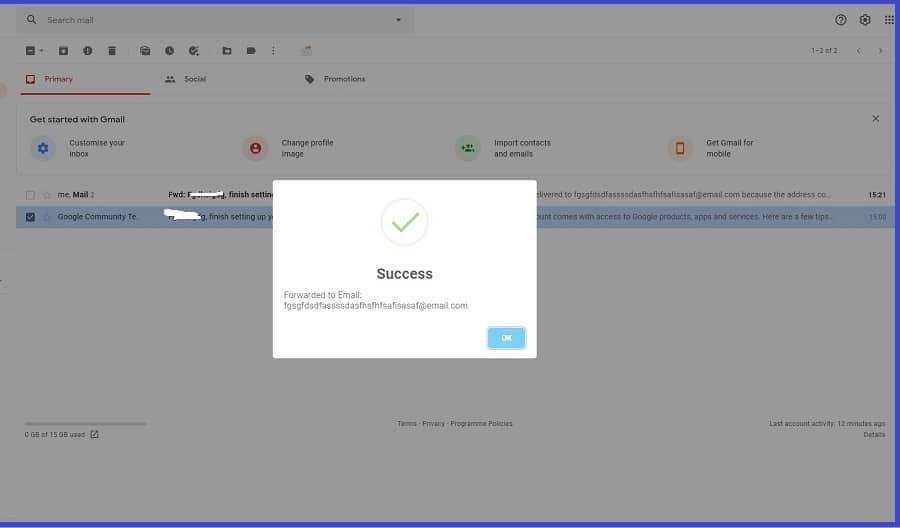 ---
Method 3: Forward Emails as an Attachment
This is another method that is appropriate for use when forwarding multiple emails to make the work easier. However, you need to be careful not to get confused while trying to forward the emails. The emails will appear like normal file uploads.
Step 1: Open your Gmail account with your username and password.
Step 2: In the home panel, check the messages you want to forward.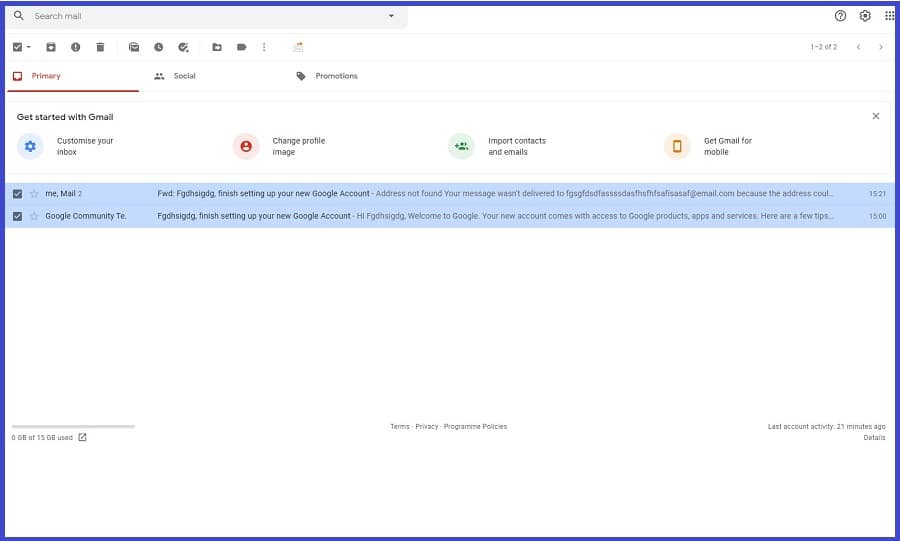 Step 3: Click the right mouse button and select "Forward as attachment".
Step 4: Wait for the attachments to fully load, enter the recipient's email address at the required space and click "Send".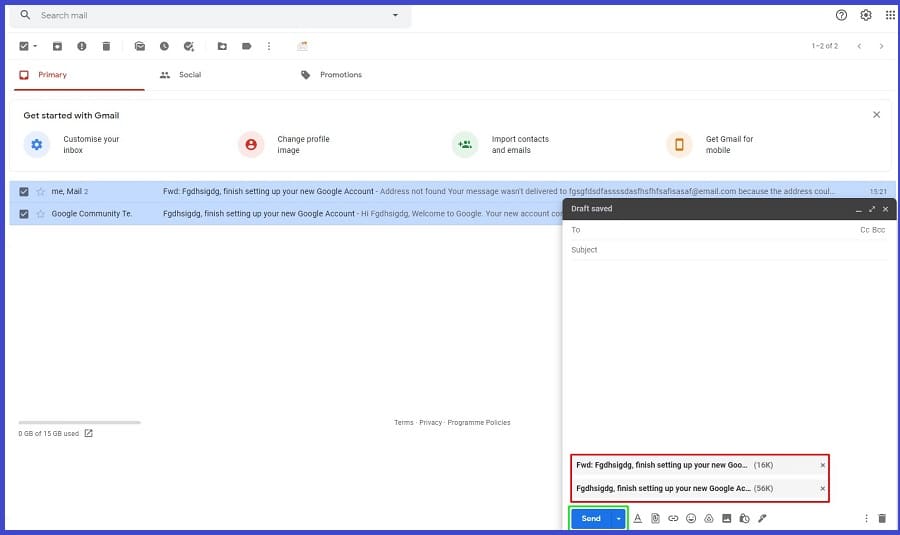 ---
Method 3: Download Email in eml or pdf Format
This is one of the most basic methods, which is to download the email you need to forward from Gmail. In this method, you will save one email at a time. Hence, it is most appropriate when you are not forwarding too many emails.
Step 1: Open your Gmail account, using your login details. Open the email you wish to forward and select Download from the triangle drop-down menu in the upper right corner.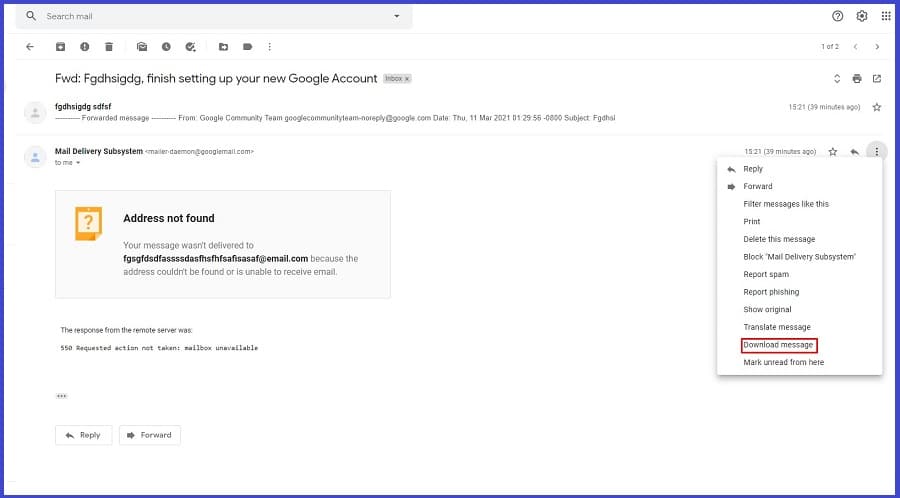 Step 2: The email will be downloaded in .eml format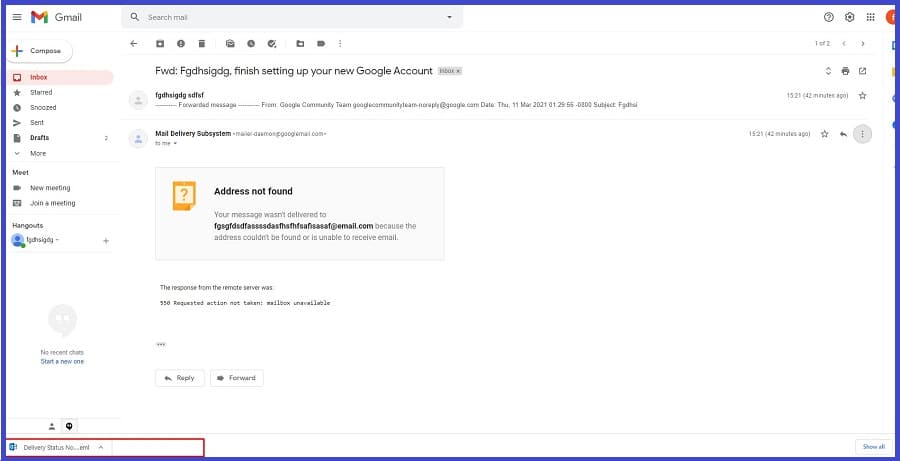 Step 3: If you are not familiar with that, you can choose to print the email. Once the print dialog box appears, save the email as a pdf.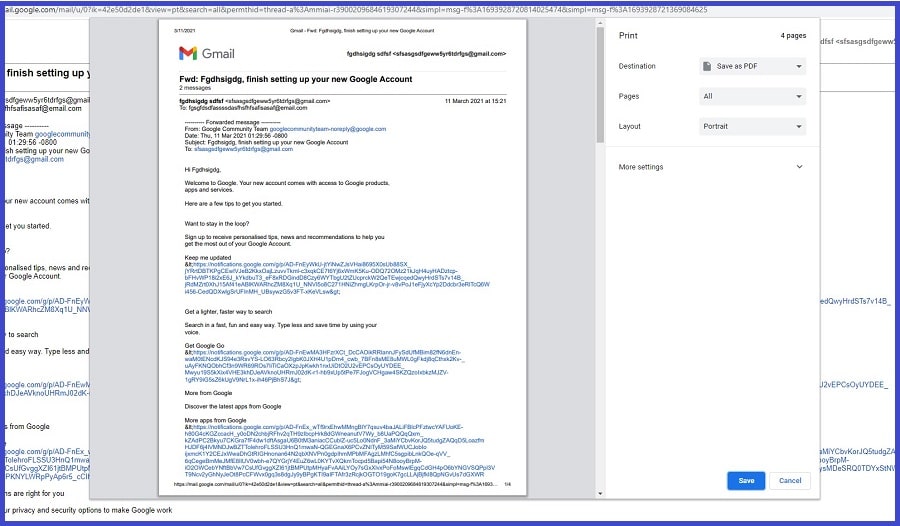 Step 4: Do this for all the emails you want to send.
Step 5: To be organized, pack all the downloaded files in one folder, zip, and send them to the recipient.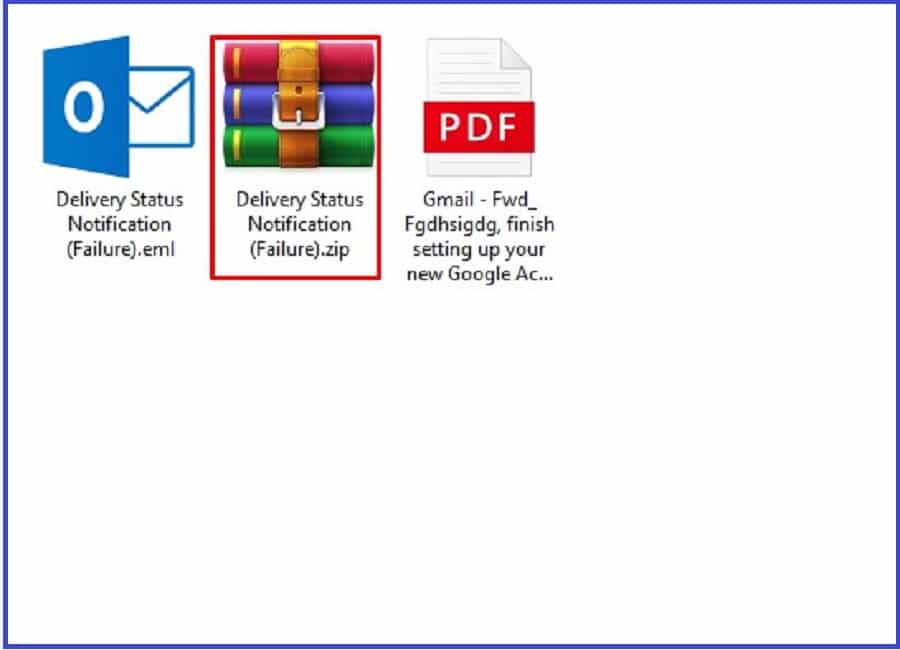 ---
In brief, forwarding multiple emails can save time and improve work efficiency. We will also discuss how to send multiple emails in other emails in the future. I hope you will now be able to forward important emails to the recipient without much struggle. It all depends on the method, you think is the easiest for you.
Using the Multi Forward for Gmail extension can save you time if you are sending many emails. Forwarding emails as an attachment is also a great alternative when you don't want to use the extension. If you want to forward few emails, saving them in eml or pdf format can suit you best. Hence, we recommend all the methods for use in forwarding emails.