Are you a video gamer on Minecraft, and you wish to know some statistics about the platform? This article is here to help. This article provides you with interesting facts and statistics about Minecraft.
Truth be said, there has never been a video game like Minecraft. The 2011 edition of this open-world computer game lets players construct their cosmos and level up by slaying monsters, including spiders, skeletons, zombies, and dragons. The Swedish firm Mojang studios launched the platform, and it has become a mainstay in many households and an entry point for many youngsters to the world of video games and the Internet.
The numbers show that Minecraft is not simply a massively played game but also a vibrant online community in its own right. Are you excited to learn more? If you're interested in Minecraft data from 2022, you'll find some below.
---
General Statistics of Minecraft in 2022
---
1. In 2020, Minecraft was the most popular video game on YouTube.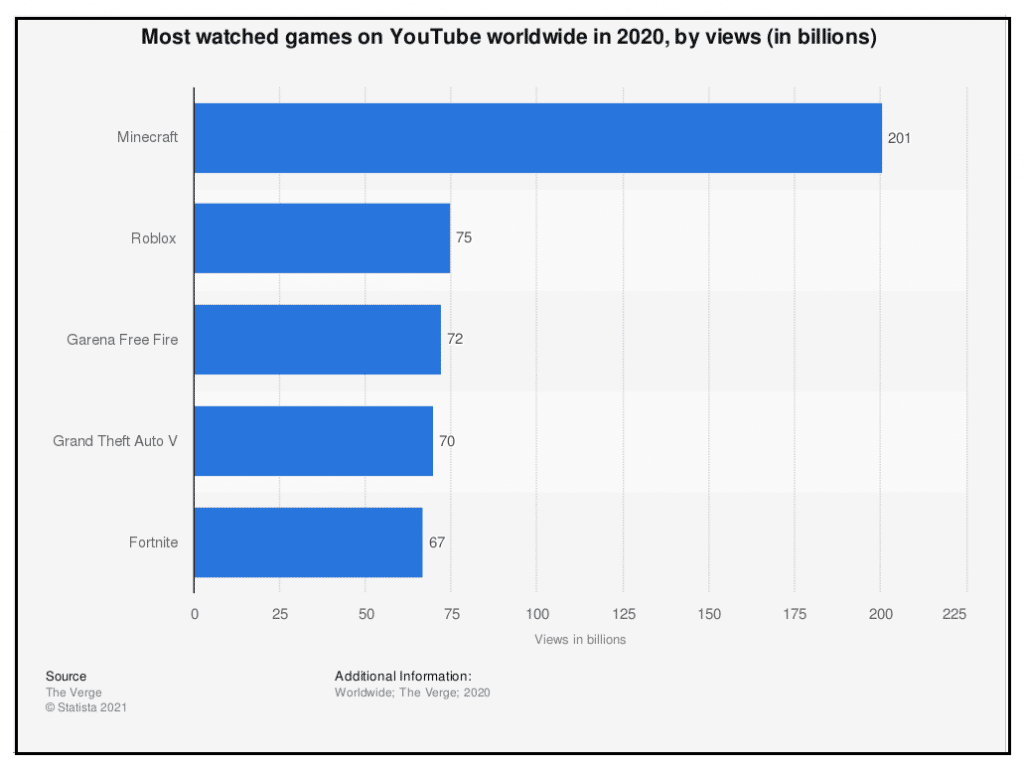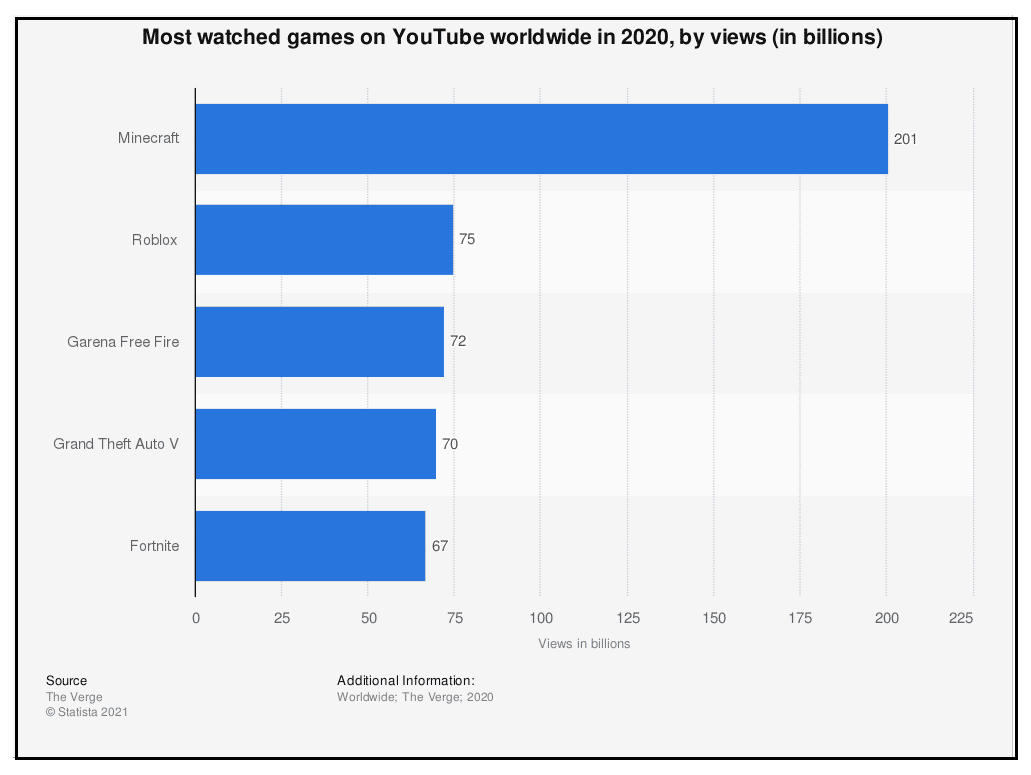 As of 2020, Statista's report confirmed that Minecraft on YouTube had more views than any other game. The computer game Minecraft has been viewed more than 201 billion times on YouTube. The material linked to Roblox, another massively popular game, ranked second with 75 billion views.
2. 115 nations across the globe now have access to Minecraft: Education Edition.


Data from Minecraft shows that its innovative education edition, which includes over 250 educator-created lesson plans and Minecraft classes, is now accessible in 115 countries across the world. Given that it was first released in just 50 countries, this is a huge improvement.
3. In only two months, the Minecraft marketplace generated over 1 million USD in revenue.
According to research, by the end of the first 2 months after the opening of the official Minecraft marketplace, gamers had made over 1 million USD from the sale of in-game objects. As of the service's launch in June 2017, professional content developers could sell maps, texture packs, and character skins for Minecraft Coins, which players can buy with real money.
4. In 2014, Minecraft was sold by Mojang Studios to Microsoft for 2.5 billion USD.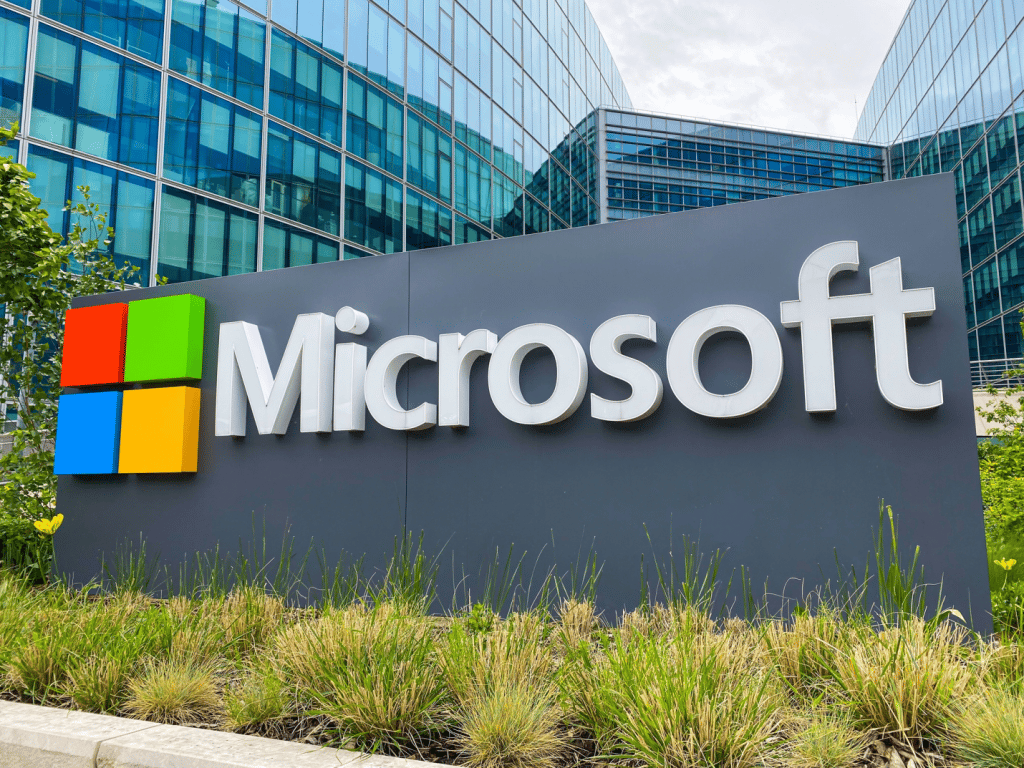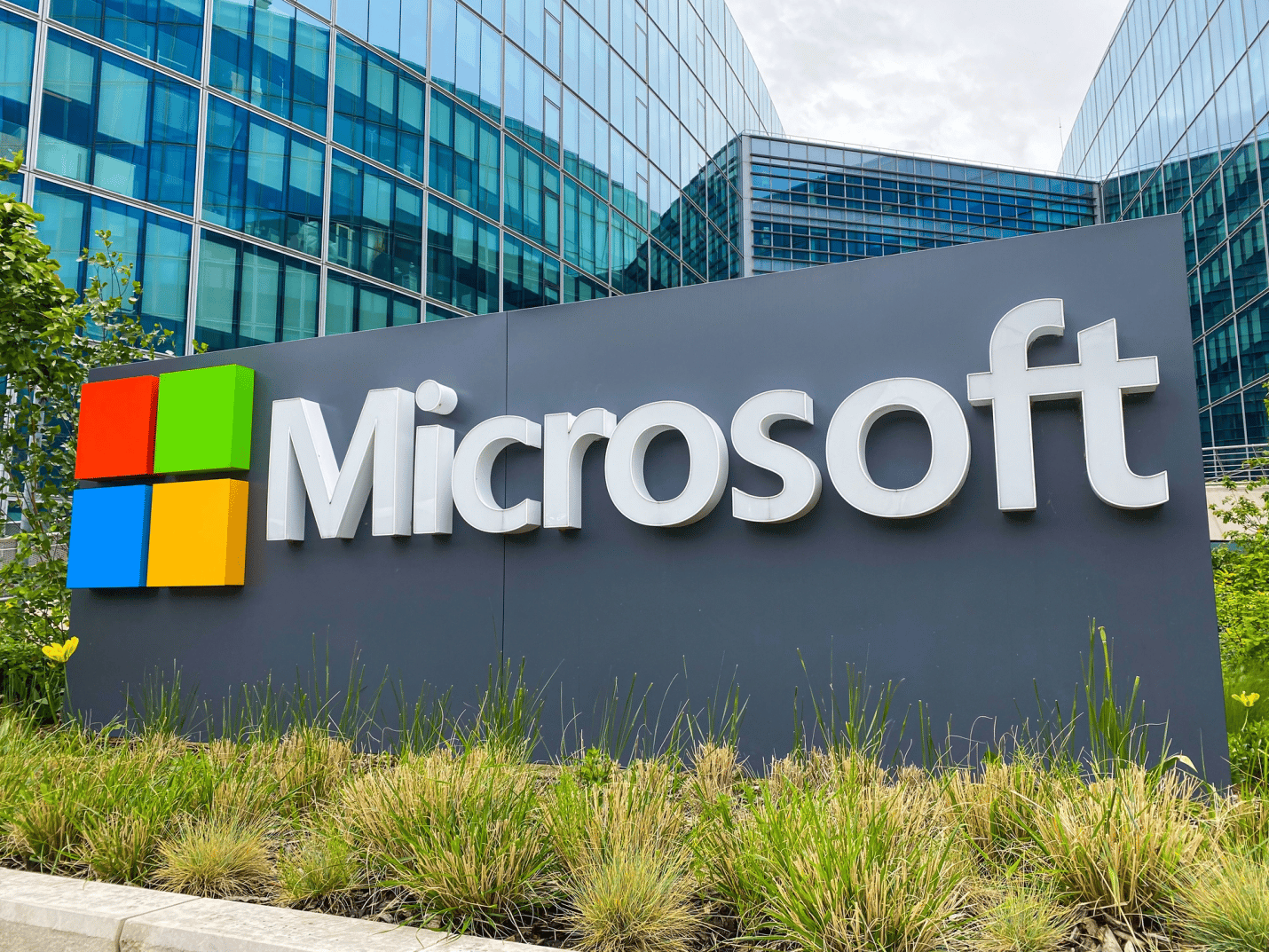 The Guardian reported that Microsoft paid a whopping 2.5 billion USD to purchase Minecraft from Mojang studios in 2014. Statistics also suggest Minecraft has sold 176 million copies across various platforms globally, making it the best-selling game of all time. Since purchasing it, Microsoft has made Minecraft available on more platforms than only Xbox, added additional features, and introduced Minecraft: Education Edition.
5. Dream has more subscribers than any other Minecraft YouTuber combined.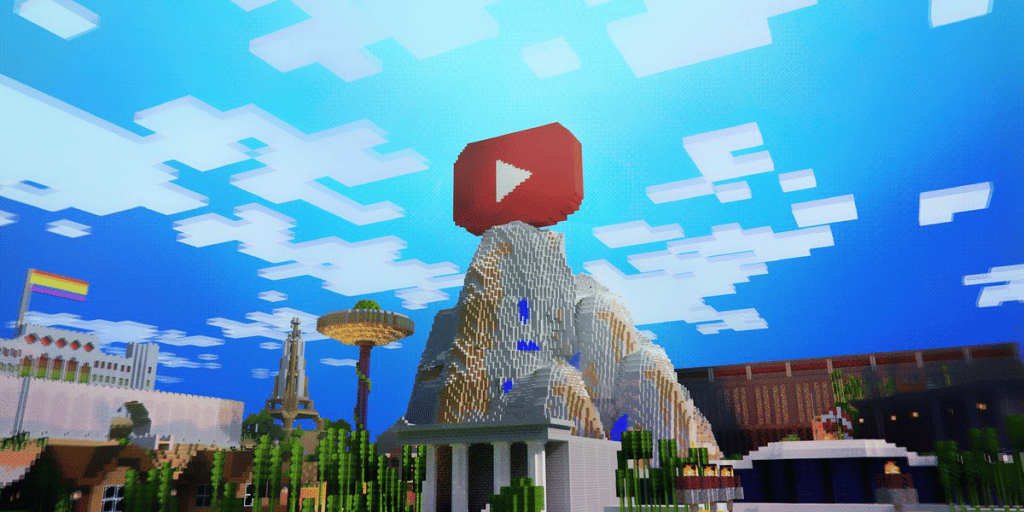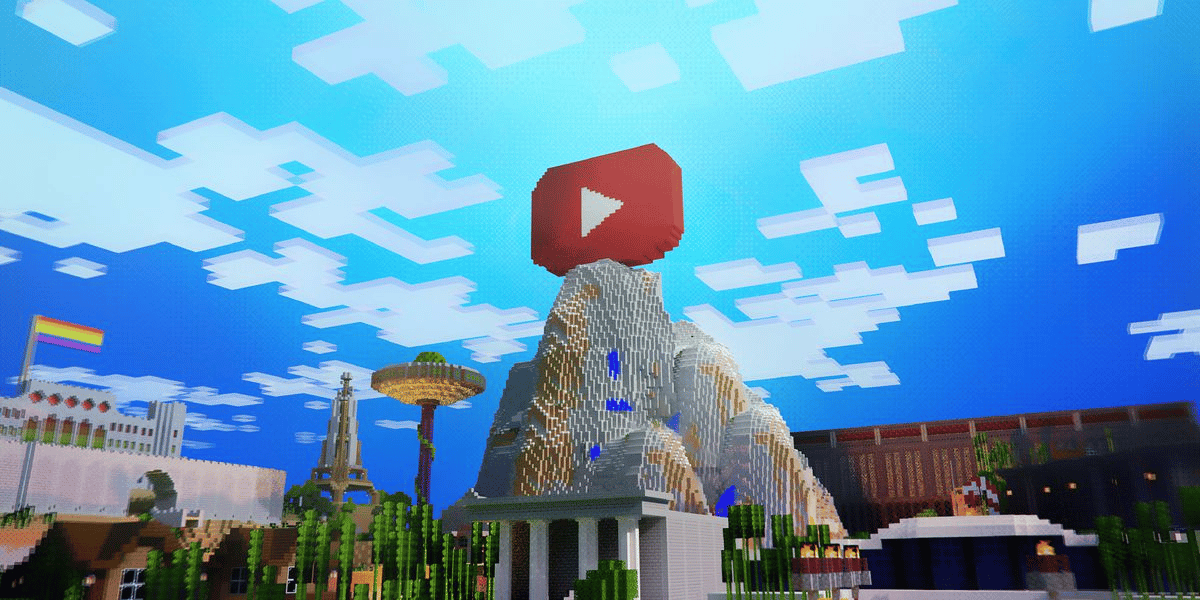 While Minecraft videos have exploded in popularity on the video-sharing website YouTube, no user has ever climbed the ranks of the site's stats as quickly as the user with the drowsy moniker. Using Felix "PewDiePie" Kjellberg's map as inspiration, Dream grew to become the year's most popular YouTube creator and the year's second most prolific content producer.
6. In 2021, the monetization of Minecraft's add-ons and modifications brought in 350 million USD.
Microsoft, the parent company of Minecraft, has revealed its remarkable earnings for the fiscal third quarter of 2021. According to the numbers, gamers have downloaded Minecraft's modifications and add-ons over 1 billion times, resulting in over 350 million USD in revenue.
7. In terms of player count, VanillaBlock is the most popular Minecraft server in the world.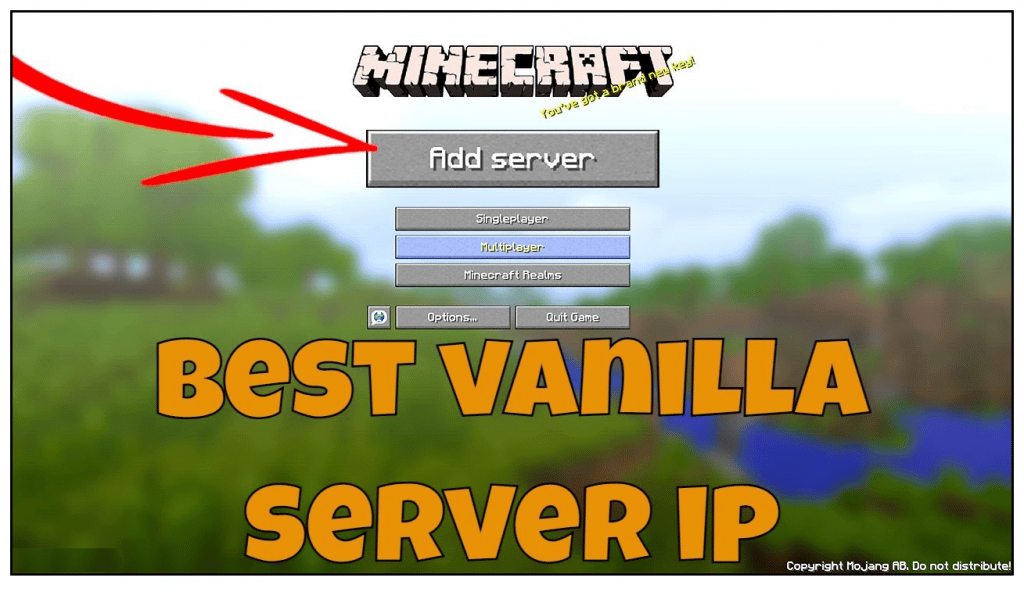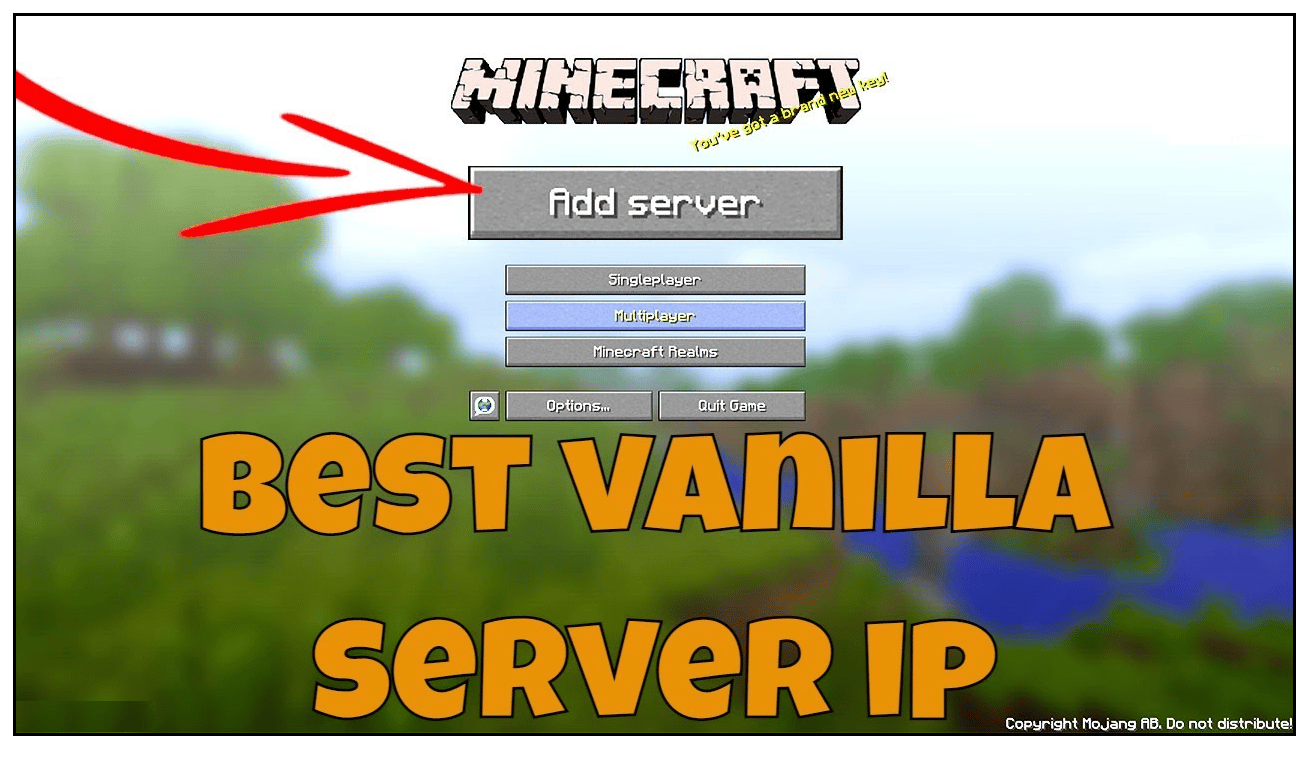 In addition to its standard narrative and survival modes, the platform allows users complete creative control over the terrains and servers by allowing them to construct anything they can imagine, whether a single word or a gigantic structure. As a result, the most popular server is VanillaBlock, a United States-based server catering to players that like original Minecraft but are more interested in player vs. player (PvP) conflict.
8. The time spent playing Minecraft between June 2016 and May 2020 is predicted to be 68.22 million years.
Server data suggests that between June 2016 and May 2020, a total of 597,607,200,000 hours, or 68.22 million years, will be spent playing Minecraft.
9. Statistics of People who play Minecraft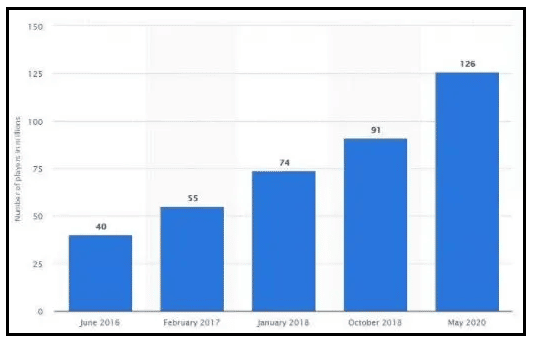 Kids and adults alike have been flocking to the Minecraft platform since it was released in 2011. Statistics on Minecraft players as of August 2021 indicate the game has 141 million regular users throughout the globe.
---
Demographics Statistics of Minecraft
---
10. About 21.21 percent of all Minecraft players reside in the United States.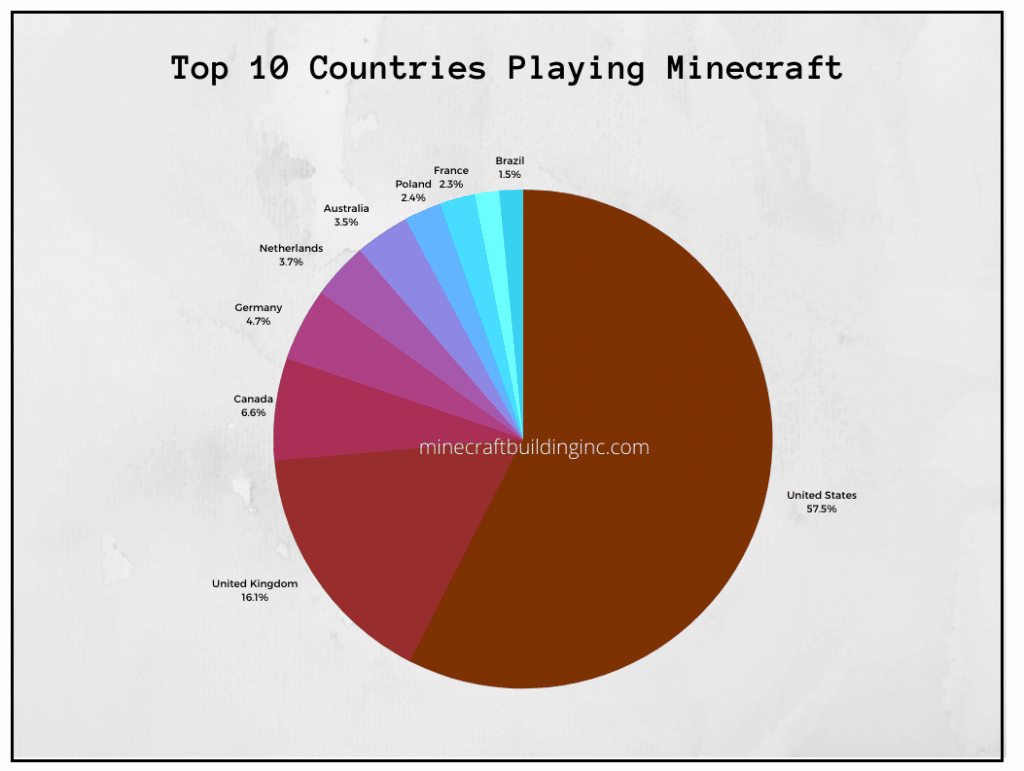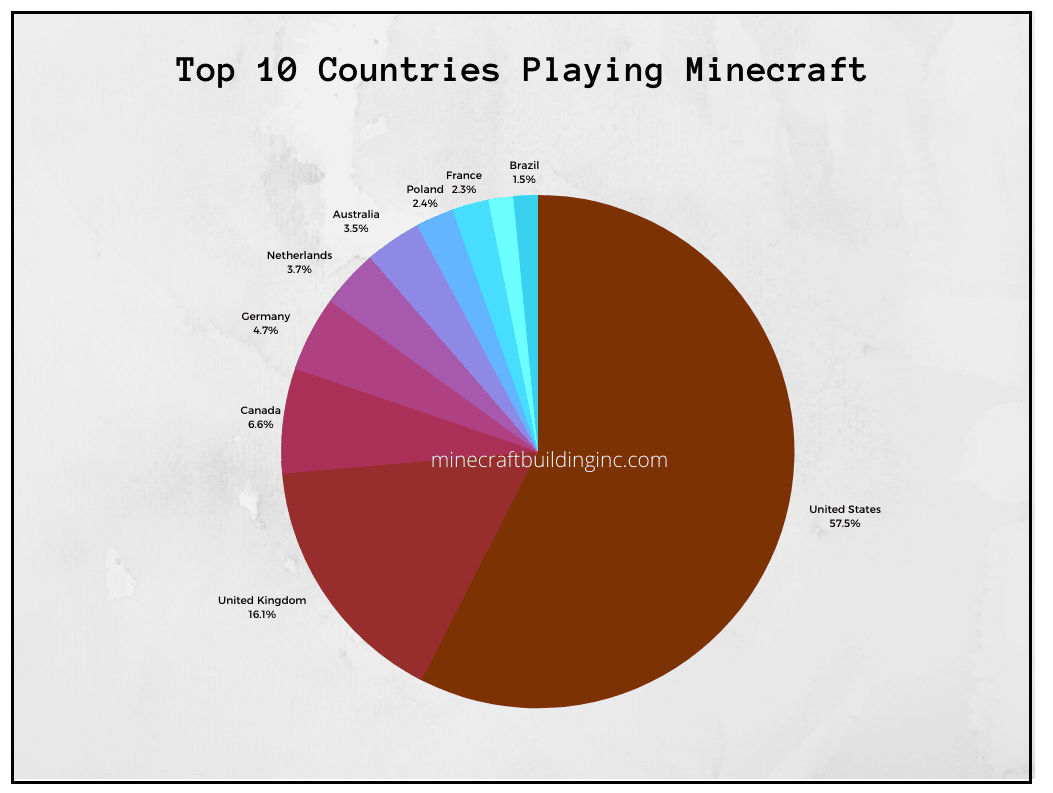 Although it has gained a large international following, the majority of its users are located in the United States. A large majority of Minecraft players (21.21 percent) reside in the United States. Following behind at 6.17 percent are Russia (5.59), the United Kingdom (5.06), Germany (4.60 percent), and Brazil (6.17 percent).
11. There have been 201 billion views of Minecraft on YouTube.
The first-person world-builder Minecraft has been viewed over 201 billion times on YouTube. Meanwhile, in January 2022, 60.4 million hours were spent on Twitch, a prominent online gaming network.
---
Sales and Revenue Statistics of Minecraft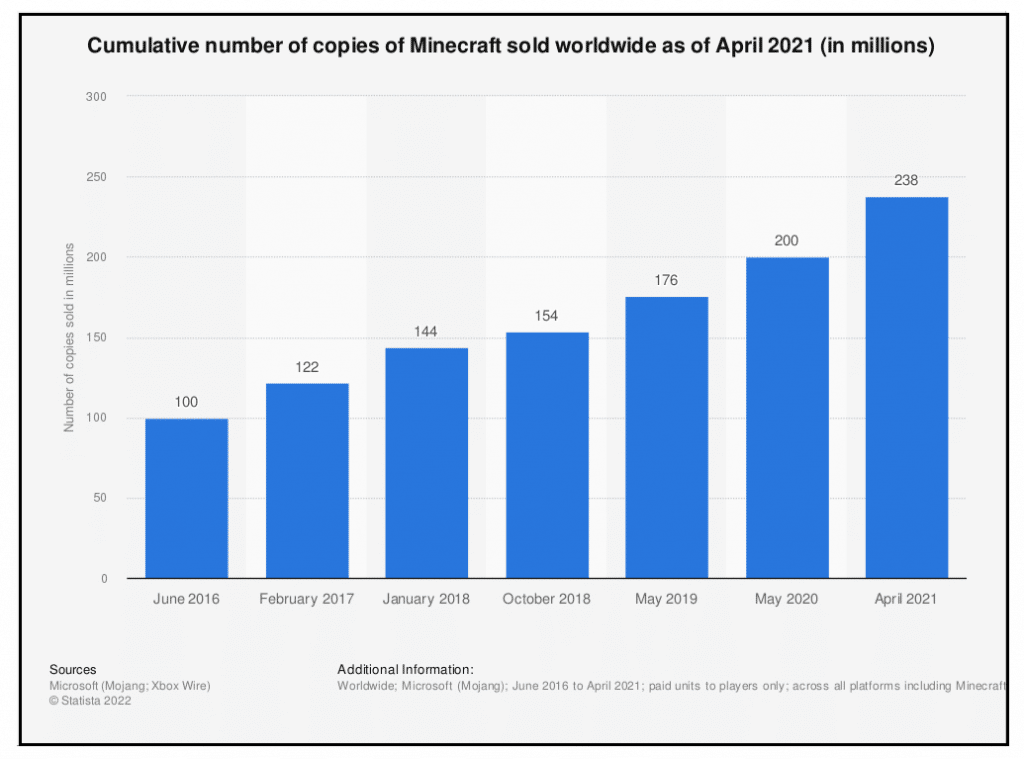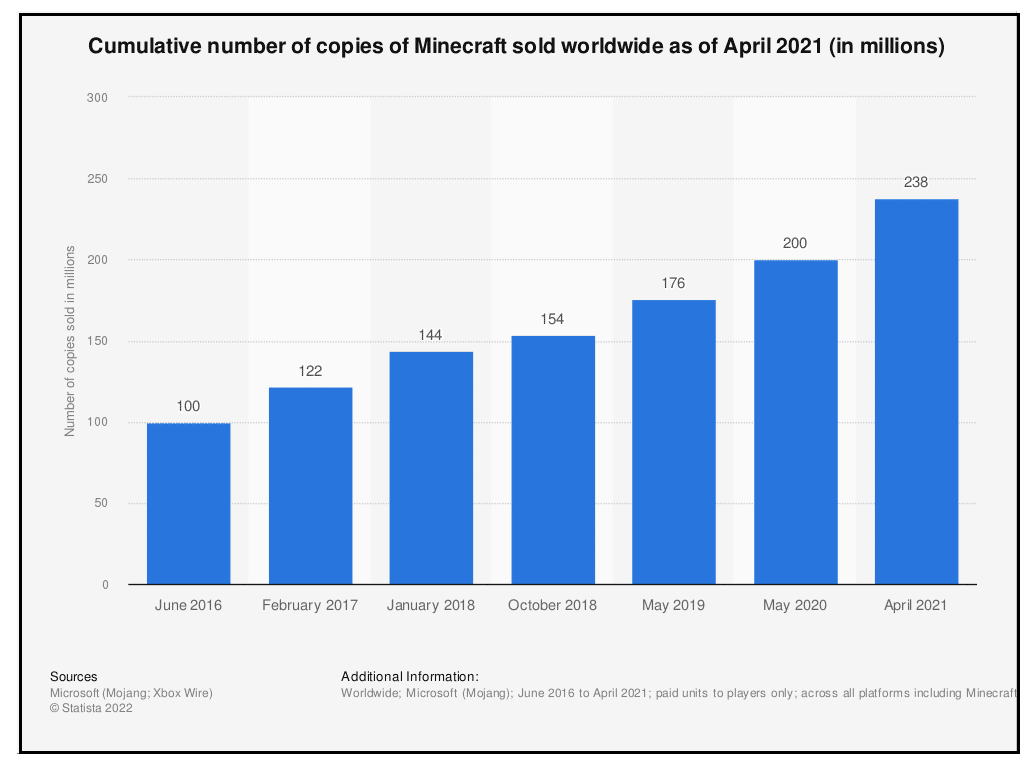 ---
12. At this point, more than 200 million copies of Minecraft have been sold.
Sales data for the international phenomenon Minecraft indicate that it is one of the best-selling games of all time, with over 200 million copies sold. Even without adding revenue from Minecraft Dungeons, Minecraft Earth, Minecraft on mobile, and Minecraft: Education Edition, this sum is already astounding.
13. How much money has been earned by Minecraft?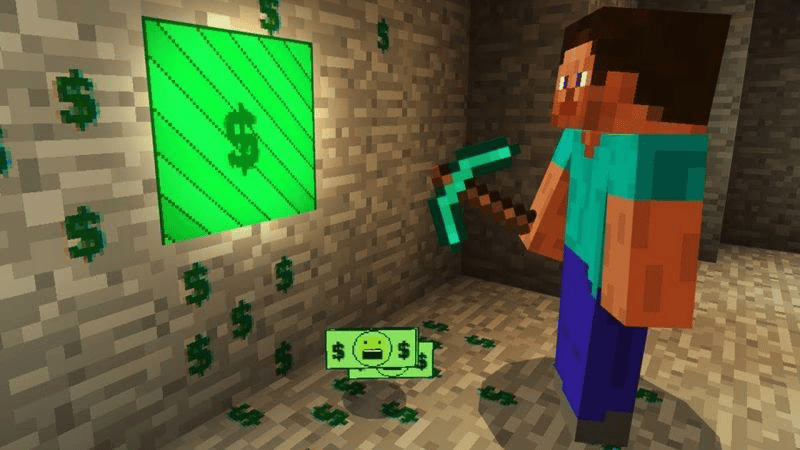 The fact that Minecraft is still gaining popularity ten years after its introduction proves the game's quality. The 2020 sales forecast for Minecraft is 415 million USD, with 110 million USD coming from mobile purchases.
---
General Facts about Minecraft
---
14. A Swedish elementary school adopted Minecraft as a new curriculum option.
Swedish news outlet The Local claimed in 2013 that a school in Stockholm required Minecraft instruction for its 13-year-old kids, years before the introduction of Minecraft Education Edition. One hundred eighty kids from the Viktor Rydberg school were included in the initiative. Consequently, the curriculum for these courses centered on developing simulated environments and wiring systems.
15. A sleeping cat provides the voice of the Ghasts.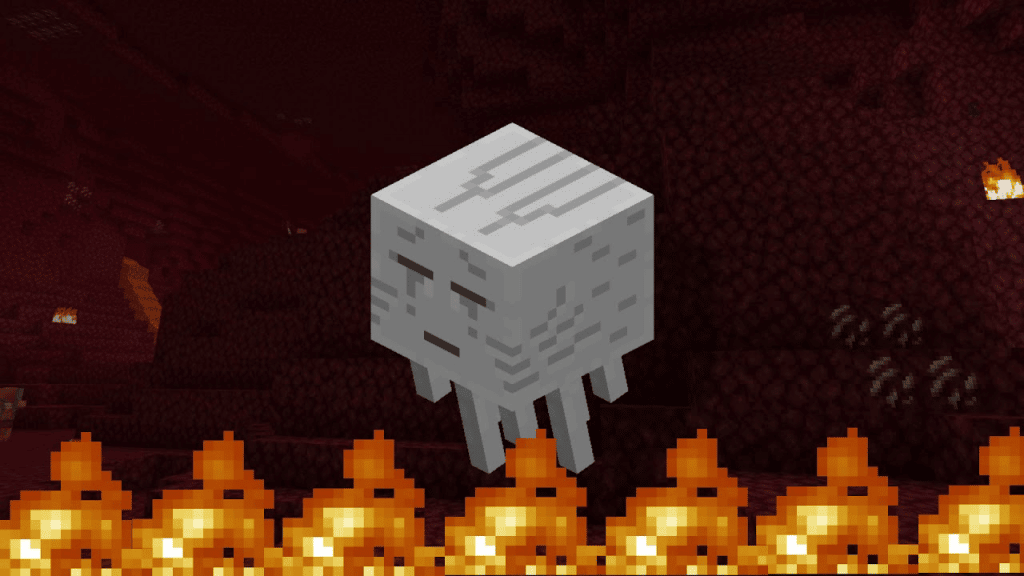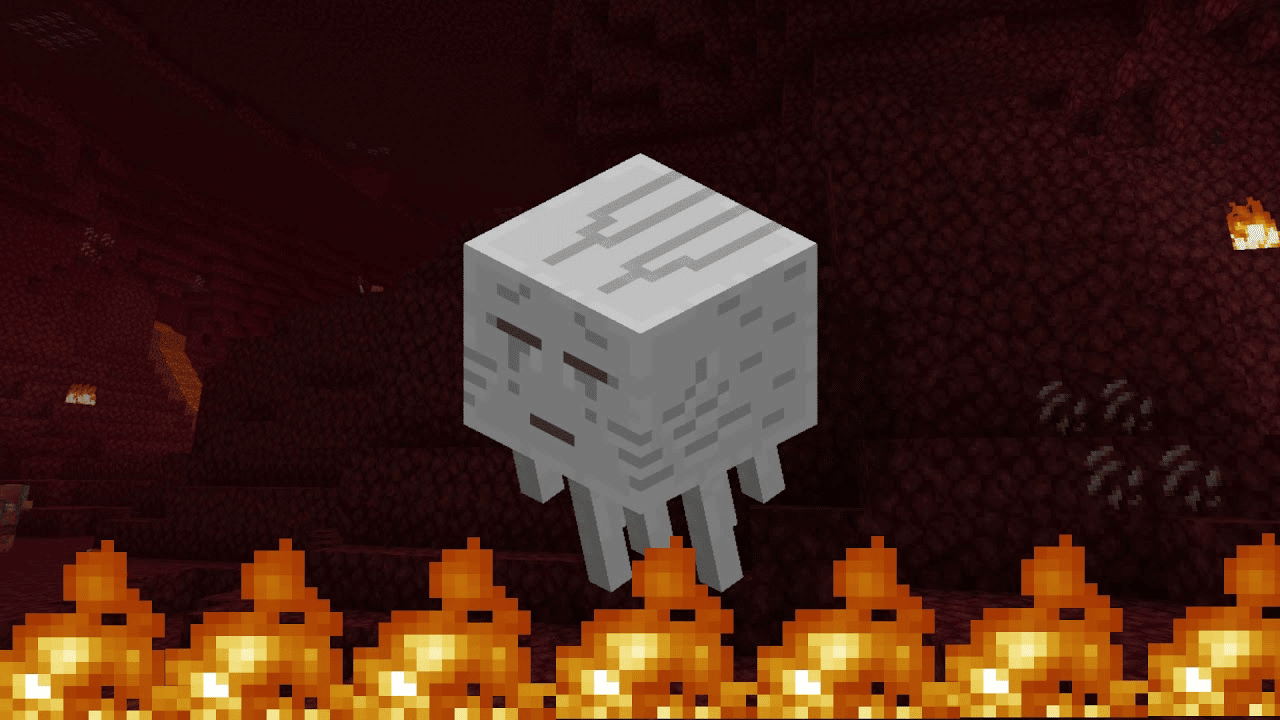 Daniel Rosenfield, who composed the vast bulk of Minecraft's music, said in an Ask Me Anything (AMA) on Reddit that the ghast noises were inspired by the sound his sleeping cat made when he woke it up. Ghasts are hostile creatures in the Nether that emit a horrific scream whenever they do damage.
16. When first created, creepers were considered a "coding error."
In an interview, Markus Presson said that the creeper—one of the game's most cherished and dreaded mobs—was a mistake at first. According to the history of Minecraft, he was attempting to create the pig-like monsters shown in the game, but he mistakenly flipped the pig's length and height, creating the creeper instead.
17. The original Minecraft was made in just six days, but it took another two years to finish.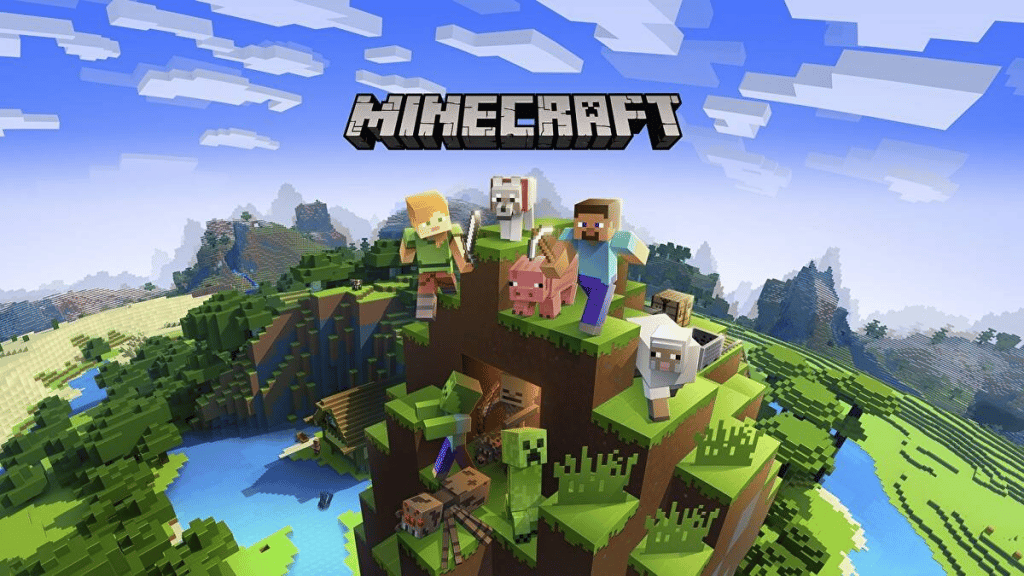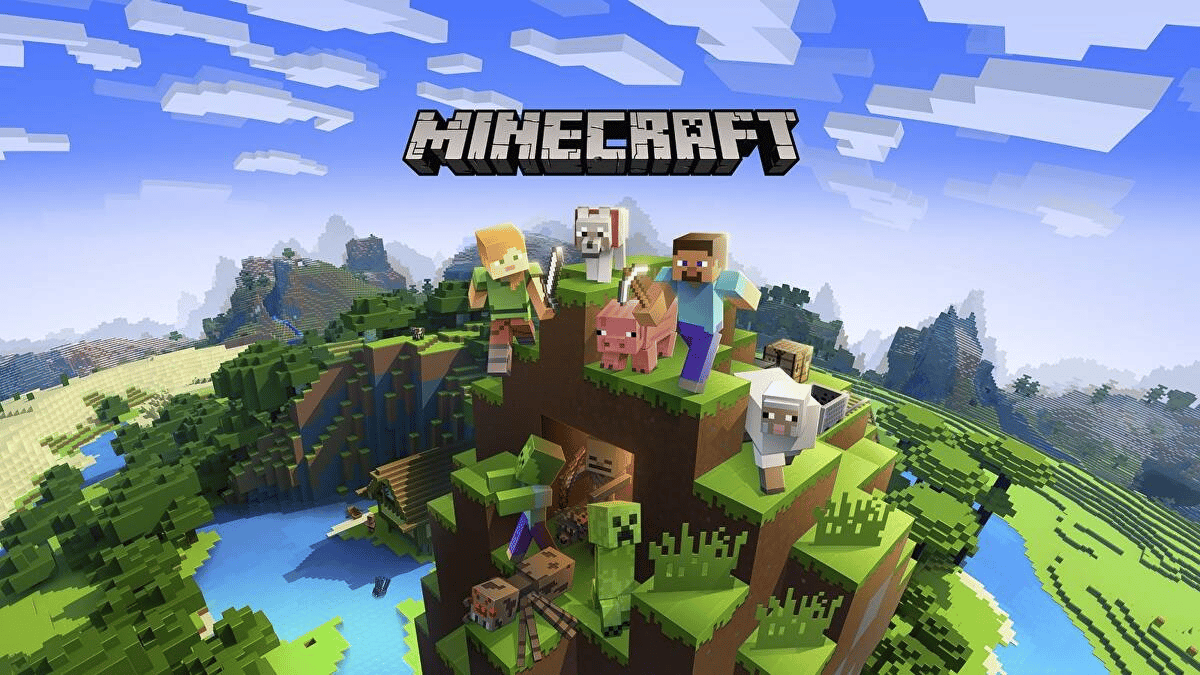 Beginning on May 10, 2009, Swedish programmer and designer Markus Persson set out to create a sandbox video game on Minecraft, steadily refining the final product until May 16, 2009. The next day, anyone can download the "alpha version" of Minecraft. Starting shortly after Minecraft for PC was released, Mojang released a steady stream of updates and changes to the game until eventually declaring it complete on November 18, 2011.
18. When it comes to Minecraft servers, the Mineplex is by far the biggest one around.
An interesting fact about Minecraft is that the biggest server is called Mineplex. With thousands of people online anytime, Mineplex has a broad variety of play areas and arenas to satisfy gamers of all skill levels and preferences. Mineplex seems like a professionally built MMO and is one of the best Minecraft servers because of the care put into every aspect of the game.
---
FAQs
Q. Is Minecraft free to play?
Yes, you can play Minecraft for free. Also, there is no need to download or install anything to play the original Minecraft; you can do it directly online. In 2009, to mark its 10th anniversary, Minecraft's original creative mode, included in the game's free-to-play edition, was released to the public. The good news is that there are still a few options for testing Minecraft at no cost.
Q. Is it bad for kids to play Minecraft?
It isn't. The game's lack of extreme violence and intuitive controls make it appropriate for players aged 8 and above. The game can be used to impart lessons thanks to its built-in educational component.
Q. What is the cost of Minecraft?
The Java Edition costs 26.95 USD and is available from the Mojang website. There's also a Windows 10 version you can buy from the Microsoft Store for 29.99 USD.
---
Conclusion
In the video game market, Minecraft is among the top titles. Statistics show that kids all across the globe continue to play Minecraft. The sandbox video game is racing headfirst towards the future with additions like a narrative mode, virtual reality, and educational components.