Having a home printer can save you a lot of time and hassle. When you need to print a document for something, it can take a lot of time and energy to find somewhere nowadays that can print your documents for you.
You might need to drive off somewhere to get the job done, you could be left standing in line, there could be traffic or any other number of issues that could disrupt your days. On the other hand, all of this hassle can easily be avoided by having a printer set up and working right there, in your home.
Printing technology has come a long way over the last few years, leading to home printers becoming much more advanced and affordable. Many home printers can do a multitude of tasks such as document printing, photo printing, scanning, photocopying and even operating as a fax machine.
You can also choose from wired or wireless printers, which can be convenient if you and the rest of your household are using one printer together. Whether you work from home, studying or just want the convenience of being able to print at home, it's essential that you choose the right printer for your needs.
Once you have selected your printer, the next job will be setting it up and then maintaining it so it performs optimally moving forward.
Let's take a look at how you can set up and maintain your printer so you get the best performance from your new machine.
---
Find The Right Location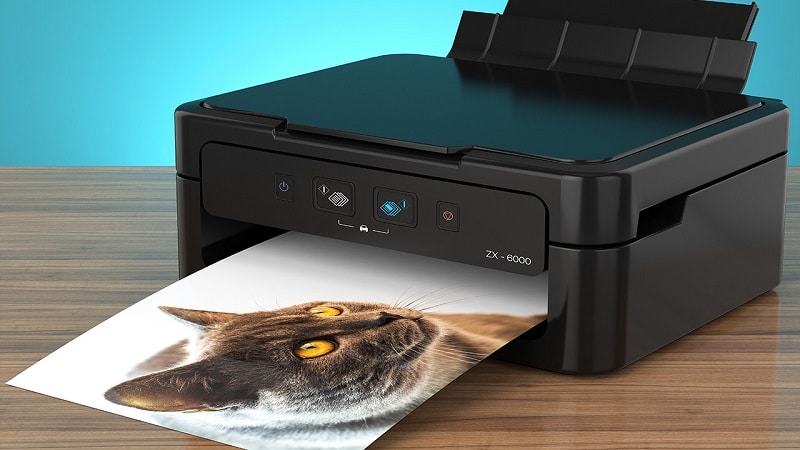 Not only do you need to connect it to your computer and make sure that the devices are speaking to each other, but you will also need to ensure that you choose the right location. While you will of course need space for your printer, you may also need room for the printer ink tank and paper tray, and it can be useful to have somewhere nearby to keep supplies.
Having your printer set up in the right location and having supplies nearby will make it more efficient for you to use your printer and access it when you need to carry out maintenance, refill the cartridges or reach the controls.
---
Connect To Your Computer
Once you have found the perfect location for your printer, you will need to connect it to your computer so that you can start using it. As all printers are different, it's wise to check the manufacturer's installation instructions to connect your device properly. However, nowadays, installation and setup are usually very straightforward with most devices being "plug and play".
Depending on the printer you have, you might need to download some drivers or update the drivers you have to ensure that everything is up-to-date. Most manufacturers will have a system whereby they will walk you through the setup step-by-step, prompting you to carry out the steps required to get your printer up and running.
Keep in mind that installation instructions will be different for Mac and Window machines so make sure you are looking at the right page of the manual when you're connecting your printer.
---
Carry Out A Quick Test
Whether you are connecting wirelessly or via a cable, once you have established a connection with your computer, it's important to carry out a quick test. Try printing a black and white document and if that prints correctly, try a colour document next. If everything works as expected, you're set up and ready to start printing.
On the other hand, if there is an issue with the print quality or the prints are not correct, you will need to troubleshoot the issue. Check that the printer heads are clean, disconnect and reconnect your computer and try turning the printer off and on again. If all else fails, contact customer support to help guide you through the process or to repair any faults that might be present in your new printer.
---
Ongoing Maintenance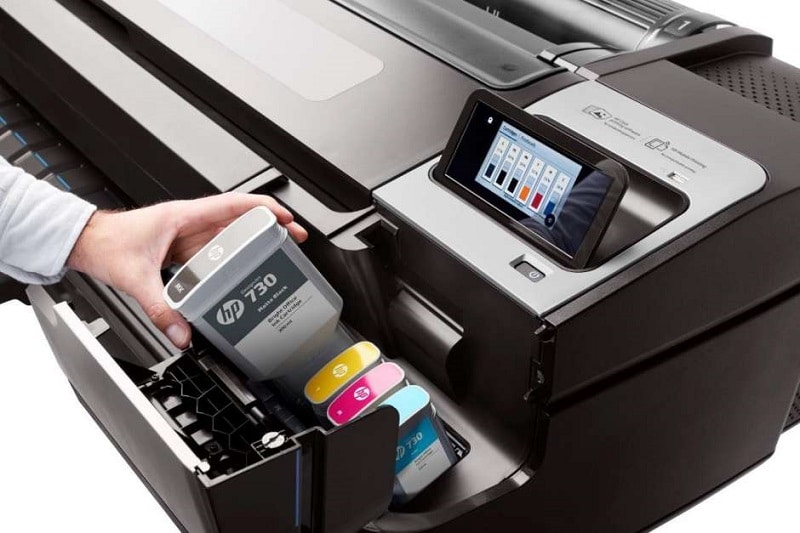 Like any home appliance, if you want your printer to continue to serve you well for many years to come, you need to look after it. Clean your printer regularly to keep it free of dust and debris that can cause jams, leaks and other performance issues. Use a slightly damp cloth on the outside of your printer and a lint-free cloth on the internal workings to keep your new printer working properly.
Be sure to use high-quality printer cartridges designed for your printer make and model and to get the best results, be sure to use decent paper. Finally, while most printers have a self-clean function for the printer heads, you may need to do this manually from time to time. If this situation arises be sure to consult your owner's manual to ensure you tackle the problem correctly.
---
Ensure The Best Quality Prints From Your New Printer Moving Forward
With your new printer set up and ready to use, you can start printing all of the documents and photos that you want, conveniently, from the comfort of home.
As time goes on, be sure to take the time to maintain your printer so it continues to produce the best possible results every time you hit the "print" button going forward.
If you're looking for a reliable and high-quality printing solution, consider sharp copiers orlando which can help you set up and maintain a new printer with ease and efficiency. You can also check the high quality catalog printing services at the best prices.