Like any other smart device manufacturer, Fitbit releases software updates for its devices. Besides the new features and bug fixes that come with the updates, a Fitbit update also improves the device's performance.
And of course, every Fitbit user wants optimum performance from their gadget. Therefore, updating your gadget's operating system is inevitable whether you are a new Fitbit user or an old-timer. Here is our 2022 guide on how to update the Fitbit device. But first;
---
Check the version of the Fitbit App on Your Phone or Tablet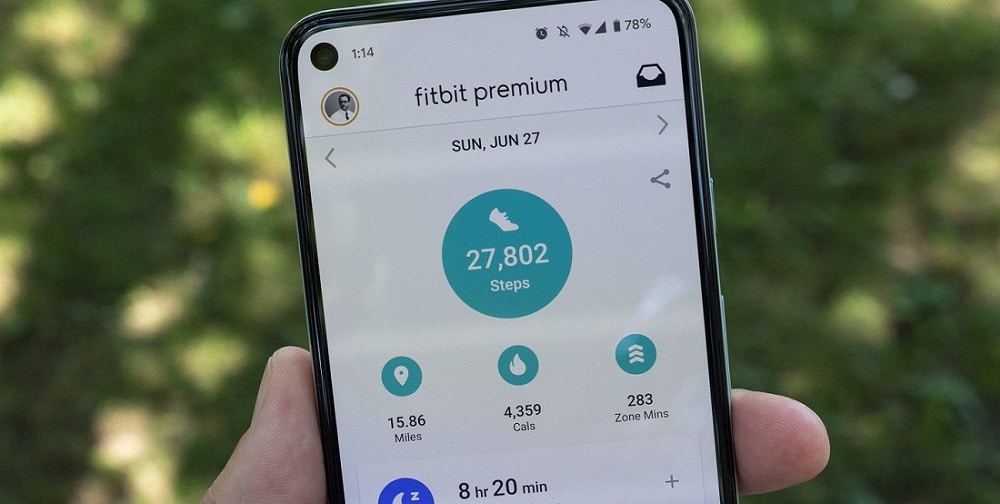 Before you update your Fitbit OS, confirm that you have the latest version of the Fitbit app. You need to have the latest Fitbit app on your phone or tablet. Here is how to check the Fitbit app version and how to update it if necessary;
Step 1: Go to the app store where you downloaded your current Fitbit application.
Step 2: Head to the search bar and search for Fitbit. Once you find it and there is an option for updating it, Update your current Fitbit app if it's not the latest.
Step 3: Tap Update, and the updating process will begin.
Once you update the Fitbit app on your handset, you can proceed and update your Fitbit device.
---
How to Update Fitbit Device
Updating your Fitbit gadget may take an hour or more. So, before you start the process, ensure the device has at least 50% battery power. To be safe, we advise you to let the gadget sit in its charging dock while the update is in progress.
---
Update Fitbit Device Through the Mobile App
Updating the Fitbit device via the smartphone application is a straightforward process. But before you start, check if there is an update available for your Fitbit firmware;
To begin with, ensure your Fitbit device is synchronized with your Fitbit app on your phone.
Launch the Fitbit application on your phone. If the firmware on the device is outdated, you'll see a notice near the top of the Dashboard notifying you, Firmware update available. Adjacent to that, you will find a small pink banner; tap it to start updating your Fitbit device to the latest firmware. When updating, place your Fitbit device next to your phone.
Alternatively,
Launch your Fitbit app on your phone and tap on the Account
Proceed and select your Fitbit device, and it will lead you to the Settings
If there's an update available, you will notice a banner indicating Update Tracker Software.
Tap on the Update Tracker Software banner and pay attention to the prompts on the screen. Once the update starts, a message will pop up at the bottom of the screen, notifying you that the update is downloading and installing.
When the update is complete, your Fitbit device will restart.
---
Update Fitbit Device Through Your Computer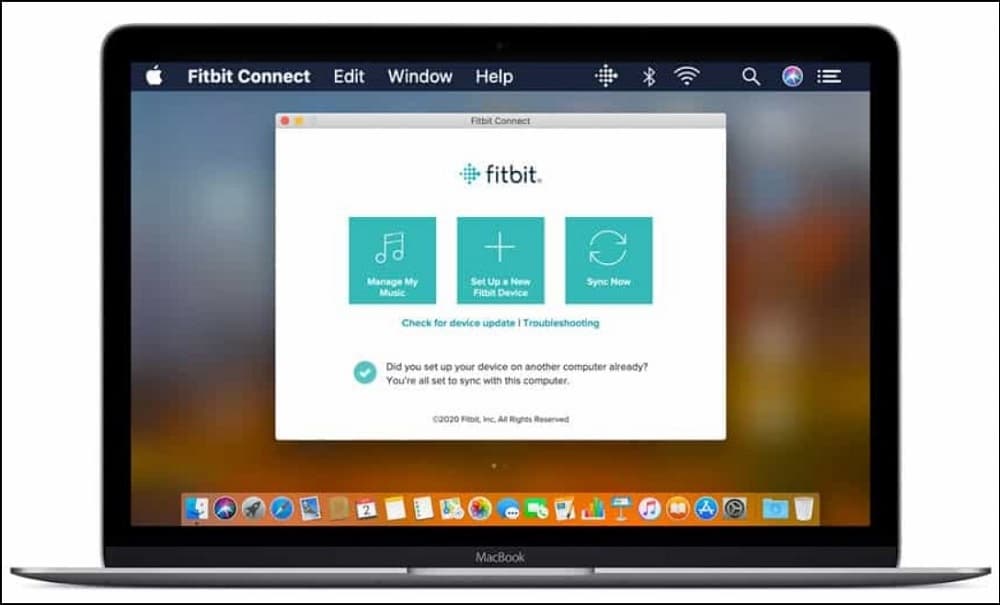 You don't need to have a Fitbit app on your phone to update the Fitbit device. Instead, you can update the device from your computer. Here is what you need to do;
Step 1: Download and run the Fitbit Connect app on your computer.
Step 2: Proceed and log in to your Fitbit account.
Step 3: Next, choose Troubleshooting, and it will open a new screen where you can check for updates.
Step 4: The computer will check for updates and notify you if you are on the latest firmware or there is an update for you.
Step 5: If there is an Update for you, follow the prompts to install it.
Place your device next to your computer when the update is running.
Note: Before updating your Fitbit gadget, ensure it has sufficient charge.
---
FAQ
Q. Why isn't my Fitbit updating?
Sometimes a firmware update may fail due to several reasons. If it fails, check if your Fitbit gadget has at least a 50% charge. Then try these steps;
Power your device off and on again.
Restart your phone (the one you are using to update your Fitbit) and try again.
If it doesn't help, use a different device to log in to your Fitbit account and retry the update.
If the above procedure fails, contact the customer support team.
NB: Do not factory reset your Fitbit gadget unless instructed by customer support.
Q. How do I check if I have a Versa 2 or 3?
These two devices differ in size, with the versa 3 offering the biggest display of 1.58in while Versa 2 has 1.39in.
Q. What is the latest Fitbit 2022?
The latest Fitbit in the market is the Versa 3, released at the end of September 2020. Versa 4 is expected in the market by August 2022.
---
Final Word
Updating your Fitbit device regularly is crucial to ensure it runs smoothly and efficiently. The best way to update your gadget is by using the Fitbit app on your phone. If that doesn't work for you, try updating from your computer using the Fitbit Connect app.
And with that, we wrap up this post on 'How to update Fitbit Device'. I hope you found it very useful and informative. If you have any questions, drop them in the comments section down below.