Instagram is great for sharing trendy marketing, businesses, and social life posts. However, your posts may become outdated or irrelevant to your current followers as time goes by.
To keep your followers engaged without deleting the earlier posts, you have to hide the irrelevant posts or any other posts you don't want your followers to see. To keep your posts hidden from your followers, you can opt to keep your Instagram private.
Either way, here is a quick guide on how to hide Instagram posts. But first;
---
Why Should You Hide Your Posts on Instagram?
Different factors can necessitate the hiding of posts on Instagram. They include;
You want to post a video or photo that is not appropriate for your followers.
There are also instances where you might have posted something in error, like when you accidentally posted a private message instead of an image or video.
Suppose there are inappropriate comments on your post. There may be times when someone comments something inappropriate on your post, and it becomes necessary for you to hide it from other users so they don't see such comments. This could cause embarrassment for both parties involved, and it would be better if this doesn't happen by hiding the post altogether.
Suppose you are concerned about privacy. You might not wish to share your posts with everyone on the platform. Maybe you are busy with a project or don't want everyone to know what you're up to. If this is the case, hiding your posts is a great way to do so.
You might also want to hide your posts if you're tired of seeing certain people who are always commenting on your photos or videos.
---
Hide Posts on Instagram by steps
If you have any of these reasons and want to hide your posts on Instagram, this article will help you do that.
Step 1: Trace the post you want to hide: Launch your Instagram app, visit your profile page and find the post you wish to hide.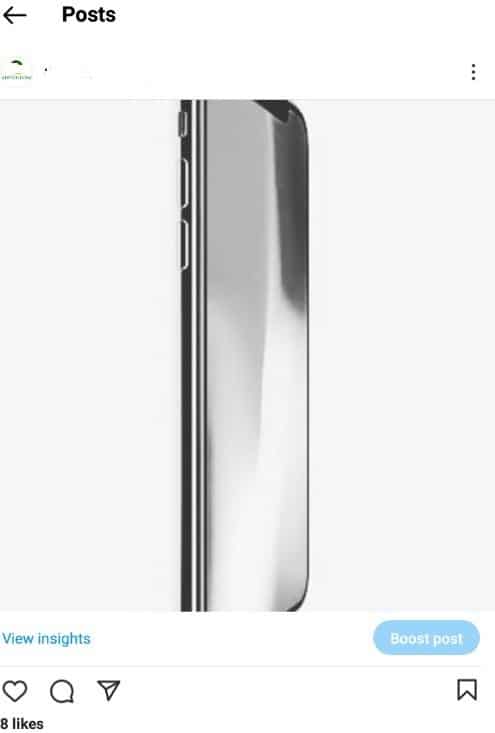 Step 2: Tap on the three dots: On the post you have selected to hide, tap on the three-dots icon at the far right corner of your screen.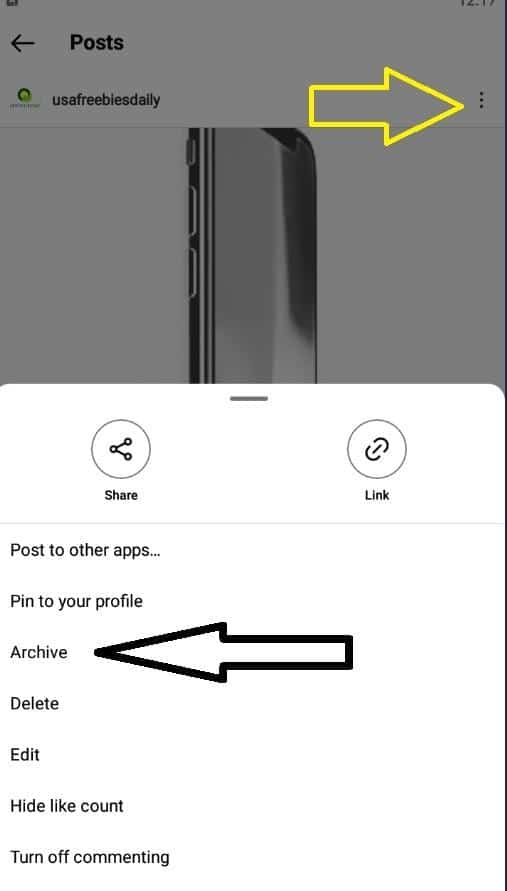 Step 3: Tap Archive, then Archive, and your post will be automatically taken to the archive. Your followers will no longer see it on your profile or feed. While the posts are hidden from your followers, you can view them.
If there are other hidden posts, depending on your Instagram version, you may be redirected to where the other hidden posts are. Some versions may also notify you that the post will no longer be visible in your profile or search results.
---
When you choose to hide your Instagram posts from the public, the posts are not deleted from your profile: you can still access them.
Here is how to access your hidden Instagram posts;
Step 1: Open your IG profile and tap on the Hamburger menu in the far right corner of your profile.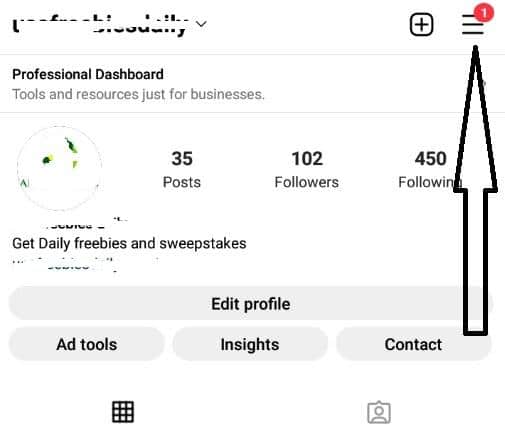 Step 2: Next, tap on Archive. In this section, you'll find all the Instagram posts you have hidden from your followers.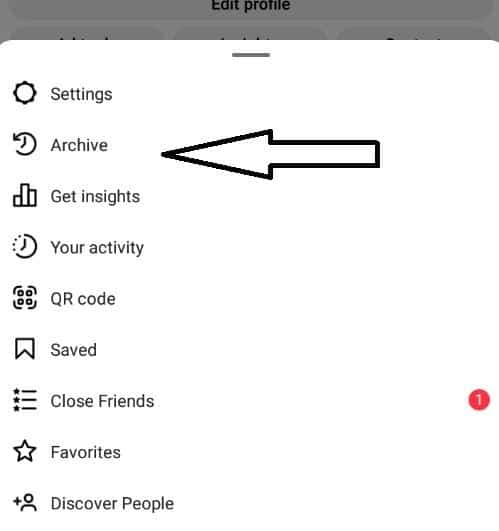 You can now view all the posts you have hidden from your followers. All the comments and likes of each post will also be visible from your side. However, people who liked or commented on the posts cannot see the post nor the likes and comments.
---
How to Unhide Your Posts on Instagram
You can hide your Instagram posts from your followers and later choose to edit them and make them ready for the public. Here is how to unhide your posts on Instagram;
Step 1: Find and tap on the hidden post you intend to make public again.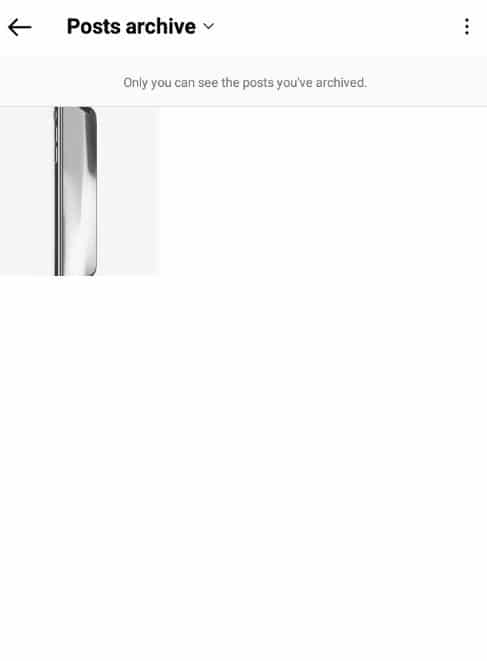 Step 2: Tap on the three dots at the far right of your post. This move will open a menu you saw when archiving the post.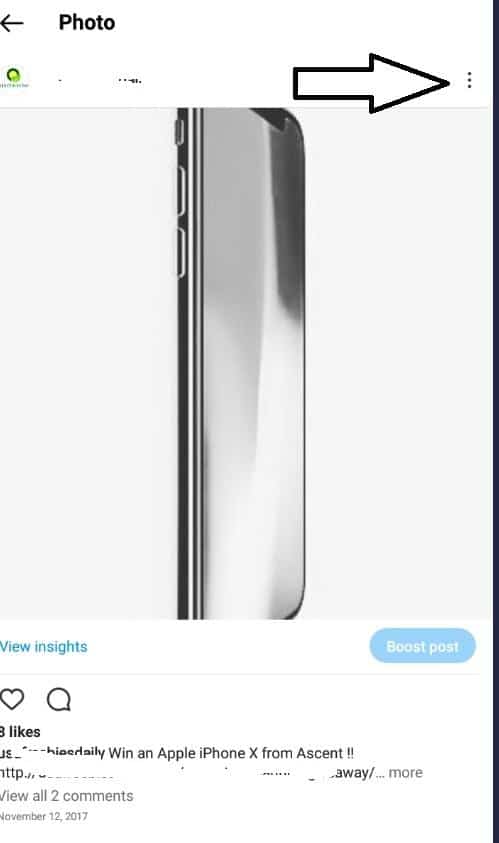 Step 3: Click on Show on Profile to unhide the post. The post will now reappear on your profile and search results.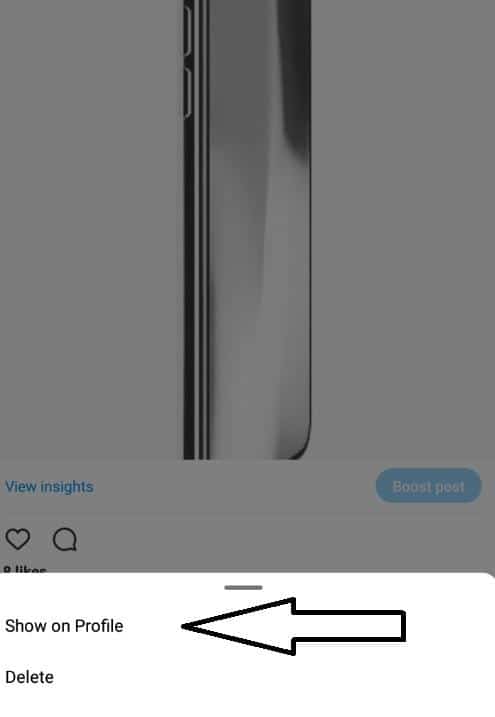 Note: When you unhide your post, it will not display at the start of your feed as a new post. Instead, it will reappear in the same spot it used to before you hid it.
If for any reason, you are not able to hide your posts on Instagram from the public, you can choose to set your account as private if you don't want anyone to see your posts except your followers. To do so, follow these steps:
Step 1: Tap on your Profile icon in the bottom right corner of your screen.
Step 2: In the upper right corner of the screen, tap the Menu button (three horizontal lines).
Step 3: Proceed and tap on Settings, then Privacy.
Step 4: Under the Account Privacy and Private Account, slide the toggle switch to the On position.
Your posts will now be visible to your followers only.
---
Conclusion
If you have sensitive posts or any content on your Instagram profile that you wouldn't want to be viewed by your followers, you can permanently hide it. Follow the tips above to hide any of your Instagram posts that you don't want to be in public.