Computers in the classroom are typical as technology shapes society's future. Schools are now approving the use of laptops in the classroom from elementary through graduate school.
Naturally, there are disagreements over the pros and cons of using computers in the classroom, and usage patterns vary from school to school.
However, we can be sure that more youngsters are using computers and becoming skilled in modern technology, regardless of whether schools permit pupils to have individual laptops or spend time in computer labs.
Not only do computers help with assignments online, but they are beneficial for exam preparations too. Here are more reasons why we need more computers in the classroom.
---
Benefits of Computers in The Classroom
A few reasons why we use computers in the classroom.
Improved Engagement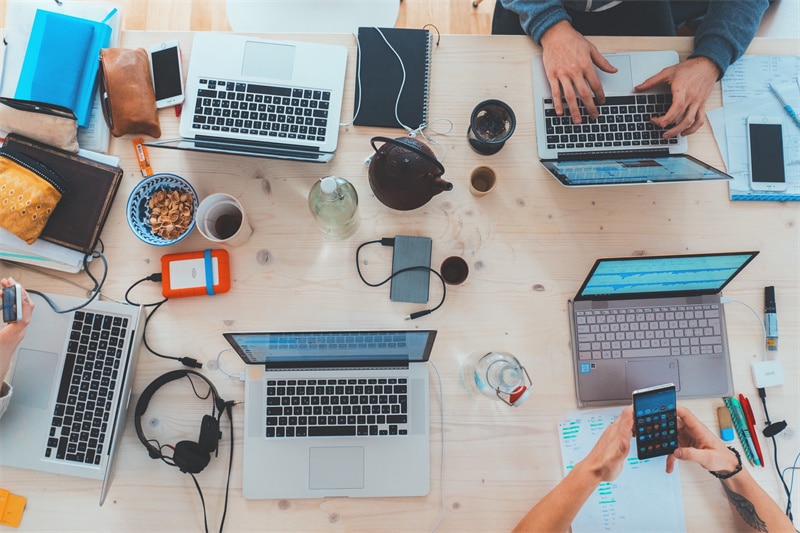 Computers must be used in the classroom as an important tool for learning. Students are more likely to enjoy their studies when they utilize computers, which leads to improved performance.
When computers are being used, students are more engaged and attentive. Using computers in the classroom allows students to collaborate while also teaching them to be independent.
More Convenience 
A student's life has become quite convenient thanks to computers. Students can research and write their schoolwork online, collaborate with classmates and teachers using email or other media, and share knowledge with others simply by using a laptop. Indeed, a computer greatly facilitates the lives of students.
Access To The Latest Information
The days of using the library as your only resource for research and assignment completion are long gone. Today, accessing all the information you need for research is much simpler and quicker thanks to the availability of computers in schools. You may find all the information you require for your projects in a matter of clicks.
Oversold And Underused Computers In The Classroom 
Oversold And Underused: Computers In The Classroom is a book by Larry Cuban that got published in 2001. Most of the book is dedicated to Cuban's investigation of Silicon Valley schools, where he discovered that less than 10% of instructors used their classroom computers once a week.
Moreover, even when they are employed, computers are not put to innovative or sophisticated uses. As a result, they aren't doing much to raise student achievement. Cuban suggests that teachers be given a lot of input on objectives and their implementation, more free time to become proficient with the tools themselves, better technical assistance, and more training chances.
In addition, he urges "a critical assessment of techno promoters' premises, a return to the old civic and social role of American education, and a reconstruction of social capital in our institutions." His main contention is that we can truly understand the potential of technology in our lives when we have thoroughly analyzed it and put it into use.
Help In Research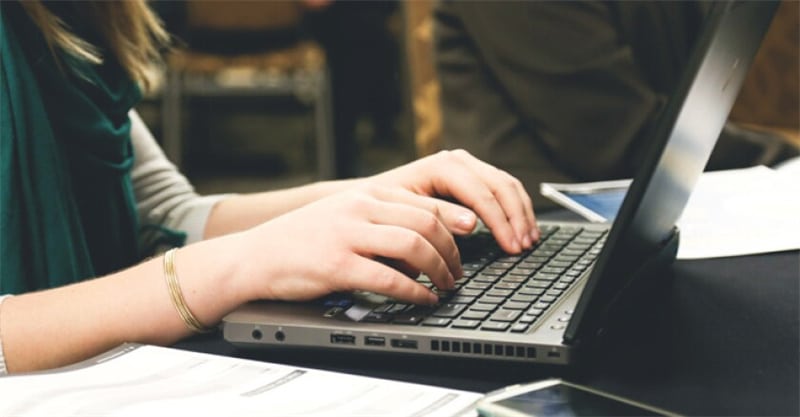 Technology aids students in finding the most pertinent and reliable material while selecting a subject for their research or essay. The computer and the internet have all the current information about choosing the best thesis topic and the pertinent information to support the choice, regardless of whether the subject is science, commerce, sociology, or any other course with a name.
More Productivity 
Without a doubt, computers help every student be more productive. They can use these even beyond school hours to finish assignments, check grades, and give presentations. In addition, there are many things to study. Therefore, the efficiency and flexibility that computers provide pupils are worth it.
Get Admission In The Best Colleges 
Students may easily obtain all the information they need online when they are attempting to determine which university or college to apply to. This material includes details on the admissions process as well as facts about various universities. Colleges and universities have a strong online presence.
They are available to help students with practically anything they need, including questions about admissions, help with the registration and visa processes, payments, and getting ready to arrive. It has benefited pupils and helped them reach new and amazing study destinations.
Study Sessions 
Students need to view current information and updates while deciding which courses to take, and technology may help them do so. In this way, learners may determine the appropriate course dates; the assignment outlines also assist them in planning out their academic work.
More Student-Teacher Collaboration
Teachers and their students can improve their relationships with the use of technology. For instance, 84 percent of instructors say they use the internet at least once a week to discover engaging content for their pupils. In addition, incorporating computers into lesson planning and using it to increase one's subject-matter knowledge can have a big impact on the classroom.
Better Opportunities 
Students have access to a wide range of options because of technology and the internet combined. This way, people may learn all about them, choose what will best support their goals and success, and make informed decisions. In addition, through messengers, they can communicate with and learn from other specialists.
Improved Communication
Computers have facilitated communication, particularly for students who live distant from their families. However, even while they are far from home, students may easily stay in touch with their friends and family thanks to messaging apps, emails, alerts, and sharing options. Simply said, the internet and computers keep the world connected despite their distance.
Visualization Tools 
Many children struggle to visualize the concepts being taught, making arithmetic a challenge. Students can now use applications to view connections on the screen. In the National Library of Virtual Manipulatives, a team from Utah State University has compiled a lengthy list of arithmetic tools organized by grade/developmental stages.
Students enter data, and as the data changes, the graph displayed in front of them moves. There is no denying the fact that abstract ideas are frequently difficult to picture. With these instruments, the ideas become less abstract and more tangible because they are perfectly presented in front of you.
Individualized Lectures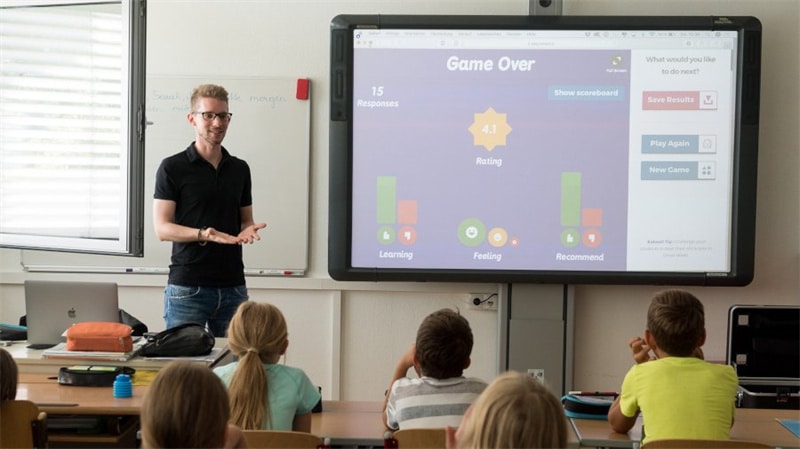 Before, it was challenging to find the opportunity to assist kids who were either far behind their peers in a subject or suffering from it. Now, teachers can provide children with a variety of activities using computers to aid in their learning.
For instance, when talking about the natural ecosystem, some pupils were not prepared to go ahead and had difficulty understanding the material.
A teacher can extend the study concept by having those kids who have understood it make a film explaining the processes in their own terms using computers. The teacher can assist the handful who are having trouble catching up while those pupils are focusing on their films.
Computers in the classroom present a host of possibilities for both students and teachers alike. This mighty resource can enable students to reach their full potential and propel them towards a successful career.