Once the mainframe of any gamer's set-up was a PC, and some still prefer it. So many technological progressions have been made in the decade that gamers can now play anywhere.
Though mobile and console gaming are seeing huge growth, PC gaming is still a significant part of the market. In 2021, consumer spending on PC gaming hardware amounted to $5.74 billion, showing the appetite is still there.
Some people who have come to gaming over the last few years may switch to a PC set up. If you have suitable space at home and are committed to your hobby, it's a logical step.
A PC set-up at home provides you with a more immersive gaming experience. It allows you to become more absorbed and truly get the best from a game.
If you already have a PC at home and would like to upgrade it for gaming, this is a helpful guide.
---
Operating System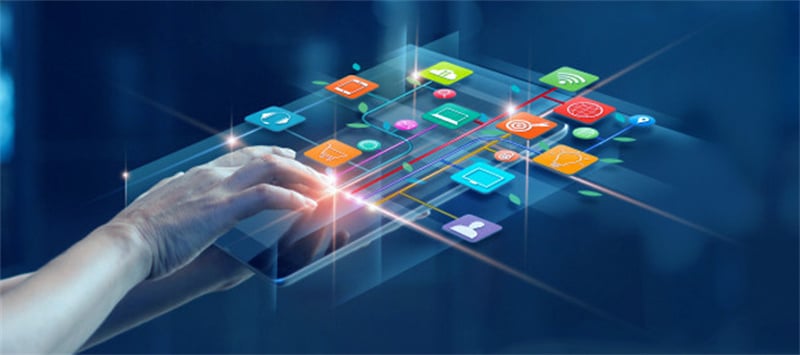 Your OS (Operating System) is the boss of your computer. It makes sure all the other parts work, and work together.
PC's that are under 15 years old are usually equipped to run Adobe Flash. This is adequate for running bingo slots such as Jackpotjoy and others.
However, more sophisticated games such as Cyberpunk 2077 or Ghostwire: Tokyo will demand more from your operating system.
In general, Windows 10 Pro is the go-to for most gamers. It can handle pretty much any type of game you want to play. Keep an eye out for Windows 11 22h2, which promises new optimizations for windowed games.
The majority of game developers ensure they have their product ready for Windows before everything else.
Other reviewers rate the following OS:
For some games, this open-source OS outperforms Windows. Game support is improving for Linux, even though it has a small market share.
If you're a committed Apple device user, then you'll use Mac OS. It does perform beautifully, but it cannot be installed on a PC, only a Mac.
---
Processor
Next up is your processor. Some games will perform just fine on anything above 2.0 GHz Pentium 4 Processor.
However, this is 2022. Look for an AMD R5 1600x if you want high-powered gaming.
The speed and responsiveness are second-to-none.
---
Memory
Memory is not quite as important as it used to be, as now many games are supported online. This means that your PC memory isn't being blocked up by huge downloads.
However, it is vital to ensure that you have enough RAM to keep your games running smoothly. It's recommended to have at least 8GB of RAM for reliable game play.
Serious gamers should look at getting 16 RAM.
---
Graphics Card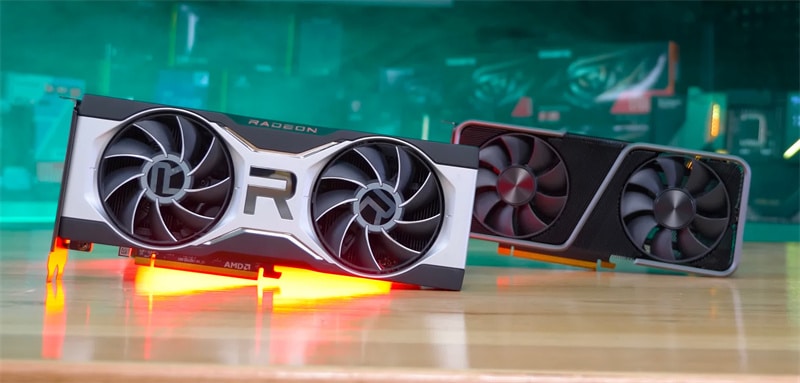 Graphics are a huge part of any games. Many PCs, especially newer ones, have a standard graphics card that performs well for games.
If you're seeking the best though, you need low power consumption but high performance. For that, try the Nvidia GeForce RTX or the AMD Radeon RX 6000.
Some of the best-known gamers rely on these, so you know you're in good company
---
Sound
When you want total game immersion, you don't need any tinny sound putting you off. Playing games without sound on a PC is like watching a movie with no sound, possible but not enjoyable.
Game developers work hard in creating the perfect sound and noise tracks to their games. It is definitely a part of the experience.
If you're looking for realistic 3D sound, try one of the following:
Sound Blaster Z PCI-e
Creative Sound Blaster Audigy FX PCI-e 5.1
While we're on sound, the LG Module Spinner 1.3 gets an honourable mention. It is a set of modular speakers that separates game sounds and offers amazing 3D audio effects.
---
Hard drive
If you haven't already, upgrade to a solid-state drive. This uses flash memory instead of a spinning disk and it's much faster.
Solid state drives achieve write speeds well over 500 Mbps. Choose the Samsung 970 EVO Plus if you want speeds over 3300 Mbps.
One issue here used to be the price difference between solid state drives and hard disk drives. Thankfully prices have come down.
---
Keyboard
If you have a controller then your keyboard may not be a consideration for you. However, a proper gaming keyboard can be useful and enhance your experience.
Redragon have excelled in creating a one-handed keyboard especially designed for gamers. The Redragon K585 DITI One-Handed Gaming Keyboard has:
42 anti-ghosting keys
7 macro keys
5 different keyboard modes
Which all combine to make it a hardcore gamer's dream keyboard.
You may wish to upgrade your mouse pad too. A good choice for this is the RGB Gaming Mouse Pad with Wireless Charging.
It's oversize so it's a good foundation for your phone too, so you can charge it without wires. This eradicates one problem gamers have: clutter.
---
Monitor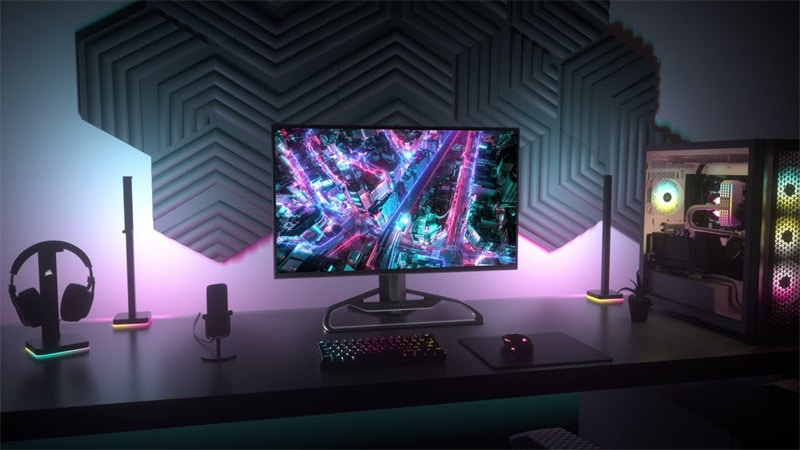 Your monitor is one of the biggest things to contribute to your enjoyment of gaming. You need space to see everything that is going on, and full HD to get the best from it.
Gamers suggest monitors up to 31.5 inches, which are widely available. A dual monitor set-up is the dream, especially if you use different aspects of a game and the chat function.
Modern gaming technology has come forward in leaps and bounds so your set up can be anything you dream of. You are really only limited by your budget or your space.
Investing in your set up means playing in comfort and eliminating irritations such as glitches and low-quality sound. Go forth and conquer the world from your games room!