The proxies you use for copping sneakers can help a lot. Come in now and discover the providers to purchase the best proxies for sneaker botting in other to increase your chances of succeeding.
Overview of Best Sneaker Proxies
---
If you are a sneaker freak, you can attest to how stiff the competition is to order exclusive sneakers for retailing or personal use from standard sneakers companies like Nike and Adidas. This is not difficult to understand. Imagine having only a hundred sneakers to be contested for by a million potential buyers.
This simply implies higher demand for these sneakers than the quantity provided by the manufacturers. This is where sneaker bots come in as they help increase your chances because of how fast they automate the checkout process.
However, sneaker bots alone won't help you cop more than a pair. For that, you need proxies to use alongside a sneaker bot. The proxies that you can use alongside a sneaker bot to cop limited-edition sneakers are known as sneaker proxies.
They have to be fast, use IP from supported regions, and operate in stealth mode to avoid detection. In this article, we will discuss some of the best sneaker bot proxies in the market you can use.
---
1. Bright Data – Overall Best Proxies for Sneaker Copping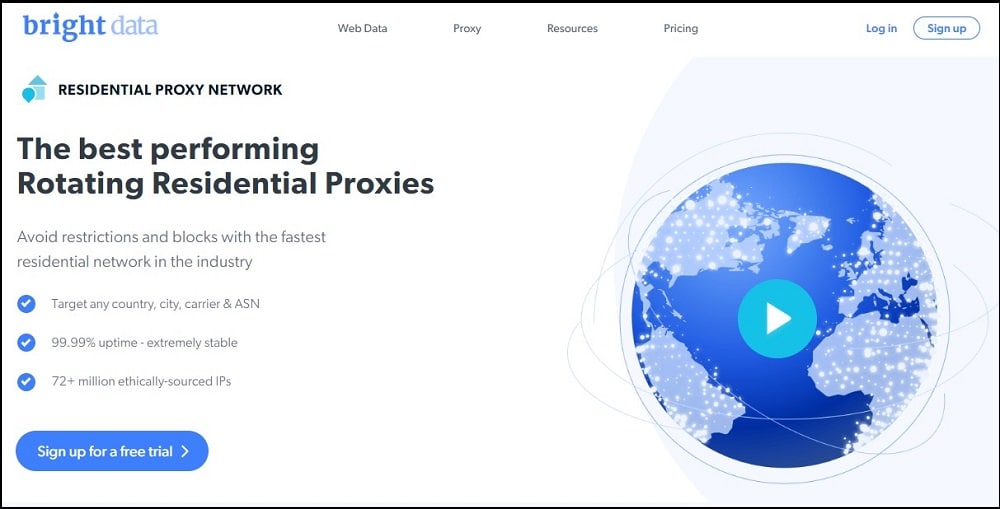 IP Pool Size: Over 72 million IPs
Locations: All countries and major cities around the world
Concurrency Allowed: Unlimited
Bandwidth Allowed: Starts from 1GB
Cost: Starts from $15 monthly for 1GB
Bright Data is by far the best proxy you can make use of on sneaker websites. It has gained its reputation as the best proxy service provider in the market through high speed. Aside from sneaker proxies, its proxies are the best you could use to bypass checks even on the most strict websites. This is because their proxies are highly undetectable. As a result, its residential proxies cop sneaker sites are the best.
Bright Data has one of the largest proxy pools with over 72 million IPs. In terms of location support, you can cop sneakers for any region of the world because of its extensive location support. Pricing is based on bandwidth and you can get started with as small as 1GB.  It proxies remain some of the best proxies for sneaker botting.
---
2. SmartProxy – Fastest Residential Sneaker Proxies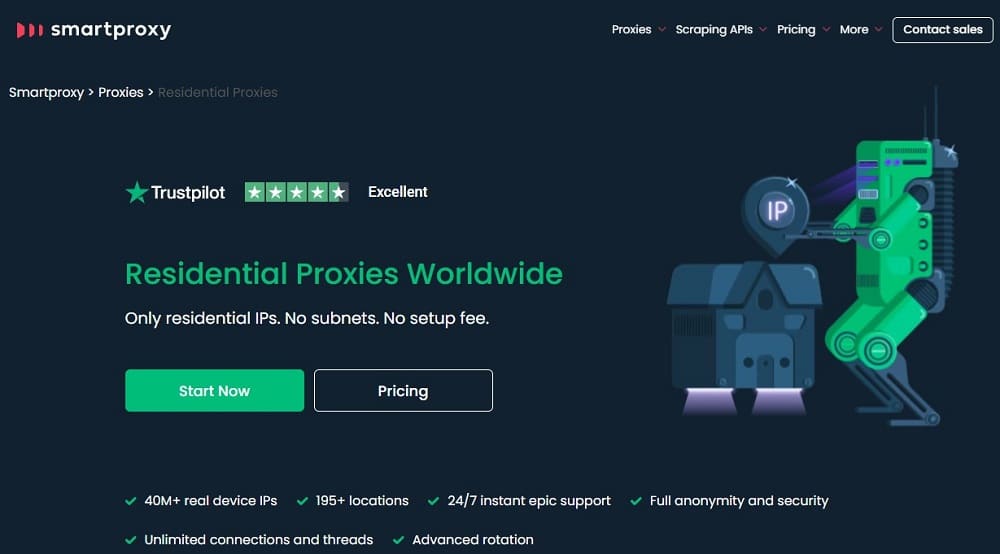 IP Pool Size: Over 40 million IPs
Locations: 195 countries
Concurrency Allowed: Unlimited
Bandwidth Allowed: Starts from 1GB
Cost: Starts from $12.5 monthly for 1GB
Among all residential proxies and sneaker proxies, Smartproxy outsmarts all with its high-speed response time. It is not arguable that good speed is a primary feature to consider in a proxy especially when you want to cop sneakers. Thus Smartproxy has an added advantage aside from its 40 million IPs sourced from 195 countries across the globe. It competes with Bright data in terms of locations but beats it in terms of speed.
Hence, it can help you make orders and checkout on sneaker sites more than many of these proxies. You can pay as you go and you also will enjoy unlimited connections and threads in copping sneakers. As with Bright Data, Smartproxy does have support for session proxies which makes them perfect for managing your sneaker site accounts.
---
3. NetNut – Residential Proxy for Nike SNKRS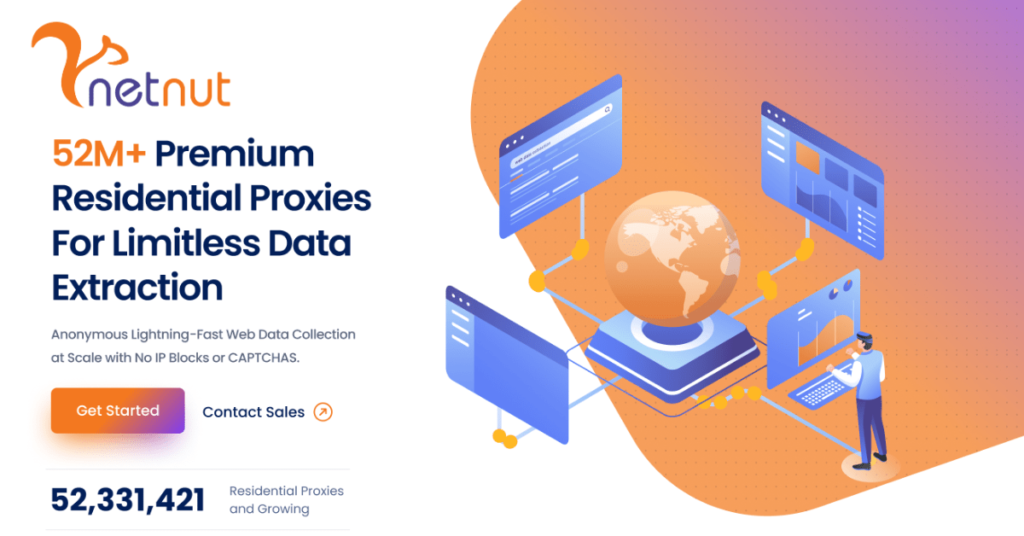 IP Group Size: 52M+ Residential IPs
Geo-Targeting Global Coverage
Allowed Concurrent Connections: Unlimited
Allowed Bandwidth: Starting from 20 GB
Cost: Starting from $350/month
Nike is one of the most famous American brands worldwide. They will soon release their Nike SNKRS edition, where acquiring sneakers will be challenging. That's why turning to the best Nike SNKRS proxies is highly recommended.
NetNut offers global residential proxy servers with over 52 million IPs. The automatic access to new IPs enhances the possibility of securing limited-edition Nike sneakers. Another critical factor is that speed and connectivity are guaranteed 24/7.
Furthermore, the NetNut residential proxy is undetectable, preventing IP blocking in any context. Overall, this NetNut proxy service is tailored for stringent websites like Nike SNKRS. The NetNut extension is easy to use, and the API provides code examples for your convenience.
NetNut's plans for their residential proxies are based on bandwidth, starting from $350 per month for 20GB of bandwidth. You can expand your plan options according to your needs and possibilities.
Pros of NetNut
Over 52 million automatic rotating IPs.
Fully unlimited sessions.
No CAPTCHA or IP blocks.
100% anonymous.
Plans suitable for each user's needs and budget.
7-day free trial with no limitations or restrictions.
---
4. Proxy-Seller — Sneaker Proxy with Flexible Payment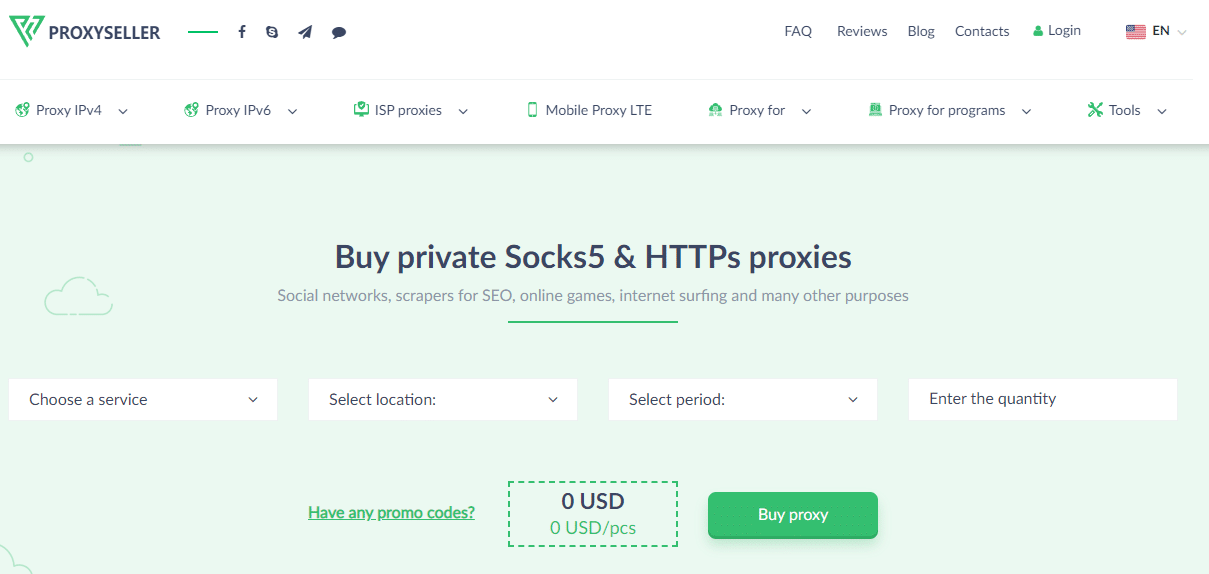 Locations: Supports over 50 countries
Concurrency Allowed: Unlimited
Bandwidth Allowed: Unlimited
Cost: Starts at $2.14 per proxy monthly
Even though we paid much attention to residential proxies, here comes a Proxy Seller specializing in high-speed and reliable private proxies. If you look deeply at their website, the provider also has special proxy packages for the sneaker websites.
Since there are so many sneaker stores, currently, Proxy Seller offers Nike, Adidas, Supreme, sneakerheads, Footlocker, and general proxies for the sneaker websites. If you want special sneaker site proxies, they have the above options, which support central sneaker store locations worldwide.
Want to know the unique features of the company? Well, they give you unlimited traffic, bandwidth, and concurrent connections, which means with IPV4 proxy, you can automate multiple sneaker accounts. This is because the speed is steady, and these IP addresses are virgin and never disappear. Another package worth looking for is the ISP static residential Proxy or simply ISP proxies which are perfect options for sneaker coping.
Generally, Proxy Seller has its customers' support team available 24/7, and in case their Proxy fails, you can request for replacement or refund within 24 hours. Save more with long-term sneaker proxies plans, and additionally, the proxies are compatible with many sneakers bots due to their HTTP/HTTPS and socks5 support nature.
---
5. MyPrivateProxy — Best Private Proxies for Sneakers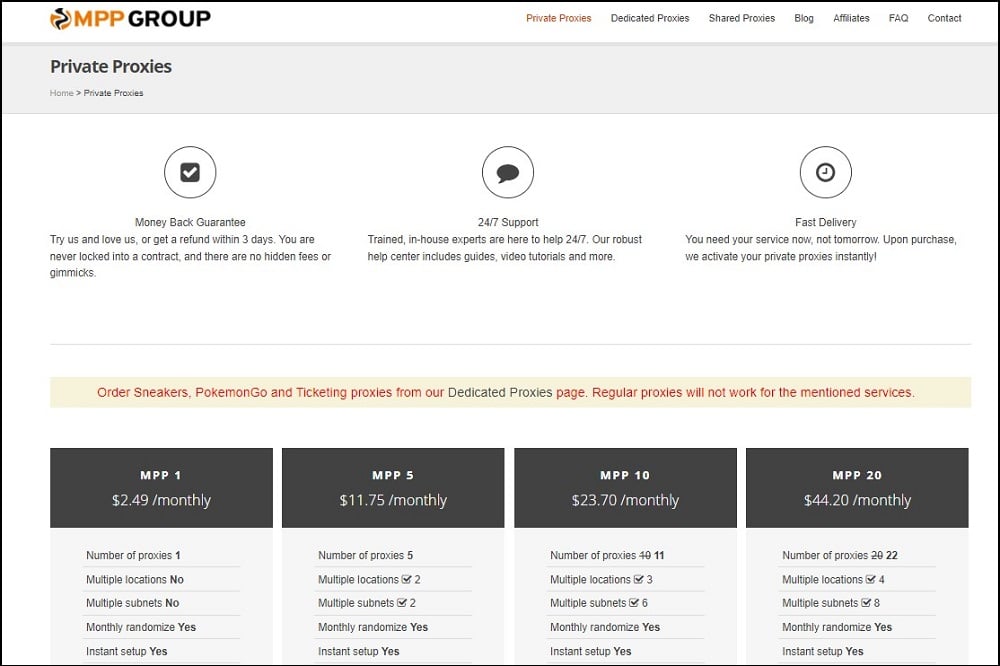 IP Pool Size: Over 100K IPs
Locations: US and EU only
Concurrency Allowed: up to 100 threads
Bandwidth Allowed: Unlimited
Cost: Starts from $65 for 20 sneaker proxies monthly
If you need private proxies for your copping task, then MyPrivateProxy is our recommended provider. This provider has got dedicated proxies optimized for sneaker copping, making them one of the best proxies for sneaker botting. The security provided by these private proxies is top-notch. You will enjoy these proxies with support for major cities in the US and Europe.
The proxies are replaced with fresh IPs after each billing. While you have up to 100 threads per proxy, you also have access to unlimited bandwidth. Thus, you can cop sneakers with no limitations.
However, you must know that private proxies should only be used on sneaker sites with weaker anti-spam systems such as Supreme and Shopify.
---
6. BuyProxies – Best Alternative for MyPrivateProxies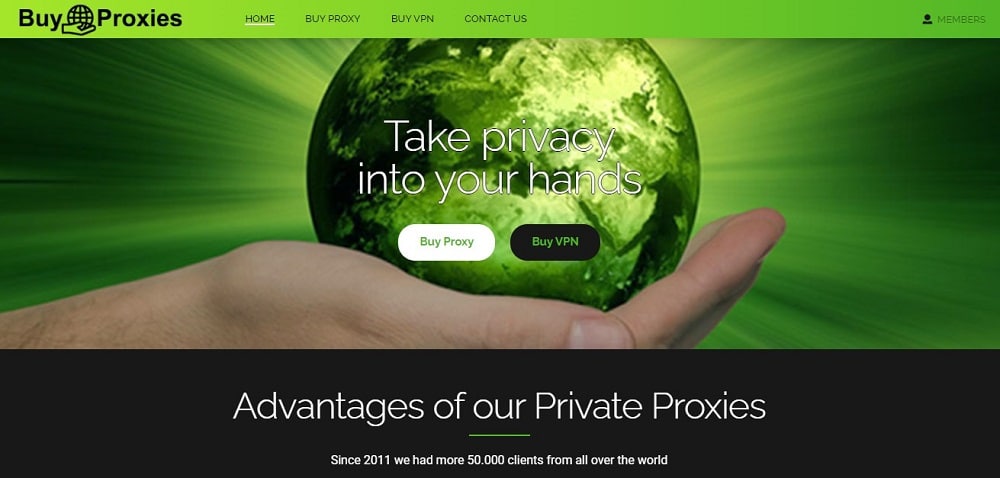 IP Pool Size: Undisclosed
Locations: US and EU
Concurrency Allowed: up to 100 threads
Bandwidth Allowed: Unlimited
Cost: Starts from $3 per proxy monthly
Last on this list of top sneaker proxies is BuyProxies. It is the best sneaker proxy you can replace MyPrivateProxy with. Similarly, they both offer private and assigned proxies with unlimited bandwidth. The major advantage BuyProxies has is its lesser prices when compared to MyPrivateProxy. These proxies are built to run and bypass sneaker websites with strong HTTP and SOCKS protocols.
You, therefore, have no worries about being sniffed out on sneaker sites. On monthly basis, you get a new proxy also. It makes use of username and password authentication. Unlike MyPrivateProxy, BuyProxies only has a 24 hours money-back guarantee.
---
7. Rayobyte — Reliable Residential Proxies for Sneaker Sites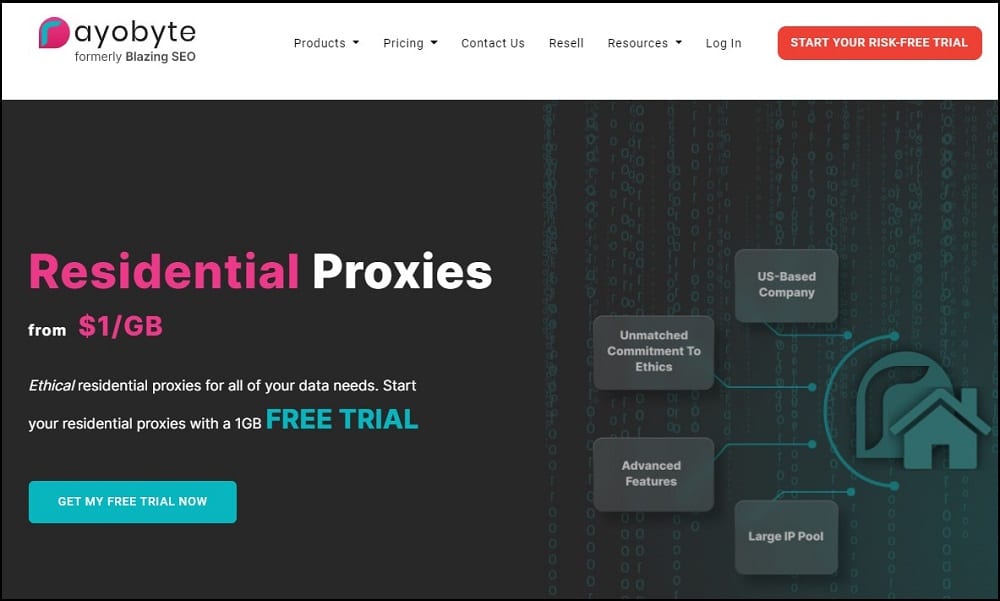 IP Pool Size: Over 10 million
Locations: Many countries supported
Concurrency Allowed: Unlimited
Bandwidth Allowed: Starts from 1GB
Cost: Starts from $15 monthly for 1GB
Rayobyte has been in the sneaker copping market for a while now. It started as Blazing Proxies, providing proxies and server space to sneakerheads before becoming a proxy service-only company. Currently, its residential proxy network is one of the best providers of sneaker proxies for copping limited edition sneakers. It has got over 10 million residential IPs in its pool.
While this is smaller compared to what the likes of Bright Data and Rayobyte offer, as a sneakerhead, you do not have an issue with this. It has got extensive location support across the globe with the backing for geo-targeting. While the proxies are rotating proxies, the service has got session proxy support too.
---
8. Shifter — Best for Nike SNKRS and Adidas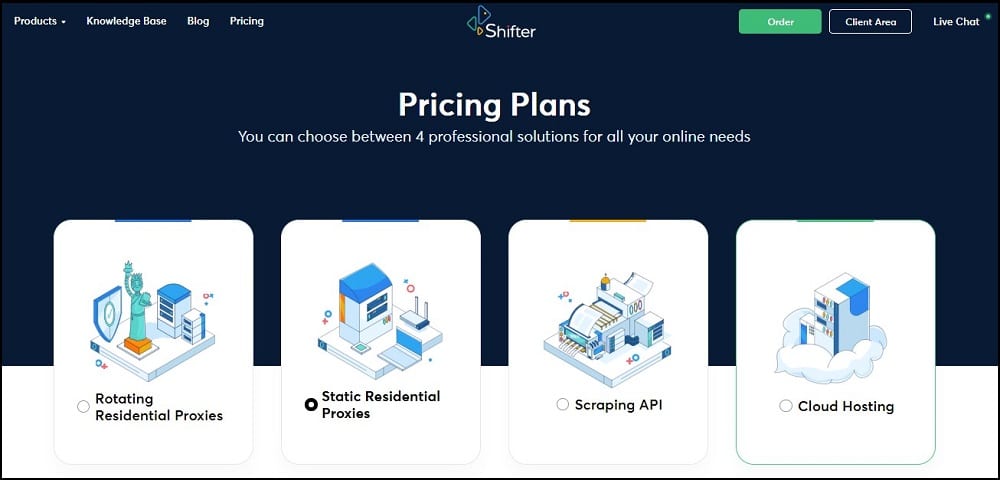 Locations: US and EU
Concurrency Allowed: Unlimited
Bandwidth Allowed: Unlimited
Cost: Starts from $74.99 for 25 proxies monthly
The specialized ISP proxies for sneakers provided by Shifter can be said to be some of the best sneaker bot proxies. The proxies offered by this service work well with Nike and Adidas as they are some of the undetectable proxies to them. Unlike the other providers above that comes with limited bandwidth, you can enjoy unlimited bandwidth using the sneaker proxies offered by this provider.
Also, the proxies it offers are highly specialized and optimized for sneaker copping. For the others described above, they are only adaptable. The cons to this compared to the others mentioned above is that you will be paying for individual IPs which can quickly increase your proxy cost if you need to cop multiple pairs.
---
9. ProxyEmpire — Unlimited Bandwidth Proxies for Sneaker Copping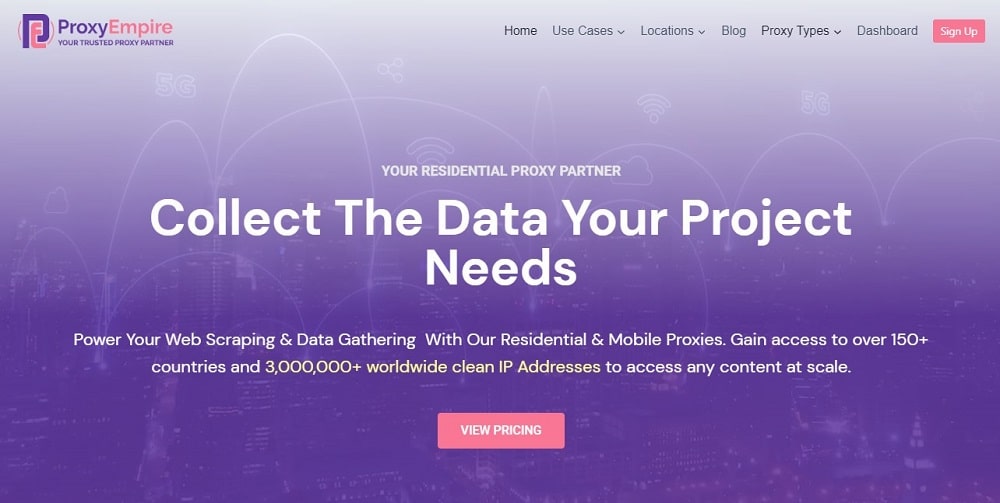 IP Pool Size: Over 9,7 million
Locations: 170 locations across the globe
Concurrency Allowed: Unlimited
Bandwidth Allowed: Starts at 3GB
Cost: Starts at $45 monthly for 3GB
Another interesting provider is ProxyEmpire, which offers mobile, residential, datacenter, and dedicated proxies. Their IP Pool isn't as big as Bright Data's, but its IPs are tested and suitable for every task, especially sneaker site monitoring.
ProxyEmpire's prices are some of the lowest on the market, starting at $45 for 3GB for residential, making them ideal for smaller projects. They also offer rollover bandwidth, which lets users use all of their traffic without it running out.
---
10. Leaf Proxies — Flexible Rental Period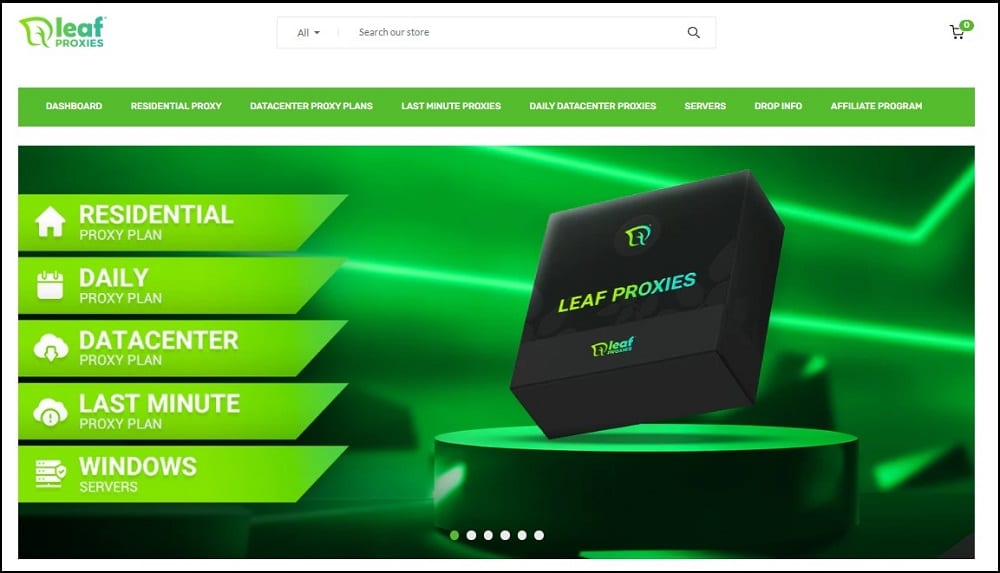 IP Pool Size: 100 million IPs
Locations: Over 40 countries
Concurrency Allowed: Unlimited
Bandwidth Allowed: Starts from 1GB
Cost: Starts from $10 for 1GB – 90 days validity
Leaf Proxies is a proxy company with effective proxies to cop sneaker sites. It offers private, static, and dynamic residential proxies. Hence, whatever proxy type you need for copping sneakers, they have it. A major feature of this proxy is its pocket-friendly prices with a flexible rental period. While it has up to 90 days validity, it also gives the option of a day or minutes.
Hence, you can rent the proxy for the period of sneaker new dropping or releases.  The security of these sneaker proxies is worth mentioning. One thing you will come to like about Leaf Proxies is that it has distinct pools for different sneaker sites to increase your chances. Currently, there are over 100 million IPs in its pool for use.
---
11. Bart Proxies — Best AIO Bot Proxies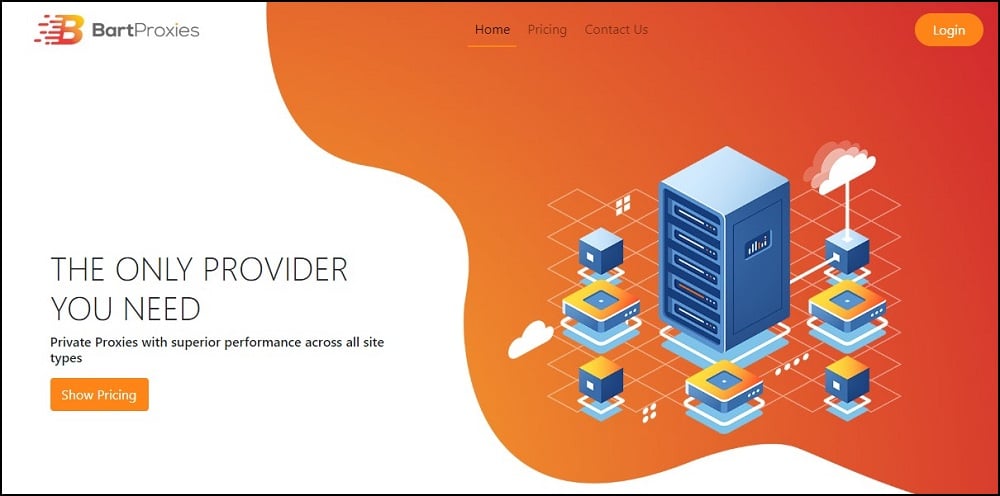 Locations: United States Only
Concurrency Allowed: Unlimited
Bandwidth Allowed: Unlimited
Cost: Starts from $50 for 25 proxies monthly
Bart Proxies are yet another sneaker proxies that work. Just like the Leaf Proxies, it offers proxies in diverse proxy categories all optimized for sneaker proxies — residential, ISP, and datacenter proxies. This makes it an All in One (AIO) proxy provide perfect for use with AlO bots.
However, in this article, we recommend only their ISP and datacenter proxies for use on sneaker sites. There are more than 1 million IPs in this provider's pool. These proxies have super fast speed with a claim of 100 GBPS per sec. These proxies have been effective in copping sneakers since 2017.
---
12. Space Proxies — Best ISP Proxies for Sneaker Copping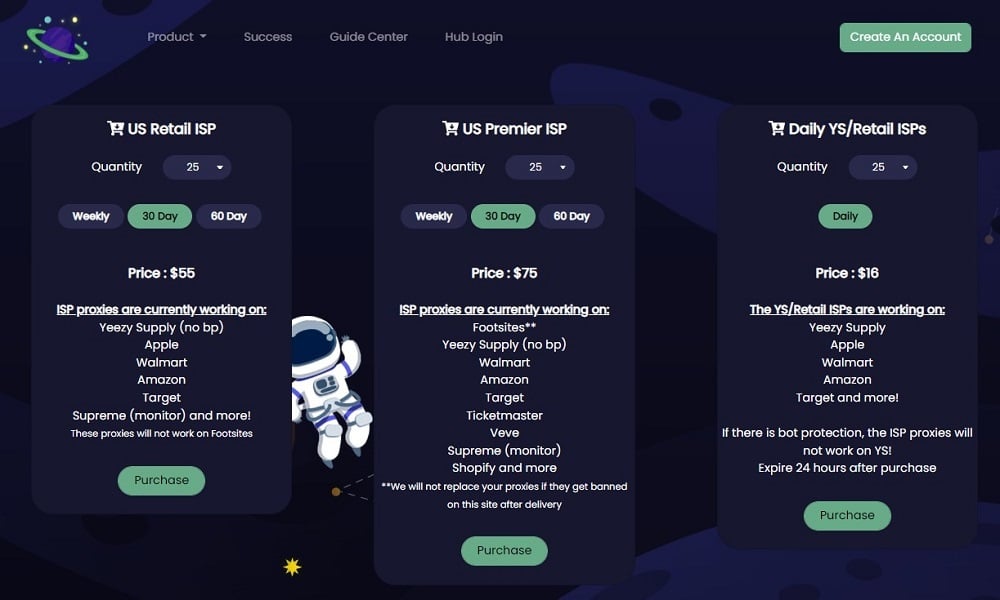 Locations: United States Only
Concurrency Allowed: Unlimited
Bandwidth Allowed: Unlimited
Cost: Starts from $55 for 25 proxies monthly
Are you seeking an ISP proxy workable with sneaker sites? Space Proxies fill that space perfectly. It is the best ISP proxy service you could get in the market. This ISP proxy network offers only US IP address with support for selecting IPs only from specific providers. You must know that the proxies offered by this service are not meant for sneaker copping alone, they can be used on other platforms including regular e-commerce stores.
Space Proxies have flexible rental periods that range from 7 days to 30 days, and 60 days. The speed of these proxies is benched at 100 GBPS. Interestingly, it offers unlimited bandwidth like every other ISP proxy provider. While you consider getting Space Proxies, take note that it does not offer a refund.
---
13. Oculus — Best for Shopify And Supreme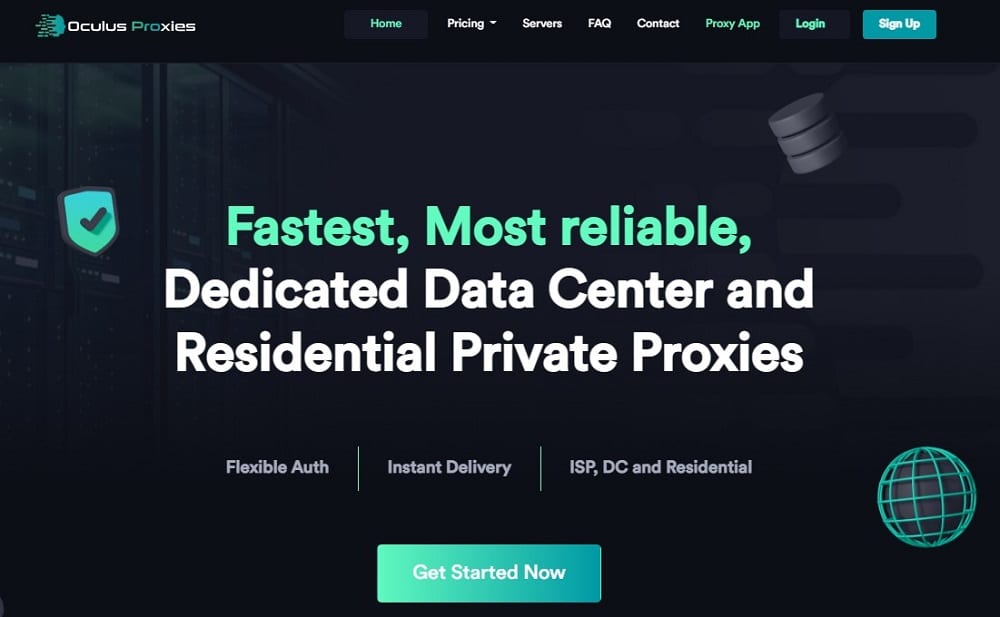 Locations: United States Only
Concurrency Allowed: Unlimited
Bandwidth Allowed: Unlimited
Cost: Starts from $48 for 25 proxies monthly
Oculus is an effective sneaker proxy network but with less popularity. Although the sneaker-freak who have done market research on sneaker proxies know of it, it is out shadowed by popular providers. This proxy company offers a range of proxies such as datacenter and private residential proxies. Thus, it offers ISP proxies with high speed on sneaker sites.
The proxies we recommend you make use of from this provider are their ISP proxies. location-wise, you can only get US IPs from them. We recommend it for US sneakerheads especially those interested in copping from Shopify and Supreme sneaker sites. They have been tried time and again on these sites and have proven to perform excellently well.
---
FAQs
Q. Why Do I Need A Proxy for Sneaker Copping?
The major reason you actually need proxies for sneaker copping is for copping multiple pairs. For the most part, proxies will reduce your coping speed. But without them, you will find it difficult to purchase more than a pair as users are usually limited to only a pair per release.
If you try purchasing more than a pair with the same IP address, you risk losing the pair you have already secure. Proxies are also required for copping from regions you are not present in.  Even though proxy reduce speed, there are some proxies you can use that the speed reduction won't be noticeable and would't reduce your chances.
Q. What Type of Proxies Works Best for Copping Sneakers?
Sneaker copping is a game of speed. For that reason, datacenter proxies is the best for that. However, you can only use datacenter proxies on weaker sneaker sites like Shopify and a few Footsites.
For sneaker sites with tougher anti-spam systems like Nike and Adidas, you are better of using residential proxies which are a little slower. If you do not want to compromise on the speed, then ISP proxies should be the proxies you use. However, you have to be careful when dealing with them as they can still get blocked.
---
Conclusion
Undoubtedly, copping sneaker is a tough and tricky game where only smart players get on top of the game. Given the availability of the variety of sneakers proxies, you should not be outplayed by another sneaker buyer except by someone who uses the proxies better than you do.
Thanks to the combination of bots and proxies for copping sneakers. Simply put, you can only stay ahead of other sneaker freaks by making use of these proxies especially when coupled with a bot.