Some social networks allow us to see the activities of people we follow. That is, they let us know what they liked, commented, posted, and who they recently followed. This is an excellent tool for discovering new accounts that friends follow.
It can also be great if you're curious and like to know what people are up to on the networks, as you can even find out which photos friends are commenting on and who are receiving comments. Despite this, not all networks allow us to do this, and in the case of Instagram, the situation is a little more complicated than that.
Wondering how to view who your Instagram friends recently followed? If you want to find the answer to that question, keep reading this article.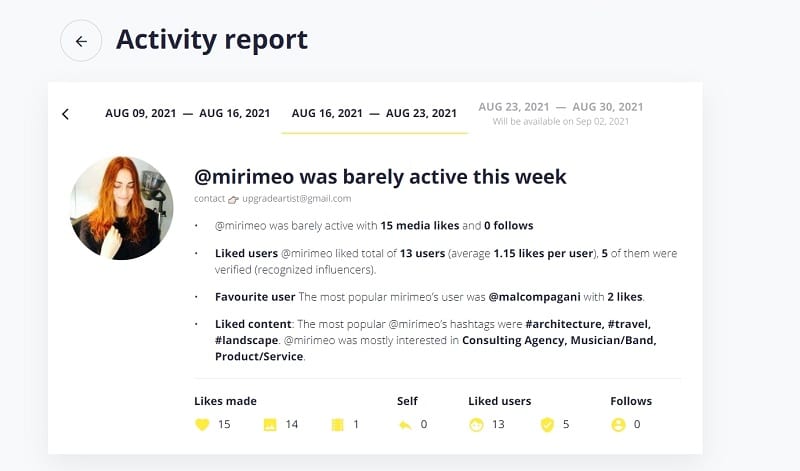 ---
Why Can't I See a Person's Instagram Activities?
If you're a long-time Instagram user, you might remember that there was a tab (following) available in the app right next to the notifications section that allowed us to see interactions, likes, and recent following from those we followed.
This was a way of knowing what your friends were doing through the social network. Although this was once a reality, the truth is that nowadays, this option no longer exists following a 2019 update. You can no longer see what people are doing in the app, including their recently followed accounts.
If you've noticed that this tab just disappeared and, therefore, you're wondering if the app has some temporary problem or your cell phone doesn't work correctly, know that this happened after an update of the app.
As it is a way to kill curiosity about who people are following or what they like and commenting on the network, there were many requests for the social network to put the option back. So far, there have been no pronouncements about this change. Despite this, as we know, social networks are constantly changing, so you never know if tomorrow the app may come back with an update that shows friends' Instagram activities.
---
How to See Who Someone Recently Followed on Instagram
Since you can no longer see your friends' activities on Instagram, you'll have to use other tools to "track" what someone is doing on the social network. Many may think that only those who are suspicious of a person and want to be sure what is going on want to know such information.
he truth is that tracking tools can be excellent for you to follow the activities of friends and famous people who wonder, so you will not fail to see their posts and know your interests. There is also a manual option, but it's not that effective.
---
The Manual Way
To see who someone recently followed on Instagram manually:
Visit their profile
Click on the 'Following' option just next to 'followers.'
You will see a list of all the accounts they follow. Recently followed accounts usually appear top in the 'Following' list in most cases. However, this is not quite effective because sometimes Instagram displays random accounts, and you will find some that were not followed recently topping this list.
The most effective way is to use activity tracking tools. There is so much struggle on Instagram to get a good amount of followers so you may put more effort to get Instagram followers to reach your desired goal.
---
The Simple and Effective Way
The simple and most effective way is to use activity tracking tools.
Snoopreport an Ideal Activity Tracking Tool
To see a person's activities on Instagram, including their recent following, the safest and most accurate method is Snoopreport, which consists of a monitoring service through which you will know every step of someone on the network, except, of course, personal conversations through chat and other information that is confidential to which only the user has access.
The first step to use this tool is to create an account on the website, and then you can add the Instagram accounts you want to track. It's valid to say that, although creating accounts on Snoopreport is free, you must buy time packs (4, 26, or 52 weeks), thus stipulating the period in which you will have free access to the news of the selected accounts.
---
How Does Snoopreport Work?
Snoopreport uses data available to the public to monitor and Instagram user's activity. This means that you can utilize the service without logging in to your Instagram account. You also don't need an Instagram account or to be registered on the app to use Snoopreport. With this tool, you can monitor the activity of any account, even those you are not following.
Just add the relevant account to the app, and you are good to go. But remember that you cannot track the actions of any blocked account; it only works on publicly opened accounts.
Snoopreport gives you daily, monthly, or weekly reports of the Instagram accounts you are tracking.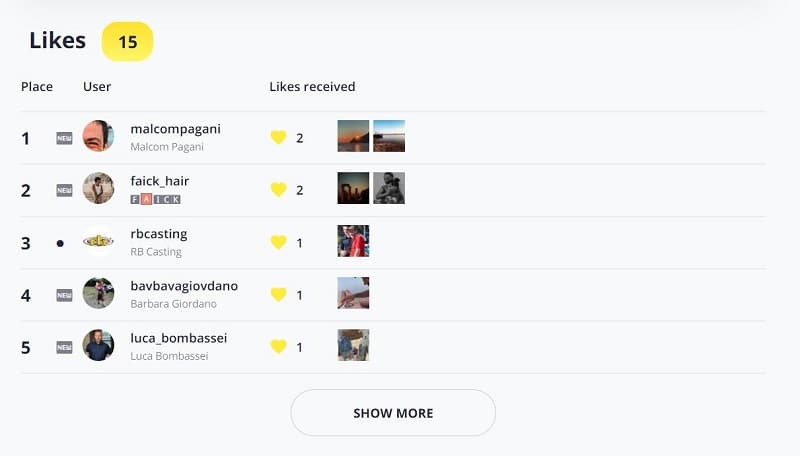 ---
Why Use Snoopreport to See Who Someone Recently Followed on Instagram?
All the data you will get in the Snoopreport app is 100% accurate. Another benefit of using this app is that the target accounts will never know tracking them.
You will get all the information on your dashboard, and after monitoring it, you can even delete it. It will not leave a trace of the tracking. So if you like what Snoopreport has to offer, check it out today!
Snoopreport is also an excellent app for companies targeting a particular audience with their new products or updating existing stock. It works as an essential market analysis tool.
You can easily monitor who your competitors are following and develop a proper analysis that will guide you in your next marketing campaign. Snoopreport can also be useful for individual users. You can follow the trends and keep track of what your friends or partners are doing on the platform.
---
Final Words
Tracking what your friends or business rivals are doing on Instagram can be tricky work. Previously, there was an in-app activity section, but that feature was recently removed, leaving no in-app options for tracking.
Snoopreport is a great tool to obtain all the data from your friends' or competitors' Instagram accounts, including who they recently followed. It is the most reliable Instagram tracker app on the market right now.