A Twitter account's worth is determined by its followers, engagement rate, tweet volume, username, account age, audience demographics, and brand alignment. Once you know its worth, you can determine how to boost it.
If you actively use Twitter, have many followers, and have a huge amount of engagement, you might wonder what your account's worth. Twitter is now commonly known as X and is one of the most popular social media accounts in the same group as Facebook, Instagram, WhatsApp, Telegram, TikTok, etc.
If you are a brand or individual who often engages your audience and gets many likes, comments, and retweets, you might be surprised by the worth of your Twitter account. However, do you know how to calculate your Twitter account's worth, what measurement metrics are used, and how to evaluate your account?
Well, we will discuss everything about your Twitter account and its worth.
---
Which Factors Determine A Twitter Account's Worth?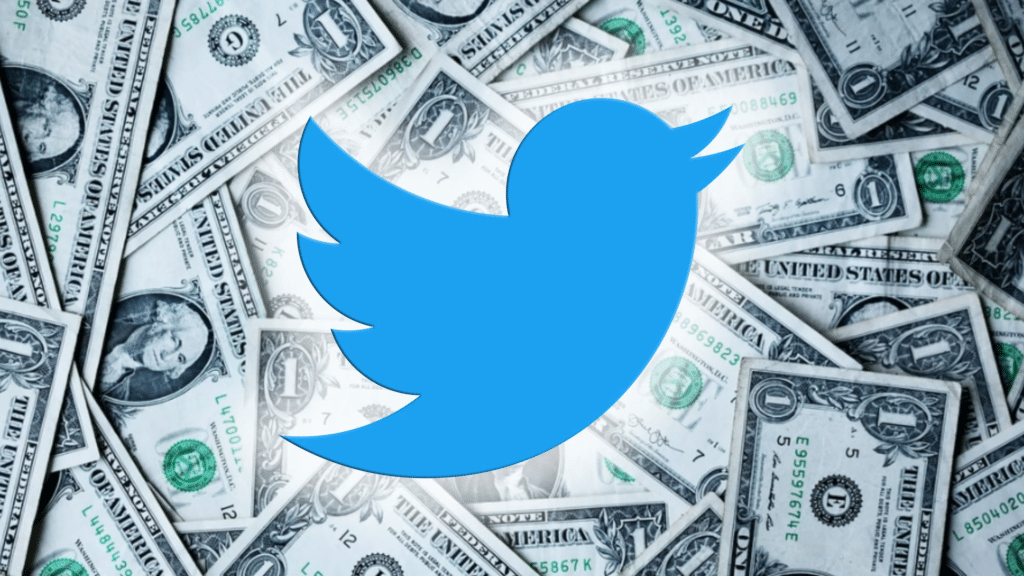 A Twitter account's worth can also be determined by the following:
Follower count
Engagement rate
Tweet volume
Username
Account age
Audience demographics
Brand alignment
---
Which Tools Can You Use To Know Your Twitter Account's Worth?
You can use certain tools to know your Twitter account's worth. They are reliable, credible, and free to use. However, they provide an estimate that you can use to evaluate your account's worth and what you can charge for influencer marketing.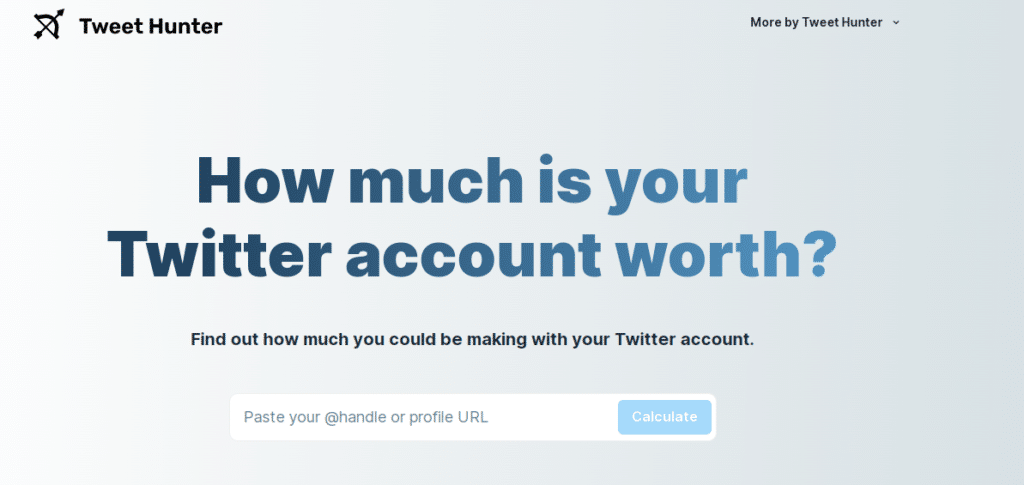 Tweethunter is a platform that you can use to know your Twitter account's worth. You can use the tool to get an estimate of how much you could be making with your Twitter account. However, you must insert your Twitter handle on the input box to calculate.
Afterward, you will get information on your account's followers, tweet likes, median number of likes per post, and your account's worth. Therefore, once you know your account's worth, you can know how best to engage with your followers, build your following, and provide the right content.
Also, your worth will determine how much you can ask for if approached by advertisers for influencing purposes or sponsored posts. The tool calculates your worth based on the topics you tweet or retweet about, your followers' account views, and engagement.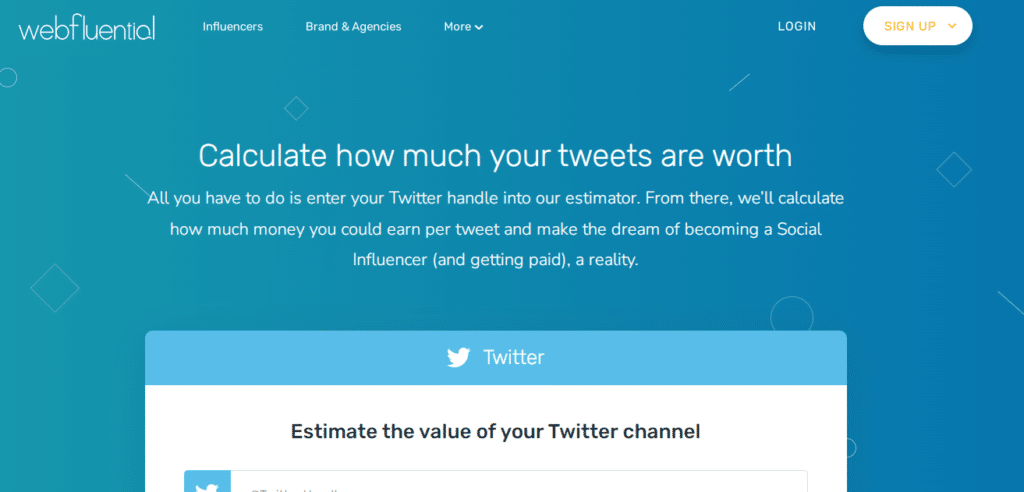 WebInfluential is another platform you can use to know the worth of your Tweets. You need to insert your Twitter handle in the input box and calculate the value of your Twitter channel. You get the results of the money you could earn per tweet.
It is a great tool; you can know how to boost your engagement to increase your Tweet's worth.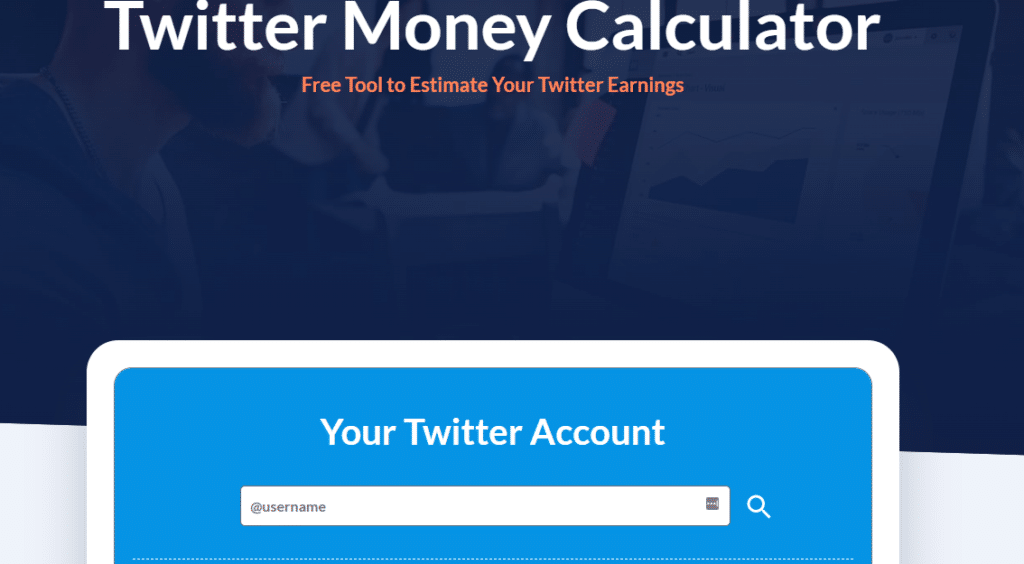 This is another ideal platform that you use to know Your Twitter account's worth. All you need to do is to insert your Twitter account username and search. You will get an output of estimated earnings per post and engagement rate.
You will also get information on the account's follower count, total favorites, tweets, and total retweets. The data will help you know the way forward regarding building your Twitter account.
4. Calculate Your Twitter Account's Worth Using CPM
In digital marketing,  many advertisers pay per one thousand advertisement impressions. Therefore, you can use that to evaluate your Twitter account's worth. You can calculate using the CPM metric and put a dollar amount on those impressions.
Therefore, you will know the value of your various tweets. You can also consider checking similar Twitter accounts like yours to evaluate your account's value. Also, remember to consider industry trends and market fluctuations when trying to understand the value of your account.
---
What's The Economic Value Of Hashtags On Twitter?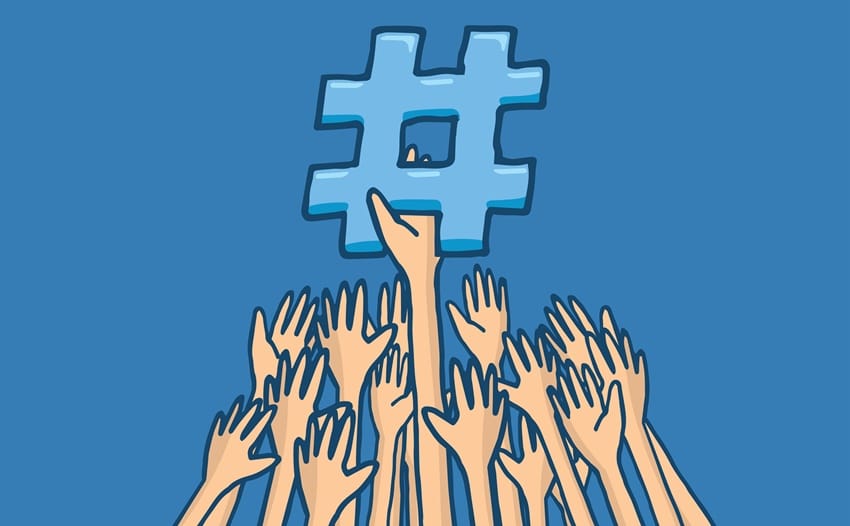 Twitter is a popular social media account that many people access daily. Therefore, if you have many followers or high engagement rates, many companies or brands might want to partner with you to tweet or retweet their product or service details. Therefore, you need to know how much to charge them.
In some cases, when you launch a hashtag on Twitter, it gets a high level of engagement. Many companies will approach you for a sponsored ad. Therefore, the economic value of the hashtags is based on the people who engage with them. Thus, with your popularity, you can earn money through tweets. Also, companies can advertise their specific hashtags with Twitter ads. Tweets have value and also the hashtags that you participate in.
---
What Can You Do To Increase Your Twitter Account's Worth?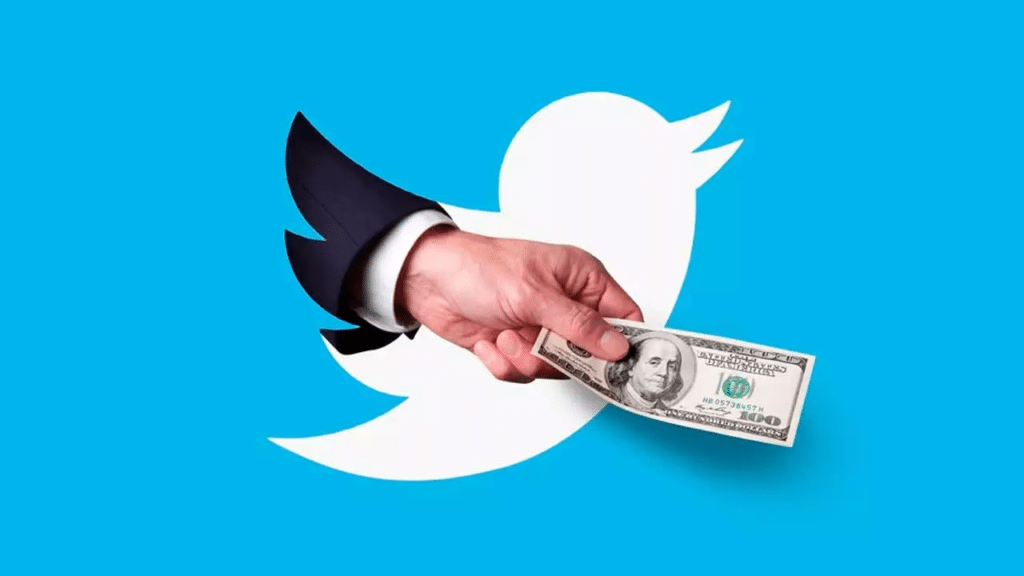 If you have used any of the tools above and seen your account's worth, there are ways you can use to increase your account's worth. They are simple ways, and you won't have to struggle too much to boost your worth.
1. Specialize In A Specific Niche.
If you want to be an influencer or be spotted by brands to market their products, you must show dedication to a specific niche. If you tweet things about yourself and not in a way that shows your passion, it is easier to get noticed.
Therefore, if you are into technology, you can consider tweeting the latest trends, participating in technology discussions, and even retweeting related stuff. You will attract the right followers and audience. You must also know how to engage your followers with specific niche content. Also, brands check whether you dominate with a certain interest group before they seek your services.
2. Build Your Following
Numbers speak for themselves. Therefore, if you have a large following, you will most likely reach a larger audience and engage with them. Therefore, more brands will likely approach you to sponsor ads with you. Also, ensure you provide valuable information that people will be ready to want to take part in discussions, comment, or even retweet. You will also increase your following through that.
Numerous followers are crucial for Twitter's success. However, don't buy followers on Twitter. Therefore, opt for followers who want to follow you because of your value or have a similar interest.
3. Engage With Your Followers
You need to provide valuable and engaging content to your followers so that they can keep following or even engage with you. When you specialize in a specific niche, you can provide links, blog posts, photos, videos, quotes, or something interesting. Just ensure you engage with your audience.
Also, while engaging with followers, consider commenting back if someone replies to your post. Moreover, you can sometimes appreciate those who have retweeted your content by mentioning them. You must also be fantastic at running campaigns and engaging followers in discussions.
4. Verify Your Account
Another way to increase your Twitter worth is to get a verified Twitter badge. The badge tells people that you have a real influence on the world. Getting more reactions to tweets with a verified account is also more accessible than a non-verified one.
---
Which Are The Best Ways To Boost Engagement
It would be best if you struck a balance between engagement and promotional content.
80% of the conversation should be valuable information on your specific niche, while just 20% is promotional.
Always offer five relevant retweets from others, three of your tweets and two being promotional.
Always send tweets with a purpose (CTA) like follow, share, comment, retweet, hashtag this,
Collaborate with more popular accounts by asking for retweets via Direct Message, retweet content with mentions, and tweet other content personally.
---
Increase Your Twitter Account's Worth Seamlessly
It would be best to be organized and disciplined to grow your account's worth. Therefore, you also need to know when your target audience is online so that you can tweet or retweet. You can also schedule tweets for specific times to avoid missing out on your audience.
Also, ensure you construct the tweets well and use relevant hashtags and the best images to attract new followers. Therefore, once you have grown your account, you can know what to charge brands, even what you will offer them.