Users can use these YouTube thumbnail downloaders to save beautifully crafted covers. You can then use them as wallpaper, for your blog, or as inspiration. Have you ever stumbled upon a YouTube video and liked the cover image? Well, these online tools can help you download them. Therefore, as a creator, you need to invest in great YouTube thumbnails that users can use for inspiration or even as their wallpapers.
YouTube has millions of users, and if you are a content creator, you need to invest in great thumbnails. Some users may want to download the thumbnails for personal or professional use. A YouTube thumbnail is a reduced-size video version that provides a preview. Creative thumbnails can increase the number of YouTube video viewers. Therefore, you must be creative. If you have a side blog, the thumbnails can be crucial in spicing up your blog. The great thing about these YouTube thumbnail savers is that you can select the resolution and quality you need.
---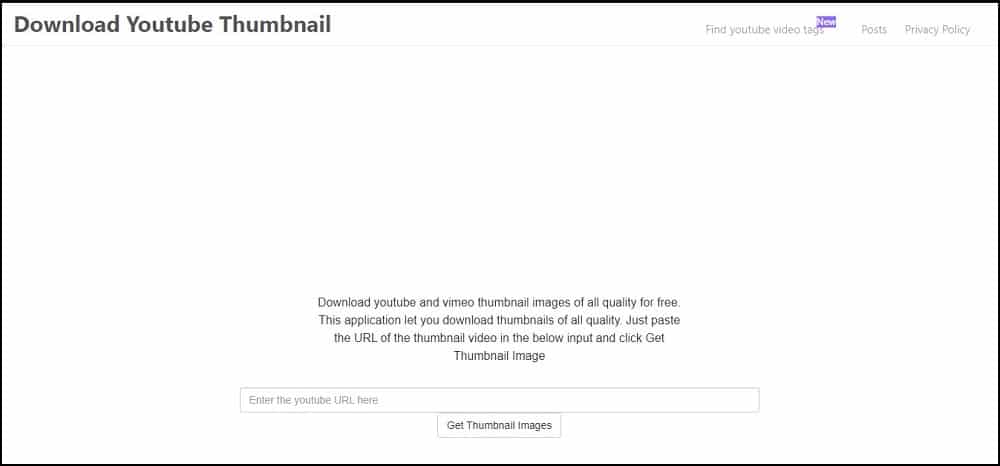 YouTube Thumbnail grabber allows free download of high-quality YouTube and Vimeo thumbnails. Just paste the YouTube/Vimeo URL of the video into the input and click "Get Thumbnail Image". The image will be auto-generated in different qualities, such as HD image 1720 x 720, SD image 640 x 480, normal image 480 x 360, normal image 320 x 180, and normal image 120 x 90.
It also has an add-on that allows you to find YouTube tags that can be essential if you are looking for something. Therefore, searching will be easier.
---
Use this Softr online tool to download YouTube thumbnails that you can use for inspiration or for your blog. Just insert the YouTube video URL in the search bar, and it will be auto-generated.
Please choose the appropriate image quality and save it on your local device for future use. Additionally, the website features other free tools that allow you to make a website alert banner and create SVG shapes and SVG waves.
---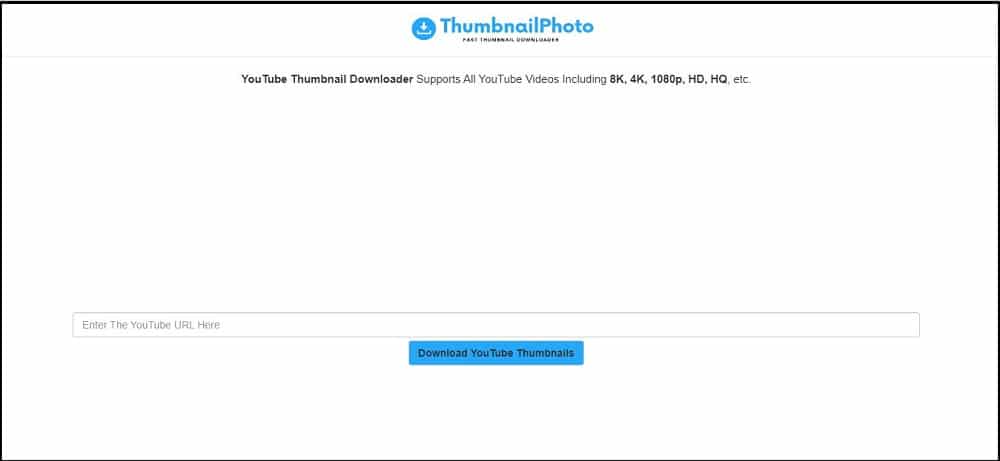 Download YouTube video thumbnails in different sizes and quality using Thumbnail Photo. Luckily, it supports all YouTube videos, including 8K, 4K, 1080p, HD, and HQ.
Just copy the YouTube link and paste it into the input box and press the "Download YouTube Thumbnails" button.
The thumbnails will appear in different sizes, and you can choose your most preferred. Therefore, download it as an HD image, SD image, or normal image. It is as easy as that!
---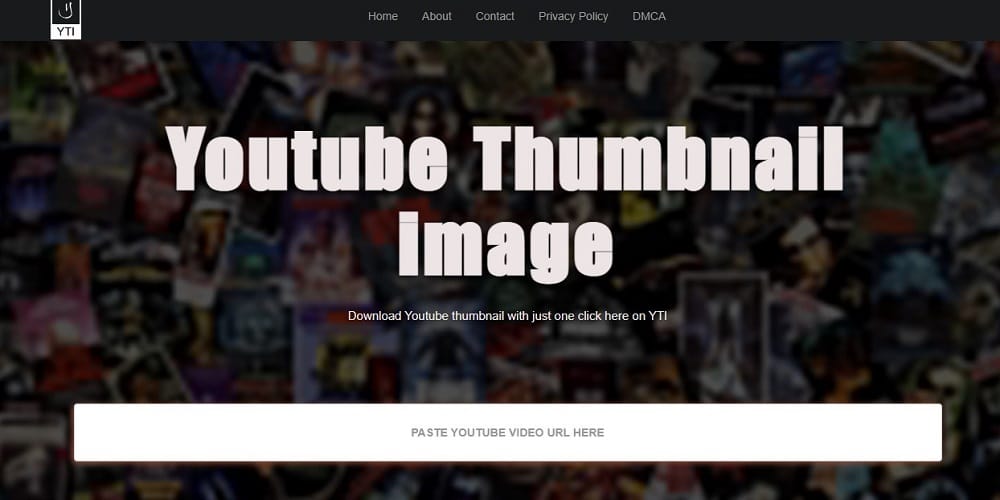 Have you seen a YouTube video thumbnail that looks great? Why not download it using YouTube Thumbnail Image online tool?
Just paste the link in the input box and click search. The image thumbnails of different qualities will be auto-generated, such as MQ 320 x 180, HQ 480 x 360, SD 640 x 480, and HD 1920 x 1080. Make your pick!
---
5. VEED.IO YouTube Thumbnail downloader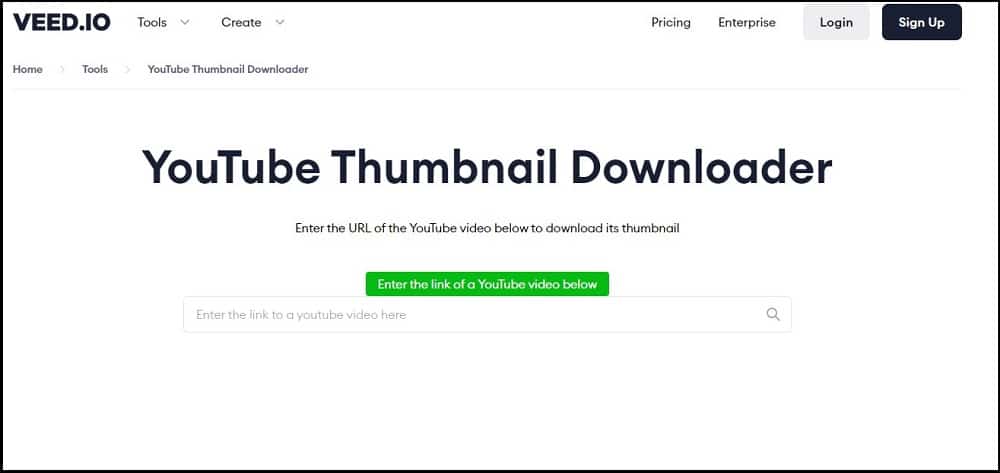 Are you looking for an online tool that allows you to download YouTube thumbnails? Then consider the VEED.IO YouTube thumbnail downloader. You need to copy the link to the YouTube video and paste it there.
The tool then displays the video thumbnail sizes that you can download. It works on the browser. Therefore, you don't need to download any software.
You can download thumbnails from different Vimeo, Facebook, or YouTube. A high-quality thumbnail ensures that you stand out from your competitors on YouTube. You can get the images in full HD, medium, or small sizes. The choice is yours! Now this page is temporarily out of service.
---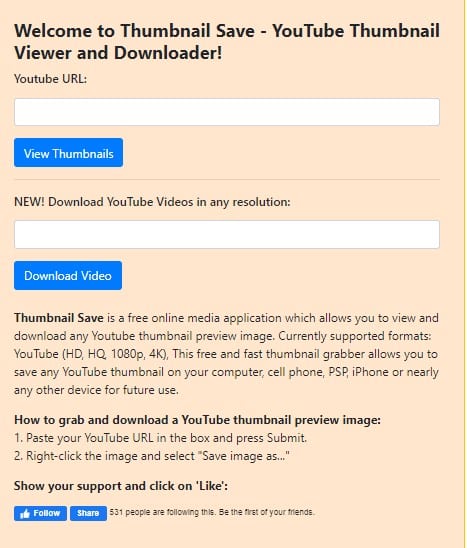 Not only does Thumbnail save help you grab and download YouTube thumbnail images, but it also downloads YouTube videos. The online tool allows you to view and download any YouTube thumbnail preview image.
The supported formats are HD, HQ, 1080p, and 4K. Therefore, you can choose the format that you want. The YouTube thumbnail grabber makes it easier to save it on your computer, phone, or any other device.
High-quality thumbnails can help you get more viewers than you would imagine.
---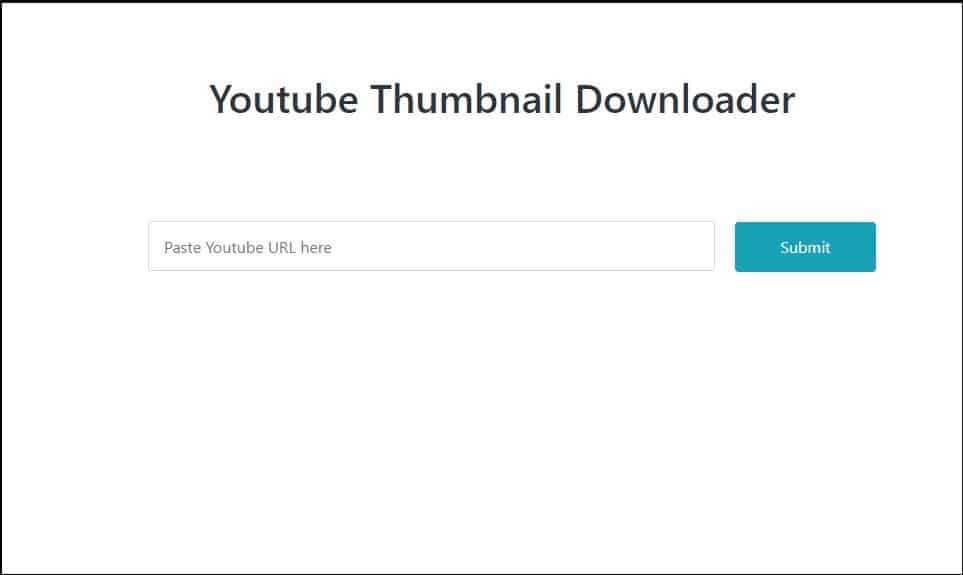 Do you want to try out an online tool that makes it easier to download YouTube thumbnail images? Then consider the Toolboxtw YouTube thumbnail downloader. Copy the YouTube URL link and paste it into the search bar.
You should then click on the "submit button" that allows you to download the YouTube thumbnail in different sizes and quality to attract more viewers to your website. To increase your YouTube's click-through rate, you better consider having a high-quality thumbnail.
You can download the thumbnail as HD, HQ, SD, or MQ and even see the start image & middle image.
---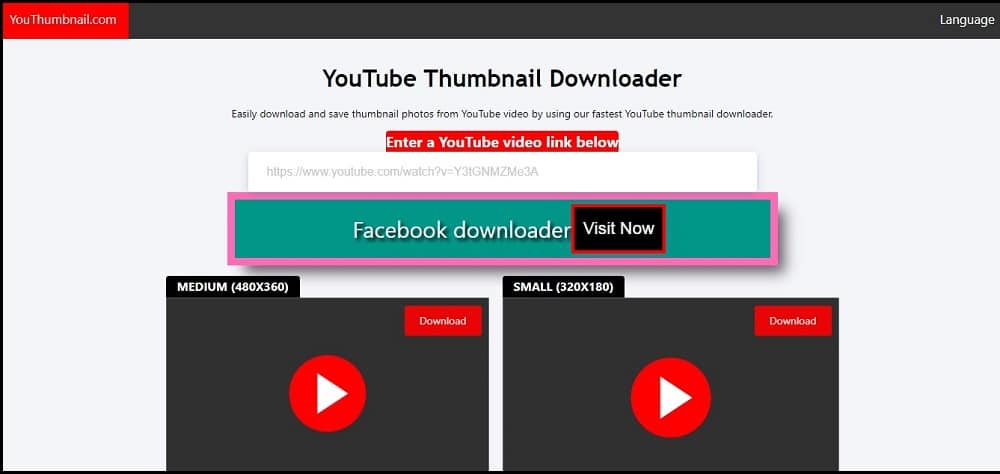 Having a high-quality YouTube thumbnail makes it easier to get more viewers to your content. Therefore, you can use Youthumbnail to generate high-quality thumbnails on YouTube.
Even if you aren't such a good designer, the online tool will make it easier for you. Copy the YouTube video link and paste it into the text input.
It will auto-generate the thumbnails in different quality and sizes like medium 480 x 360, small 320 x 180, and full HD 1280 x 720. It is entirely free, and you don't need to download any app to use it.
---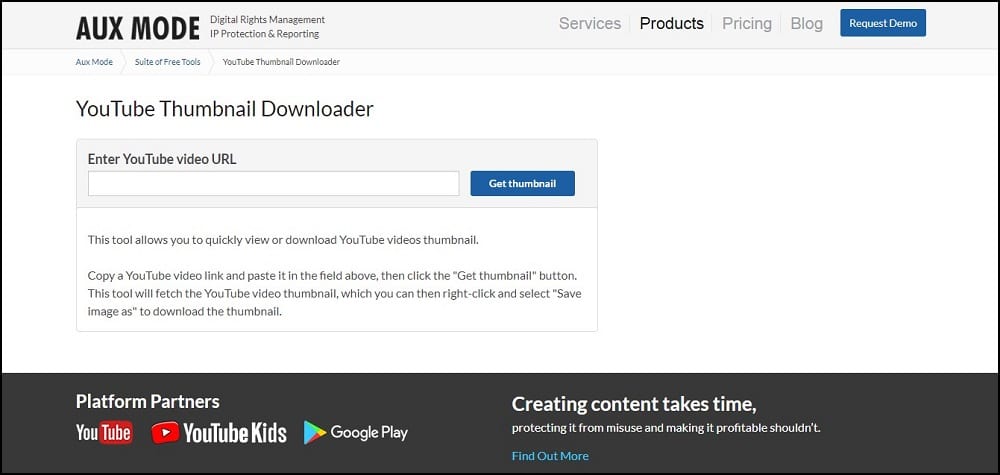 Are you wondering how to get a thumbnail downloader? AUX mode has got you sorted. It lets you view and download YouTube video thumbnails in seconds.
, paste the YouTube URL into the input box, and click the "Get Thumbnail" button. The thumbnail will be fetched immediately. You can save the thumbnail in your preferred size.
The platform also offers other services such as content protection, monetization, data analytics, proprietary dashboard, revenue reporting automation, territorial rights verification, a video claiming process, video insights, YouTube CMS audit, YouTube CMS channel transfer, YouTube CMS data backup automation, and data security.
---

Thumbnail Download is another free tool that you can use to get YouTube, Vimeo, and Dailymotion thumbnails that you can use as inspiration, cover images, or for your blog.
Just paste the YouTube URL link in the search box and click the "Download" icon button. You will get different thumbnail images such as LQ (120×90), LD (320 x 180), SD (480 x 360), HQ(640, 480), and HD (1280 x 720).
---
Increase Your YouTube Viewers
There are two types of YouTube thumbnails, those generated by YouTube and those uploaded by the creator. Those uploaded by the creators are custom thumbnails, and the URL is often hidden.
A YouTube video can have up to nine thumbnails. These are player background, start, middle, end, high quality, medium quality, and normal quality.  If the video has a high definition, there will be two thumbnail sizes, the standard 640 x 480 and a maximum resolution of 1920 x 1080.