Editing videos in high quality is one of the major factors for driving traffic to your YouTube channel and website. So, if you are a beginner and looking to start editing, this article will be a good read about YouTube Video Editing.
When it comes to videos, YouTube is the undisputed leader with a huge collection of videos in almost all categories and genres you can think of. Whether it is promotional, educational, entertainment, or even marketing, YouTube is an excellent platform for sharing videos, as it has over 1 billion monthly active users. So, if you too have some interesting video ideas that you wish to put up on YouTube but are worried about the editing part, we are here to help you.
In addition to content and video creation, post-production and video editing also play a major role in creating impressive and catchy YouTube videos. There are several YouTube Video Editor tools available to assist you with the editing task. In the content below we will help you with useful tips and editing tools.
---
Part 1. Need for YouTube Video Editing Tools
The ultimate aim of any YouTube video is to entertain, educate, enrich the experience and reach the maximum number of viewers and for this, it's important to create content that is interesting, catchy, impressive, and well-edited. With customizations, and personalization you can edit the videos to match the taste and requirements of your target viewers.
Manually, editing YouTube videos would require not only expertise in the field but also a lot of time and effort. So here YouTube editing software like Wondershare Filmora, Final Cut PRO comes in quite handy. Using this program, you can get the desired changes done to your videos in a hassle-free manner.
---
Part 2. Using YouTube Video Editor to Trim Videos
Above we have talked that how can an editing tool assist you to create the desired video. So, if you are a beginner and not willing to explore third-party software or spend on your subscription, YouTube's video editor can also be considered. The built-in editor of YouTube is a very basic tool using which you can trim the part of the videos. Want to give a try to this editor, check out the guide below.
Step 1. Open YouTube and sign into your YouTube Studio.
Step 2. Tap on the Content option on the left-hand side,
Step 3. Next, from the Upload section, tap on the video thumbnail that you want to edit and then click on the Editor option at the left sidebar.

Step 4. Now, if you want to cut the start or the end of your video, choose the Trim option. A blue box will appear around the video timeline panel. You can remove the parts by dragging this panel.

Step 5. To check the edited file, click on the Preview button. Finally, to complete the process, click on the Save button present at the top-right corner.
Note: For trimming the middle parts of your video, choose Trim, and then at the starting point of the video that you want to clip, tap on the Split option and then again move to the end of the part that is to be removed and click on Split. Finally, tap on the blue line at the start or then the end and drag it to the other side.
---
Part 3. Efficiently Editing YouTube Videos Using Wondershare Filmora
The built-in editor of YouTube is very basic supporting only a few features. So, if you are looking for a full-fledged tool that lets you customize your videos in all possible ways, Wondershare Filmora is the one we recommend. This video editor comes at the top in its category, owing to its intuitive interface, long list of features, and quick processing.
Available for Windows and Mac, it allows you to effortlessly convert video clips into a professional looking ones.
So, if you are already excited check out some of the key features of the tool in detail.
Variety of video effects: Effects, transitions, motion tracking, and other similar elements adds that extra punch to your videos, and there is no dearth of these effects with Filmora. The software has a rich library of over 900 free-to-use video effects. To add some excitement to your YouTube videos, you can add an interesting countdown as the software offers a collection of more than 50 types to choose from.
Boris FX and NewBlu FX: Adding to the list of special effects are these 2 new plugins by the tool that comes with interesting and creative visual effects that have been specially designed for the program.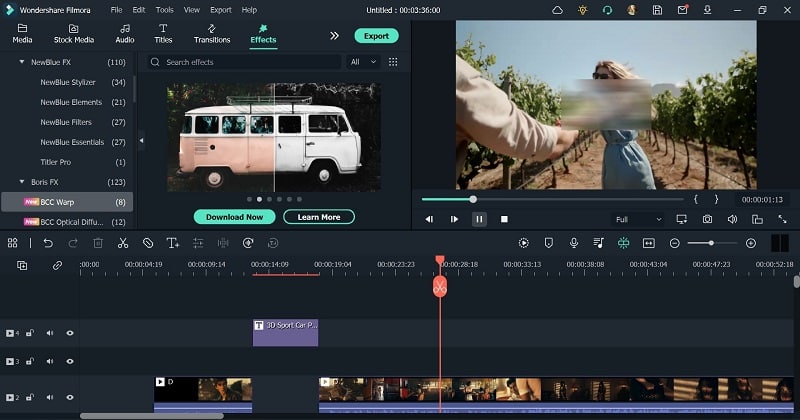 Variety of pre-set templates in Instant Mode: For the beginner who finds it difficult, to sum up, all their content properly in a video, the Instant Mode feature is of great use. There are more than 100 preset available with the tool, including vlog, business, YouTube intro, etc. And you can choose depending on your video content and type.
Speech to Text: Another very useful feature of the software for YouTube video editing is its Speech to Text (STT) where the software using its latest algorithm can accurately convert the voice into subtitles (text content). If needed, the text content can also be customized. Adding external text files and SRT files are also supported by the software.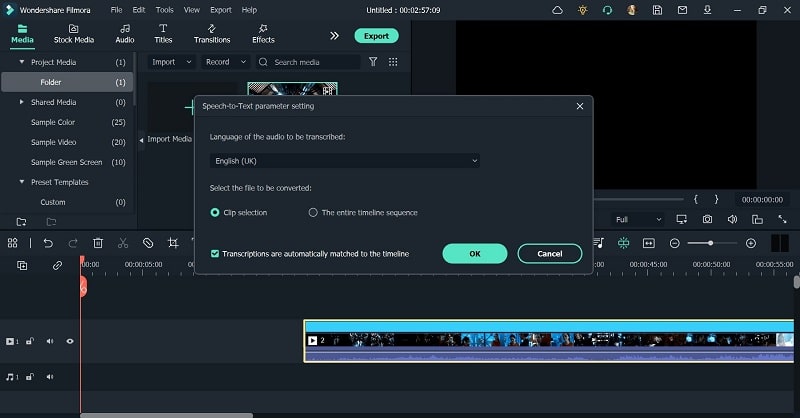 Color Match: To make your videos appear professional, the color match feature of the software will be of great use. If your video has multiple clips, their matching color efficiency can be improved to a great extent using the feature. The video will look consistent once the color matching is done.
In addition to the above, there is a long list of features supported by Wondershare Filmora to claim as the best editing software for YouTube videos. Check out their official website for more details.
---
Final Words
With the popularity of YouTube increasing with each passing day, more and more people are tempted to post their content on the site and with this, the need for YouTube video editing tools has also increased manifold. Wondershare Filmora is one such excellent tool that will tool care of all your requirements related to YouTube video editing.