Many Indians living in the US often struggle to get live Indian TV channels due to the increasing popularity of Indian TV shows, movies and other entertainment channels worldwide.
Many Indian TV channels can not be streamed in the United States due to the geographical limitations and licensing agreements or they have a lot of their channels, movies or TV shows to cater. Those who want to keep updated with the news, live shows, movies and other Indian media platforms find this to be a serious problem.
Fortunately, there are a number of apps that let people stream Indian live TV from the United States. Several Indian TV stations are accessible through these applications, including well-known Hindi channels like Star Plus, Zee TV, and Colors TV etc.
In order to access these apps, you have to unblock Indian Channels in USA. You can select the subscription plan that matches your requirements and budget from a variety of choices offered by these apps. Indian residents in the USA may watch their preferred Indian TV stations, shows, movies, and sports without missing.
Geographical limitations and licensing agreements make it difficult to stream Indian live TV in the States. The ability to access Indian TV channels from anywhere in the world is provided through a number of apps. We'll talk about the top applications in this article that let you broadcast live Indian TV to the USA.
---
YuppTV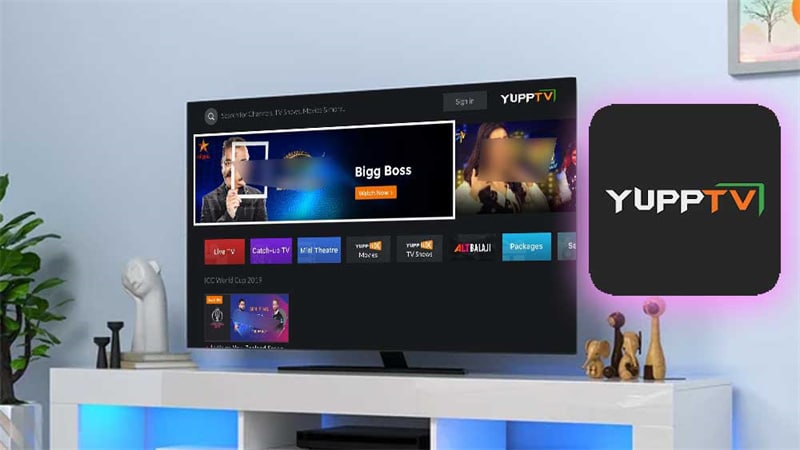 One of the most widely used apps for accessing live Indian TV in the USA is YuppTV. Many Indian TV stations are available, such as well known ones in Hindi like Star Plus, Zee TV, and Colors TV as well as local ones like Sun TV etc.
Both free and paid membership plans are available through YuppTV, with the cost for the paid version starting at $9.99/month. Mobile phones, tablets, smart TVs, and streaming gadgets like Roku and Apple TV are just a few of the devices that support the app.
---
Hotstar
Hotstar has become a well known streaming service with its huge variety of content. Hostar recently launched in the United states and Canada. Hostar provides a great library of Indian contents that are enjoyed by Indians in the United States as they have limited  channels aired due to geo blocking and licensing agreements.
To watch your favourite show, Movies, dramas, sports and live channels,you need to subscribe to Hostar. Hostar premium starts with a subscription plan that charges  $10/month for the subscription fee. Hotstar supports and is compatible with several devices like smartphones, tablets, smart TVs, and streaming gadgets like Roku and Amazon Fire TV.
---
Sling TV
Sling TV is another great app for streaming Indian live TV in the USA. It offers a variety of subscription packages, including the Hindi package which includes popular channels like Zee TV, Sony Entertainment etc. Sling TV also offers local languages like Telugu, Tamil and Punjabi as there is a majority of Indian People who like to watch Tamil and Punjabi movies.
The app is available on several devices including smartphones, smart TVs and streaming devices like Roku and Amazon Fire TV. You only need to check the model of your smart tv and mobile before initiating the process. The subscription plans start with the cost of $10 per month.
---
Jadoo TV

In the United States, viewers can stream Indian live TV channels using the well known application Jadoo TV. Jadoo TV is available in the USA and can be downloaded on various devices. This app provides access to a large selection of Indian movies, TV episodes, news, entertainment, sports and regional channels.
Jadoo TV offers a number of subscription packages for yearly plans such as, Jadoo TV 4 at the cost of $179.99/year, two year plan by the cost of $299.99/year and a very interesting and affordable price of the third plan is $89.99/year.
---
Conclusion
For viewing live Indian TV in the US, there are numerous options accessible. Jadoo TV, YuppTV, Sling TV and Hotstar are a few of the top applications. Each app provides access to a selection of Indian TV and movie titles as well as a wide range of Indian channels including regional, sports, news and entertainment networks.
The subscription plans and accessibility of these apps vary, Jadoo TV only offers subscriptions on an annual basis, while the other streaming services mentioned here offer monthly as well as annual plans. It's crucial to research and compare these options in order to find the one that best suits your requirements. These apps give users in the US a simple and affordable method to view Indian TV shows.