Are you looking to promote your landscaping business? In this digital age, social media is essential for businesses of all types and landscaping is no exception.
With so much competition in the industry, it's important to stand out from the crowd and make sure potential customers can find, review and engage with your services.
In this article, we'll discuss excellent reasons why your landscaping business needs to use social media. From increasing reach with potential customers to targeted advertising campaigns aimed at industry-specific clients, there are plenty of ways that using social media will help take your landscaping business to the next level.
---
Increased Reach
When starting a landscaping business, one of the biggest challenges is getting your name out there. Social media marketing makes it easy to reach more potential customers without needing a large budget.
Platforms such as Facebook, Instagram, and Twitter are great places to start, as they allow you to post content that can be shared quickly and easily with your followers.
---
Showcase Your Skills
Nothing speaks louder than actual work, and that's especially true when it comes to landscaping. Showcasing your work on social media channels will help attract new customers who are interested in your services, as well as demonstrate your skills to potential employers.
---
Humanize Your Brand
Social media is an excellent way to humanize your business. Posting pictures of you and your team and behind-the-scenes shots will help potential customers connect with your brand on a personal level.
This can be especially helpful for landscaping businesses, as it gives potential customers a chance to see their future landscaping partners.
---
Engage with Customers
Social media is an effective tool for engaging with customers. This allows you to create relationships with your customers, answer questions they may have, and receive feedback on your business.
Use social media platforms as an efficient customer service tool to help build trust and loyalty among your audience.
---
Targeted Advertising and Special Offers
Social media also allows businesses to easily target specific audiences through campaigns or special offers which, in turn, boosts sales significantly.
Moreover, running contests or giveaways on social media is a great way to increase website traffic and engagement among users, while potentially acquiring new leads in the process.
---
Easily Connect with Other Professionals
Social media offers an opportunity for your business to connect with other professionals in the same industry, which can be beneficial for collaborating on projects or sharing ideas about best practices in the field of landscaping.
This makes it easier to learn from each other and grow as a business.
---
Stay Updated on Industry Trends and News
Following relevant hashtags or accounts related to landscaping will allow you to stay up-to-date with industry trends, news, innovations, and other helpful information that can help you remain competitive in the landscape business.
---
Cost-Effective Advertising Option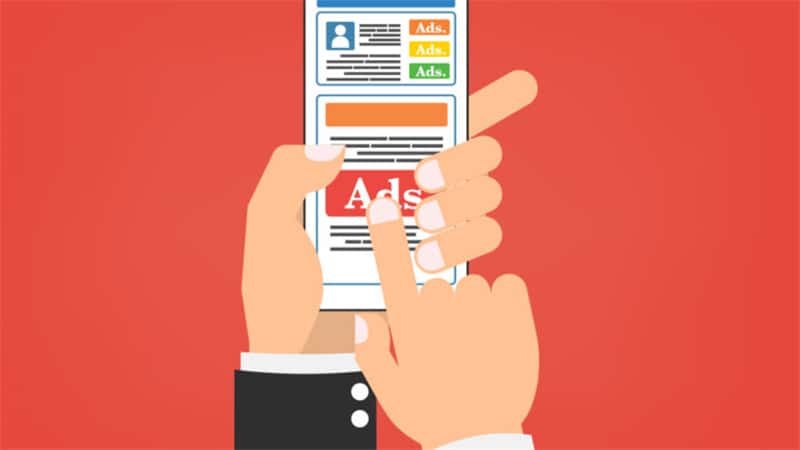 Finally, social media marketing is a cost-effective way to advertise your landscaping business. Compared to other forms of advertising, it's significantly less-expensive and can yield great results. It's also much easier to track the success of your campaigns with detailed analytics available for free on most platforms.
---
The Best Social Media Platforms for Your Landscaping Business
While there are a variety of social media platforms available, some are better suited for certain industries than others. When it comes to landscaping, here are five of the best social media platforms to use:
Facebook: With over two billion users worldwide, Facebook is the largest social media platform, and one of the best for landscaping businesses. It's easy to create an attractive page with plenty of opportunities for promotion, engagement, and customer service.
Instagram: This visually-focused platform is ideal for sharing photos or videos of your work in progress and completed projects. Whether you post a single photo or assemble a series of images into carousels, Instagram is sure to help your business stand out from the competition.
Pinterest: Pinterest has become an invaluable tool for landscapers looking to showcase their work online, especially since it's full of users actively searching for home remodeling ideas or backyard design inspiration. Pinning your content on this platform can be an effective way to target potential customers who are already interested in the type of services you offer.
YouTube: YouTube is great for demonstrating complex landscape designs or providing step-by-step tutorials on how to complete various tasks around the yard. These videos can help attract new visitors, while potentially increasing loyalty among existing clients.
Leveraging social media when you start your landscaping business is a great way to gain visibility and attract new customers.
This is an effective marketing tool that can help build trust with your audience, while staying up-to-date on trends and news. With the right platforms, you can create engaging content that will showcase your work and keep users coming back.