All gamers love to upgrade their experience in one way or another. This list has 5 things you could add to enjoy gaming or take care of the small things that can be annoying. An environment that is efficient is by nature something that helps gamers. This list is broad and covers accessories for different kinds of gamers too.
---
1. The Razer Gaming Mouse Bungee v2
If a wired mouse is your go to, the Razer Gaming Mouse Bungee could help you a lot by making sure your cable is out of the way. Cables on your gaming table can be super annoying and could at times get in the way at the worst time. The spring arm is rust free so longevity is taken into account.
The base is weighted so it stays in place as you are playing, especially in the more stressful moments when one is excited. Just generally too one gets a cleaner game station by having a Razer Gaming Mouse Bungee v2.
---
2. RDS Industries Game Traveler Deluxe Travel Case for Nintendo Switch
The RDS Industries GameTraveler Case for the Nintendo Switch will make it so much easier for you to take your Nintendo Switch with you whenever you are on the go. You can also choose a colour for your case as there are 4 options.
This carry case is designed for your switch and a few games but is still slim enough to fit  easily into your laptop bag or tote. The inside has an adjustable viewing stand so you can use it to prop up the display and play. The RDS Industries Game Traveler Deluxe Travel Case for Nintendo Switch is a design approved by the Nintendo of America under license.
---
3. Eurpmask PC Gaming Headset Hook Holder
Another small accessory that will make space usage efficient for you and also make sure you don't have a mess on your gaming desk. The Eurpmask PC Gaming Headset Hook Holder is designed to let you hang your gaming headset off the side of your desk. The design is simple and it works super well.
There is also a cable loop on the back so you can also make sure the cable isnt onthe ground. The Eurpmask PC Gaming Headset Hook Holder works well with the PC gaming station but isnt as easy to integrate with consoles at times. This depends on the kind of table, which is why it also struggles to work with the very thin glass desk.
---
4. Logitech Blue Sona Active Dynamic XLR Broadcast Mic
Streaming games is almost as common as gaming today, Twitch is full of people who literally do this all day. To make sure one gets their voice across at a high level one needs to have the correct mic attached. The Logitech Blue Sona Active Dynamic XLR Broadcast Mic is made specifically for this purpose.
People like this mic as it is always smooth sounding, it also has a built condenser so the sound does not pick up unnecessary noise. It contains a ClearAmp powered preamp inside that delivers an added 25dB gain with crisp sound. The pro XLR connection also makes sure your signal is solid, adding to the overall quality that you need.
The design is also modern, allowing it to neatly fit into any kind of studio space. You can choose between a graphite-coloured one or an off-white one.
---
5. Philips Hue Play Light Bar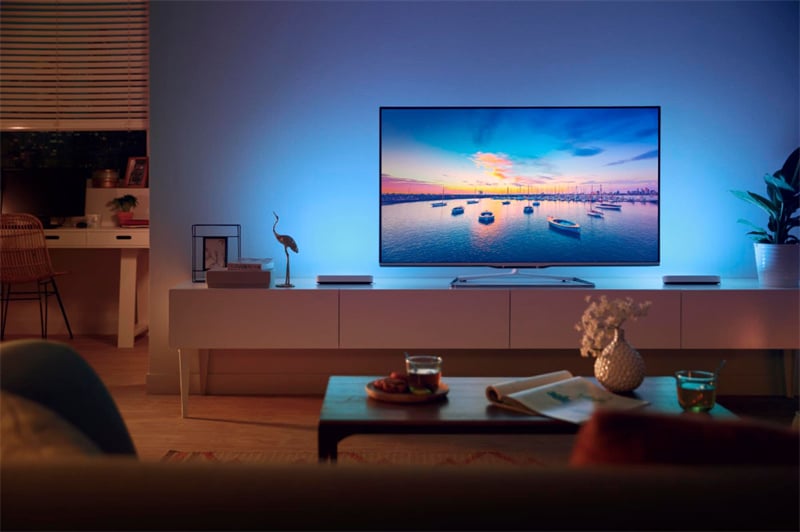 Making sure your environment has the right kind of mood can be aided with the Philips Hue Plau Light Bar. An elongated simple design allows for more discreet placement as well. You could have the Philips Hue Plau Light Bar behind your display or on the ground under your desk and it will do its job well.
The Philips Hue Plau Light Bar can be bought in pairs as well and has many modern features. There is voice activation, timers, easy dimming, you could set many different modes, warm or cold light and more. There are 16 million colours so you have a lot of options to choose from with the colour range. There is also an option to set it into a reactive mode with Hue Sync, this changes the light based on the content you are viewing. At its core, the Philips Hue Plau Light Bar just helps you create a cool environment to game in.
There are so many accessories but these few could add various kinds of edges to your gaming lifestyle and make it more fun to game. You can check the prices of these gadgets online with ease with tools such as Prislo.com, shopmania, Google Shopping etc.