There are more than 130 casino venues across the United Kingdom today. These range from large city venues like the grand 24/7 Aspers Casino in London, with sports lounge, hundreds of slot machines and a huge selection of table games to the small local casinos on the country's charming high streets.
Over the last decade, online casinos have changed the gambling landscape in the UK and much of the western world, gamers can now enjoy the convenience of playing games from their smartphones or computers on reputable sites like Monopoly Casino. Online casino gaming has grown rapidly in popularity as access to high speed internet connections and the technology that supports online games has improved.
Another reason for online casino gaming being so popular is the large range of games that these websites have for players to enjoy. There is a selection of games to suit everyone's interests, from poker and blackjack to roulette, baccarat and slots.
So, what are the favourite casino games that people like to play in land based and online casinos in the United Kingdom?
---
Poker
Poker is one of the most well known casino games and most played around the world. It is a card game that involves both luck and skill, in poker players around a table make bets against each other depending on the value of the hand of cards that they are holding.
There are a number of different types of poker, and casinos, particularly online casinos, have a variety to choose from. One type is community card poker, where players share some cards around the table. Texas Hold'em is a community variety and is the most well known version of poker.
Another type is stud poker, in stud poker games the cards are laid faces up so all players can see what the cards are.
Many casino sites now offer poker as a 'live' casino game where it is live streamed from a physical location and played in real time. This gives players the thrilling casino experience but also the convenience and comfort of playing at home.
---
Slots
Slots is another classic casino game, slots are generally a low stakes game and are great for beginners and experienced casino visitors alike. If visiting a land based casino venue, you will find a cluster of slot machines with some of the biggest venues having hundreds of them lines up together.
Online casinos also have slot games, these slots have different return-to-player rates, features and exciting themes. Slot game themes range from television and movie themes to history, fantasy and music.
Five reel slots are by far the most popular online, but you will also discover other slot types such as three reel slots, progessive jackpot slots, 3D slots and even virtual reality (VR) slots.
Some slots even have mini games within them to add an additional layer of excitement and game variety. Each slot game has a different number of playlines, which players can find out more about in the online game's description.
---
Roulette
Roulette has existed for a number of centuries and originates in Europe. In roulette, players spin a real or virtual wheel and bet on what number or colour the ball will land on. This game has higher value payouts when compared to games like slots.
There are a variety of roulette games and the type you play might depend on the location you are based. European roulette is the oldest and most popular, but there is also American roulette, video roulette, multi-wheel roulette, double ball roulette and triple zero roulette.
---
Blackjack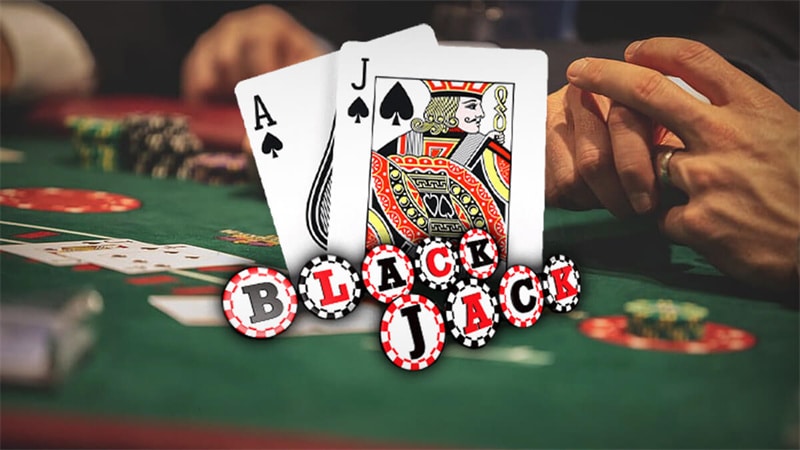 Blackjack is another table card game found in land based and online casinos, it is sometimes referred to as the game '21'. While in poker, players are against one another, in this game they are competing against the card dealer.
In blackjack, the player has the aim of getting cards with a face value totalling 21 and no more in their hand. While you do not necessarily need exactly 21 in value, the person to get as close as possible without going over 21 wins.
This is a card game that requires both skill and luck to succeed in but is perhaps less time-consuming to learn and play in comparison to poker.
---
Baccarat
Finally, casino gamers can also enjoy the card game baccarat either online or in physical casino venues. This game is thought to have been created at some time in the 15th century and has slowly grown in popularity.
In baccarat, the overall aim of the game is for players to successfully guess which of the three possible propositions will win on the next round of the game. These propositions include bank, player, or tie.
Baccarat is one of the more complex casino games and to become successful at it, both skill development and luck is required.