If you're a gamer, it's likely that at some point you've dreamed of the ultimate gaming rig–one with cutting-edge components and high-performance capabilities.
Having your own custom gaming setup can be an exciting endeavor. But how do you turn your dream into reality? This blog post is going to discuss everything you need to know when creating your very own customized gaming machine. Read on to find out more.
---
Customize Your Peripherals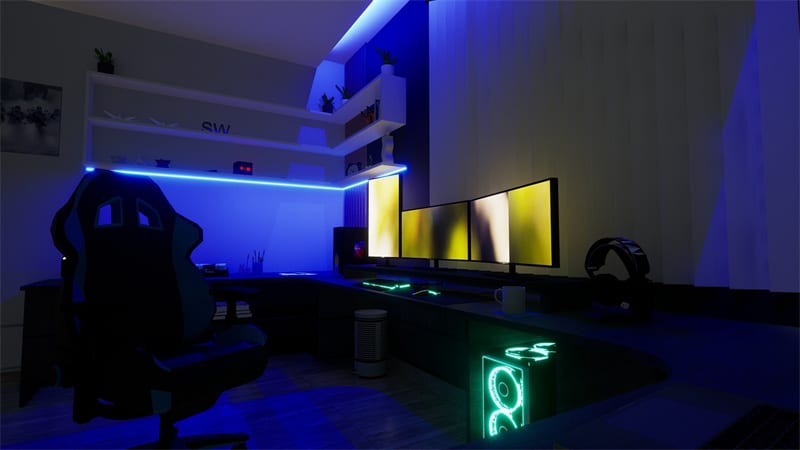 Customizing peripherals is one of the best ways to make a unique gaming rig and customize your gaming experience. The people working at GoblinTechKeys know how important this is in order to optimize the equipment for your own personal needs. With so many great products out there like gaming keyboards, mouses, headphones, and more, you can choose precisely what device works best for you.
Whether it's a custom color or ergonomic design or even a combination of the two, really focusing on those details can help to craft your perfect gaming rig. Additionally, look for product features that allow for improved performance with your specific game or gameplay style. Now more than ever you have the option to make a specialized and tailor-made gaming rig of your very own!
For example, you might want a mechanical gaming keyboard with backlighting for late-night gaming sessions. Or maybe a wireless mouse that has adjustable DPI settings to suit any game or style of play. As well as customizable headsets with 7.1 surround sound capabilities so that you can experience your favorite games in the fullest detail possible.
---
Check System Requirements 
When building your own gaming rig, it's important to check the system requirements for the games that you plan on playing. Not only do these requirements tell you what type of hardware will work best with the game, but they'll also give you some insight into how you can tailor your gaming rig to suit your needs.
From considering additional components like cooling and accessories to researching motherboard form factors, understanding the finer details of system requirements can help you create a setup that is truly unique and optimized with the games you play in mind. This will give you an idea of the type of hardware that you should be looking at, as well as the performance expectations for each game.
---
Select High-performance Components 
By carefully selecting everything you'll need in your setup, you'll be able to craft a setup that is both reliable and efficient for gaming. Focus on the following things:
CPU
GPU
RAM
storage
motherboard
power supply
case
cooling
As gaming technology advances at breakneck speeds, it can be thrilling to select components that are on the cutting edge of performance. Of course, do your research first – that way, you'll know what specs you need ahead of time so that you can pick out components that fit within your budget too.
With a little bit of creativity and knowledge about what technical capabilities you need for exceptional gameplay, building a unique gaming rig is something anyone can do!
---
Add RGB Lighting 
Adding RGB lighting is a great starting point for creating a unique gaming rig. These lights have become increasingly popular over the past few years, as they provide users with the ability to make their rigs look however they want them to. They can set different colors to create a bright and vibrant atmosphere, or choose single colors for more understated vibes.
Not only that, but you can also mix and match your lights to really bring out your individual aesthetic sense – with endless possibilities for customization. RGB lighting adds a touch of personality to any gaming rig and is sure to impress any friends who come over.
---
Insulate The Room 
Playing your favorite games at the best performance level is not only possible, but it's also attainable! One detail many don't consider when constructing their gaming rigs is insulating the room itself. Not only will this help with temperature control, but it also helps make the interior more noise resistant and makes for an even more immersive experience for you as you game.
If you are lucky enough to have dedicated space for your computer setup, whether in your home office or otherwise, carefully considering insulation may be worth the effort to really make that space unique. For example, adding some acoustic foam to the walls or using a soundproofing material on the floor can help minimize the noise coming from your computer setup.
---
Get Ergonomic Furniture 
Ergonomic furniture may seem like an odd way to make a unique gaming rig, but investing in a comfortable and supportive chair or desk can make the difference in having an enjoyable gaming experience or suffering from fatigue or discomfort. Not only are ergonomically designed chairs contoured to support your back and arms during long sessions, but adjustable desks can make it easy to find the perfect height for any gamer.
It's also possible to change up the visual appeal of your gaming station by switching out different color stylings. Ultimately, choosing furniture that is specially designed with gaming in mind will help create a unique and more enjoyable gaming environment.
---
Manage Your Cables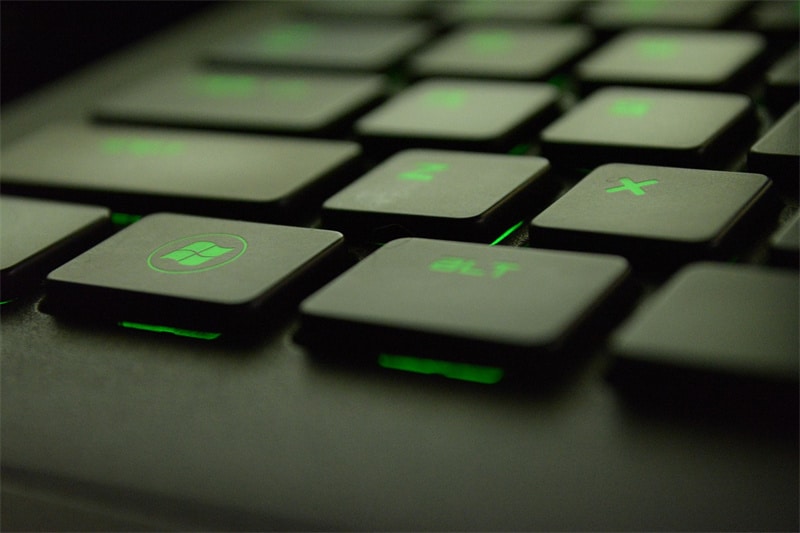 With some clever strategizing, you can expertly route your cables so they remain hidden yet still accessible. Not only will this help keep your gaming space looking clean and organized, but it's also a great way to show off the internals of your custom rig. To get started, consider investing in cable management products such as sleeves or clips that can help organize cables while hiding wires away from sight. \
For example, attaching a few sleeved power supply extensions in the back corner of your rig allows for a neat connection point that keeps wires tucked away. Ultimately, utilizing creative cable management solutions is an excellent way to spruce up any gaming rig and express yourself creatively through your set-up!
With the right components and a little creativity, it's easy to make your own gaming rig. You can customize peripherals, select high-performance components, add RGB lighting, insulate your space, think about ergonomic furniture, and manage your cables. Plus, spending that extra time designing the perfect gaming setup will only help to enhance your gameplay experience.
Not only will these simple steps help you make a unique gaming rig that suits your specific needs, but it'll also become an extension of yourself. So don't be intimidated by creating something that's all-new — take the plunge and mix form with function to create the ultimate gaming experience!