Minecraft earns through game sales, merchandise, in-app purchases, subscriptions, game designs, and partner programs. Minecraft is estimated to be worth $2.5 billion with an annual revenue of over $380 million.
Minecraft is one of the most popular games that people love to play. At times, you may play a game and not feel like playing it again. However, with Minecraft, you will want to play it over and over again.
As a player, you can achieve a lot by using your creativity to build amazing stuff with the blocks. Its popularity and unique selling point have made it generate a lot of income over time.
In this article, we will provide information on how Minecraft makes money, how much money it has made, how to purchase Minecraft games, and the modes it uses to make money.
---
What is Minecraft?
Minecraft is a game made primarily of blocks. Players can transform the blocks into anything they want as long as it aligns with the game. You can either choose the creativity or survival mode based on the resources you need. There is also the Bedrock edition that allows you to adventure solo or with friends.
Moreover, the game has a diverse marketplace where you can purchase unique worlds, skins, and texture packs. Additionally, you can use slash commands to tweak the game as you would want it to be. You can even change the time of the day. How awesome is that?
It also features some free add-ons that you can use to make the game more exciting. Additionally, it allows cross-platform playing of up to 10 friends through the private realms servers. By joining the multiplayer servers, you can play with many people all at once. It all depends on what you want.
---
How Much Money Has Minecraft Made?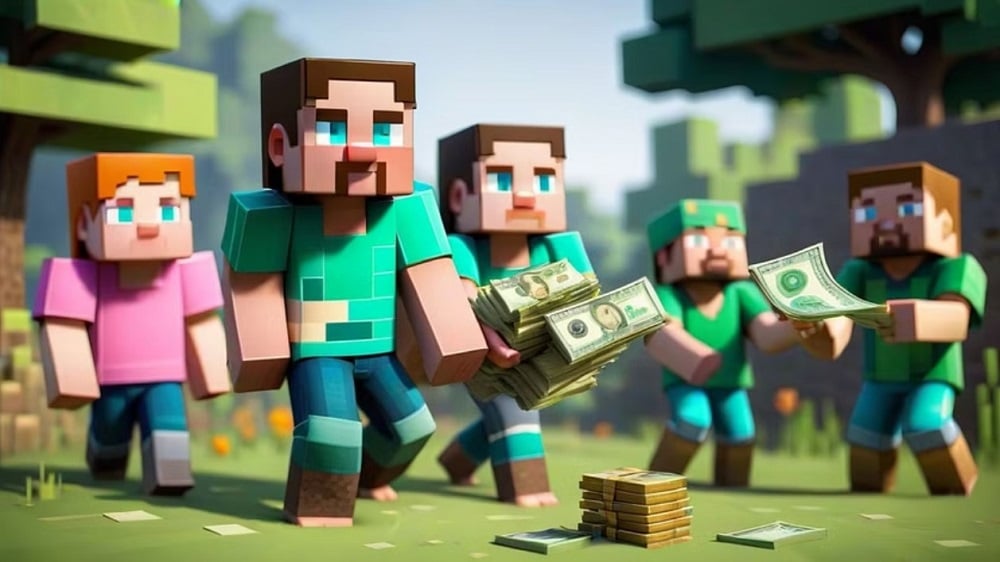 In 2021, Minecraft had made over $380 million. It has a massive number of users who enhance the growth of the platform.
Revenue made over the years:
| | |
| --- | --- |
| Year | Overall Revenue |
| 2021 | $380 million |
| 2020 | $415 million |
| 2019 | $375 million |
| 2018 | $500 million |
| Year | Mobile revenue |
| 2022 | $102.6 million |
| 2021 | $157 million |
| 2020 | $142 million |
| 2019 | $110 million |
---
What Is The Estimated Value Of Minecraft~?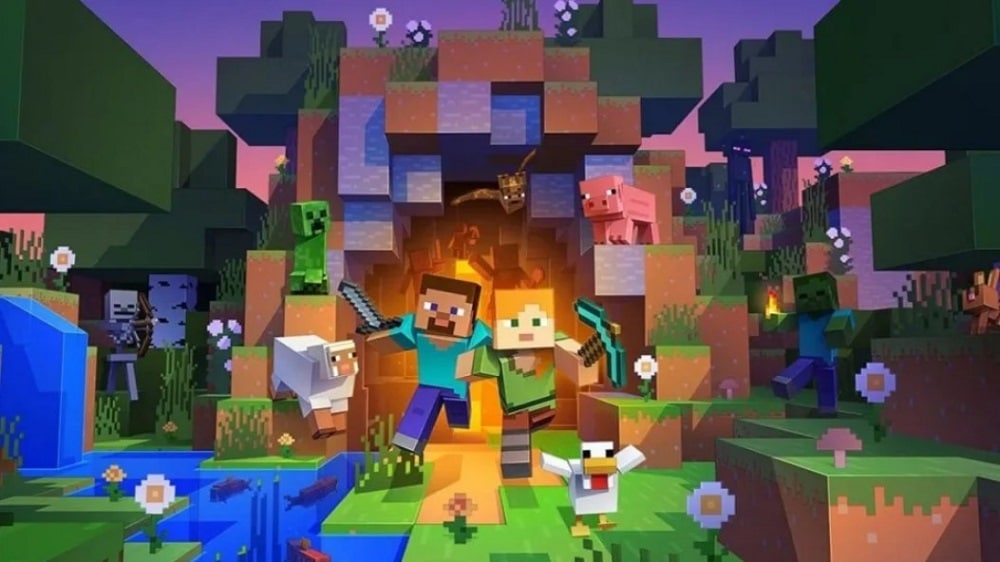 Minecraft is estimated to be worth $2.5 billion which was the amount used by Microsoft to buy it from Mojang Studios in 2014.
---
How Does Minecraft Earn?
Minecraft is a popular game among all age groups. It tends to earn through game sales, merchandise sales, in-app purchases, subscriptions, game designs, and partner programs.
a) Game sales
Minecraft is not a free game, therefore, people need to purchase it for $29.99. However, this is the initial amount before purchasing the other items. Once you purchase, you get regular updates of the game which makes it more interesting. This is one of the major ways it generates revenue to maintain it.
b) Merchandise sales
Minecraft also earns through merchandise sales based on different aspects of the game. Minecraft has a dedicated store that sells merchandise for both adults and children.
You can get access to plush toys, lunch boxes, hoodies, toys, t-shirts, puzzles, etc. Players can embrace their love for the game through the purchase of merchandise.
c) In-app purchases
Minecraft also earns through in-app purchases. The in-game currency is Minecoin which you can use to make purchases on the platform. Through the currency, you can buy skins, textures, and minigames. The items are great for enhancing your gameplay.
d) Subscriptions.
Minecraft also earns when users subscribe. Users can purchase the Realms which enables the multiplayer version of the game; so 10 players can play the game together. That's a fun way to play, right?
Additionally, Minecraft earns through the game designs, and partner program where players can create specific items and sell for profit.
---
What Is Minecraft Partner Program?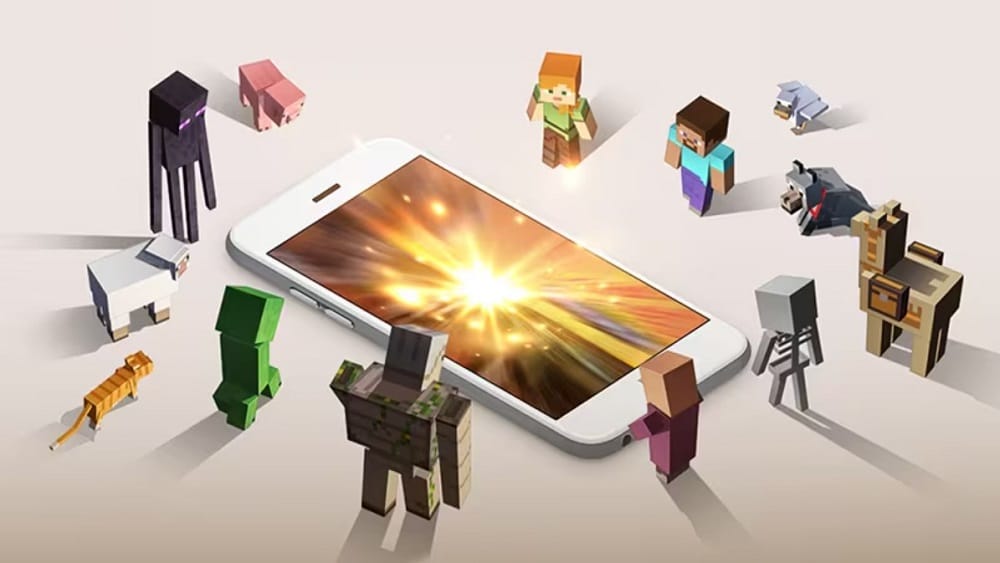 Minecraft embraces the player's creativity. Therefore, it has a partner program that allows players to create items and sell them to others for profit.
However, they need to submit to the in-game store to make sales. The team then reviews the submission and either approves or rejects it. When an item is sold, the creator gets 30-50% of the purchase value.
---
Where Can I Buy Minecraft Game?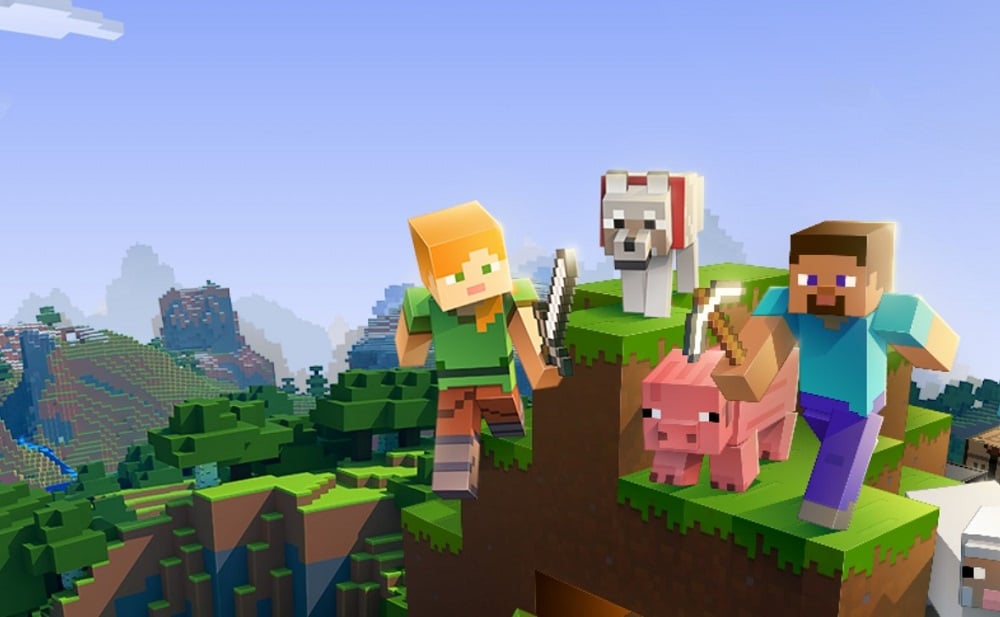 You can buy Minecraft Java or Bedrock edition from its official website for $29.99. Luckily, it is a one-time purchase. Additionally, you can buy a code for yourself or gift someone else. You can also try out the "demo mode" before making the purchase.
The Java edition can be played only on PC, Windows, macOS, and Linux. For the Bedrock edition, you can buy on Mobile devices, Nintendo Switch, PlayStation, Xbox, Chromebook devices, and Windows 10 stores. Therefore, you have no excuse for not purchasing the game.
---
How Many Users Does Minecraft Have?
As of September 2023, Minecraft had over 174 million live players. The highest number of people seen playing simultaneously was 11.6 million. Its regular updates, content updates, new blocks, and new mechanics, play a role in attracting new players.
Additionally, it is among the best-selling games with over 300 million copies having been sold worldwide. However, it hasn't surpassed Super Mario which has sold over 800 million copies worldwide. Minecraft is popular among children, young adults, and adults.
---
Which Countries is Minecraft Mostly Played in?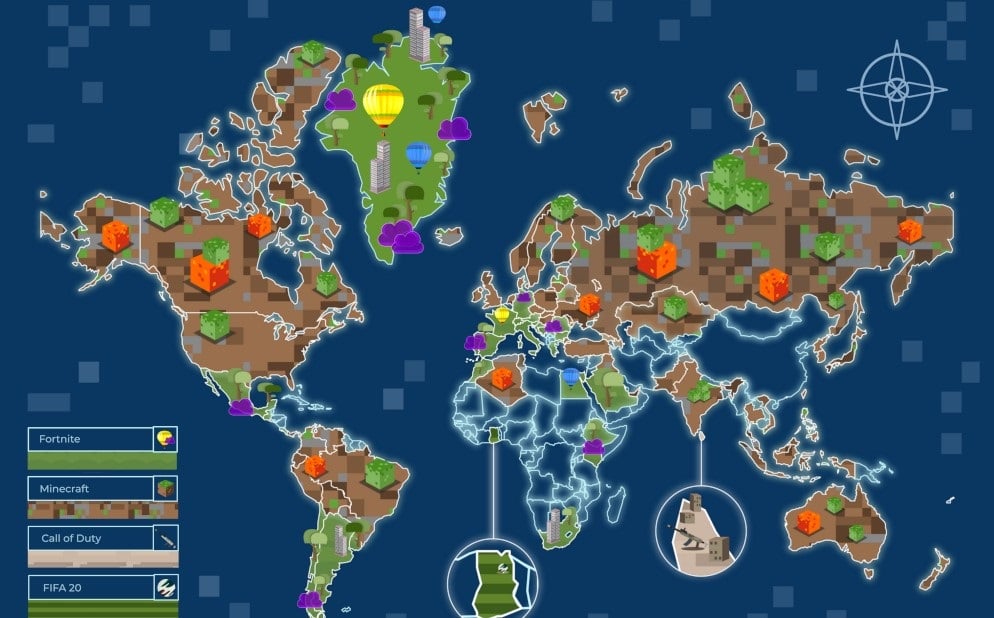 Minecraft is mostly played in the USA, UK, Germany, China, India, Brazil, Argentina, Australia, Canada, Austria, etc. Also, Minecraft runs powerful LiveOps tools to boost player engagement and retention.
Therefore, the Minecraft team strives to understand the player's needs and provide content they can relate to.
---
Join The Diverse Community Of Minecraft Players.
Minecraft was founded in 2009 and has continuously been developed to be the current interesting game it is. At the moment, the ownership of Minecraft is under Microsoft. In Minecraft, you can either spend time in the wilderness or create things you want in the game. Therefore, it is an adventurous game, you will enjoy playing.
The main aim of the game is to defeat the Ender dragon. However, players still use it to have fun. When you start playing, you won't feel like stopping. Try it today!