Although much of the attention in the gaming world is often on the big, powerful and increasingly expensive gaming consoles, the vast majority of 'gamers' in the world do not use these as their primary gaming devices.
In fact, according to recent statistics, there are far more 'mobile' gamers than console gamers. These mobile gaming devices are used for everything from checking the latest Super Bowl odds, to playing online games with friends. With the rise of online sports betting and iGaming also underway, mobile gamers are increasingly demanding devices that can do more than just game!
In terms of the types of games that are most popular with non-console gamers, there are some key differences between the two markets. According to a 2021 industry survey, the top five mobile game genres by revenue share were: puzzle, online casino, strategy, RPG and simulation.
Out of these top genres, however, what are the best games to play if you don't want to use a dedicated gaming computer or console?
---
Catan Universe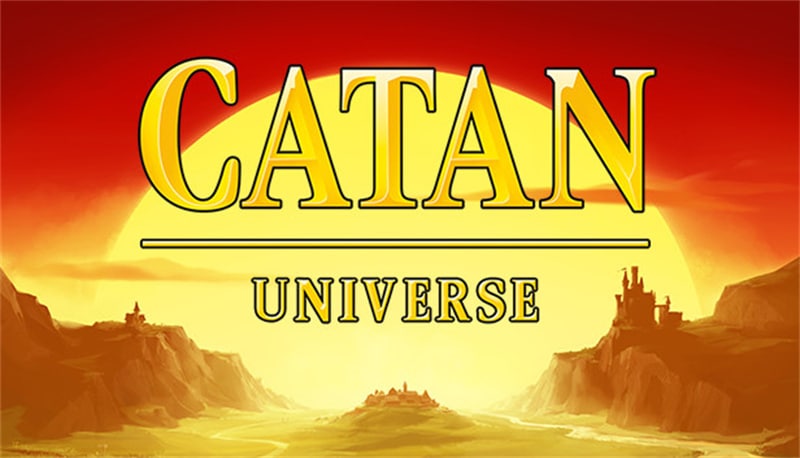 Released in 2017, Catan Universe is a browser-based take on the classic board game. Despite being a purely browser-based game, however, Catan Universe has not sacrificed any of the fun from the original Settlers of Catan boardgame.
Settlers of Catan helped to usher in a revival of boardgames and earned millions of fans around the world. Catan Universe is a faithful reworking of this classic game that preserves everything we love about the original.
Although it is a browser-based game, Catan Universe packs quite the punch. It features surprisingly rich graphics, sharp animations and a solid selection of game options to choose from. This is the perfect game to settle into if you want to spend the night catching up with friends.
We also loved that it was cross-platform friendly, which means that you can play against your closest friends regardless of the device you choose to use.
---
Townscaper
Released by renowned indie game developer Oskar Stålberg in 2021, Townscaper is a stripped-back version of the popular computer game.
Although Townscaper has no clear objective or story, this does not mean it isn't profoundly compelling and addicting to play. Players construct an island town by placing, removing, and arranging colored blocks on an ocean. Each of the different blocks will have a different rule attached to them which impacts how you can use them.
In contrast to some of the other multiplayer games you might play online, Townscaper is a deeply relaxing game that is more about the experience of playing than any particular objective. It features striking graphics and animations, set against a gorgeous backdrop that is, quite literally, picturesque.
The game mechanics are simple and intuitive. When combined with the relaxing aesthetics and soothing background music, Townscaper is simply a joy to play.
With that said, if you want to indulge the creative parts of your brain, we would highly recommend checking it out!
---
Among Us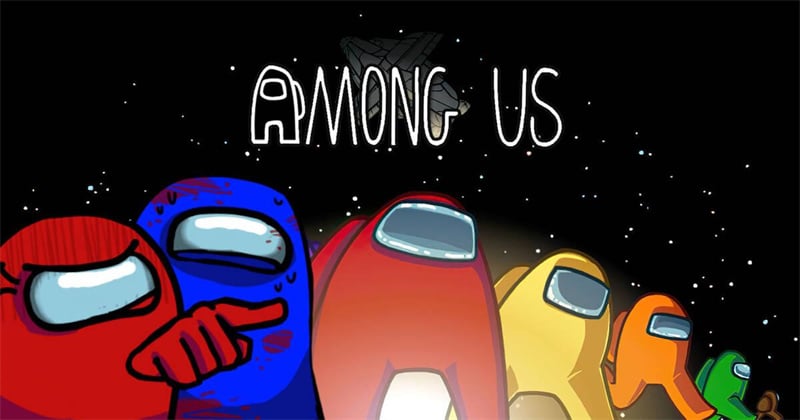 First released in 2018 by Innersloth games, Among Us is an online multiplayer game that is based on a 'social deduction' game mechanic. Although it received only passing mention when it was first released, Among Us became a viral sensation in 2020 when several high-profile Twitch streamers and YouTube personalities started playing it.
This burst of attention helped to skyrocket the game in terms of its popularity, with celebrities and even US politicians Alexandria Ocasio-Cortez and Ilhan Omar livestreaming it in a special event.
Among Us was released as a cross-platform game and can be played through a web browser. This has helped to contribute to its success as friends can play with each other regardless of the devices they have at their disposal.
The game is set in a space-themed world where players control colorful cartoon astronauts. Players will either play a crewmate or an impostor. The crewmates must complete a list of tasks around the map or vote off all the impostors, while the impostors must kill all the crewmates or stop them from completing the tasks.
Although simple in design, Among Us is an incredibly engaging game that is perfect for playing with friends!
---
Slither.io
Slither.io is a multiplayer game developed by indie game developer Steve Howse. In it, players control a brightly colored avatar resembling a snake. Players must lead the snake around the map to consume multi-colored pellets in order to grow in size.
This is challengingly, however, as you eat these pellets your body will get both longer and wider. You will also have to deal with similarly hungry enemies on the map. While you can't eat these enemies, if you time it well you will be able to force the enemy snakes to run into your body. When this happens, their body will vanish in a fluorescent burst, leaving a trail of dots behind them.
Although the mechanics are simple, Slither.io is a painfully addicting game. When played with friends, you can easily spend a whole evening playing without even noticing!
---
Town of Salem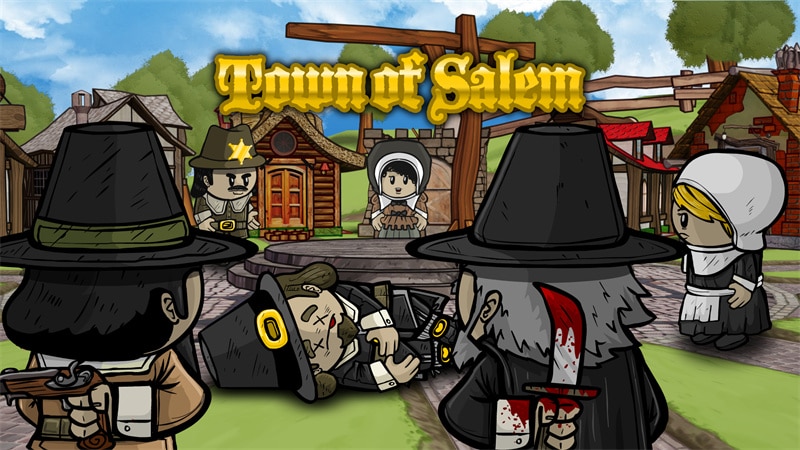 Fans of the multiplayer mystery game 'Among Us' will love this similar title released four years before it. Town of Salem is an online multiplayer game with social deduction and strategy elements. It was released by the critically acclaimed indie game developer BlankMediaGames in late 2014 and was made available as a free-to-play browser-based game.
In Town of Salem, you are assigned the role of either a townsperson, a neutral individual or one of the local mafia. Townspeople must identify and track down mafia members to prevent them from killing townspeople. Each character type is assigned unique abilities that they can use during the nighttime portion of the game to achieve their objectives. During the nighttime phase of the game, players plan out the moves they need to make to meet their objectives, while also writing up their wills to allocate resources to the remaining players if they die.
Town of Salem is a quirky yet deeply engaging game that is the perfect choice if you want to indulge in a game of murder, deceit and mob hysteria with friends!