Is a high specification computer monitor the key to the best entertainment experience? Well, it all depends on what you want out of your monitor. Let's take a look at the various online entertainment activities and the computer monitor specs you should consider in each case.
---
Casino gaming
When considering a computer monitor the casino gaming, you may be surprised by the high level of animation featured on online casino sites. Slot games such as Jigs and Reels feature animated characters while Stargate Megaways features game effects influenced by the sci-fi adventure.
In live games, such as the spinning wheel game Crazy Time and live roulette, you will want to have powerful stereo speakers on your monitor and low input lag to fully enjoy the games on the online casino site from Paddy Power. Ideally, you would be looking for a 4K computer monitor to take advantage of the graphics on show in these games.
For casino gaming, one option is the Samsung 32″ Odyssey G7 Gaming Monitor, costing $579.99. Stuttering and screen lag is reduced through NVIDIA® G-SYNC™ Compatibility, which provides a smooth live casino experience. In addition, the Odyssey's 1000R panel provides maximum levels of immersion and reduces eye strain during long sessions. The WQHD resolution means you won't miss the detail of any game features.
---
Online shopping
Even when online shopping you will still require a monitor with certain screen size, especially when shopping for clothes as you will want to see the finer details of the clothes such as the color or type of material, but if this is the extent of your online activities, you don't need to break the bank when purchasing a new computer monitor. When keeping an eye out for online sales, some people like to multi-task and Wired has written about multiple monitors when using Windows or Mac.
For online shopping, you can certainly find a computer monitor to suit your requirements at a budget price. One option is the Dell UltraSharp 24 Monitor – U2422H, priced at $349.99. The 23.8- inch screen provides excellent clarity with Full HD at 1920×1080 resolution, while ComfortView Plus means you can spend as much time as you want when online shopping thanks to the low blue light screen.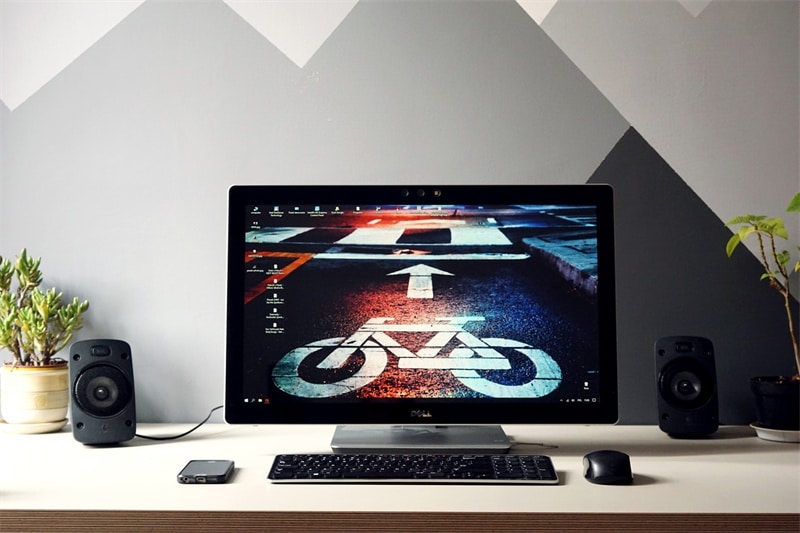 ---
Streaming TV shows and movies
When streaming TV shows and movies you really need to consider 4K OLED screens with a good resolution, which will provide you with a cinema-style quality viewing experience. You should also consider screen size when streaming your favorite films or the latest Netflix releases.
To stream movies, one recommendation would be the Gigabyte Aorus FO48U priced at around $999.99. It has a 47.53-inch UHD 4K resolution and thanks to the 10 bits color there is plenty of depth overall, it provides an excellent home movie experience. The space audio provides a sound experience that is true-to-life and has a special movie mode.
So, while a computer monitor with the highest specification is not the key to the best entertainment experience, it is still important to consider which activity you want your computer monitor to serve.
Clearly, a monitor for online shopping and casino gaming will not need the same specifications as a computer monitor to stream TV shows and movies. You should take screen size, resolution, and sound quality into account and you should certainly consider 4K OLED screens to get the best out of your online activities.