Whether you want to upgrade your PC's motherboard or are simply curious, you must have asked yourself this question – what motherboard do I have? Below we'll try and provide that and other related questions the best way we can. Keep reading to find out more…
Computer motherboards are categorized on the basis of their size and shape, also known as form factor. As such, different brands and models of PCs likely pack different types of motherboards. With that in mind, let's go ahead and find out the type of motherboard on your computer.
---
What Motherboard Do I Have?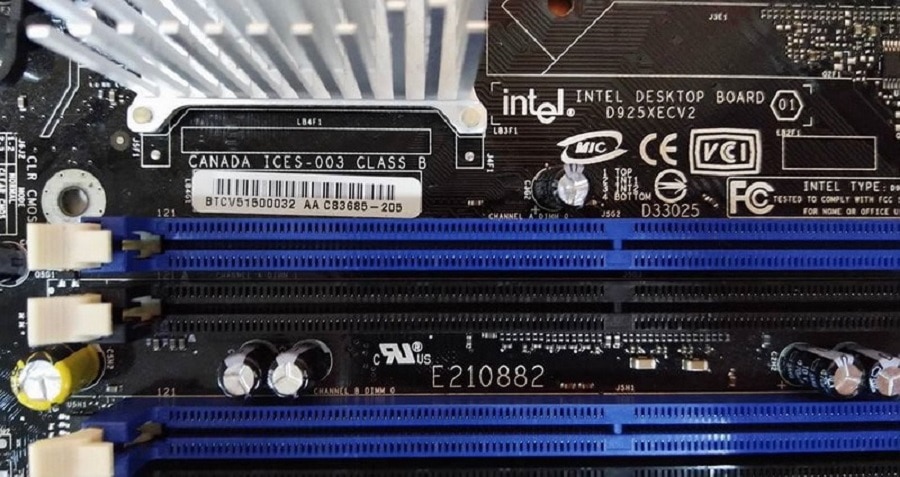 All PC motherboards come with designated serial and model numbers for identification. Meaning, you can tell the type of motherboard on your computer by simply checking the model or serial number.  A couple of methods can be used to identify the model or a serial number of a motherboard. Here are some:
---
Method 1: Using Command Prompt
Command prompt is a very powerful Windows utility that you can use to find out what motherboard you have. Here's how it works:
Step 1: In the search bar (bottom left of your screen), type cmd, then press Enter.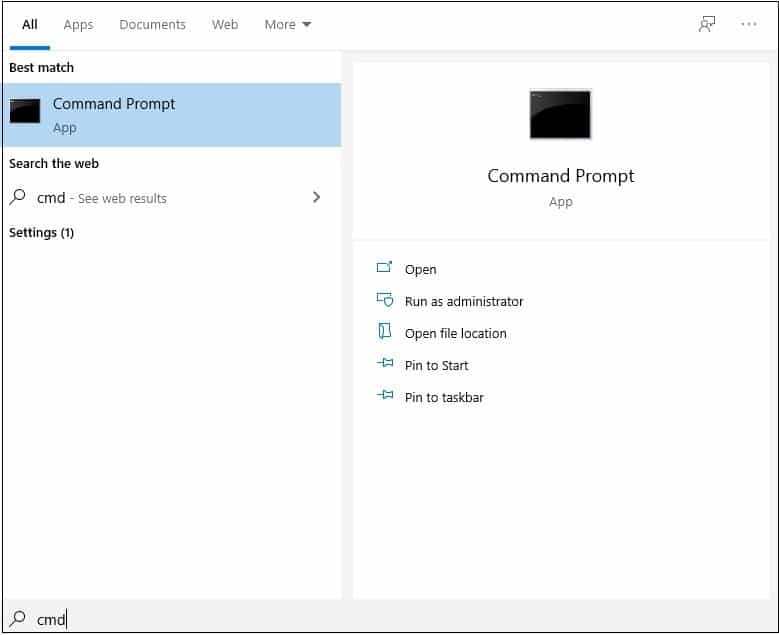 Step 2:  Click on the app that appears top of the search results window to open the console.
Alternatively, you can access the command prompt console by simply pressing Win + R, then on the Run window that pops up, type cmd, then press Enter.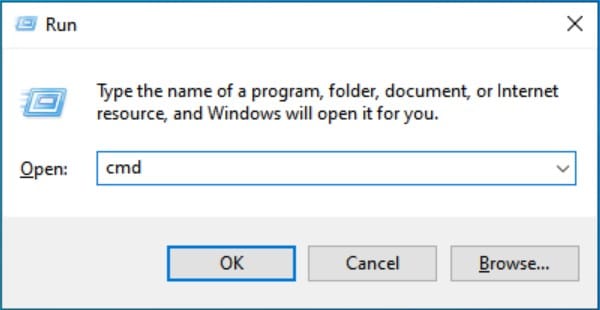 Step 3: On the command prompt console, type the following then hit Enter.
wmic baseboard get product,Manufacturer,version,serialnumber
Step 4: Details of the motherboard's model number and serial number will appear on your screen. You should be able to locate them.

---
Method 2: Using System Information
You can also tell the kind of motherboard you have via the windows system information utility. To do that, proceed as follows:
Step 1: In the search bar, type system information. Click on the system information app (it will appear top of the search results window). Alternatively, you can access the system information panel by simply pressing Win + R keys, then on the Run window, type msinfo32, then hit Enter.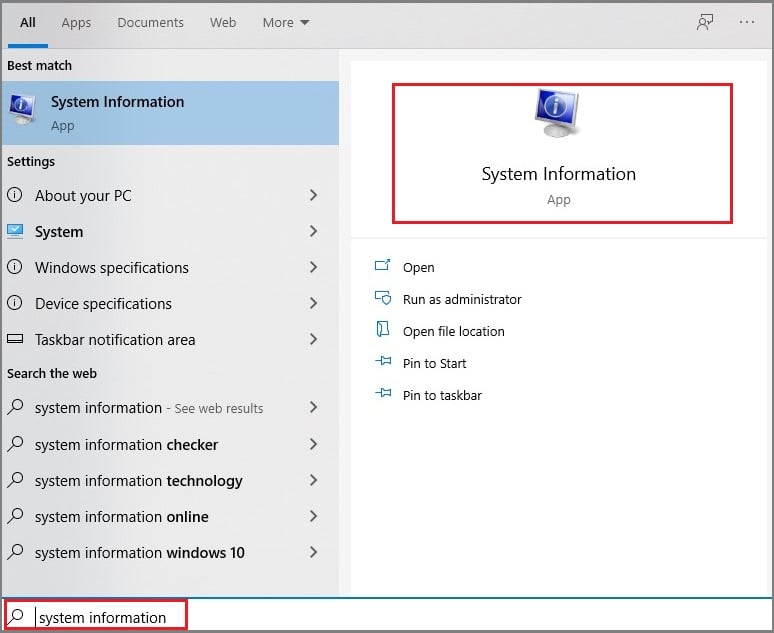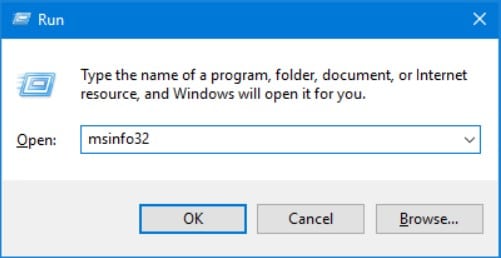 Step 2: On the system information window, see the value associated with the item Baseboard product. That's the motherboard's serial number. For the model number, check the value linked to the system model.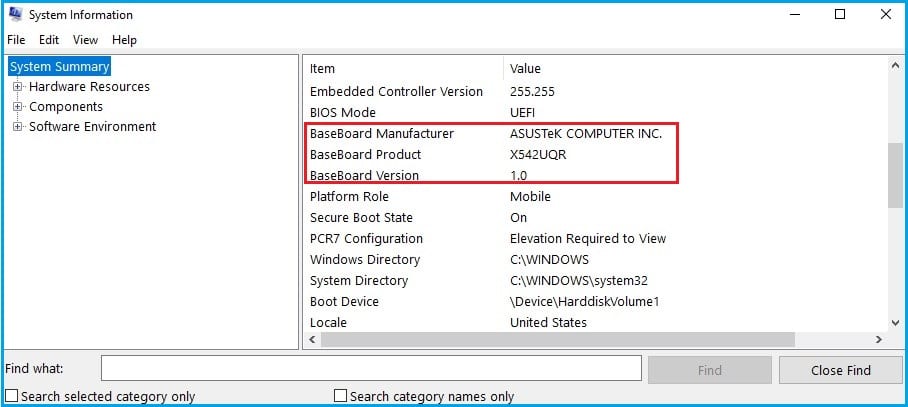 ---
Method 3: Open the Crate
Another way to know the type of motherboard on your PC is by physically checking and reading the model and serial numbers from the motherboard.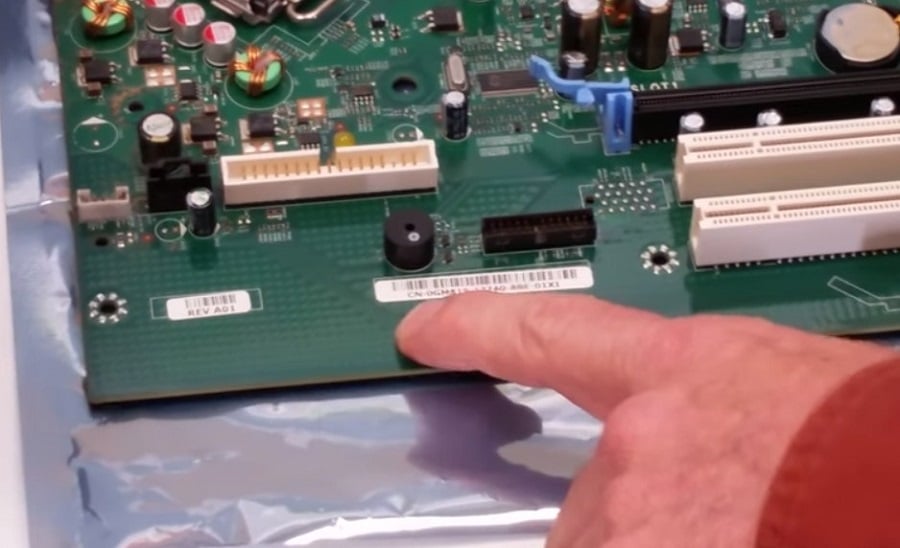 To do that, you need to open up your computer to access the motherboard (if you're not sure how to do that, seek the help of a technician).
Once you can access the motherboard, look for the model and serial numbers by visual inspection. These values are printed on some of the components thereon.
---
Method 4: Check Through Product Documentation
You can also locate your motherboard's model and serial numbers from the technical notes or documents of your computer. These documents are supplied alongside your PC during delivery. If, for some reason, you can't locate them, consider downloading PDF versions of the documentation from the manufacturer's website.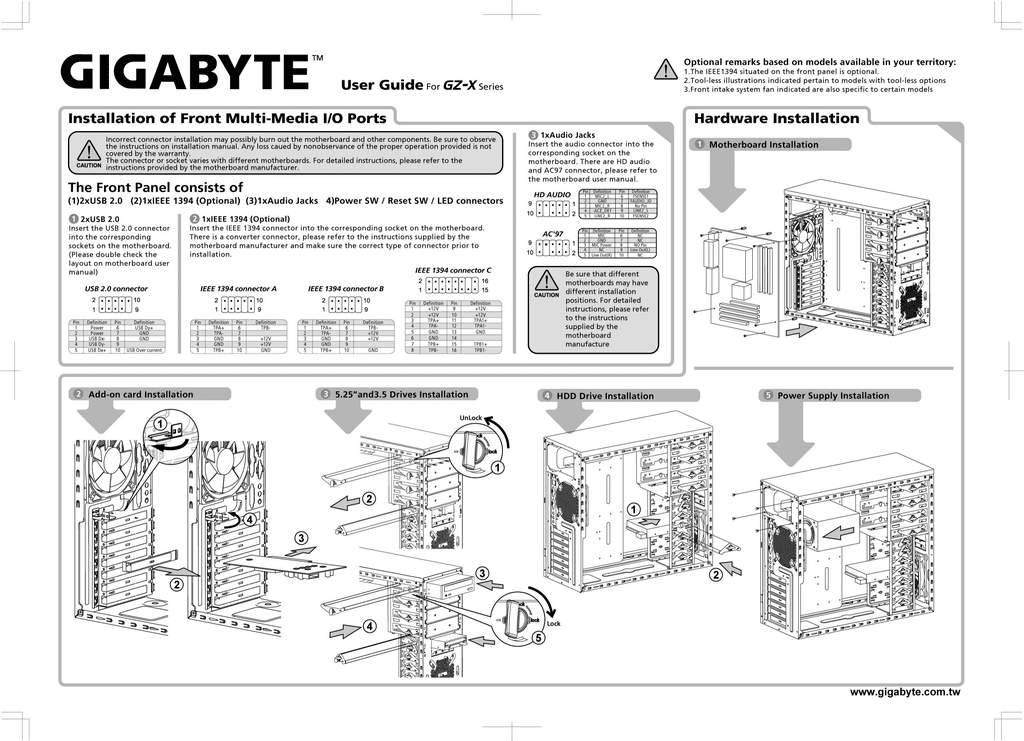 Check through each of the documents till you can locate the product serial and model numbers. Depending on how well you know your documents, locating these crucial details can be quick and easy or very cumbersome and lengthy. Nonetheless, you should be able to know your type of motherboard by checking through the PC documents.
---
Method 5: Using Third-Party Tools
There are a couple of software programs that can be used to figure out the model of any motherboard. Some of the best ones include:

If you don't want to use Windows built-in utility features or check through documentation to figure out your motherboard's model and serial number, you can have Speccy do it for you. This handy application program provides you all the relevant info about your system, including the motherboard, in a flash. Here's how it works:
Step 1: Download and install Speccy on your PC. Remember, it's freeware so you won't have to worry about premium subscriptions.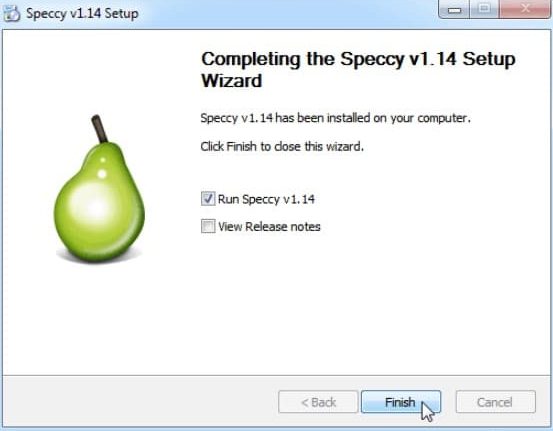 Step 2: Launch the app on your computer. There you go! Straight up, you can see your motherboard's model on the summary page. For more information about the motherboard, just click on "motherboard" on the left panel of the Speccy UI.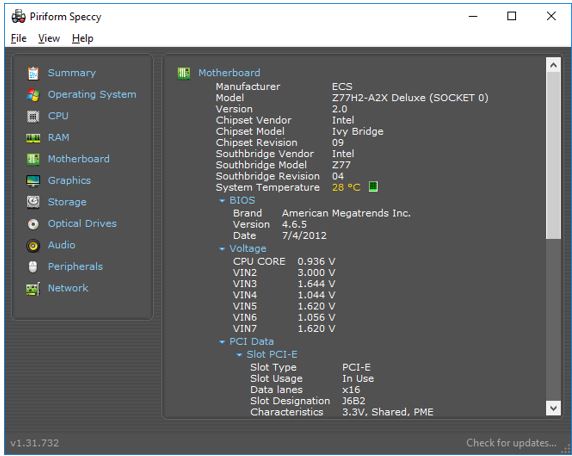 That was so quick and easy, right? If you concur, here are some other tools that you can also use to check the type of motherboard you have – CPU-Z  and Belarc Advisor.
---
How to Judge the Performance of the Motherboard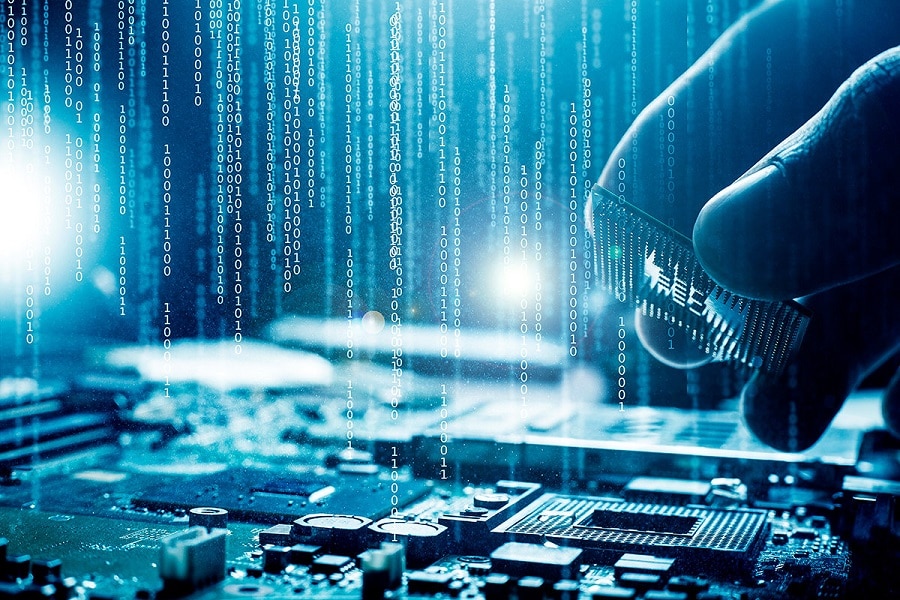 There are many pointers to check out when it comes to judging the performance of a motherboard, assuming you want to buy one, or just being curious. Here's a quick summary of the thing to consider when it comes to the performance of a motherboard.
Form Factor
There are quite a number of form factors out there, but the ATX motherboards are by far the most popular, partly because they support many expansion slots, which makes them better in terms of performance and functionality.
Processor Socket

Currently, there are three main types of processor sockets in use. They include LGA (common in Intel motherboards), PGA (common in AMD motherboards), and BGA (not very commonly used due to complexities during upgrades and servicing).
Random Access Memory (RAM)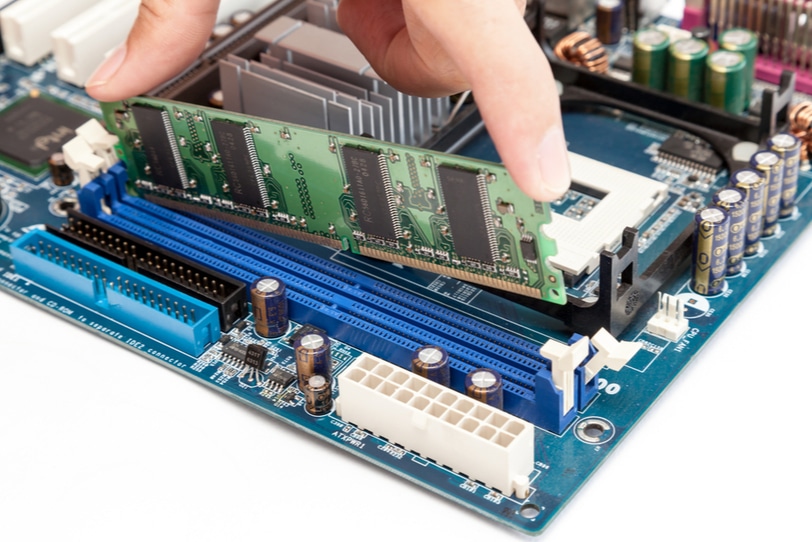 The amount and type of RAM varies with the model and type of motherboard. The best logic boards can accommodate up to 16GB RAM, not to mention supporting 4 or more memory slots.
PCI Slots
Motherboards with PCI slots allow for the connection of expansion cards. To enhance the performance of your PC, you can leverage these ports to connect a sound card, a Wi-Fi adapter, a graphics card, etc. Besides the PCI slots, high-performance motherboards also bundle on-board audio, Bluetooth, among other features.
SATA Ports
Motherboards with SATA 6 gigabytes standard, also known as SATA 3.0, have better performance compared to brands and models without. Moreover, motherboards with more than one SATA port allow for the connection of more storage and optical drives, which further boosts their performance.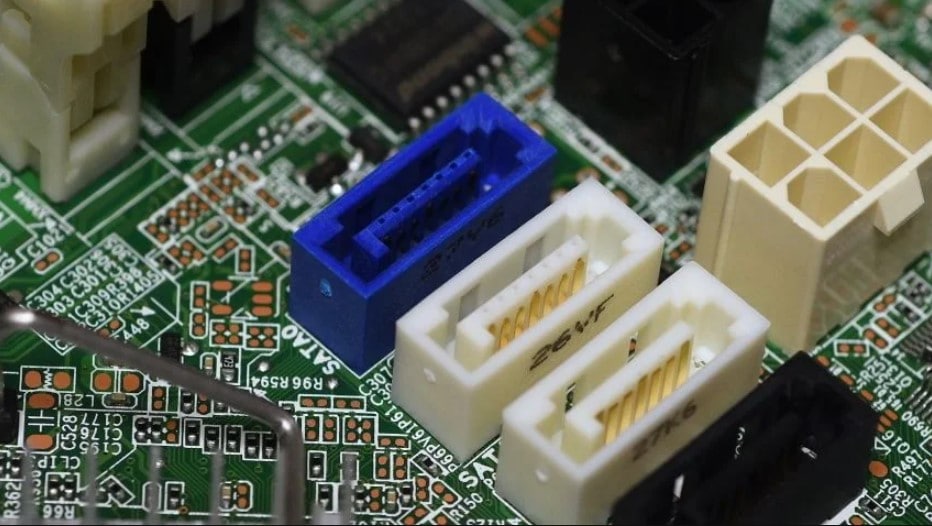 With that being said, you may want to note that manufacturers often use letters to denote different grades of motherboards.
1. How do I check the motherboard model on a Mac?
On your Macbook, open the menu by clicking on the apple icon at the top left corner of your screen. On the popup menu, select About This Mac. Double click on "version" to get and then copy the iMac serial number. With the serial number handy, head over to this website  and enter it. You should be able to see all the relevant details about your Mac, including the motherboard model.
2. How do I check the motherboard model on Linux?
Ubuntu Linux operating system allows you to check the system information using the HardInfo package. To do that, go to the Software Center and look up HardInfo or simply access it using command line as follows:
On the top left corner of the screen, click on the Ubuntu icon and then type Terminal, and then hit Enter to open the command line. Alternatively, you can simply press Ctrl+Alt+T simultaneously to launch the Terminal. On the Terminal console type, this command line sudo apt-get install hardinfo then press Enter to open the HardInfo package. On the HardInfo interface, navigate to Device then to the DMI page. There, you will see all system information, including the motherboard's model and manufacturer.