Printing your documents on a Windows computer is easy when you have a networked printer on a similar network to your PC. However, sometimes you may encounter a "Windows Cannot Connect to the Printer" error message. This can be annoying, especially when you need to print a document for quick approval at work.
When you see this error message, it means there is no working connection between your PC and the printer you are targeting. There are several reasons why this can happen. Here are some causes;
The printer is not turned on. Whether you are using a networked printer or one connected via USB, if it's not on, it will not communicate with your computer. Thus, the message will appear.
Printer hardware failure – this is probably the most common reason for this error to happen. If the printer is physically broken or damaged, you'll probably see this error pop up on your screen.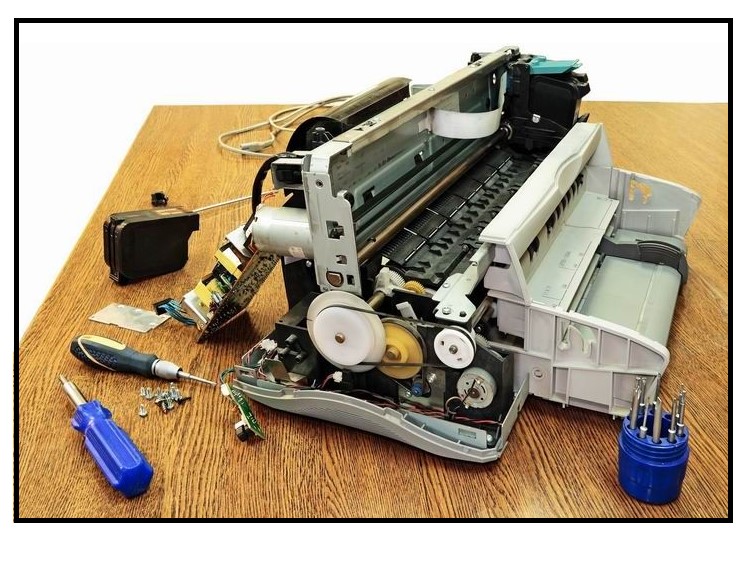 Conflicting programs like an antivirus or firewall can block access to your printer.
An issue with drivers or software installed on your computer prevents access to your printer via a USB port (if using an external one).
Windows don't recognize your printer – if you're using Windows 10 on a PC with no support for your specific printer model, you may see this error pop up when trying to print something.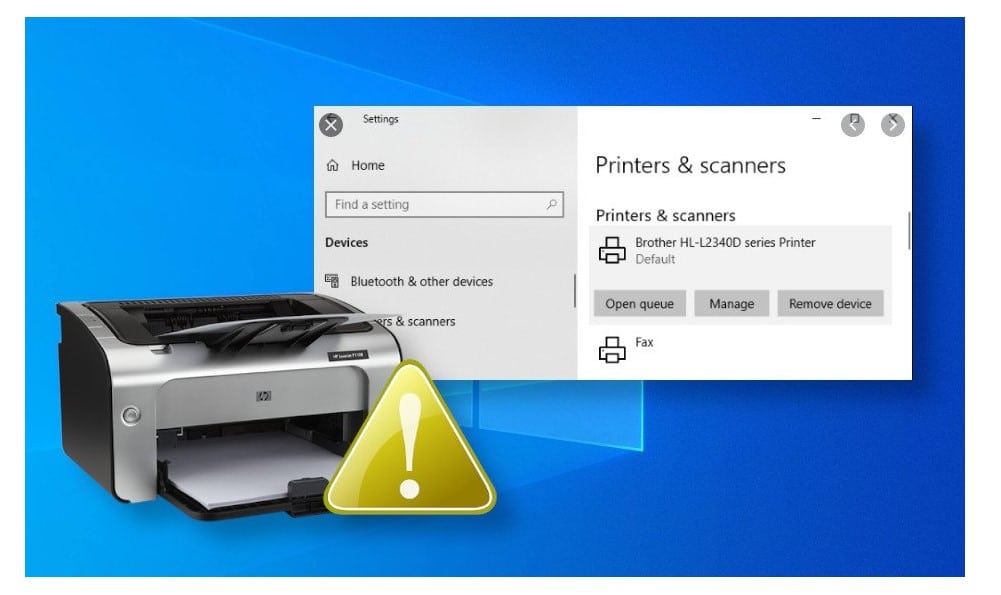 A disabled Internet printing client feature. When this feature is not active, you will not be able to print your documents through your networked printer.
---
1. Restart Your Computer and Printer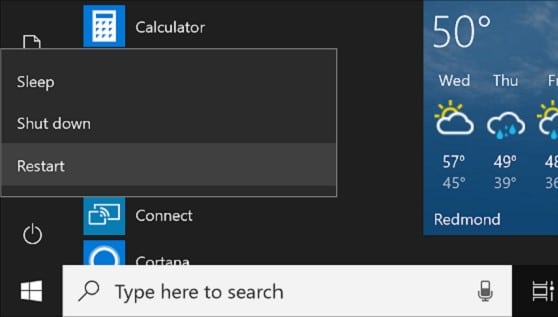 This may seem obvious, but restarting your computer and printer may clear the error you are experiencing. Restarting both devices will re-establish a new connection. Besides, it will suspend all hanging commands and prepare your printer for new printing commands.
---
2. Make the Printer Shareable on a Shared Network
You could be connecting to a shareable printer while your computer is not set to print from it. To print from a shareable printer in a shared network;
Step 1: Head to the Add Printer wizard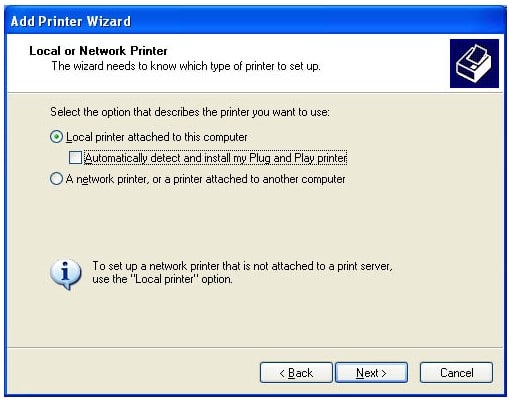 Step 2: Just below Local or Network Printer click the A network printer, or a printer attached to another computer option.
Step 3: Click Next and select Connect to this printer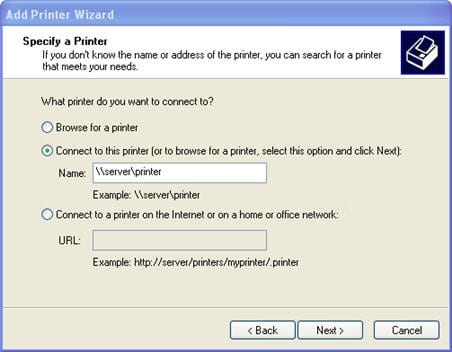 Step 4: Next, key in the path to the shared printer; enter "\\" then type the computer name where the printer is shared, then type the printer name.
Your computer should now be able to print. If you are still experiencing the error;
---
3. Find a Connected Printer
Most printers are connected through Ethernet, Wi-Fi, or a USB cable to a computer on the network. If you are using Windows 10;
Step 1: Open Settings > Printers & Scanners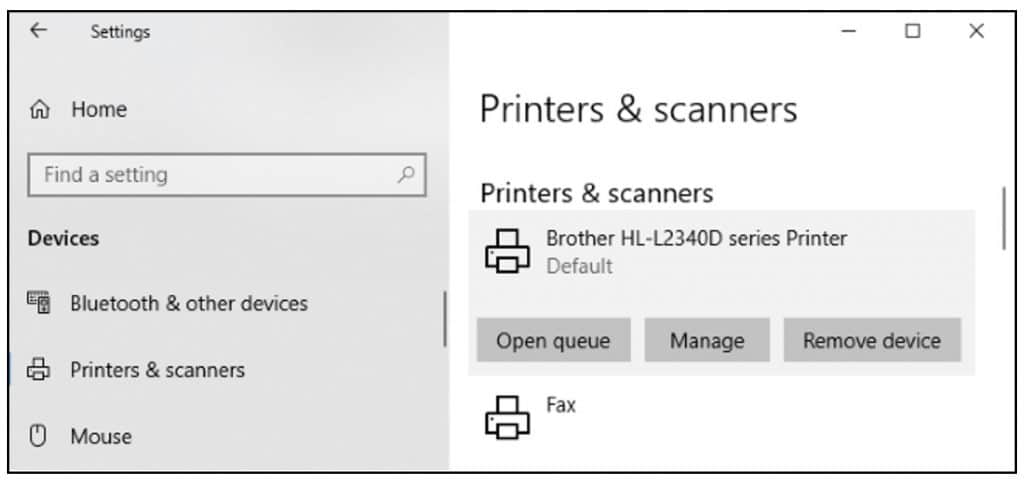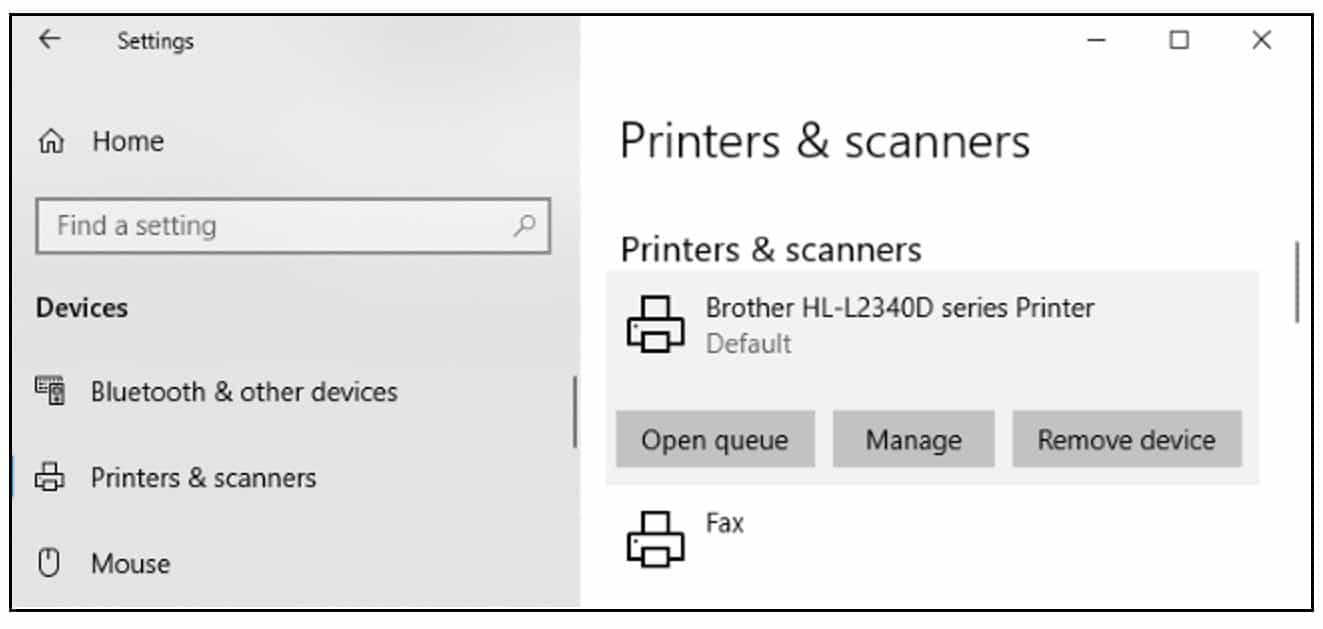 Step 2: Search through the installed devices list, and any printer connected to your network will appear in the list.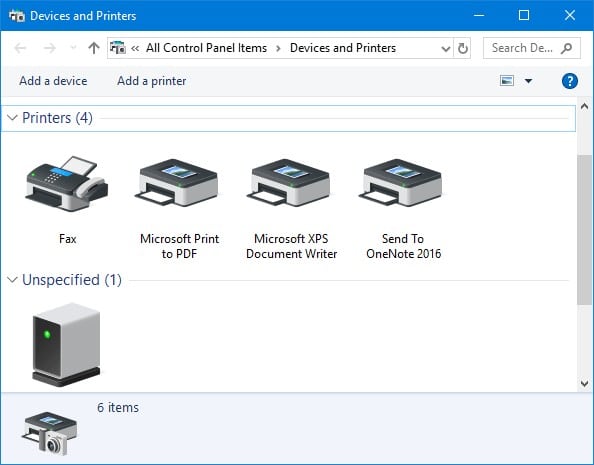 Step 3: If the particular printer you are searching for is not in the list, click Add a printer or scanner.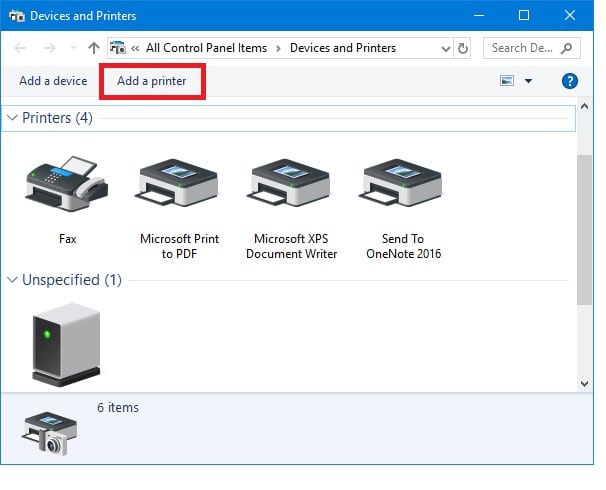 Step 4: Windows will search through your network for linked printers and display its findings.
Step 5: Click on the printer you intend to connect to and the Add device button to add it to the list of installed printers.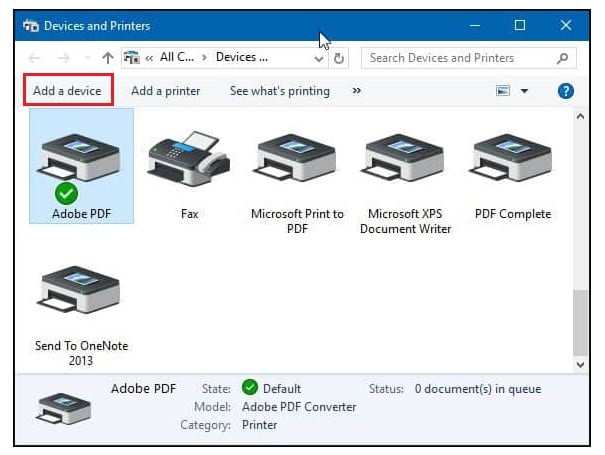 You should now be able to print your docs through your selected printer.
---
4. Check Your Windows Firewall
Wrong firewall settings can prevent communication between your PC and printer. To rule out the issue of firewall settings;
Step 1: Press the Windows key, then type Windows Firewall
Step 2: Click Windows firewall and click Exceptions
Step 3: Tick the check box next to File and Printer Sharing to prevent Windows Firewall from blocking it.
Try and check if the Windows cannot connect to the printer error has been resolved. If not;
---
5. Check Your Drivers
If either your PC or the hosting PC has outdated drivers, you will not be able to connect to your printer. Printers require updated drivers to function optimally. Luckily, you can quickly update your drivers and sort this issue;
Step 1: Select Device Manager by right-clicking on the Start button.
Step 2: Under the device manager window, scroll downwards and select the print queues.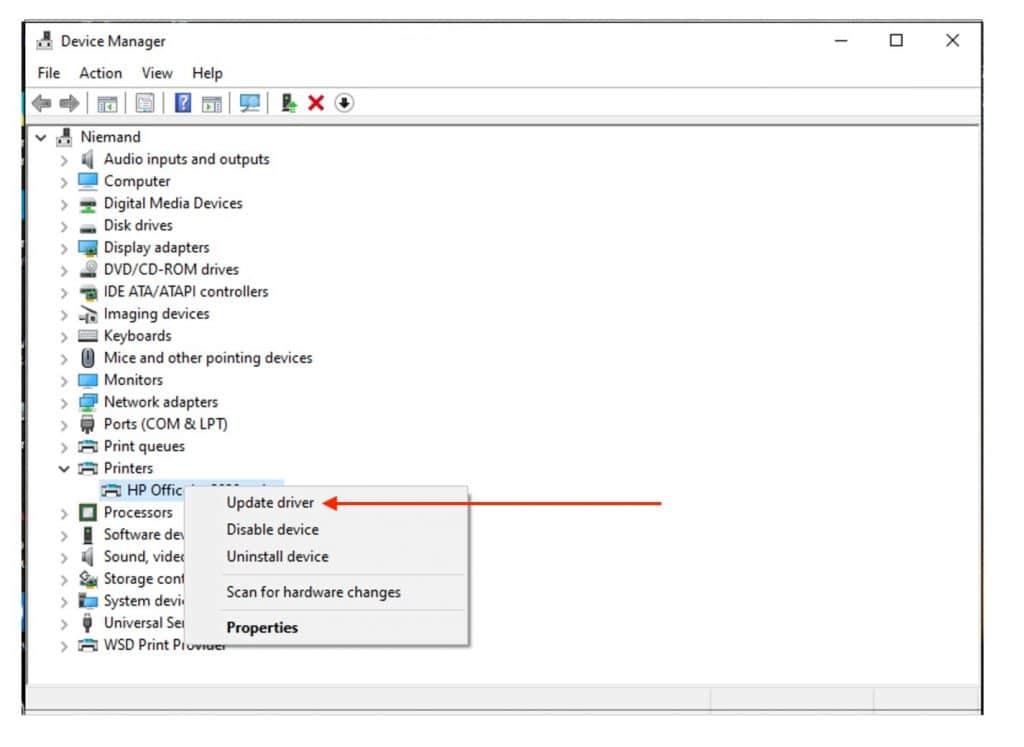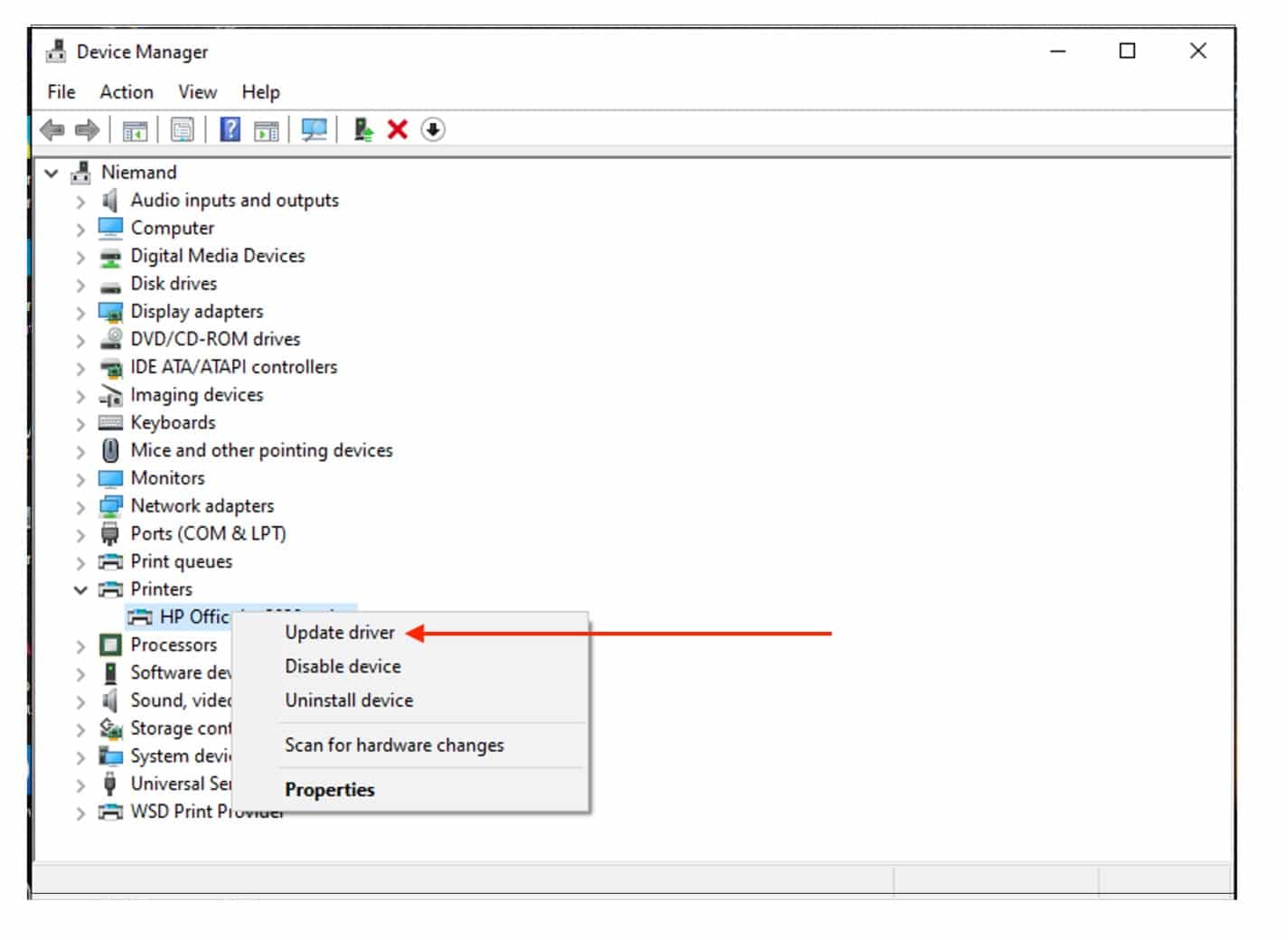 Step 3: Find your printer, right-click on it and choose Update Driver.
Step 4: Click Search automatically for drivers. Your PC will automatically search for your printer's driver updates and install them.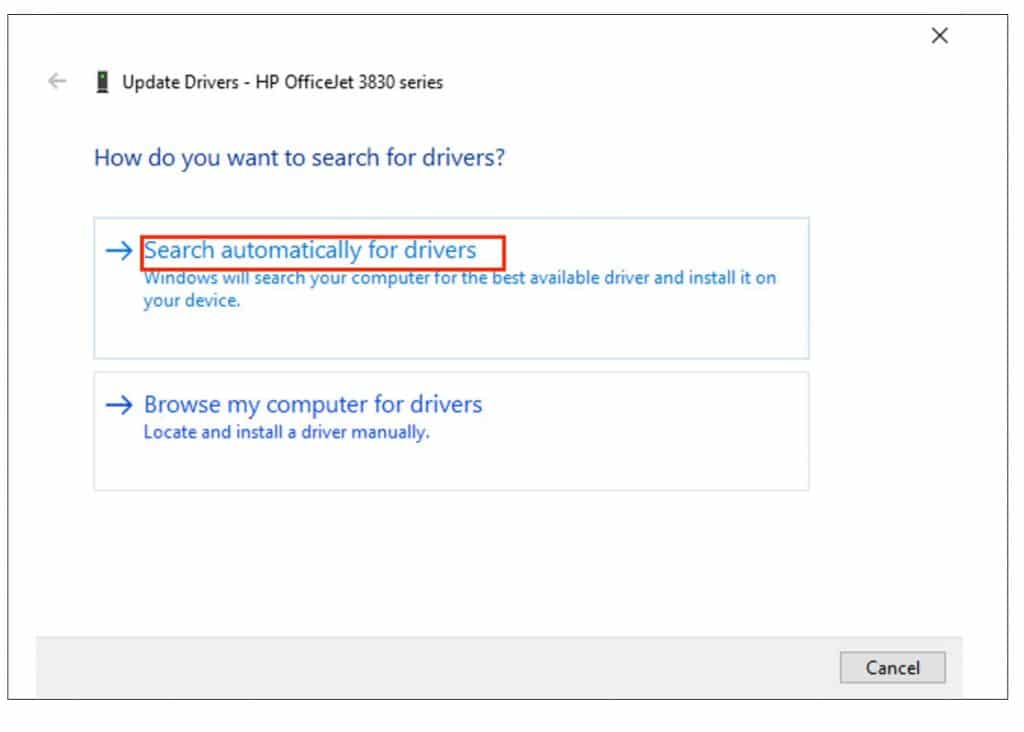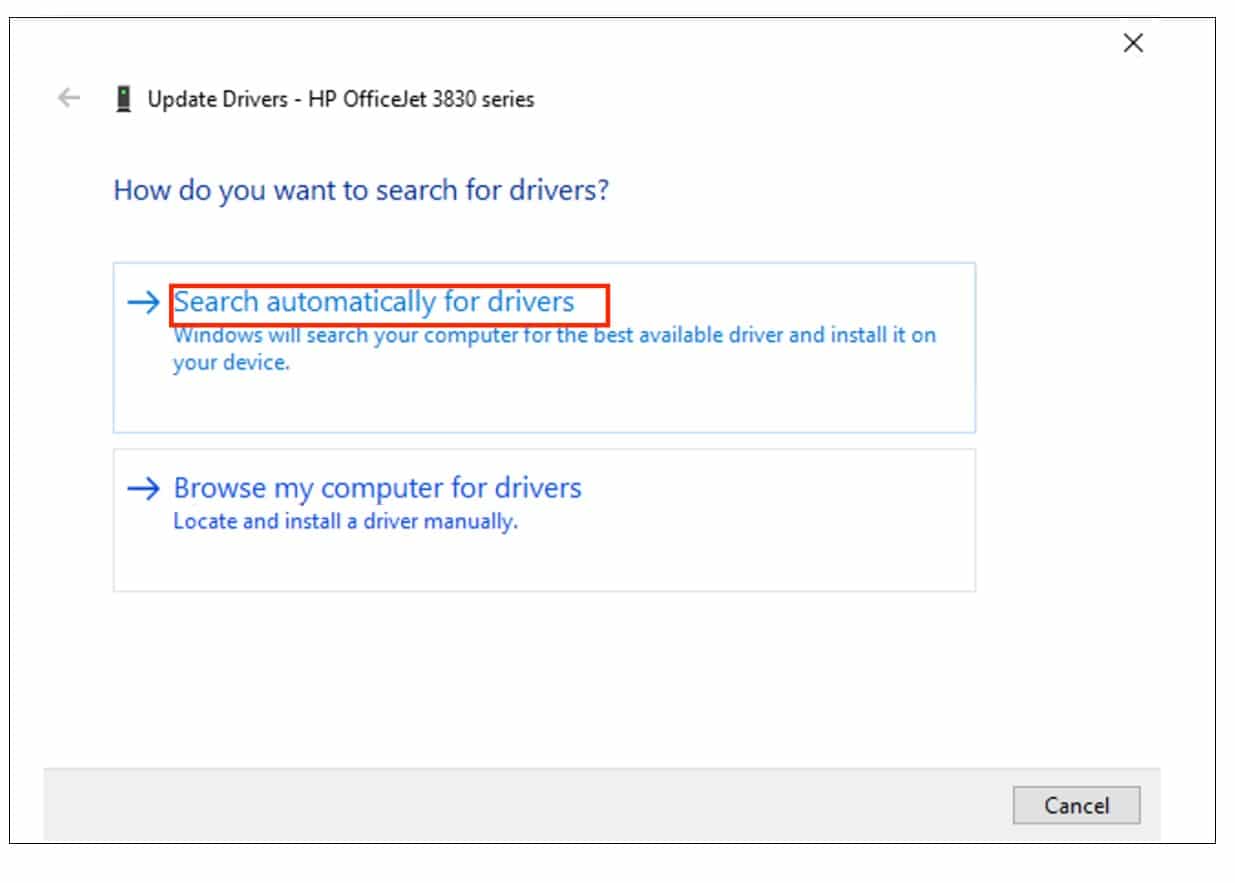 Once the updating process is complete, restart your PC to patch up the changes.
If Windows doesn't find any updates, you can opt to search for the updates manually and download and install them.
---
6. Temporarily Disable Your Antivirus
Sometimes your antivirus program could be the stumbling block between your computer and printer. This is particularly true if you use a shared printer in a shared network. Temporarily disable the antivirus program and try reprinting again.
---
7. Check Your Printer's Default Settings
Sometimes the Windows cannot connect to printer error because of your printer's default settings. Here is how to check them;
Step 1: Tap the Windows key, then click Settings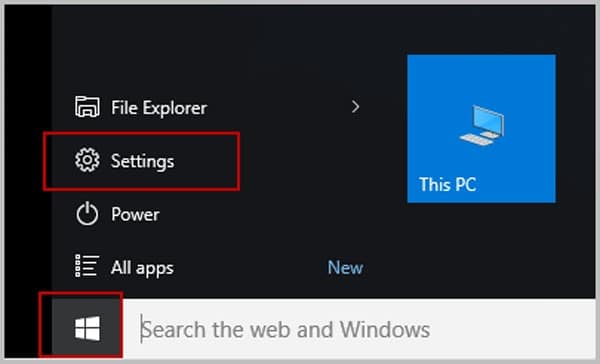 Step 2: In the settings window, choose Devices
Step 3: Select Printers & Scanners
Step 4: Under the Printers & Scanners, uncheck the Let Windows manage my default printer box.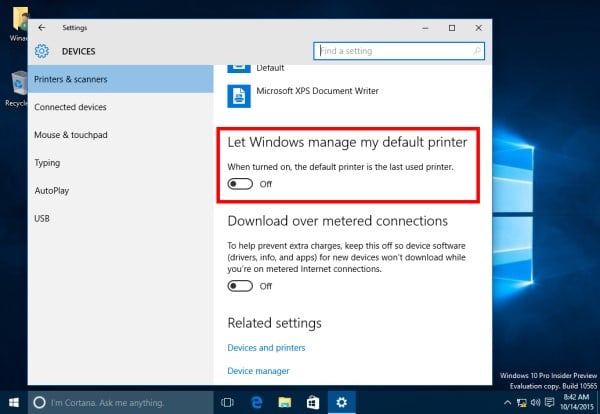 Your printer's default settings are now off. You can customize it, connect to your PC and start printing.
---
8. Update Your Windows
If you have tried all the solutions above and are still experiencing the Windows cannot connect to the printer error, try updating your Windows OS. Running your PC on the latest Windows makes the device healthy and can help resolve issues you may be experiencing.
To update your windows OS;
Step 1: Go to Start and type Update
Step 2: Click on Check for Updates
Step 3: On the new screen, click on the Check for updates button. The system will start searching for new updates on your windows and installing them.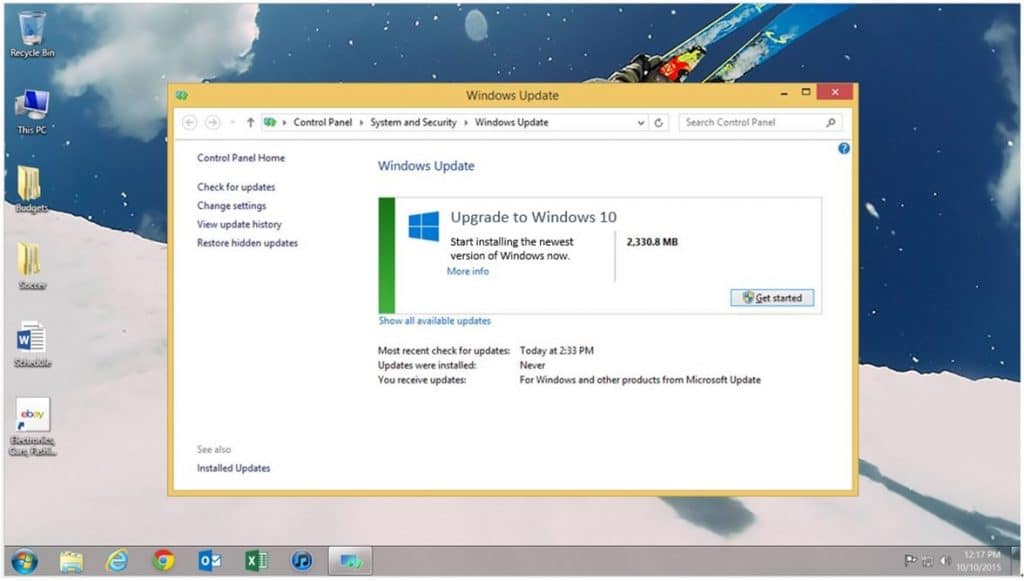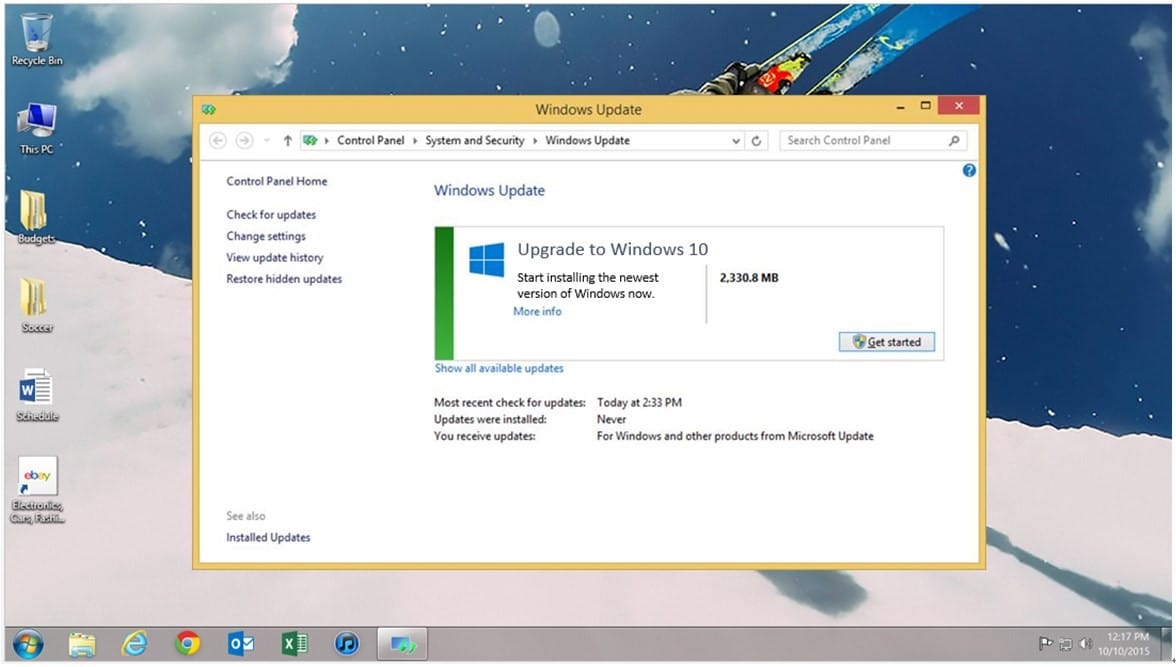 Remember to restart our PC before you check if the error has cleared.
---
Conclusion
You no longer have to be worried about how to fix "Windows cannot connect to the printer" error. The tips above will help you resolve the error without calling in a technician. Start with the simplest before trying the most engaging ones.