Do you believe that people can find someone's IP address through unofficial means? Not surprisingly, this article will reveal the answer!
Statistically, more than three-quarters of the world's population uses social media.  Also, email services have been on the rise especially for companies, as most of their data is clouded in email platforms. However, there is one major threat to social media, and that is hacking. The hacking of user accounts has been prevalent in Gmail, Facebook, and other sites.

Hacking can be of good intention or bad intention, but it is not ethical in any case because the person is intruding on your privacy. In the next paragraphs, we will be venturing into tracking an individual's IP address.
---
Through the Email Header to Find Someone's IP
If you know someone's IP address, it will be convenient to track them. It's not easy, because no one is going to tell you. But if the person has emailed you, it's easy. Let's take Gmail as an example:
Step 1: In your Gmail platform, open the email address of the person you want to get the IP.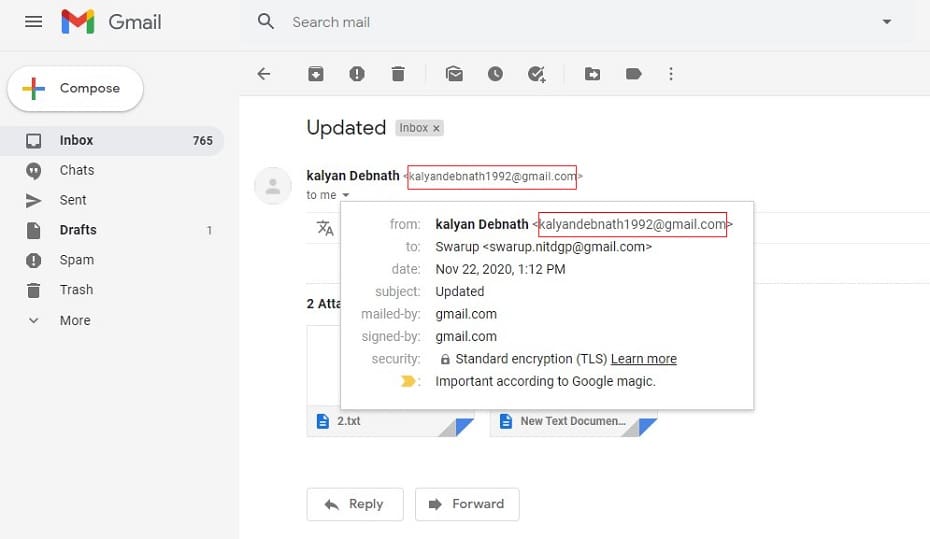 Step 2: On the right-hand side of the page, identify the three dots (more option) found next to the 'reply 'icon.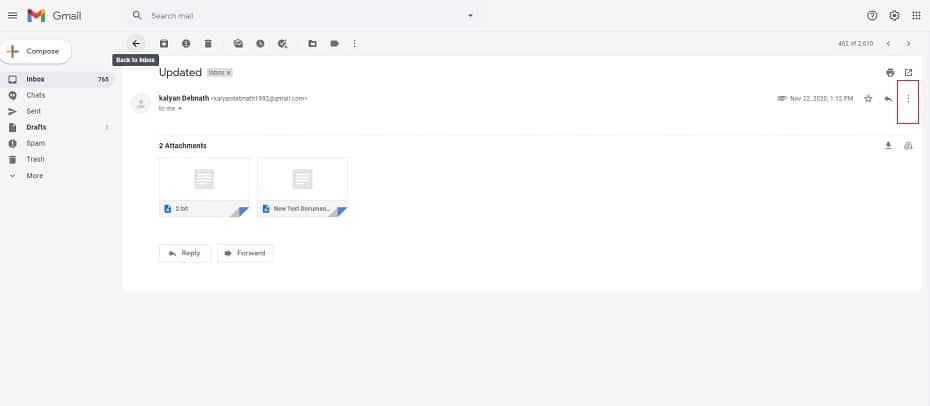 Step 3: Open the three dots and click on the 'show original 'option. After you click it, a new tab will open showing the email headers.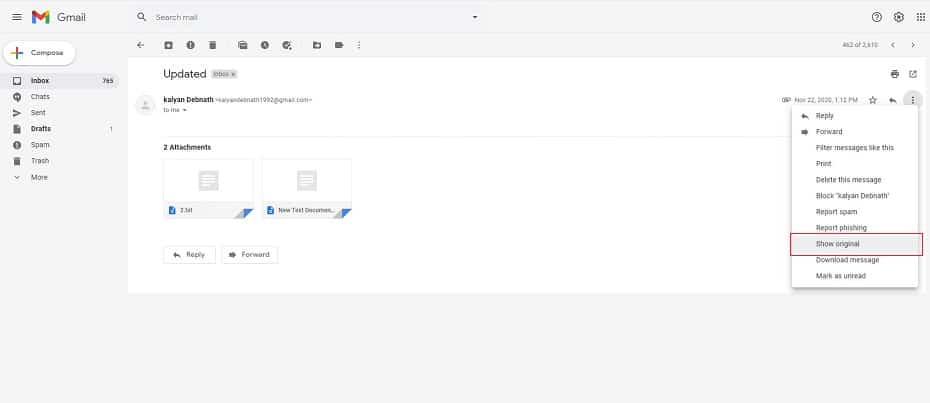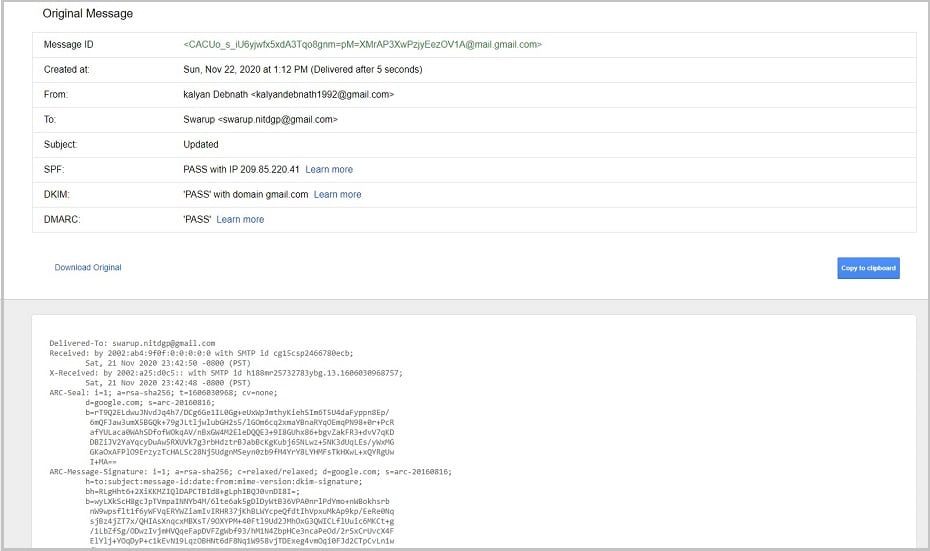 Step 4: In the email headers page, scroll your computer downwards and locate the 'received from code.' Menu. This code will contain the IP address you are looking for.
If you see, several received from codes, use the latest one.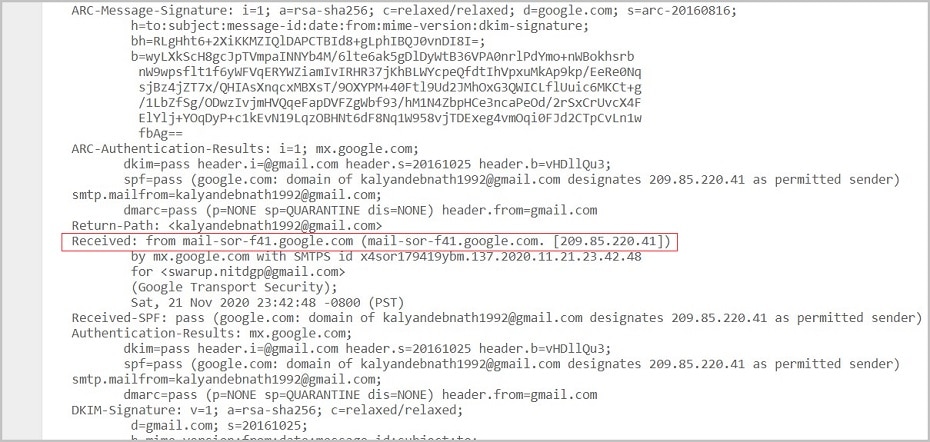 Now, you have the IP address. In the next steps, we will show you how to track that IP.
Step 1: Open the message header tool found in the google admin toolbox.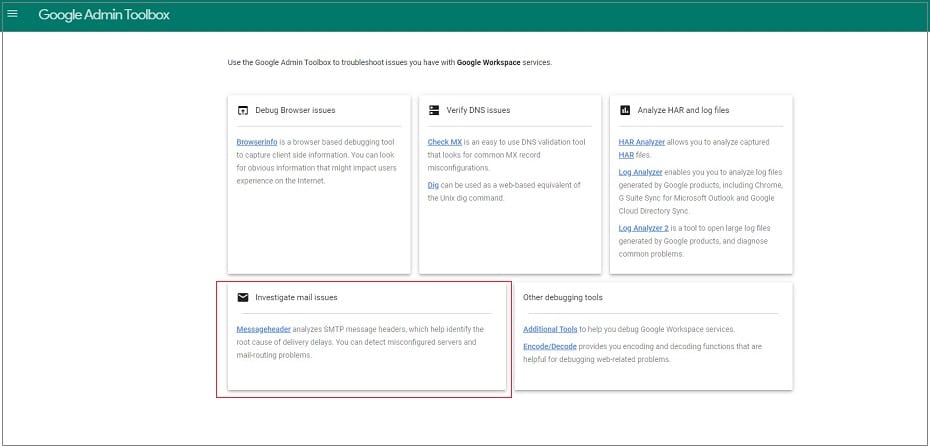 Step 2: Copy the header you got from the 'show original tab.'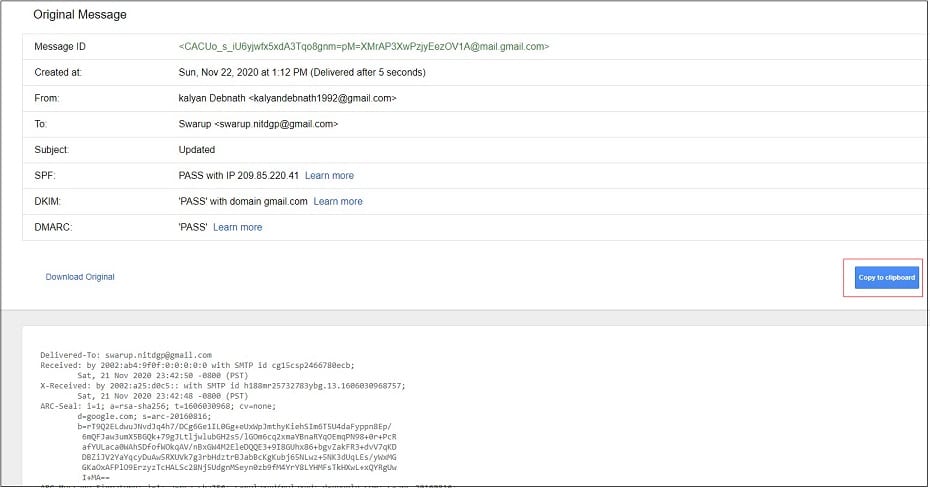 Step 3: Paste that header to the 'analyze the header above' dialog box and click to search results.

Consequently, the IP address of that person will appear.
---
Find Someone's IP Address by a Link
Sometimes it can be hard to trace an IP through the IP tracker's sites. That is because these people may use remote proxies, VPNs, or Tor browsers. Even if you unearth their IP, that IP will not state their exact location.
Therefore you should find another way to trap them that is by using a share link. They will not be too careful in hiding their IP when viewing your link, because they will think they are conning you. Surprisingly, you will beat them in their own game. The following are steps to use a link to lure them.
Step 1: Find a link that appeals to someone, and talk to that person online.
Step 2: Do not share the link to the person first but share it with IP create tools like IP logger and Grabify. To keep track of it.
Step 3: Assuming that you are using Grabify, open the website on a different tab.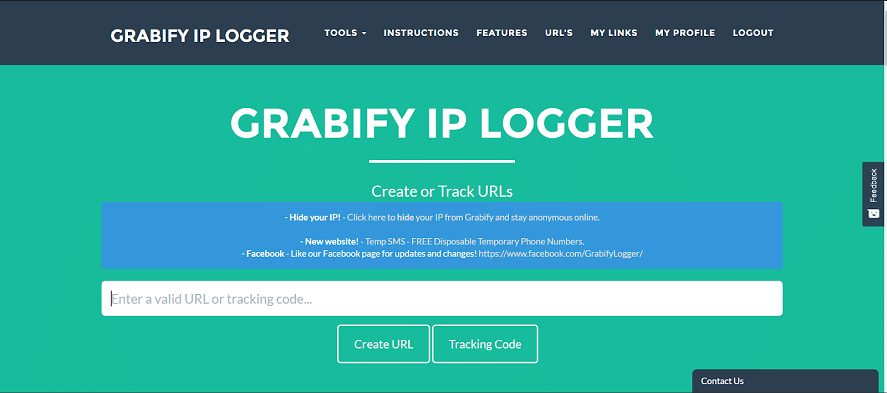 Step 4: Paste that URL in the Grabify dialog box and click on the option 'create the URL tab.'
Step 6: The systems will load and provide a generated Grabify dialog box, which you can use.
If you still suspect the intruder will know it, choose to customize the URL.

Step 7: Share this link with the person by luring him to accept or like your photos.

Step 8: Wait for the moment that the user accepts your link. You can hence refresh the Grabify site to capture his details. You can embed this link with an IP tracking service to identify him as well.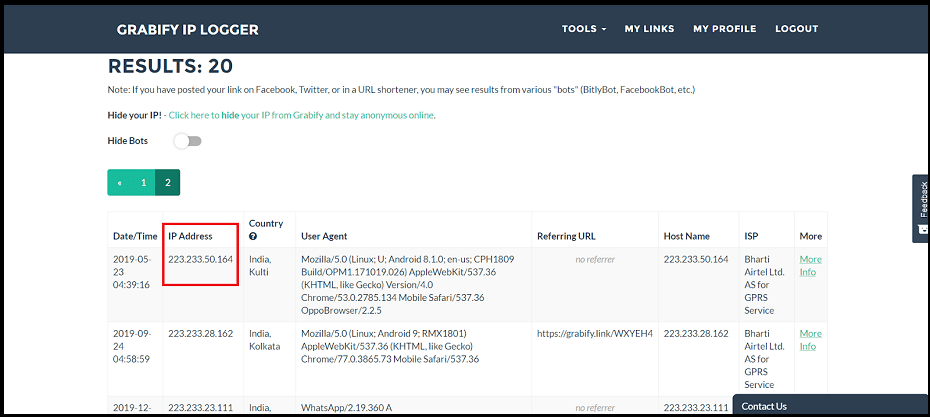 ---
Find Someone's IP Address by Command Prompt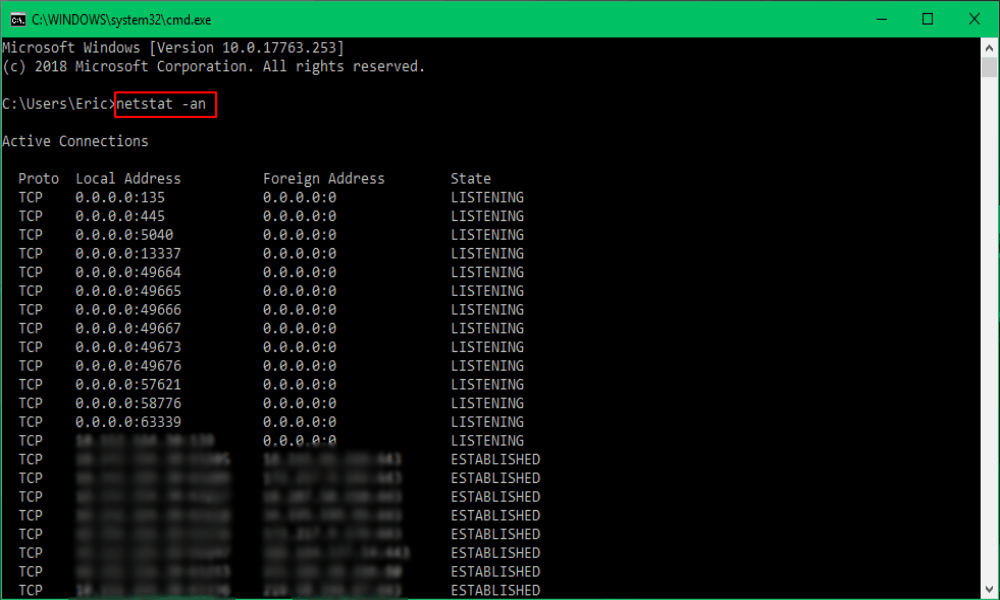 First, you should have an online chat with the person you want to track and close other running programs. Then go on for the following steps.
Step 1: Press the 'Windows' icon plus 'R' to open the 'Run' window。
Step 2: Type 'cmd' and click it to bring the command prompt.
Step 3: Enter 'cmd' and click OK to bring the command prompt.
Step 4: Type 'netstat-an' and press enter.
Step 5: You will find the IP address in the output list.
---
For Administrator – Plugin installation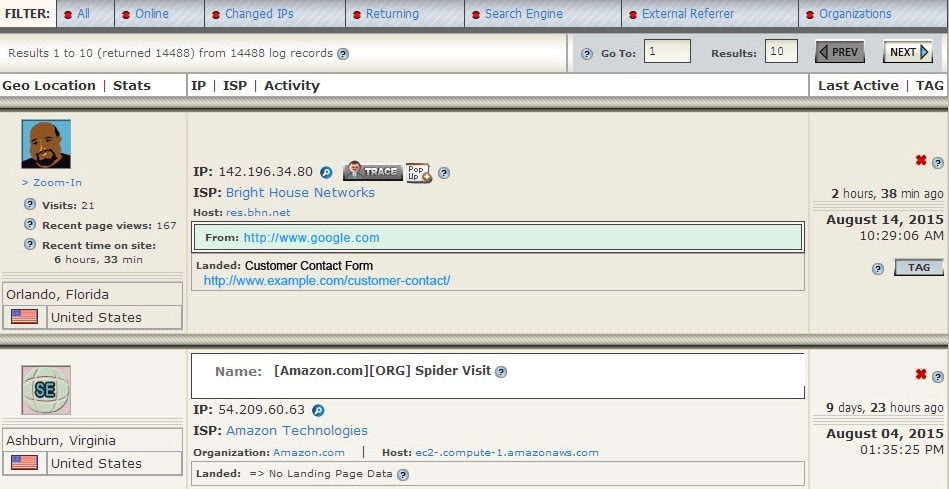 Step 1: Open your WordPress to find and go to the comments sections.
Step 2: Scroll your cursor to find the administration menu's plugins and click on it.
Step 3: You will find an option like 'add new.' Type the 'add new' box with the plugin program you want to install. There are multiple plugins to select like YAFP, TraceMyIP, and others.
Step 4: Install any of the plugins you like and activate them.
Step 5: (Assume you are using the TraceMyIp tool) Log in to the TraceMyIP account.
Step 6: Get a code by clicking and following the TraceMyIP dashboard's instructions.
Step 7: Navigate to the Appearance menu, then go to the Theme header.
Step 8: Paste the URL of that person through the instruction you are given there to the page tracker. Within no time, the IP of that person will appear.
Use IP Lookup Tools  to Track Someone's IP
After finding out their IP, you can use the IP lookup website to track, such as IP Lookup and Opentracker. But here we will concentrate on Opentracker.
Step 1: Copy the IP of that person.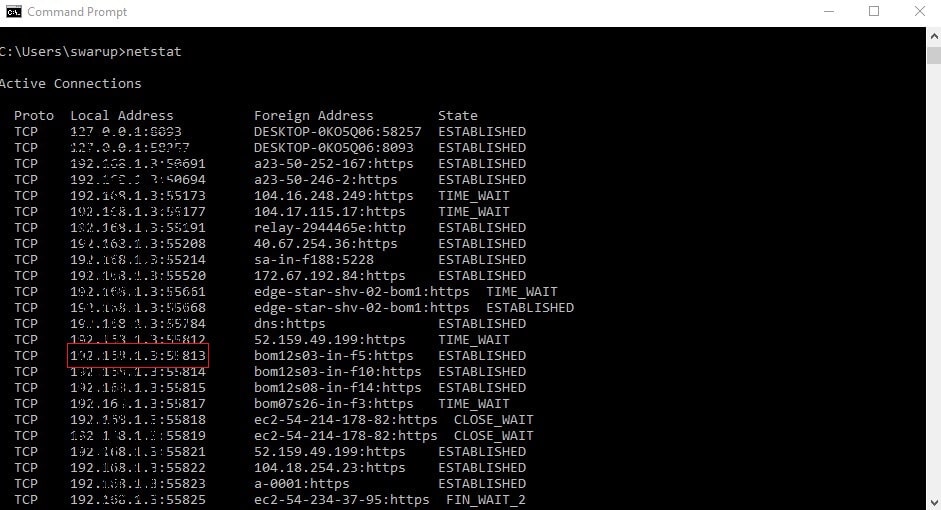 Step 2: Open an Opentracker tab on your browser.

Step 4: In the Opentracker, there is a dialog box where you should paste that IP

Step 5: Then click to search for that person information

Step 6: Wait for the systems to scan, and you will get results like IP location, browser, proxy, city, user's gadgets provider, and other details.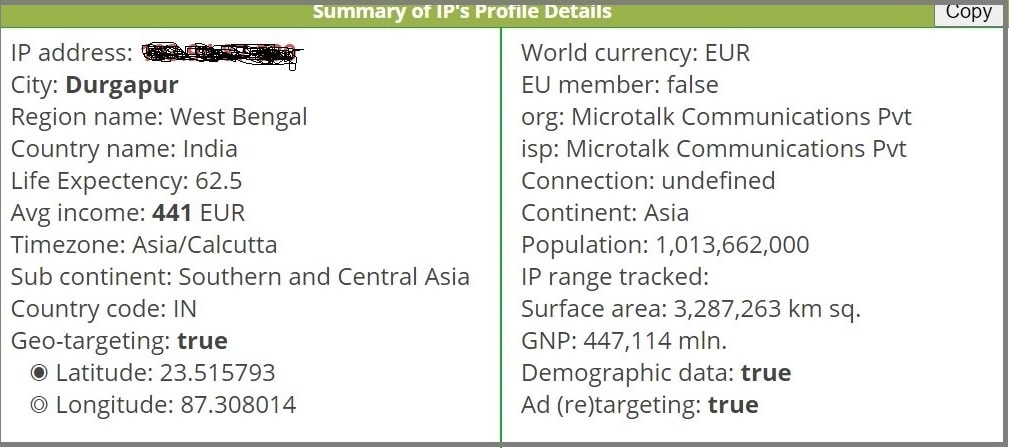 FAQs About Track an IP Address
1. Why tracking IP address?
You can't get enough of tracking an IP if you are a web owner. First, you need to track who is using your data unlawfully. Else, track those people bypassing your firewalls or not paying your premium-based sites.
Companies can track their prospective customers' IP and location to enable them to market their goods door-to-door. On another note, people track those using a fake account in spreading hatred, rumors, or any other cybercrime.
2. Does the IP address remain unique for a given chance?
Yes, it should remain unique for the computers or phones to communicate in a given network. There is no one time where the computers are given similar IPs because they would cause network inconveniences.
3. Is IP tracking illegal?
No, tracking the IP address is legal because the tracking tools are licensed. Still, authorities benefit from IP trackers because they capture culprits using this technique. Otherwise, if you are worried about IP tracking, you can use proxies or VPNs to block the tracking.
4. Is IP tracking 100% accurate?
No, because you cannot identify the person-specific location. Sometimes individuals may change location or live in a remote area where the IP specified location is far. Still, some people use proxies or VPNs, where getting their real location is difficult.
If you are an email or a Facebook user, you may be smiling because you can now trace that friend who has been hiding his or her location. Even that guy using a pseudo account to mock you is also on your radar. However, it would help if you were careful with intruding on people privately because you can land into court.