Do you know why you need to install drivers when you want to use new hardware on your device? Well, let's take the example of when you buy a graphics card and install it for your game and it doesn't work. The main issue is because you didn't install the graphics driver to make it work perfectly.
When you hear about a computer driver, what comes to your mind? Well, we all have different imaginations and thinking. A driver is a piece of software code that connects your operating to your computer hardware.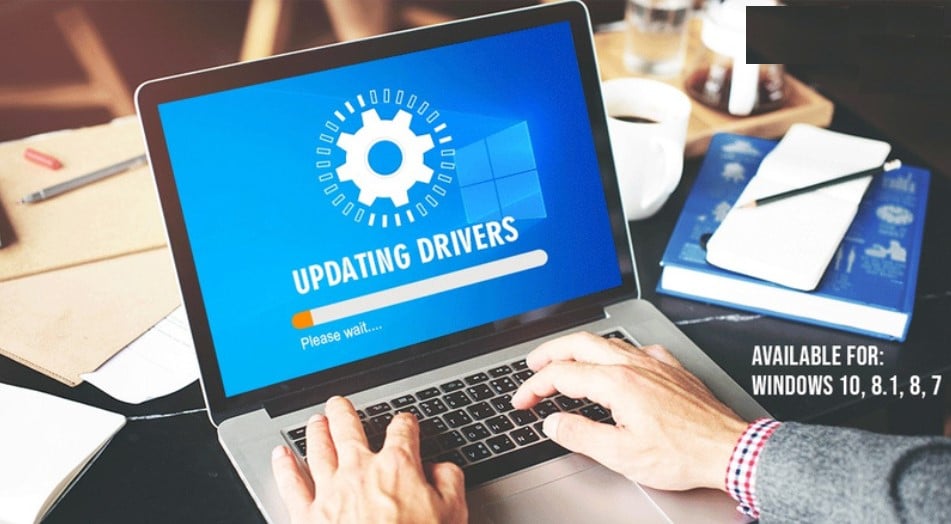 The Windows driver updates services automatically check if specific hardware you want to use haas a driver installed. You should also be aware that if your hardware is the latest version, you will be disadvantaged since you will not be able to install the generic version. The only solution to that situation is to find a device driver and install it.
There are some ways you can use to install your hardware drivers. In this article, you will learn how best to install and not make any mistakes.
---
1. Use Windows Update to Check the Installation
You will start by right-clicking on the Windows icon,n, which opens the start menu. There, you will find a list of options where you will select "Device Manager".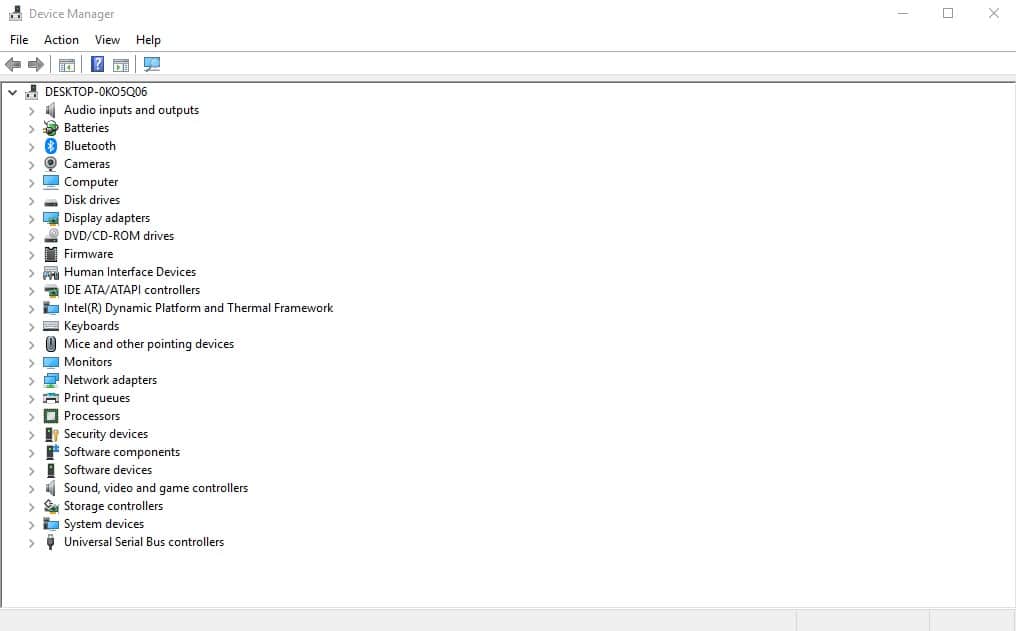 After selecting the "Device Manager" option, you will find the devices on your machine and the respective driver that requires an update. You will then right-click on the driver and select "Update Driver" from the list of options that will be displayed.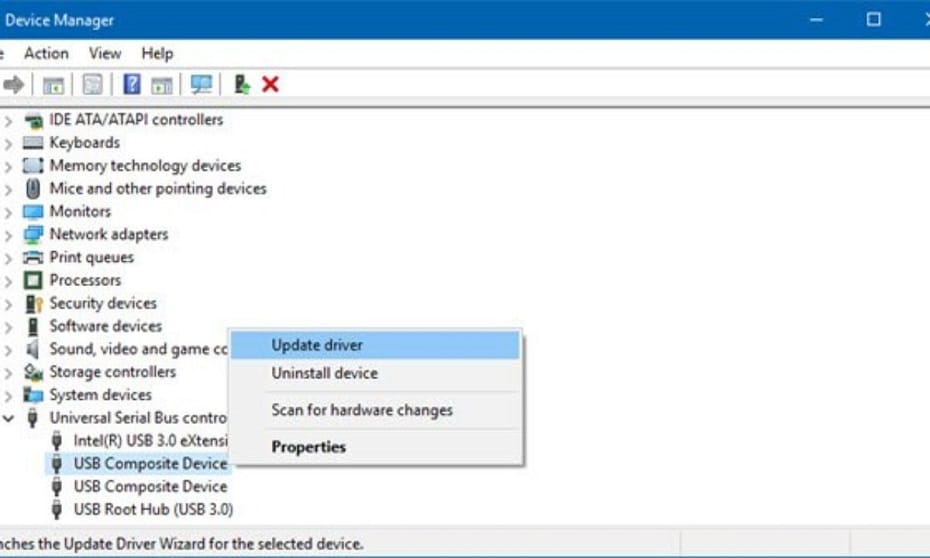 Windows will automatically search the network for the driver software that is most suitable for your hardware.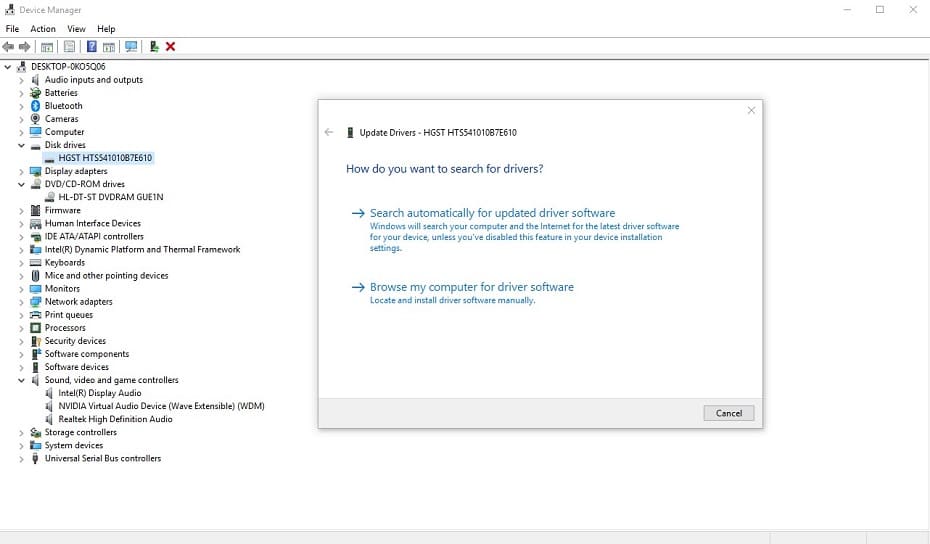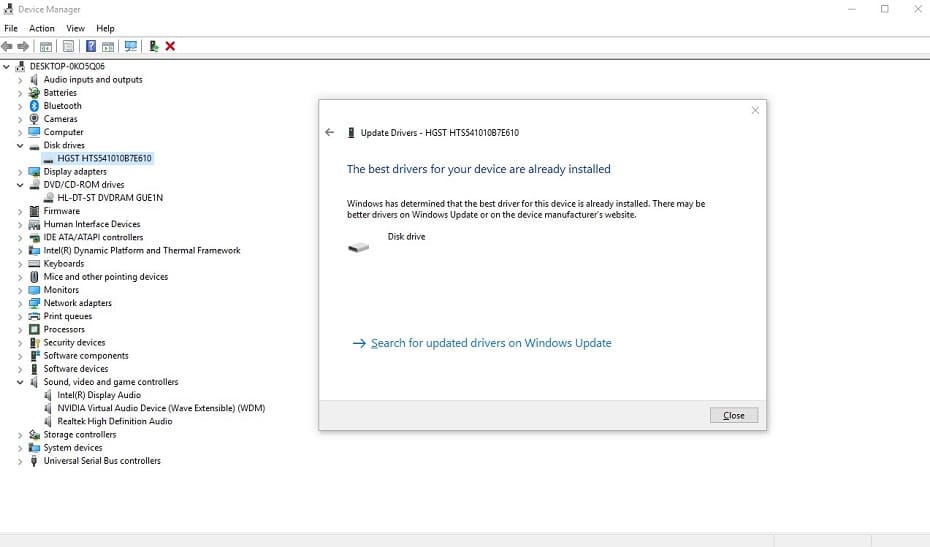 If you want to dig in deeper about the driver, you select the option
"Properties" where you will see the details regarding the respective driver.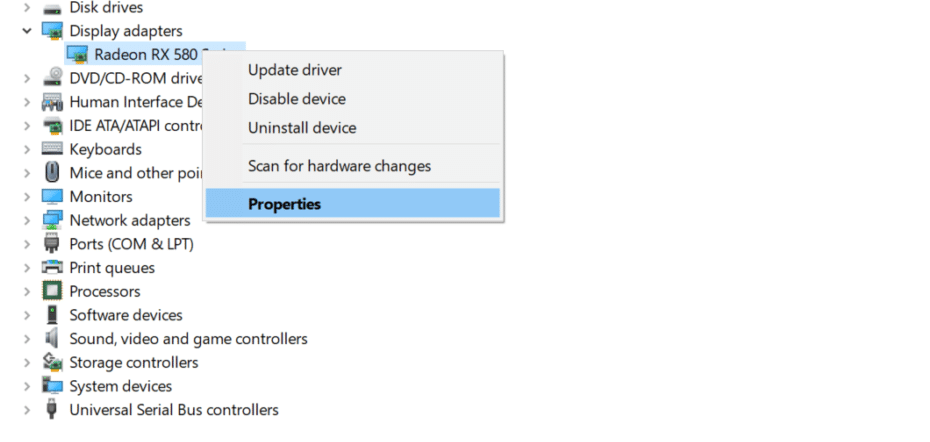 ---
2. Tripartite Driver Software Installation
For this method, you need to download driver installation software to check and install the hardware.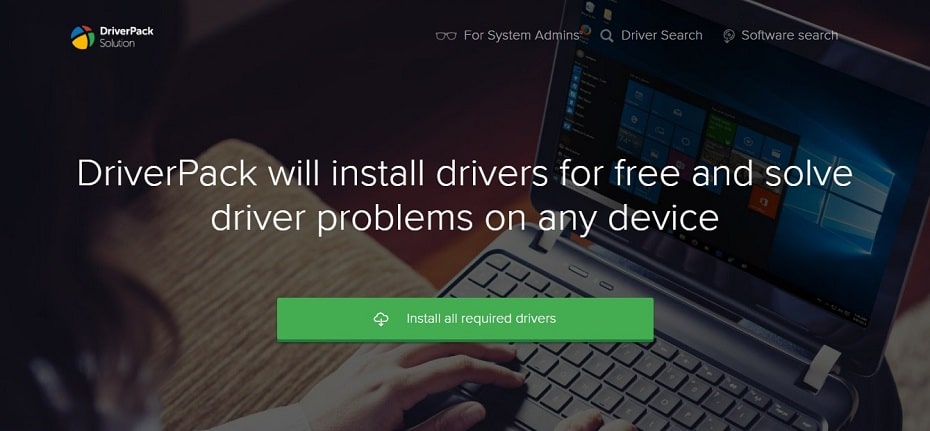 Driverpack is a free driver updater tool. Hence, with just a few clicks, it finds the proper device drivers your computer requires and automatically downloads and installs for you. It has the following features:
It is safe since it officially cooperates with antivirus software manufacturers and protects your computer.
It works with Windows 10, Windows 8, Windows 7, Windows Vista, and Windows XP.
It is portable since it can be launched from any folder, hard drive, or other portable devices.
It supports several languages.
It shows the driver versions of a current driver as well as the one that can be downloaded to replace the previous one.
---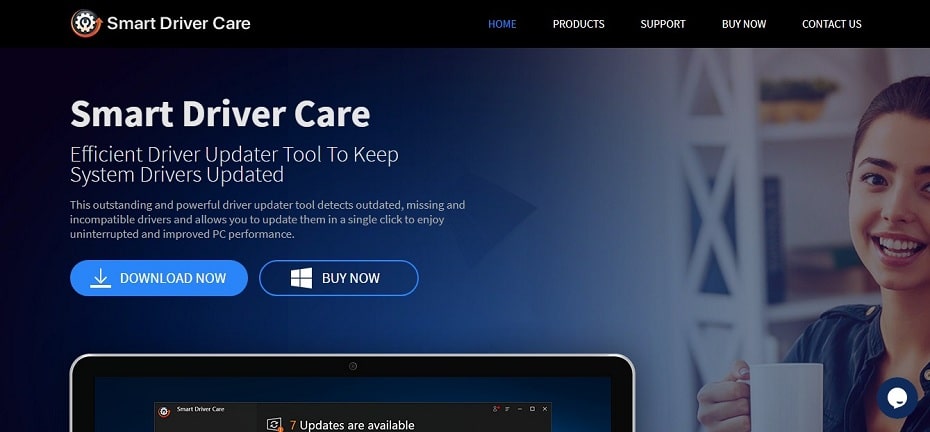 This driver updater detects outdated, missing, or incompatible drivers.Smartt driver care then notifies you of the issues.  This allows you to update the respective drivers in a single click for improved PC performance. It has the following features:
It features double insurance for a Safer PC.
It improves PC performance while gaming.
It scans and updates outdated drivers.
You can restore the full or selective backup of your PC drivers whenever required.
---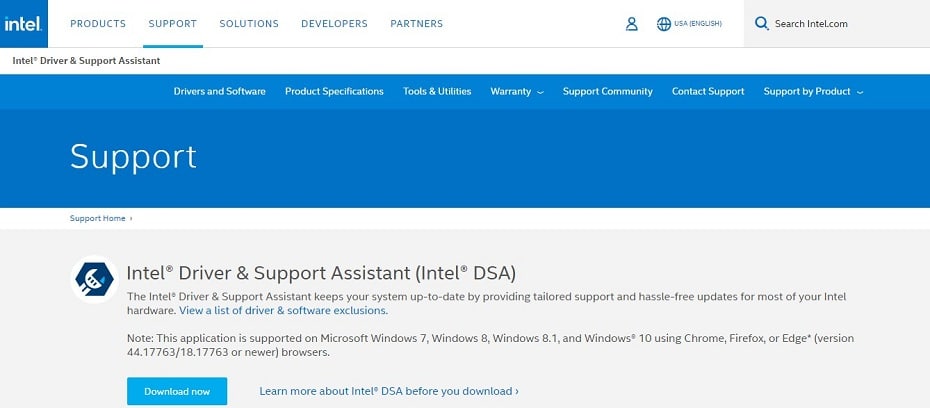 This application keeps your system up to date by providing tailored support and hassle-free updates for most Intel hardware. This application is supported by Windows 7, Windows 8, Windows 8.1, and Windows 10. It has the following features:
It provides personalized system support for your Intel hardware.
It provides curated lists of available updates concerning the Intel hardware available on your PC.
It has proper support for your Intel products.
---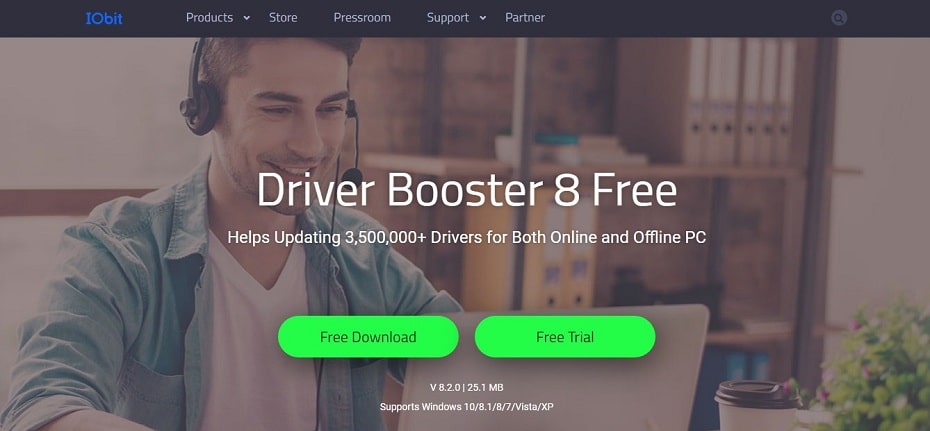 This is a driver updater that helps detect and update outdated drivers efficiently and fast. The scanning speed of this driver updater has been improved. This application supports Windows 10, Windows 8.1, Windows 8, Windows 7, Windows Vista, and Windows XP. It has the following features:
It has an offline Driver update which offers an easy solution to assist in downloading drivers in advance. When you cannot access the internet, this application will do an offline update.
With the Driver Booster, you can instantly install an up-to-date driver for a better gaming experience.
It has a free feature that is used to scan for junk files, registry, and system issues.
It has the IObit Malware Fighter, which protects the PC against malware, ransomware, and spyware.
It has Smart Defrag that assists in disk fragmentation, optimization, and quicker boot time.
It also has a password manager built in that stores all your passwords and confidential data.
---
3. Manufacturer Official Website Search-Driven
The following steps should be followed:
Search the website for the hardware model you are intending to buy and download.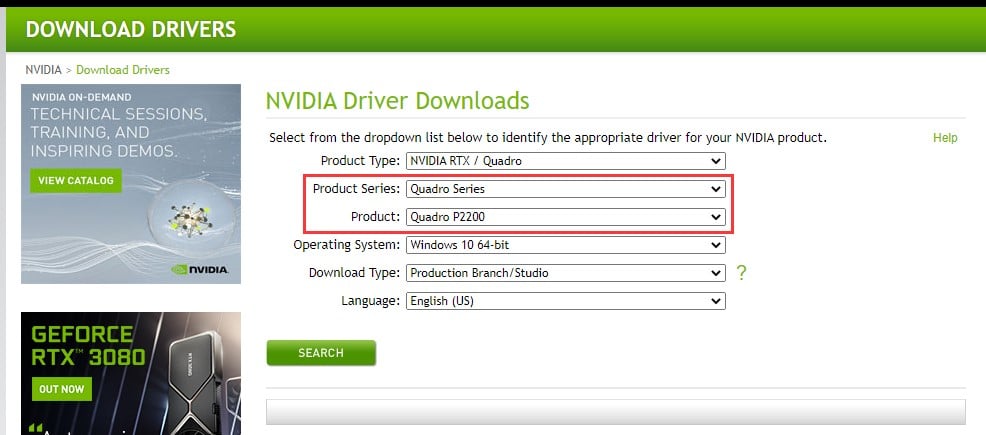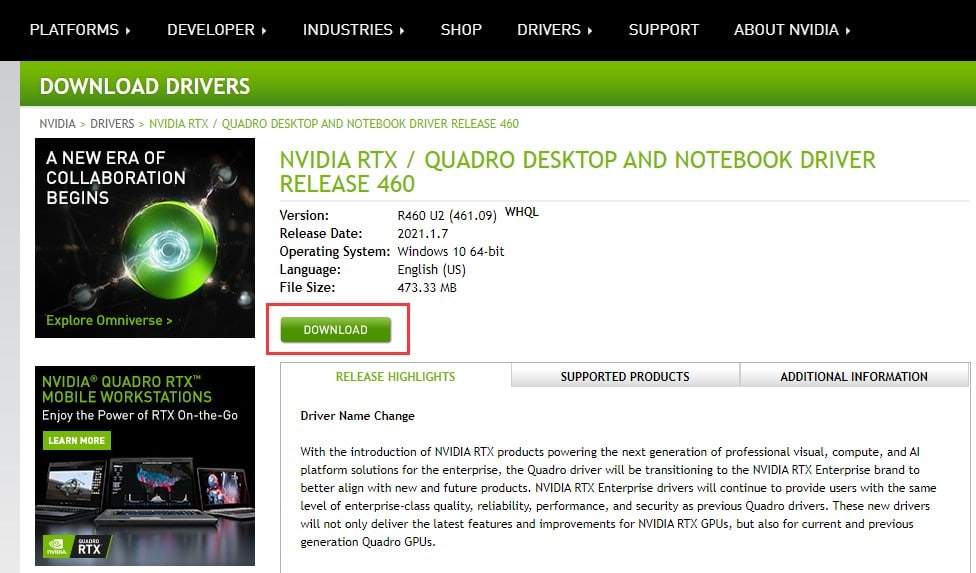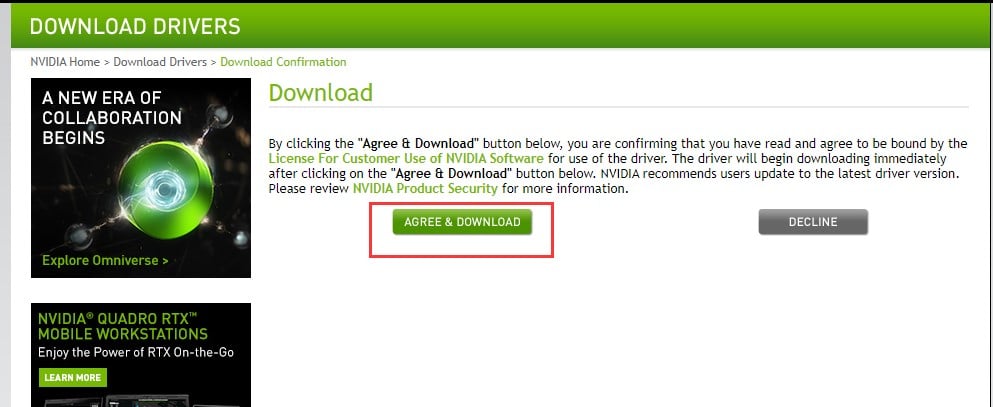 After downloading the respective program, try to run it.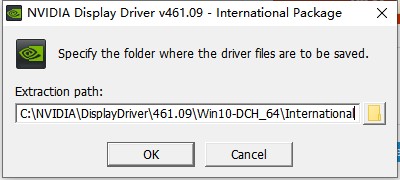 It will automatically go to the default storage directory to install. If it is in a zip file, unzip it.
You should be aware that if it requires manual installation, you should go to Device Manager and locate your hardware with a yellow triangle in front of it.
Right-click and select "Update Driver" and "Browse Computer Find" to add it.
Let's take the example of your graphics card. You may not know whether it is already installed or not. Hence, you can check by clicking start> start menu then Run. In the open box, type in dxdiag and click OK.
The DirectX Diagnostic Tool will open, then click the Display tab. All the information you need about your graphics card will be visible in the Device section. You can be able to see the name of your card and video memory.
---
4. Unload and Roll Back Drivers
---
Unload Drivers
Unloading the drive can be done by removing the driver from the system. This is by using the statement,
rem_drv (1M)
then delete the driver module and configuration file from the module path. By doing this, the driver cannot be used again till it is reinstalled with
add_drv (1M)
.Also, Windows supports the Plug and Play specifications. In this, a computer device can easily detect newly added hardware and install the device driver automatically. However, you will need to have configured the device before attaching it to your computer. However, only allow authorized device drivers to be permitted.
---
The Roll Back Driver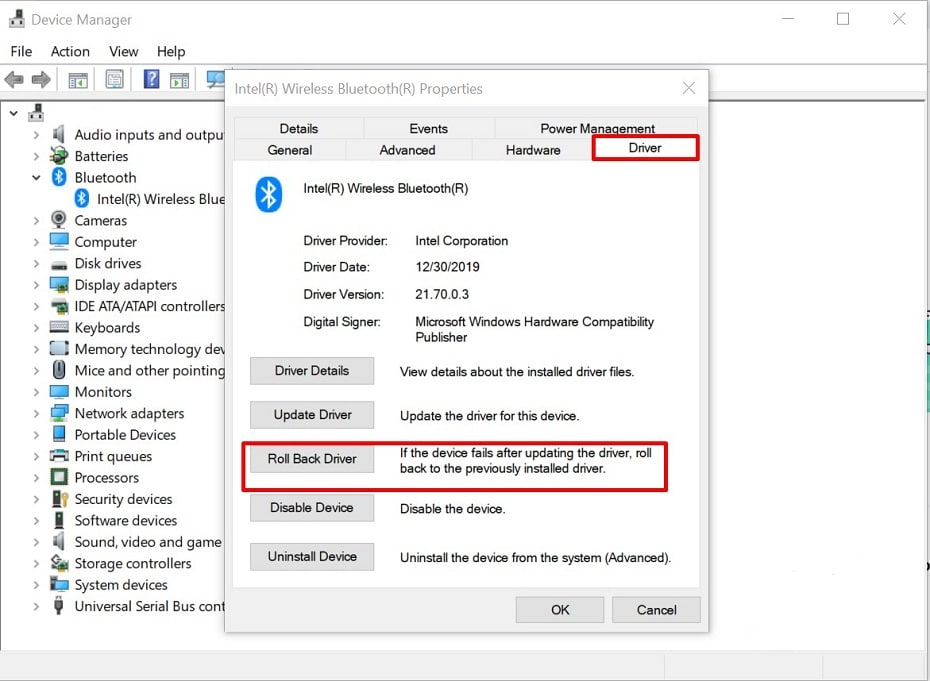 This feature is available within the "Device Manager" in all Windows versions. The Roll Back Driver is used to uninstall the current driver for a hardware device and then automatically install a newer driver version. This feature is recommended when you have a problem with driver installation. Hence, you can choose the best method according to your device and the issues it has.
---
Frequently Asked Questions
What if my computer does not recognize my newly installed hardware?
If this happens, all you have to do is scan for hardware changes, and if not recognized, check for poor hardware interface contact.
How can I find and download drivers and updates in the chrome book?
Your Chromebook automatically checks for updates each time it turns on and connects to the internet. The download will happen in the background as long as the internet is still connected.
How does a device driver work?
It enables the OS and the computer programs to access the hardware functions without having precise details of the hardware.
How does a hardware driver communicate with the computer?
It does this through the computer bus or communications subsystem to which the hardware connects. Drivers tend to be hardware dependant and operatingsystem-specificc.
---
Conclusion
Installing or updating the hardware driver is not a hard task; it is easy to do it with the help of the various applications mentioned. You should also be very careful with the applications since some people upload malicious applications and identify the applications as drive updates, but they end up bringing viruses to your PC. Hence, if you want to update or install a driver, ensure it is recommended for the specific hardware device you want to use. At times, you may use a faulty or malicious driver and end up destroying something on your computer. Hence, always be careful of what to install to ensure you are cyber secure and also free from any computer viruses.