If you don't have an Apple TV, you can still consider using the Apple TV app on other supported devices. You can then watch the Greyhound movie or other Apple TV original TV shows & movies.
Greyhound movie released in 2020 was sold by Sony Pictures to Apple TV + for around $70 million. Due to this, Apple decided to only stream it on Apple TV+ which is a favorite among many.
Unfortunately, it was never shown in theaters. Also, many viewers were denied a chance to watch it due to the COVID-19 pandemic.
Since most people don't own a physical Apple TV it became hard to watch it. If you are curious about how to watch Greyhound without an Apple TV, this is how you can.
But first, what is it about:
---
What Is The Greyhound Movie About?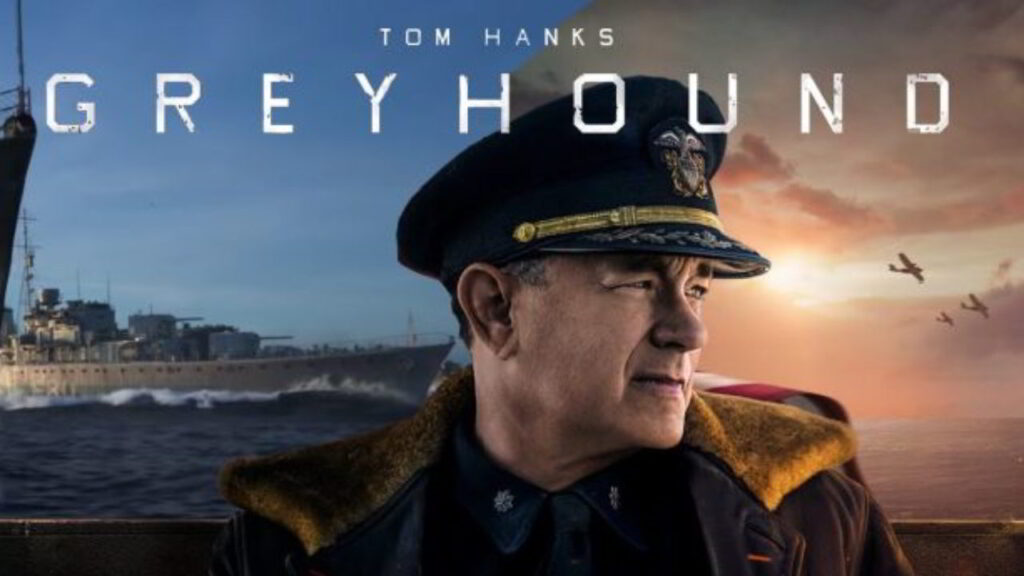 The Greyhound movie is not a true story but is based on the Good Shepherd novel written by C.S. Forester. It is about the Second World War and showcases the period very well.
Just like all other Tom Hanks movies, it is an epic one that tells the tale of the US Navy Commander who is seen struggling to escape a convoy of merchant ships from the USA to Britain through the Atlantic Ocean.
However, they faced some attacks by German submarines. It has some of the best sound, thrilling action scenes, and great storytelling. You will enjoy watching for 1 hour 31 minutes.
---
How To Watch The Greyhound Movie Without An Apple TV.
There are three ways in which you can watch the Greyhound movie without an Apple TV:
Method 1:  Use The Apple TV App
Since not everyone can afford to have an Apple TV, they launched an Apple TV app to ensure viewers can still enjoy shows from other devices. The Apple TV app can be downloaded on other smart TVs, iPads, iPhones, or Mac.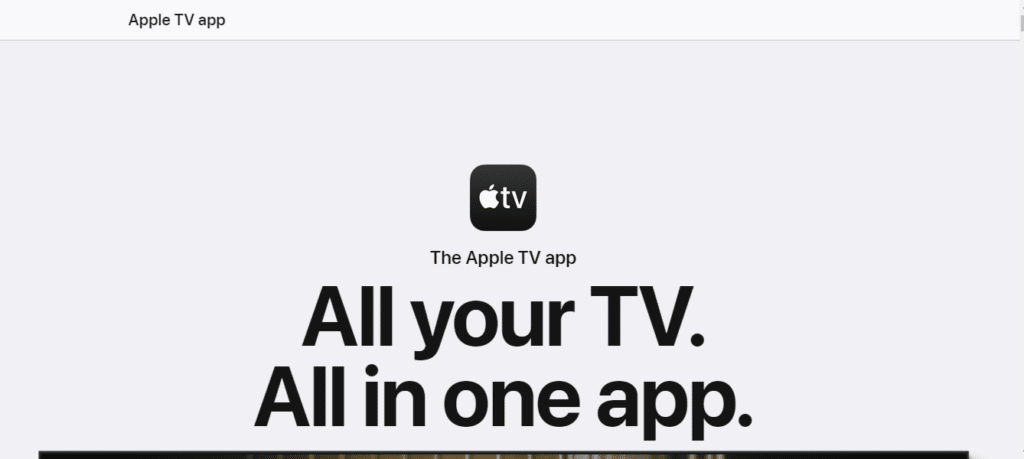 Luckily, the app is compatible with most TV brands. Once you download the app you can use it to watch as many films as you want as long as you have a subscription. On the Apple TV app, you can watch original series and films from Apple TV +, live sports, premium channels, and much more.
There are many movies on the platform that you can also buy and rent through the platform. You can even subscribe to channels you regularly watch.
Step 1: Search for the Apple TV app
Go to the respective app store on your smart TV, and search for "Apple TV +". If your device is compatible, download the app. Open the app and follow the instructions.
Step 2: Sign in to the app
Next, proceed to sign in with your Apple ID. If you don't have, you will need to register.
Step 3: Rent or buy the movie
Apple TV showcases its original films for free, but you will need to buy or rent if it isn't. Therefore, search for GreyHound movie, click on the rent option, and proceed to complete the transaction.
Step 4: Watch the rented movie
Once you rent it out, you can only have it for 30 days. Therefore, hurry and watch it in real time. If you start watching it, you must complete it within 48 hours, or it will be deleted, so you must be careful. To check all your rented films, navigate to "Library" and "Rentals".
Step 5: Buy the Greyhound movie
You can buy it permanently if you don't want to just rent it out. Search for Greyhound, and click on the "buy" option. If that's not there, click "how to watch" and choose the "buy" option. Sign in with your Apple ID and make the transaction. The movie will be there for you to watch anytime without any restrictions.
Method 2: Stream Online On Apple TV Website
Apart from watching on the Apple TV app, you can also consider using a web browser. You can do it on the Apple TV website.
Step 1: Access the website.
First, Access the Apple TV website on your favorite web browser.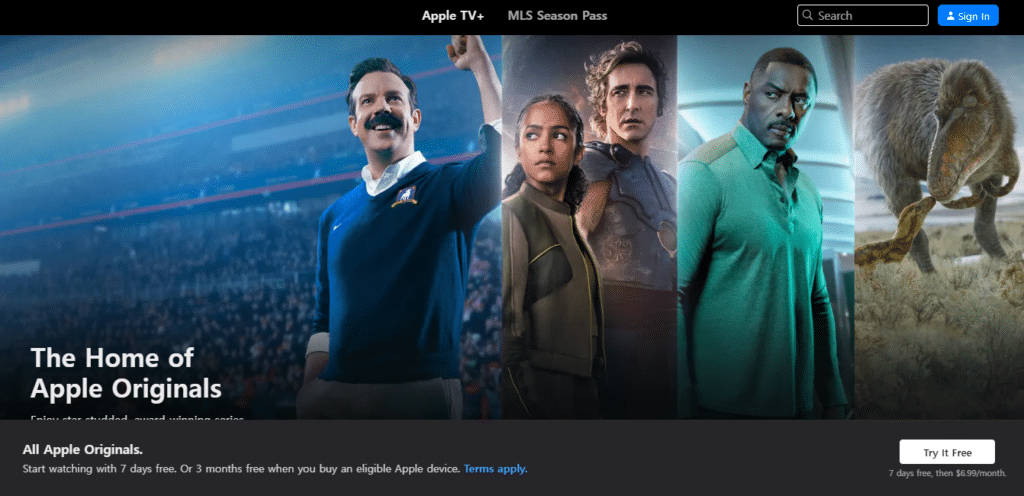 Step 2: Log in to the website
Log in with your Apple ID or credentials. You need to have already paid for a plan. If you are starting, you can start with the free trial and then pay for the preferred plan that you want.
Step 3: Search for the movie to buy or rent
Search for the Greyhound movie on the search bar. Decide to either buy or rent it and start streaming online. If you rent, you will have access to it for 30 days, but if you start watching, you will have to finish it within 48 hours. Enjoy your movie.
Method 3: Use the Screen Mirroring Method
Another method you can use is the screen mirroring method. Since you have the app on your phone, you can cast screen it on your TV. This works best if it is not among the compatible TVs the Apple TV can be downloaded on.
Step 1: Open your devices
Since you want to cast screen the app on your TV, simply, open your iPhone or iPad and smart TV. Connect them to the same Wi-Fi network.
Step 2: Click the Control Center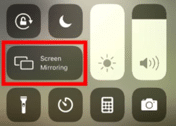 On your iPhone or iPad, swipe from the top right to the bottom to open the control center. Once there, click the "screen mirroring" icon. Choose your streaming device and pair it. You will see your phone's content on its screen.
Step 3: Access the Apple TV app on your iPhone
Proceed on to access the Apple TV app on your iPhone. Enter your credentials and search for the Greyhound movie. Click the film and play it. You should have initially rented or bought it.
---
Which are The Apple TV+ Plans?
1. Apple TV Free Trial
By default, if you are a new user, you will be given a 7-day trial free of charge. The time period is for you to check out the Apple TV library before paying for a subscription.
Once you subscribe, you can then buy or rent out different movies on the platform. You will also enjoy all Apple TV original films or TV shows for free.
2. Free Subscription When You Buy Apple Products
Whenever you purchase a new Apple device, you will get a free subscription to Apple TV + for one year. However, you need to redeem the offer within 90 days after purchase. Just open the Apple device, sign in with your Apple ID, and open the Apple TV app. The option to redeem the offer will appear. Follow all the instructions till it is redeemed.
3. Paid Monthly subscription
The Apple TV + subscription for a month costs $6.99 which allows you to navigate through the website as you wish. You can also watch all Apple TV original movies and TV shows.
4. Apple One
You can also subscribe to Apple One which has all Apple devices, Apple TV+, Apple Music, Apple Arcade, and iCloud +.  You can then choose the individual, family, or the premier plan.
---
How To Cancel A Free Trial On Apple TV
In case your intention was just to watch Greyhound and then cancel it simply:
Step 1: Access Apple TV & open the settings menu.
Step 2: Choose the "Users and Accounts" option, then choose the "Account".
Step 3: Proceed to select the subscription option.
Step 4: Scroll to Apple TV Plus and select it.
Step 5: Choose to cancel the subscription or cancel the free trial.
You can then subscribe again when you are ready, Apple TV has some of the best original films that you will love.
---
FAQ – Frequently Asked Questions
Q. Why do I need to rent or buy Greyhound after paying the monthly subscription?
Well, the subscription only caters to watching all Apple TV free original films and TV shows on the channel. However, for other films like Greyhound, you will need to pay another amount to rent or purchase
Q. What are the charges for Apple One?
The individual plan costs $14.99, the family plan costs $19.95, and the premier one costs $29.95.
Q. Can Greyhound be watched on other streaming services like Netflix or Hulu?
Well, it is only available on Apple TV or the Apple TV app.
---
Enjoy Greyhound At Your Comfort
Greyhound is a movie that you should watch. If you don't have an Apple TV, you can still utilize the Apple TV app that works equally the same.
All you need to do is to ensure you have the right Apple TV subscription that will allow you to watch all Apple TV originals and also buy or rent movies such as Greyhound. Your entertainment needs will always be met on the platform. You better not miss out!