Affiliate marketing is a way of promoting on the Internet where an affiliate sends traffic to the site of a seller or company, promoting another person's product and receiving a commission.
Companies implement such a program in order to attract new customers and increase their sales. For each purchase of goods by a client, the publisher receives payments, and tracking the performance of each affiliate is possible thanks to special links with tags. Affiliate marketing is gaining more and more momentum and is becoming a significant tool in promoting goods and services.
---
Who is a good fit for affiliate marketing

Affiliate marketing can be a great choice for large businesses, medium and small businesses, and even start-ups. The concept allows you to attract that part of the audience that has not yet heard about your brand and products. Beyond that, affiliate marketing can be a great choice for online entrepreneurs, bloggers, and anyone else who has a website and wants to build an audience.
Compared to other promotion models, affiliate marketing has the following advantages:
The promotion model implies payment after achieving the result. This means that each participant in the process works to achieve the goals, and the budget is not wasted.
Convenience. The advertiser contacts the affiliate network and offers their product. In turn, the commodity affiliate program looks for various opportunities for integration with other sites, provides accounting and technical support, analyzes the work of affiliates, excluding scammers.
Marginality. Affiliate marketing allows you to meet the agreed budget without the risk of additional costs and losses.
Autonomy. The advertiser launches an offer as part of an affiliate network that searches for affiliates who, in turn, drive traffic.
---
How affiliate marketing works
There are 4 parties involved in affiliate marketing: advertiser, affiliate marketer, customer and affiliate network.
Advertiser is a store or company that has an offer. The advertiser provides a product for promotion, forms a budget for advertising and takes the risks associated with the work of affiliates.
Affiliate (publisher) is a person or group of people who solicit customers to buy a product or service. The affiliate looks for a product in the CPA commodity network for promotion, identifies the needs of the target audience, analyzes competitors and advertises the product so that the audience completes a conversion action. They are paid a reward for each lead.
Clients (traffic sources) are users who visit the landing page. The source of traffic can be paid (ads in social networks, search engines, native advertising) or free (search engine optimization and content marketing). Thanks to affiliate marketing, clients receive products they need with detailed information.
Affiliate network is a platform for goods offered by advertisers and promoted by affiliates. The affiliate network is an intermediary between the affiliate and the advertiser and provides access to a large number of offers from different directions.
As part of the affiliate program, advertisers have the opportunity to increase the average check, vigorously promote the necessary categories of goods, promote vendors, bring new products to the market and focus on a specific audience using targeting. Before using the services of affiliate marketing, the publisher must first gain the trust of their audience and recommend only those products that they have used, knowing that they will benefit their audience.
---
Advantages and disadvantages of affiliate marketing
Advantages:
Low risks. The affiliate is only engaged in attracting customers to the advertiser by promoting their product or service. There is no need to worry about shipping or warehousing, which means there are no risks.
Passive income. Proper promotion allows you to go about your business while the money passively enters the account. In affiliate marketing, there is also no maximum allowable amount of earnings. It all depends on the skills of the affiliate.
Low entry threshold. No investment or special knowledge is needed to get started. It is enough for an affiliate to write an application for participation in the affiliate network, choose commodity affiliate programs, have a laptop and a stable Internet connection.
Convenience and flexibility. The affiliate is the owner of their earnings depend only on the efforts made. You can choose a comfortable work schedule for yourself, and most importantly at home.
Ready audience. Potential buyers do not need to be specifically persuaded, because they are already ready to buy the product. It is enough just to bring them to the desired place – to the advertiser's website.
Disadvantages:
Lack of control over competition. On the one hand, a beginner in affiliate marketing can develop without fear of being reprimanded, and on the other hand, they can become a victim of dishonest behavior.
Many competitors. The Internet is a platform for earning money for most people. Therefore, in order to stay afloat in affiliate marketing, you will have to compete with a huge number of publishers.
Risks of interception of links. Sometimes the seller gets scammed by performers who create fake sites and post links in such a way that they cannot be traced.
Quick decisions. It often happens that an affiliate registers in a good program, and after a while it may worsen. And there is nothing you can do but wait until the rating of the affiliate program rises again.
---
What affiliate marketing strategies marketers use to promote their affiliates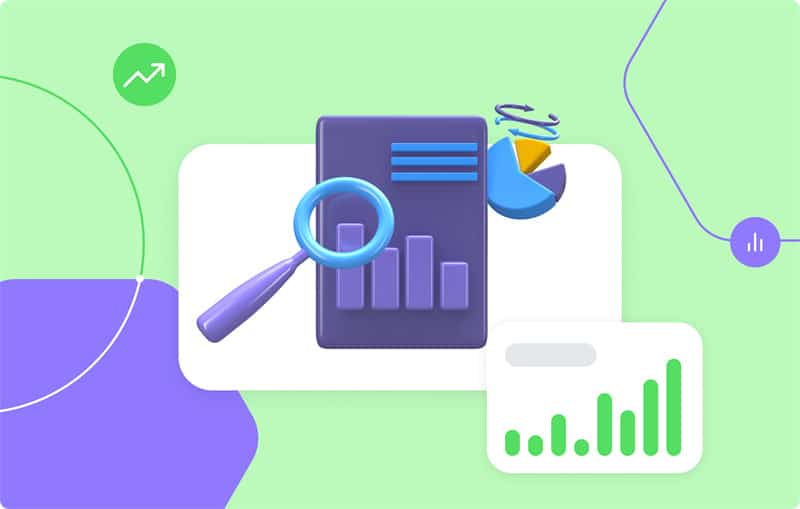 Engaging posts. They are the backbone of social media marketing success. Posts should be useful for the audience, correct style and length. At the same time, the correct link leading to the affiliate's website must be attached to the post.
Create product reviews on YouTube. Affiliate programs for affiliates allow you to insert an affiliate link in the middle of the video using annotations or in the description under the video. The goal is to redirect the audience to a landing page or email signup form.
Webinars. Useful affiliate materials can also be announced during webinars. The main thing is that the topic of the webinar intersects with the advertised product or service.
Bonuses. The affiliate acts directly through their clients, inviting them to register on the advertiser's website or buy their product. For each attracted client, they receive a certain bonus.
Promotion on socials. This can be mutual PR with an account of a similar theme, a joint live broadcast and competition with an advertiser, or a standard recommendation in a story or post.
Indirect promotion of the product through other sites or emails. Native advertising is always perceived better than a direct mention of the product. This type of ad can be disguised as non-advertising content on the site, search results, emails.
Comparison of products of the same type helps distinguish the affiliate's product from other products. Comparison can also be presented in the form of an article, video or photo.
---
Conclusion
Affiliate marketing is popular as a promotion tool among any type and scale of business. And all thanks to the low entry threshold, flexibility and high performance. There are 4 parties involved in affiliate marketing: advertiser, affiliate, customer and affiliate network. And each side benefits from cooperation.
You need to start doing affiliate marketing gradually, analyzing traffic from affiliate programs using third-party resources. For the first time, you need to choose those affiliate programs that have a concentrated target audience for your product.