Marketing is one of the most important aspects of a business. It can make or break the company. Company sales depend on how efficient and effective their marketing strategies are.
However, many areas of marketing can be tedious and mundane. Following up with leads, personalizing emails, and analyzing data can take up most of your precious time and resources that you could have used to come up with creative campaigns and game plans. Fortunately, that is not an issue in this day and age of technology.
Most companies nowadays use marketing automation software to take care of the monotonous and mechanical work to free up the team to work their grey matter on much more creative and crucial things. Here are six ways you can integrate marketing automation software in 2023 that will change the game for your company-
---
Social Media Integration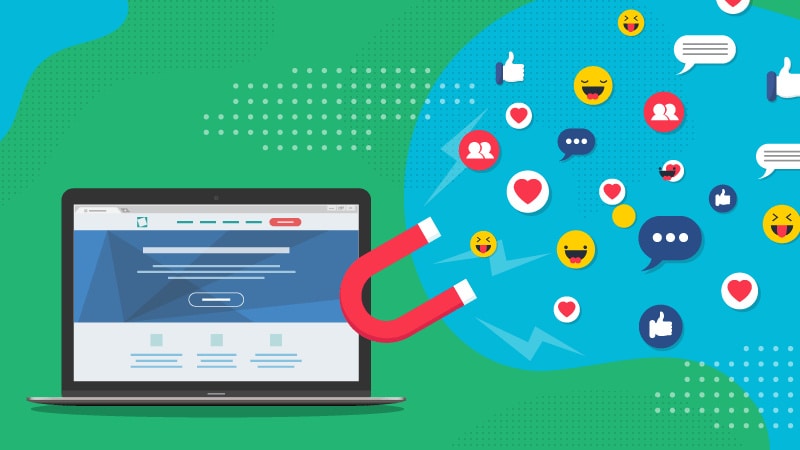 We live in the age of social media, and it is one of the most powerful tools of our time. It can be your best friend if you know your way around, but it cannot be evident to people who do not focus on what's important. You can only do some social media tasks manually. From scheduling posts to engaging with your leads and customer base, manually working everything out leaves room for error.
Not to mention the time and effort it will consume. You can build Rome with the effort it will take to analyze social media reports and tick every box on the to-do list. With marketing automation, you can leave these tasks to the software. Whether scheduling posts for social media, tracking lead data or replying to people reaching out to you, it will help your vital marketing jobs be smooth sailing.
---
Email Automation
Email marketing is one of the most effective ways to score leads; thus, it is also one of the essential strategies. With automation, you can automate personalized emails based on the customer's click without much hazard.
You can create cart abandonment or remind them to come back; the possibilities are endless. And the best part is you save tons of money and resources that would have had to pull off the Herculean task of tracking every analytics and personalizing every email accordingly.
---
High ROI
ROI means your Return On Investment. Companies that automate most of the processes can usually get a better ROI. With automation marketing software, you can track and analyze data and, based on that, personalize everything, which helps in better lead conversion. Get that on top of reduced workload, time, and resources, and you will see the graph topping the charts pretty soon.
Sendinblue is one such software that helps in tracking ROI and various analytics to show you exactly where you stand. Website visitor tracking, lead qualification, and analytics make it a powerful tool. Check out Sendinblue for more information.
---
Conversational Marketing
The ocean of great success is often built on the drops of the power of conversation. Your customer should always be able to reach you, and instead of a contact form or email id, you can use marketing automation software to create chatbots.
Chatbots cannot replace the human touch, but they can care for the bare minimum. It helps you connect with the customer and takes some load off the marketing team. It reduces tickets significantly, opening up your schedule to more possibilities.
---
Importance Of Mobile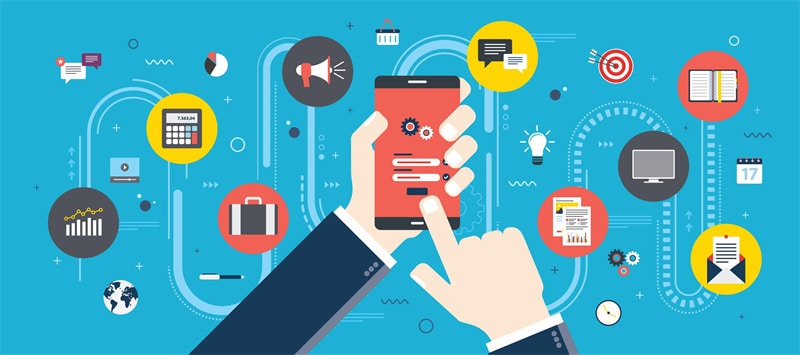 Mobile phones have become the primary way we communicate with the digital world. So, it is essential to have your marketing strategies centered around this. From push and web notifications to in-app notifications, marketing automation software will streamline everything for you.
With the constant growth of the mobile industry, it is not going away anytime soon. Mobile devices are our future, and marketing automation software ensures we stay caught up.
---
Lead Nurturing
You have to nurture your leads for them to be converted successfully. If marketing is a funnel, then nurturing leads helps them move down the funnel more toward making a purchase. The focus area of these drip or nurture marketing is maintaining a strong and steady engagement with the lead.
The more engaged you are, the higher the chances of lead conversion. Marketing automation helps you to customize every step of the way. Powered with this software, you can create a persona that the lead would find appealing and can close the deal.
So, did these tips help you? What are some ways you integrate marketing automation software into your campaigns? Let us know down below.