Content marketing requires enough input for the success of any website or blog content. Project management tools can be used to ensure the different content creators work hand in hand.
Content marketing is crucial if you want to promote your content, build trust, develop relationships, improve conversions, and lead generation.
If you have a business, content marketing, social media marketing, search engine optimization, pay-per-click, email marketing, mobile marketing, and affiliate marketing can go a long way.
You can use the best free project management software to boost your content marketing strategies. The designers, e-book specialists, content writers, illustrators, research specialists, and infographic specialists should work together for proper content creation.

---
What Is Content Marketing?
Content marketing entails the creation & distribution of valuable and attractive content to your target audience.
At the end of the day, the main aim is to drive sales and educate your readers. Therefore, proper content marketing using blogs or social media content can reach your target audience who will then take the required action.
---
What Is A Content Marketing Engine?
Content marketing engine entails the people, processes, and tools used to deliver the relevant content in the different media types. The media types may include blog posts, podcasts, webinars, e-books, videos, slideshows, infographics, and much more.
People – They are a crucial component in the content marketing engine as they understand stories and turn them into valuable content. Project management software can be used to ensure that people collaborate for the success of content promotion and subsequent sales.
Process – It entails what gets the content done including tools like Wrike, technology, workflow,governance documents, training, education, and evangelization.
Inspiration – It entails fostering a culture of content through inspiration and vision. What inspires people most that will make them relate better with your content?
Content – Another key component of the content marketing engine isinformation This is the system of content creation, reuse, repurpose, and re-alignment. Therefore, content reaches the right people.
---
The 10 Remarkable Elements Of A Successful Content Marketing Engine
1. Involve the Executive in Content Planning.
The executive has a huge role to play when it comes to the content marketing engine. Their inputs regarding meeting the business goals, company's brand aspects, aims, objectives, and other aspects.
However, certain online resources can be used to boost content marketing strategies. The executive can provide information to help boost the company if it was failing in some way. The management is the overseer and their input can be more valuable than normal employees. Is the vision of the company being met?
2. Formulate Content Strategies
The content needs to align with the company's broader strategy. It should align with the goals that need to be met. Is there a gap?
Also, consider the relevant roles, pain points, interests, and desires of the target audiences. It wouldn't be fair to provide content that the audience doesn't resonate with.  Therefore, feedback may be sought to know how best to improve the content to formulate the right strategies.
3. Invest in the Content Hub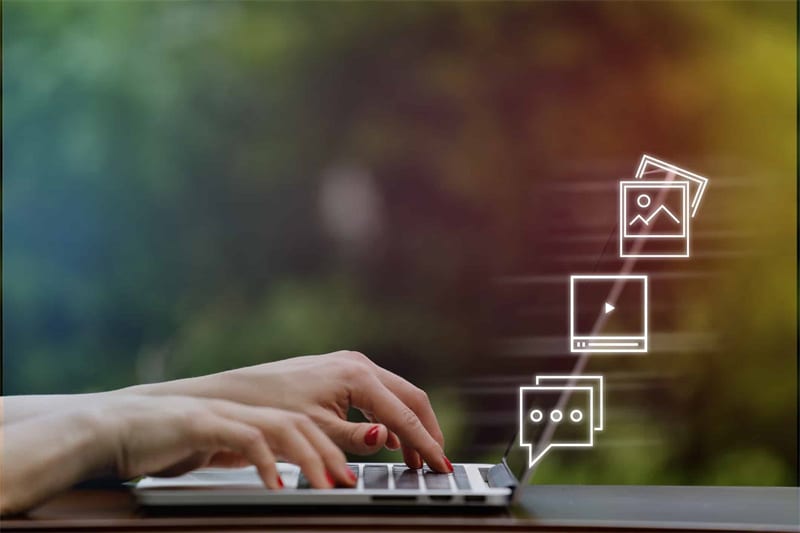 Online content marketing requires the use of your website or blog to reach the right audience. That's the channel in which people will find your content and view your services, products, pricing, and other crucial information.
Therefore, what you display on your main website and blog will determine how much people will react to your content and take relevant action. The content can also be shared on social media platforms to boost visibility.
4. Professional Content Creators
Content marketing strategies can't be successful without great content creators. The content is key and therefore should be well-researched, written, and produced for viewers to check it.
Therefore, it is crucial to invest in content creators; good at writing, editing, visualizing, and content management.
The content creators should use internal and external resources to provide valuable content that will impact the audience positively. It should voice the brand!
How do the content creators use keywords?
How's the relevance of their content to your brand?
What types of research do they use?
How do the writers relate with the editors?
How many posts do you have per month?
How many views does the content get?
Does the content get any reaction?
What's feedback got from social media platforms after sharing content? Any retweets? Reposts etc?
5. Inclusion of Professional Designers, Illustrators, And Content Technicians
A successful content marketing engine requires the use of the right content and visuals such as pictures and illustrations. Creatives like graphic designers, video editors, audio creators, e-book specialists, and infographic specialists should provide quality content.
The content shouldn't just be a block of content. It should be enticing with relevant, well-written content with the right visuals.
Also, the resources pages or the web pages should be well written with some illustrations to make them look much better. The creators can use the best free project management software to ensure everyone is at par with the developments. Also, it is important to consider the visually impaired by providing audio that they can listen to or screen readers for the blind.
6. Social Media Marketing, Advertising, SEO, And Marketing Automation Collaboration
In as much as we rely on Google to rank our work, it is also important to promote the content on social media. The business needs to have active social media accounts that can be used to promote the work.
This can be on Twitter, Instagram, Facebook, Twitter, and many more. Advertising should be done on various online platforms to ensure it reaches a broader audience.
Search engine optimization is also crucial in optimizing the content, images, links, and any other media to make it more visible. It is also important to consider marketing automation in which when certain content is written, it is automatically promoted on social media platforms. WordPress offers automation or other automation tools like Zapier.
7. Use of Workflows, Asset Management, And Collaboration Tool
Just like when doing any project, it is important to establish processes, timelines, and approval flows to use for each piece of content. Project management software are some of the best ways to manage workflows.
Therefore, content managers, designers, e-book writers, and other content creators can collaborate on work to give it their best.
It is also important to stick to timelines; the content should be done by this day and an appropriate image made for it that can be used on the blog and another for social media marketing. Also, postponement of work delivery should be minimal to reduce any delays in case of email marketing.
8. Plan the Editorial Calendar Well.
For proper content creation, it is important to have a list of content that needs to be written and on specific timelines. It is also important to consider the various holidays, events, and other things that can interfere with content creation for proper workflow.
The editorial calendar should have information on dates for hosting webinars, posting blog posts, submitting e-books, and much more. It should be fully inclusive. The editors should work hand in hand for proper content distribution.
9. Consider Voicing the Brand.
The content voice should align with the brand. The style, look,  and attitude of any content can express the personality of the company. The content should help the audience familiarize themselves with the company and feel comfortable.
This can entail colour schemes, themes, designs, and language use. The content guidelines should be consistent and clear for the audience.
10. Check the Website's Analytics
Various analytics tools can be used to measure how well the content is fairing. Through analytics, you can track how viewers turn into customers, leads, social media shares, links from other sites, and search engine traffic from your content.
Google Analytics is ideal for checking your website progress. It should be a crucial part of content marketing and proper website modification should be done to ensure it is not too slow making people leave immediately.
---
Boost your Content Marketing Strategies
Successful content marketing requires dedication, commitment, collaboration, and the use of great project management software like Wrike. Content is key in any company or organization.
Therefore, it is crucial to ensure that proper steps are taken to ensure it reaches the right audience in real-time. If you are lagging behind in content marketing, these tips should help you.